When I was a little kid, I didn't like fall. Now it's my second favorite season (after spring). I like the fact of weather getting colder, I love all the amazing veggies we can get on the market and best apples for those fall apple cakes. And above all that, I love soft sweaters, comfortable boots and layearing. For the past tear I have been working on creating a capsule wardrobe. I said goodbye to several boxes of clothing, that I simply didn't wear. I became far more conscious regarding the fabrics and styles that suit me, and made a "must have list". I am still working on it (that won't ever end, I guess) and I am beginning to like my closet a lot more than before.
I love the fact that many Scandinavian fashion brands are becoming visible and recognizable in other countries. I am planning to introduce some of them to those of you who might not know too much about Scandinavian fashion. There are some great brands out there, really worth checking out and introducing to your everyday wardrobe.
Za co kocham jesień
Kiedy byłam dzieciem bardzo nie lubiłam jesieni. Teraz jest to moja druga ulubiona pora roku (zaraz po wiośnie). Cieszę się z ochłodzenia (tegoroczne lato było cudowne, ale przyznam, że chwilowo mam dość upałów), bardzo lubię jesienne zakupy na targu i kocham (za bardzo) jesienne szarlotki z najlepszych jabłek. Do tego wszystkiego cieszy mnie powrót do miękkich tkanin, mięsistych swetrów, jesienych butów i ubierania się na cebulkę. Przez ostatni rok pracowałam nad stworzeniem spójnej, ponadczasowej garderoby. Pożegnałam się z kilkoma kartonami nienoszonych ubrań i odrobiłam wiele samokrytycznych lekcji (tak mi się przynajmniej wydaje). Wiem co lubię i w czym czuję się najlepiej, mam też wciąż otwartą "listę must have" – rzeczy które chciałabym mieć na stałe w swojej szafie. Szafie, którą coraz bardziej lubię.
Cieszy mnie też fakt, że coraz więcej skandynawskich, a w szczególności dunskich marek, pojawia się i tu, w Polsce. Już niedługo planuję nieco rozwinąć na blogu temat skandynawskiej mody, bo naprawdę jest o czym pisać. Wie to każdy, kto choć raz miał szansę wybrać się na zakupy w Kopenhadze. "Ile tu fajnych rzeczy" słyszałam zawsze od znajomych. Zgadza się. Fajnie byłoby wprowadzić część z nich na stałe do naszych szaf.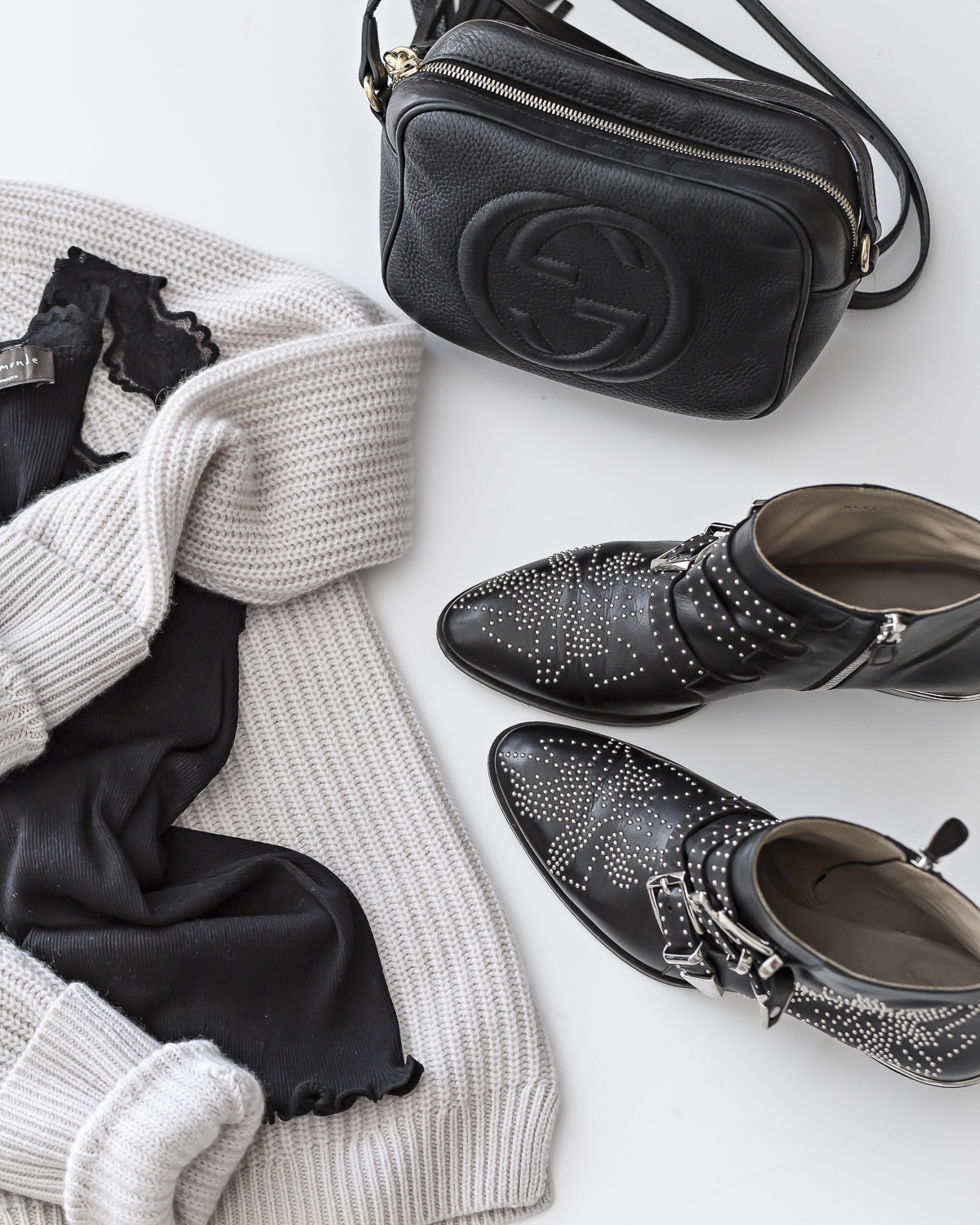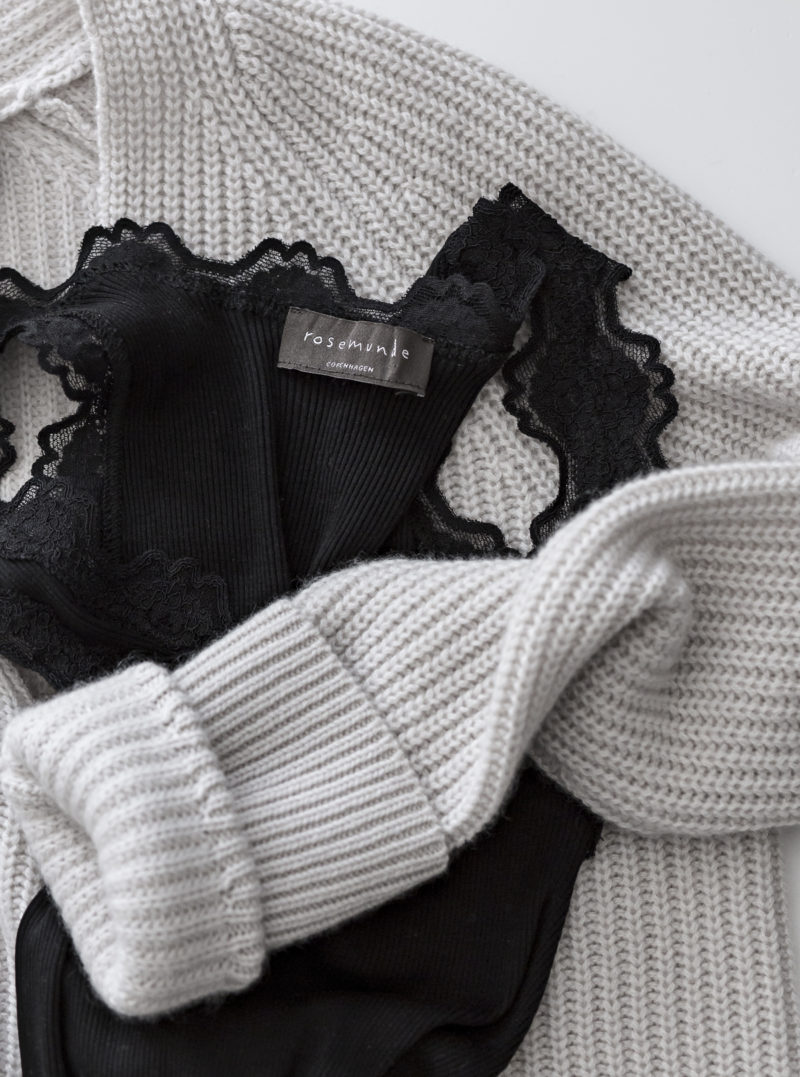 copyright Kasia Rutkowiak | My Full House | any unauthorised use prohibited
ps. That black cotton and silk lace top is from Danish Rosemunde. Absolutely indispensable all year round. More about the brand soon!
Ps. Ten czarny bawełniano-jedwabny top z koronką duńskiej marki Rosemunde jest fantastyczny i przydaje się przez cały rok. Więcej o marce już niebawem!