Are you ready for more link love inspiration? I bet you are.
I miss the times when I had much more spare time to check new blogs and bloggers. There is so much going on in the blogosphere! Unfortunately, with all the work, daily stuff, the kids, the homeworks, I just can't find the spare time on everyday basis. That's why, the few times a week, when I actually do find a moment, I usually devote it to those blogs and people who make me feel good. One of such people and places is Natalia and her quite new Styling Addiction Blog.
I "met" Gothenburg based Natalia on the Instagram (where else?) and instantly liked her aura :) Kind and so nice to "talk to", she always felt like someone grateful for a comment and happy to spend a moment to "give back". I am sure that you know what I mean. What's just as important, I really liked Natalia's photography and so, I was very happy to hear about her new blog. On Styling Addiction, you can see both Natalia's images as well as images from many other nice bloggers and Instagramers. It's a wonderful place to search for inspiration and inhale some fresh air with a very Scandinavian vibe.
This is what Natalia says about her style, home and blog: "My blog reflects my passion for photography and I try to create my own content as much as possible. I always try to suggest a certain mood through my photos… Apart from that I've created the "IG Homes" category where I interview the owners of beautiful homes I've discovered on Instagram. These posts became very popular and I think it was an inspired idea. My home has a calming and welcoming tone, where you just feel you want to relax once you get in. My aim is to create balance, warm and harmony throughout a rather monochrome space. I have teapots and cups placed all over my home and you can sit anywhere and just enjoy the moment…"
Below, you can see some of Natalia's pictures, for more be sure to visit her at her blog! Happy visiting and a lovely Thursday!
Skandynawskie blogi – Styling Addiction
Tęsknię trochę za okresem kiedy miałam nieco więcej czasu na czytanie (wielu) blogów. W blogosferze tak wiele się dzieje! Niestety, ze względu na dużą ilość pracy, obowiązków, prace domowe dzieci i inne codzienne sprawy, trudno mi znaleźć chwilę na codzienne śledzenie nowych wpisów. Dlatego, kiedy w końcu znajduję moment, zwykle poświęcam go osobom i miejscom, które wprawiają mnie w dobry nastrój. Jedną z takich osób jest Natalia i jej blog – Styling Addiction.
Pochodzącą z Geteborga Natalię "poznałam" na Instagramie (gdzieżby indziej?!) i od razu ją polubiłam. W miły i serdeczny sposób zagaduje i odpowiada na komentarze, a jej zdjęcia pełne są wyczucia stylu i skandynawskich inspiracji. Dlatego niezmiernie ucieszyła mnie wiadomość, że Natalia postanowiła zacząć pisać swój własny blog. Pokazuje na nim nie tylko własny dom, ale tez zachęca do odwiedzin w innych ciekawych, inspirujących miejscach w sieci. Dzięki temu Styling Addiction to skarbnica inspiracji i dobrych adresów.
A oto co Natalia sama mówi o swoim domu i blogu: "Mój blog odzwierciedla moją pasję fotografowania i kiedy to tylko możliwe staram się tworzyć autorskie posty. Moimi zdjęciami próbuję tworzyć nastrój… Poza tym, stworzyłam cykl "IG Homes", w którym przeprowadzam wywiady z właścicielami pięknych domów, które odkryłam na Instagramie. Cykl ten stał się niezmiernie popularny więc myślę, że to inspirujący pomysł. Mój dom utrzymany jest w przyjaznym, spokojnym stylu, który sprawia, że zaraz po wejściu masz się ochotę zrelaksować. Staram się stworzyć równowagę, ciepło i harmonię poprzez aranżowanie monochromatycznej przestrzeni. W każdym kącie stoją kubeczki i czajniki na herbatę – wystarczy usiąść i cieszyć się chwilą…"
Oto kilka kadrów z domu i bloga Natalii, a po więcej zapraszam Was tutaj. Miłych odwiedzin i udanego czwartku!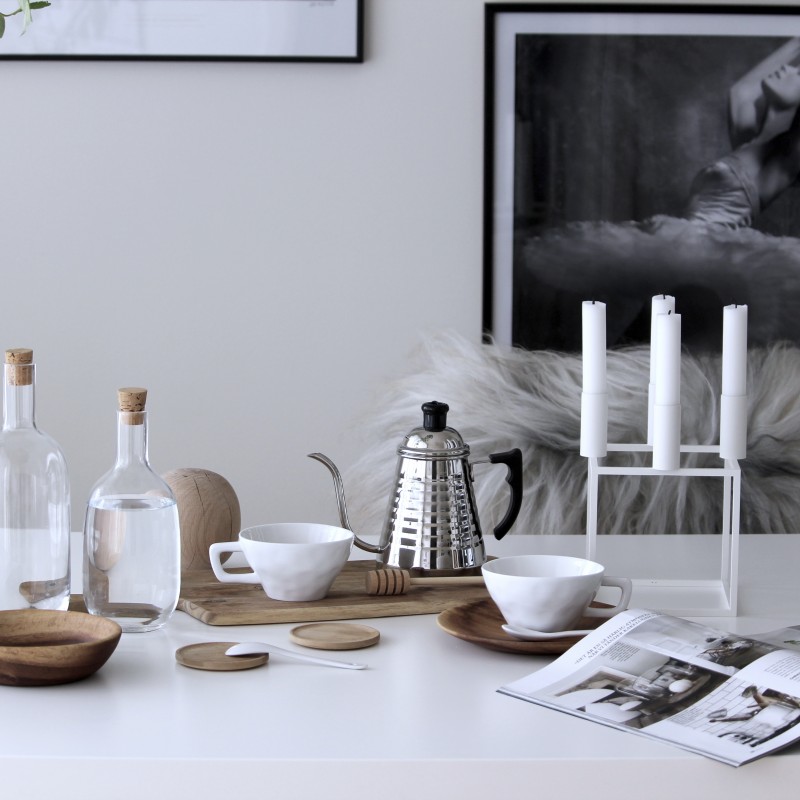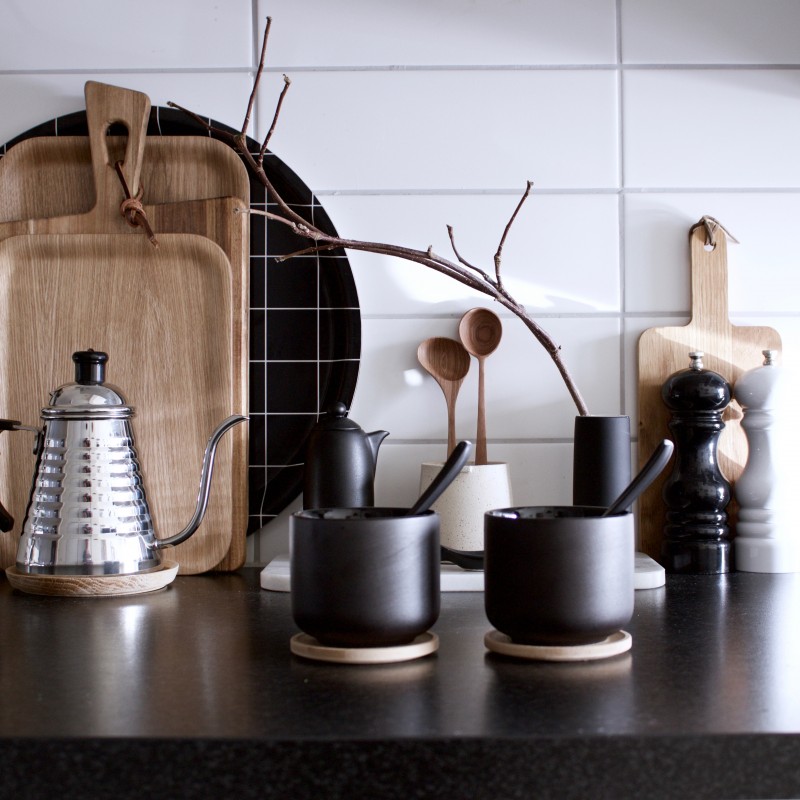 all images courtesy of Styling Addiction