I know it's only Friday morning, but I am so weekend ready! After last weekend in Copenhagen (which was great but did not leave me much time to rest), I am looking forward to long mornings. Coffee or tea in bed, and the feeling that I don't have to do anything sounds great. Spring is here (at last!) and every moment feels better when the sun is shining. I also invited spring into our home with some fresh green and blue details (Eva Solo rocks with sesonal colors again!) and – to make it even better – I finally opened my "sweet box". I've not been eating any sweets since the beginning of this year, and now, just a single marshmallow tastes absolutely amazing. We received 3 boxes of organic, Danish marhmallows from our friends some weeks ago and I've been dying to try them. Well, they were worth the wait!
I am wishing you all a grass green and sky blue, sweet weekend!
Wiosenne marshmallows
Wiem, że to dopiero piątkowy poranek, ale ja już jestem gotowa na weekend. Tydzień temu spędziłam sobotę i niedzielę bardzo aktywnie, stąd nie miałam szansy na odpoczynek. W tym tygodniu będzie inaczej i już się cieszę na długie poranki z kawą lub herbatą oraz uczucie, że nic nie muszę. Wiosna jest już u nas chyba na dobre i życie jest piękniejsze gdy świeci słońce. Zaprosiłam wiosnę do domu, dodając zielone i błękitne akcenty (Eva Solo jak zwykle staje na wysokości zadania prezentując nowe kolory sezonu), a "na dokładkę", postanowiłam wreszcie otworzyć pudełko ze słodyczami. Unikałam ich od początku roku, więc teraz choćby jedna mała pianka marshmallow smakuje cudownie. Kilka tygodni temu otrzymaliśmy trzy pudełeczka organicznych marshmallows od przyjaciół z Danii. Są przepyszne!
Życzę Wam słodkiego, zielono-błękitnego weekendu!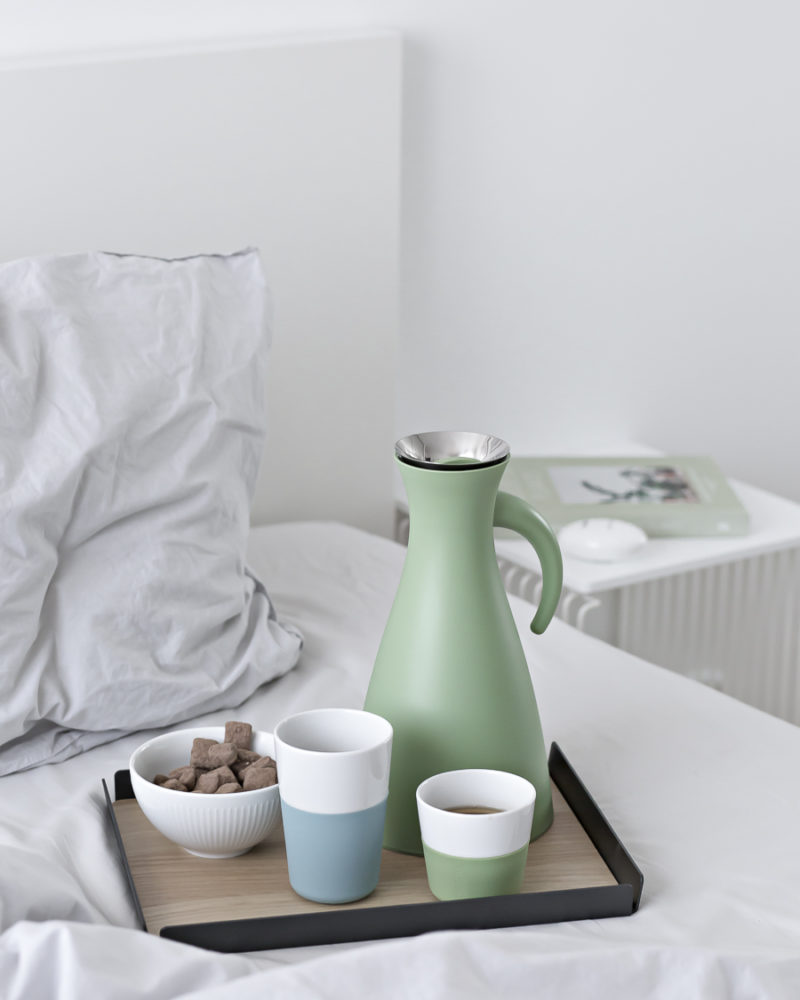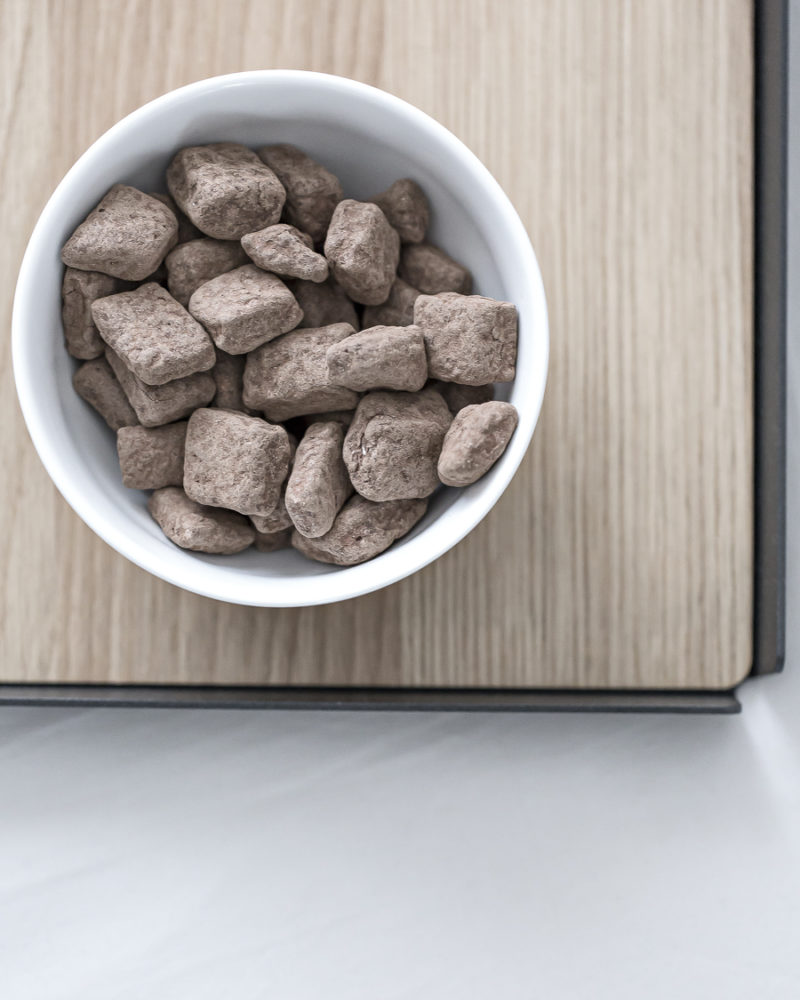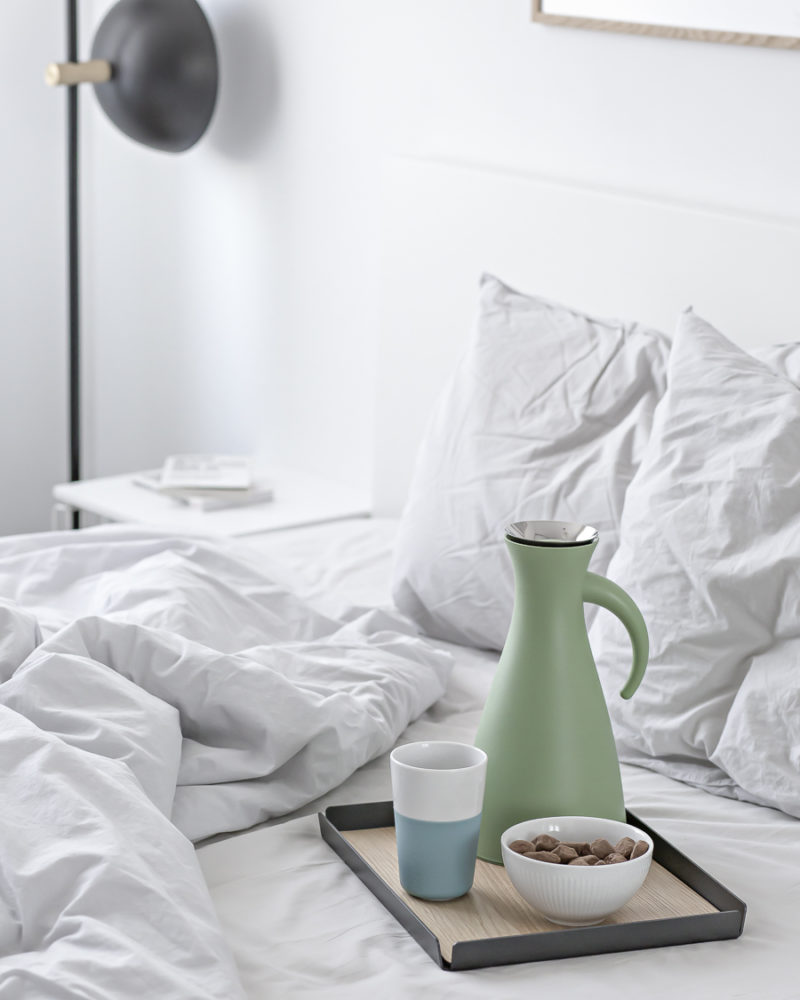 Copyright Kasia Rutkowiak | My Full House | All unauthorised use prohibited
Vacuum jug and tumblers / termos i kubki – Eva Solo SS 2018, tray / taca – Lind DNA, bedding / pościel – Ferm Living