A while ago we removed all posters, paintings and pictures from the living room walls in order to paint them. Ever since we did that, I have been speculating about a new gallery wall. I am thinking about what (and where) to hang and it's a painful process. Ideas change constantly and I feel like this "extra time" I gave myself, is only making me more frustrated. So today I made a decission that we just HAVE to arrange the living room  walls ASAP. No more waiting and changing my mind. After all – it's not going to be forever. Not at our place, anyway ;)
I am looking forward to the new look after the posters are up! These empty walls really need some decoration.
ps. How beautiful are these white and pink gladiolas? Can't get enough of them!
Koniec z pustymi ścianami
Jakiś czas temu, szykując się do malowania, usunęliśmy ze ścian w salonie wszystkie obrazy, plakaty i zdjęcia. Od tamtej pory zastanawiam się nad tym jak zaaranżować ściany nowymi plakatami. Myslę co i gdzie najlepiej powiesić i przyznam Wam się, że idzie mi to jak po grudzie. Wciąż zmieniam pomysły i dochodzę do wniosku, że dodatkowy czas, który dałam sobie na przemyślenia, jedynie pogłębia frustrację. Dlatego dziś podjęłam decyzję, że MUSIMY w końcu zapełnić ściany w salonie. Teraz. Przecież i tak nie będzie to aranżacja "na zawsze. Nie w naszym domu ;)
Już się nie mogę doczekać nowego wyglądu salonu gdy skończymy! Te puste ściany potrzebują dekoracji.
ps. Te biało-różowe mieczyki są wprost przecudne! Nie mogę się nimi nacieszyć!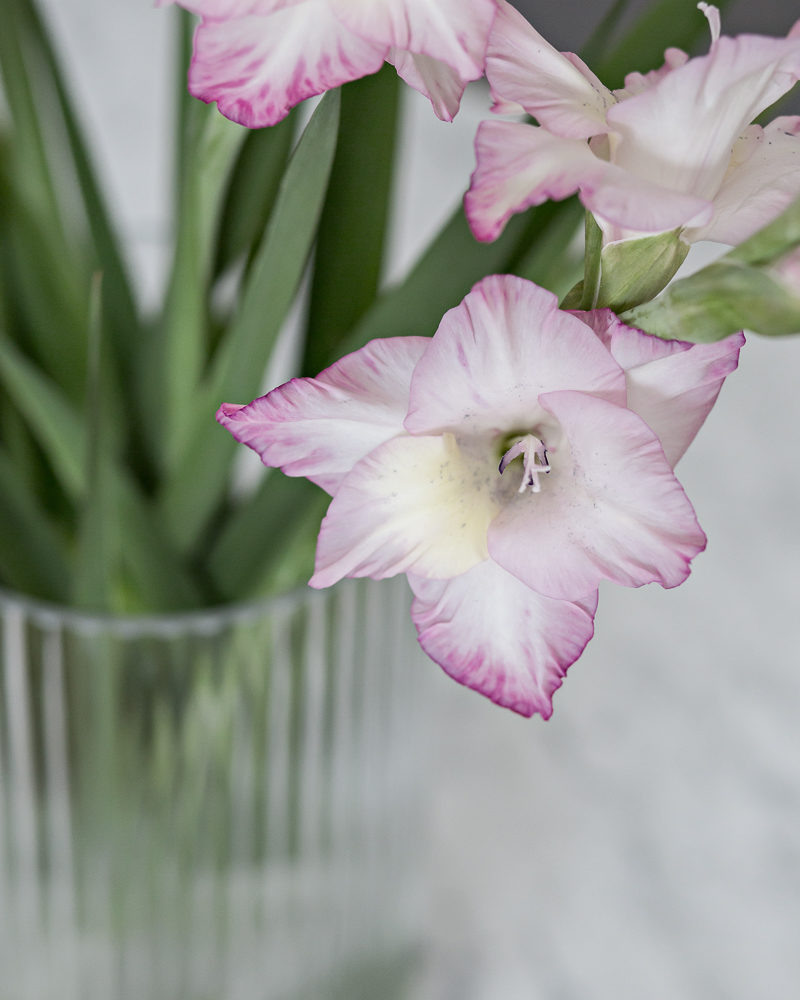 © Kasia Rutkowiak / My Full House
Table / stolik – Ideeen, cabinet / witryna – Oliver Furniture, sofa / kanapa – Moma Studio, sheepskin / skóry owcze – Milabert, pillow / poduszka – Miiko, vase / wazon – Lyngby