Woke up early today, needed to work on something in the quietness of the morning. Sitting at my desk, working, I feel the sweetest scent of sweet pea flowers. It is amazing how a tiny bouquet can spread the scent in the entire room! The sweat pea season is so incredibly short, it only lasts a few weeks. Be sure to get yourself a little bouquet while you can. It is a sweet pea heaven.
Have a lovely weekend! I will work for a while more and in a moment I will start my weekend chill.
Groszek pachnący w sobotni poranek
Wstałam dziś bardzo wcześnie, aby w ciszy poranka przez chwilę popracować. Siedząc przy biurku czuję piękny zapach pachnącego groszku. To niewiarygodne, jak mały bukiecik może "zapachnić" cały pokój. Sezon na groszek jest taki krótki! Kilka tygodni i już. Koniecznie kupcie sobie bukiecik zanim będzie za późno!
Pięknego weekendu! Ja popracuję jeszcze przez chwilę i rozpocznę zasłużony odpoczynek. W planach same fajne rzeczy :)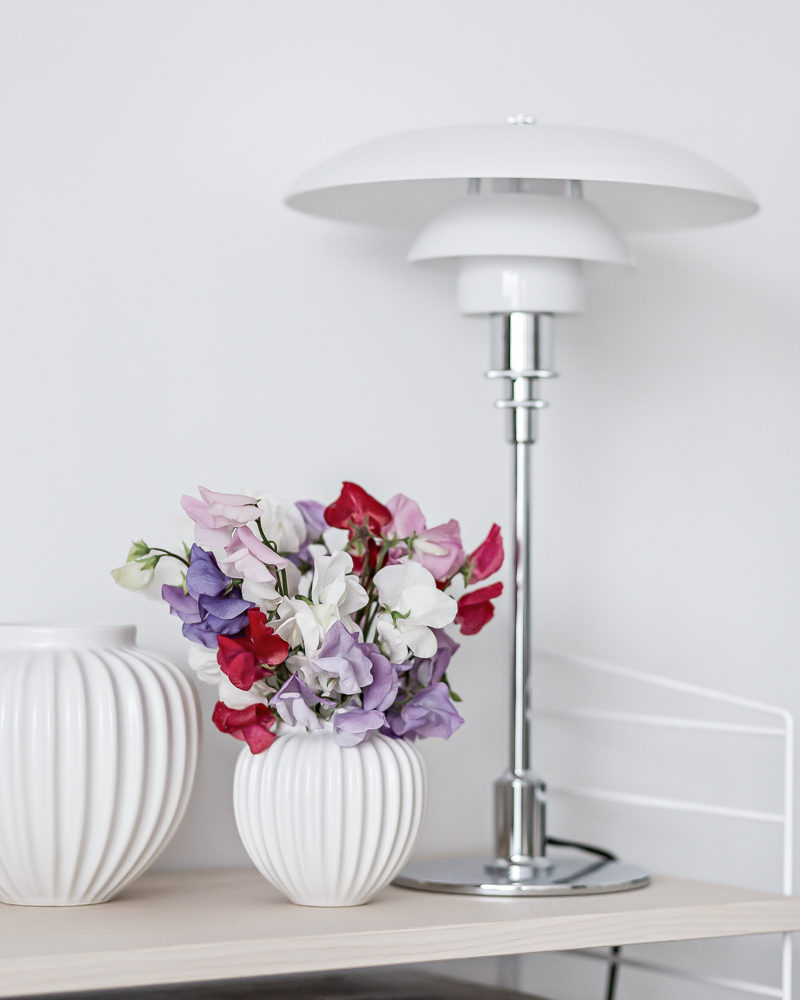 © Kasia Rutkowiak / My Full House