As many of you requested on my Instagram, I am coming back with some images from our Greek holidays.
I have never been on any vacation in Greece, hence it was my first time on Crete. And our first real holiday together, with no work (well, almost…) and no kids. We chose a little, boutique hotel Elounda Orama, as it was recommended for couples. Our goal was to relax and enjoy vacation and each other. And oh my, we did!
Here are pictures from our 10 days stay with some recommendations.
Nasze greckie wakacje w Elounda na Krecie
Zgodnie z obietnicą i w odpowiedzi na Wasze prośby, wracam ze zdjęciami z naszych greckich wakacji.
Nigdy wcześniej nie byłam na urlopie w Grecji, wiec siłą rzeczy była to też moja pierwsza wizyta na Krecie. Jako, że miały to być nasze pierwsze prawdziwe wspólne wakacje, bez pracy (prawie) i bez dzieci, wybraliśmy niewielki butikowy hotel Elounda Orama w miejscowości Elounda. Był polecany dla par chcących wypocząć, czyli dokładnie taki jakiego szukalismy. Dziś mam dla Was liczne zdjęcia z wyjazdu i kilka wskazówek odnośnie tego, co można zrobić na miejscu.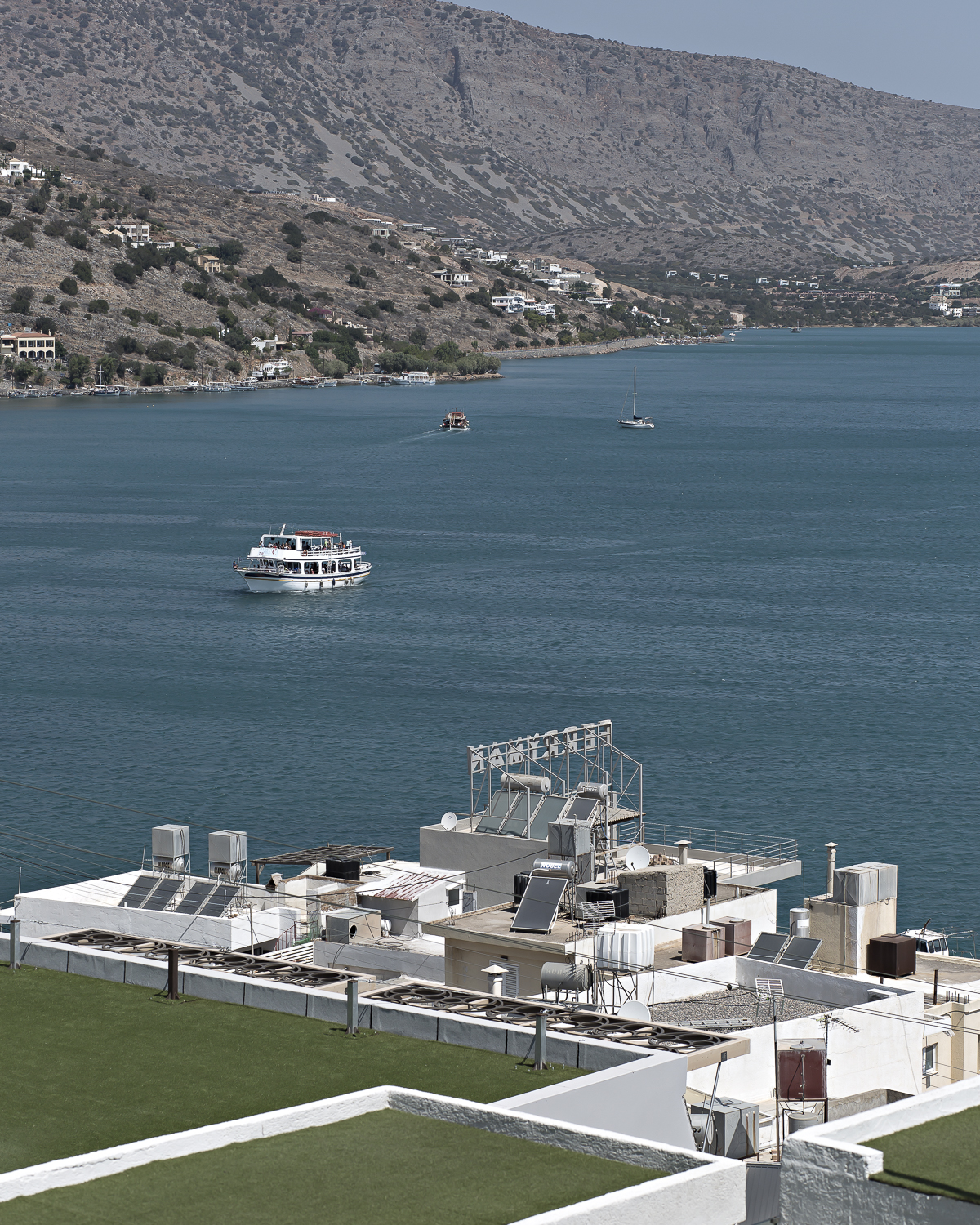 First of all, the hotel turned out to be all we could ask for and more. Situated in a short walk distance from the Elounda square, with a lovely view over Mirabello Bay, it is a perfect place for a getaway, if you are looking for peace and relax. It consists of several buildings situated on a hillside, meaning that there are quite some stairs to climb, if you choose the active way. Else, of course, there are elevators for those who wish.
The rooms are nicely furnished and always friendly staff makes sure that the guests are well looked after. Two meals a day, with a morning and evening buffet, offer great meals for every taste. Restaurant's chef, Babis Tsirionis and his team prepares some typical greek dishes, as well as some more "cosmopolitan" ones, for those who just want their sphagetti. For us, every meal was a little feast, with my extra espresso(s) in the morning and white wine in the evening, served by always helpful and smiling Christina, Agathi and Marina. I must not forget the pastries… I dream about them now.
Hotel okazał się być jeszcze fajniejszy niż nam się wydawało. Położony w odległości krótkiego spaceru od głównego placu miasteczka Elounda, z malowniczym widokiem na zatokę Mirabello, jest świetnym miejscem na ucieczkę od zgiełku dla wszystkich tych, którzy chcą dobrze wypocząć. W prawdzie fakt, że usytuowany jest w kilku budynkach na zboczu wzgórza sprawia, że można się nieco nachodzić po schodach, lecz dla nas był idealny. Poza tym, na leniuchów zawsze czekają windy.
Pokoje są fajnie umeblowane, a zawsze miła obsługa pilnuje, aby niczego nie brakowało. Dwa posiłki dziennie w formie bufetu zapewniają różnorodność potraw dla każdego. Chef Babis Tsirionis wraz z zespołem dba o to, aby goście mogli spróbować tradycyjnej kuchni greckiej, ale nie zapomina też o tych, którzy wolą bardziej kosmopolityczne smaki. Dla nas każdy posiłek był małą ucztą. Co rano do leniwego śniadania domawiałam espresso, a wieczory spędzaliśmy przy białym winie. Przemiłe Christina, Agathi i Marina sprawiały, że każde śniadanie i kolacja były przyjemnością. Jeśli do tego dołożymy wypieki, które teraz śnią mi sie nocami, wspomnienia stają się jeszcze milsze.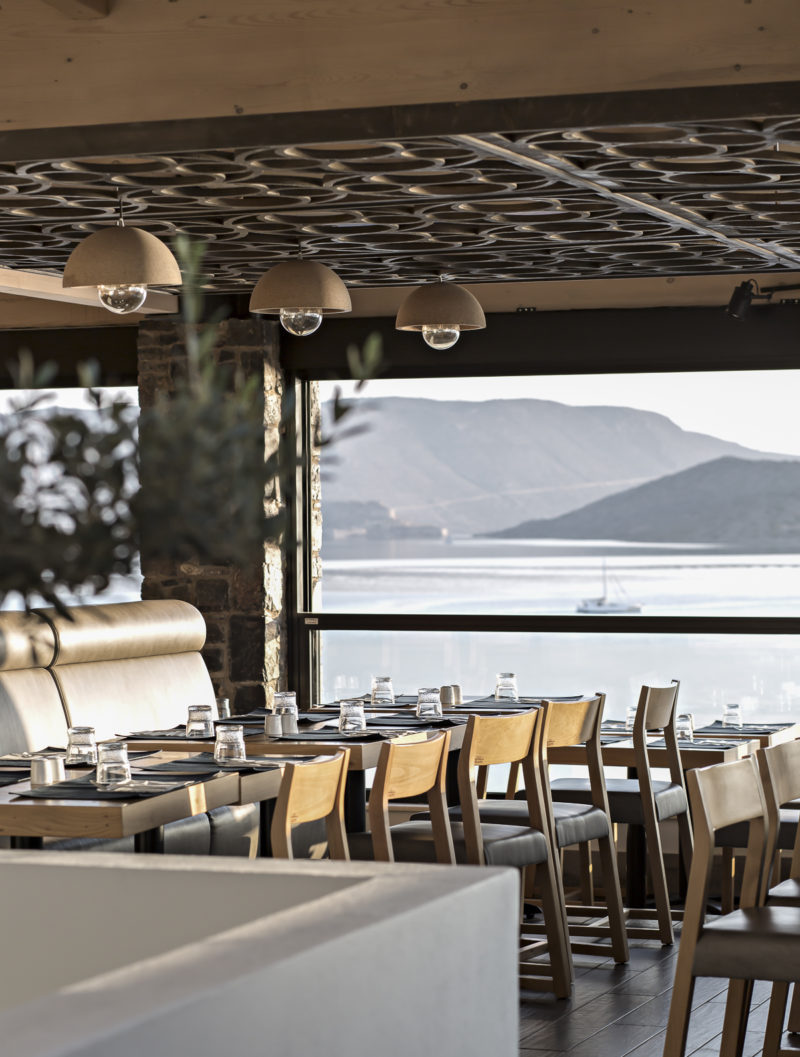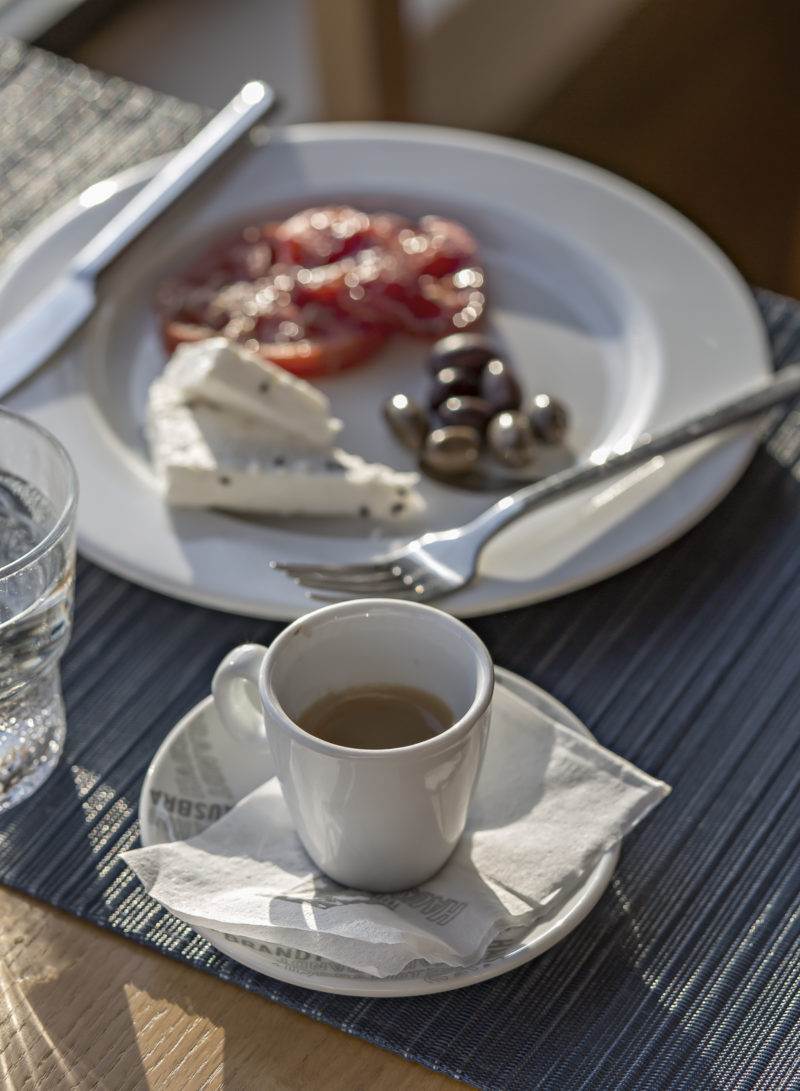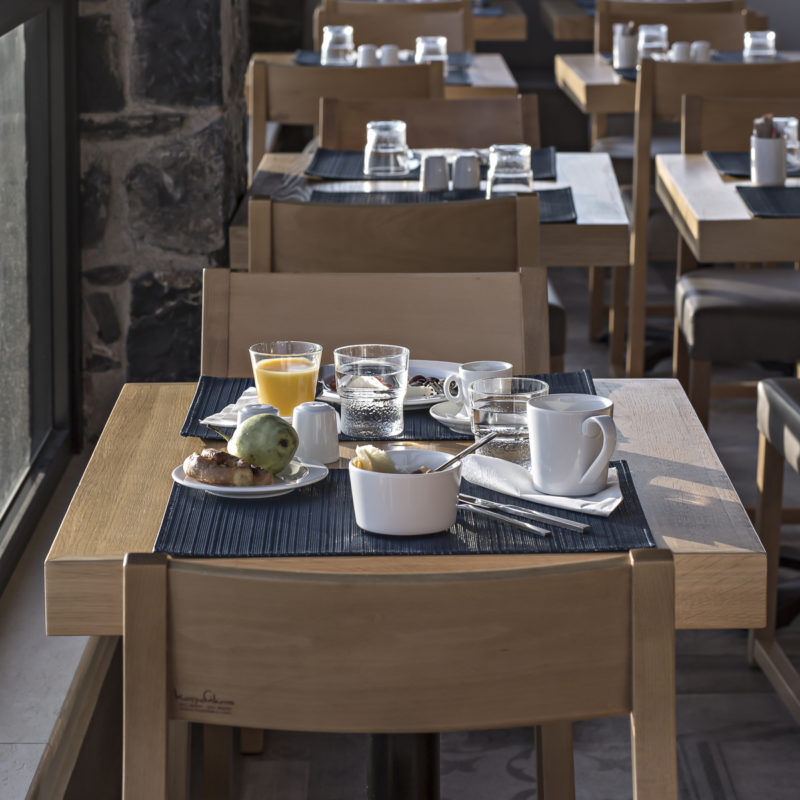 We spent our first 4 days by the pool (on top of the highest building), reading, sleeping and relaxing. I cannot remember last time I felt that great. Coming through the first book took me way "too long" due to constant falling asleep. I didn't mind at all. When we felt hungry during daytime, we visited one of the local taverns. Our favorite one was most definately Olondi Taverna, just 200 m from the hotel, right by the water. Amazing seafood and world's best fried corquettes. Heaven on the plate, especially combined with tzatziki and Mythos beer. We are not sure if it is how you are supposed to eat it, but we loved it this way. My second favorite was grilled octopus. I had it almost every day.
Pierwsze dni spędziliśmy przy hotelowym basenie (na szczycie ostatniego budynku), czytając, opalając się i drzemiąc. Nie pamiętam, kiedy ostatni raz czułam sie tak szczęśliwa nie musząc dosłownie NIC robić. Przeczytanie pierwszej książki okazało się dużo bardziej skomplikowane, gdyz notorycznie zasypiałam i było mi z tym cudownie. Popołudniami chodziliśmy coś zjeść do lokalnych tawern. Szybko upodobaliśmy sobie leżącą zaledwie 200 m od hotelu tawernę Olondi, z pięknym widokiem na zatokę i fantastycznymi owocami morza. Ja codziennie musiałam zjeść grilowaną ośmiornicę i sałatkę grecką. Hitem okazały się też smażone plastry cukini w połączeniu z tzatziki i lokalnym piwem Mythos. Nie wiem czy tak się je powinno spożywać, ale nam smakowało.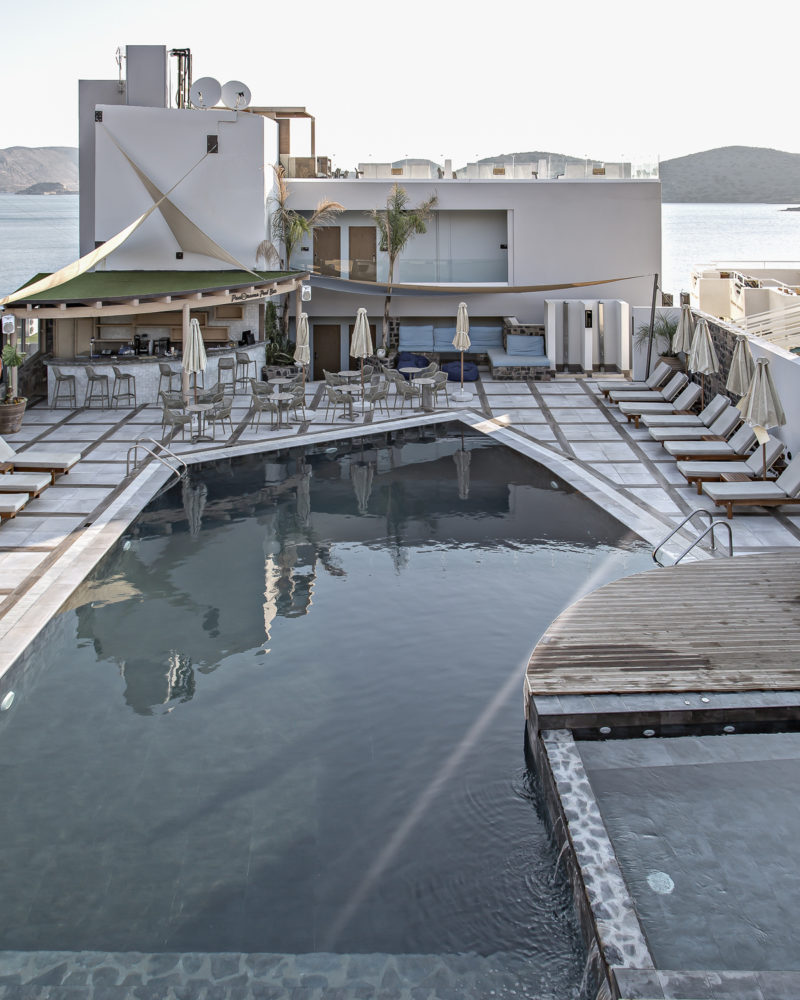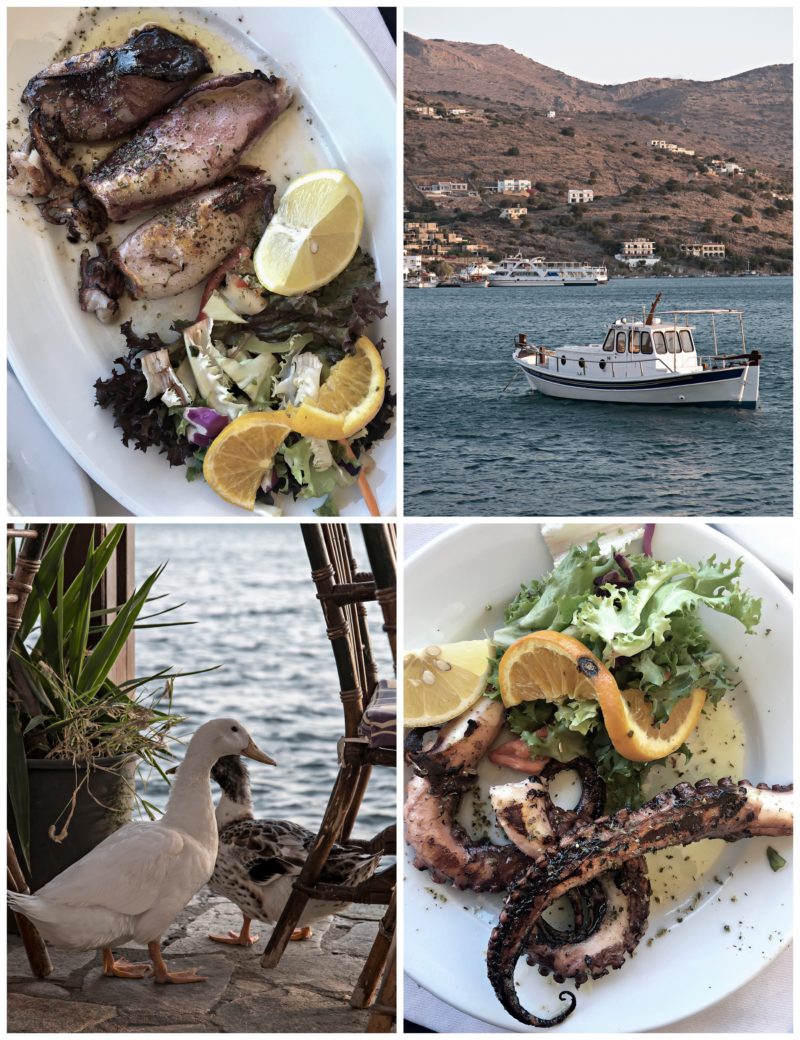 Elounda is a small, cosy town and you won't find there much else to do than relax. We took some nice walks in the neighbourhood and even walked to Plaka, a small village 5 km from Elounda with even more places to eat. After another fabulous lunch, we took a few minutes boat ride to the island of Spinalonga. It has an amazing history and is really worth recommending. Boats to Spinalonga go every 30 min from Elounda and Plaka.
Elounda beach was not anything we tried, as our pool was way too lovely to swap for a public beach, however we took some nice morning walks. Wandering on the shore, looking at the boats and talking.
Elounda to niewielkie miasteczko w którym właściwie można jedynie wypoczywać. Odbyliśmy wiele fajnych spacerów, łącznie z pieszą wycieczką do oddalonej o 5 km wioski Plaka. Zjeść tam można jeszcze więcej wspaniałych lokalnych potraw, a po lunchu udać się na wycieczkę łodzią na wyspę Spinalonga. Polecamy! Łodzie na Spinalongę kursują co pół godziny tak z Plaki jak i z Eloundy.
Co do samej plaży w Elounda, nie próbowaliśmy jej za dnia, hotelowy basen był za fajny, aby go na nią zamienić. Byliśmy na niej jednak parę razy wcześnie rano, spacerując po okolicy, patrząc na zatokę, łodzie i rozmawiając.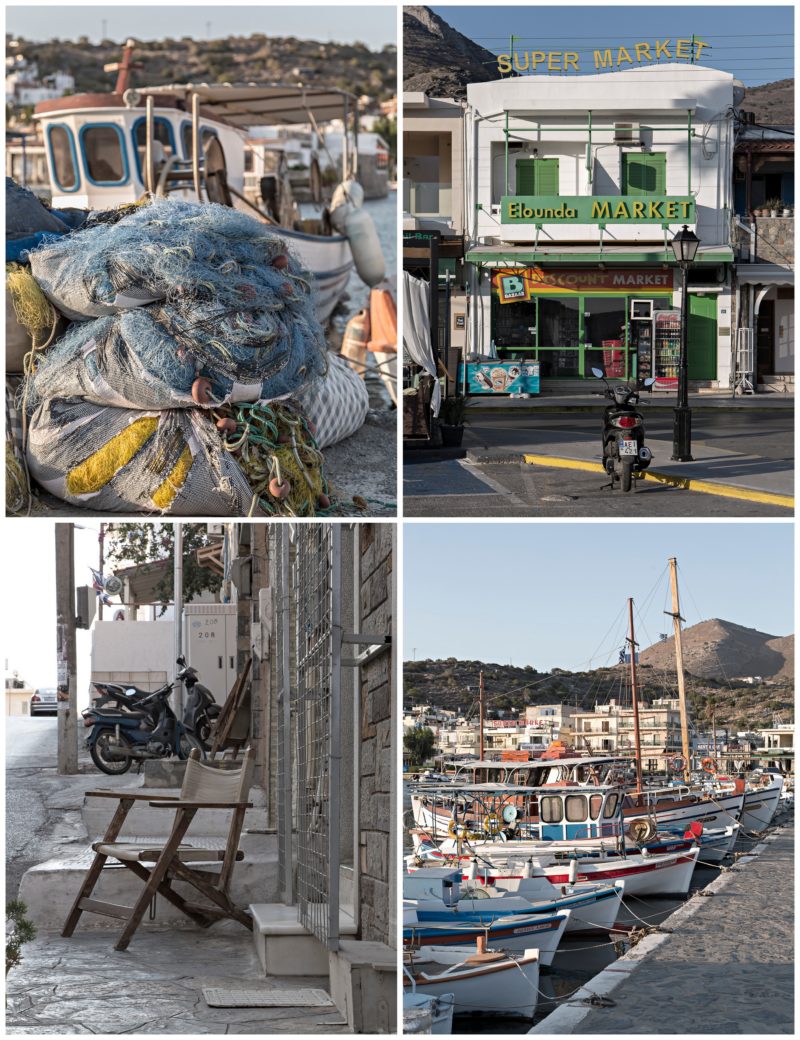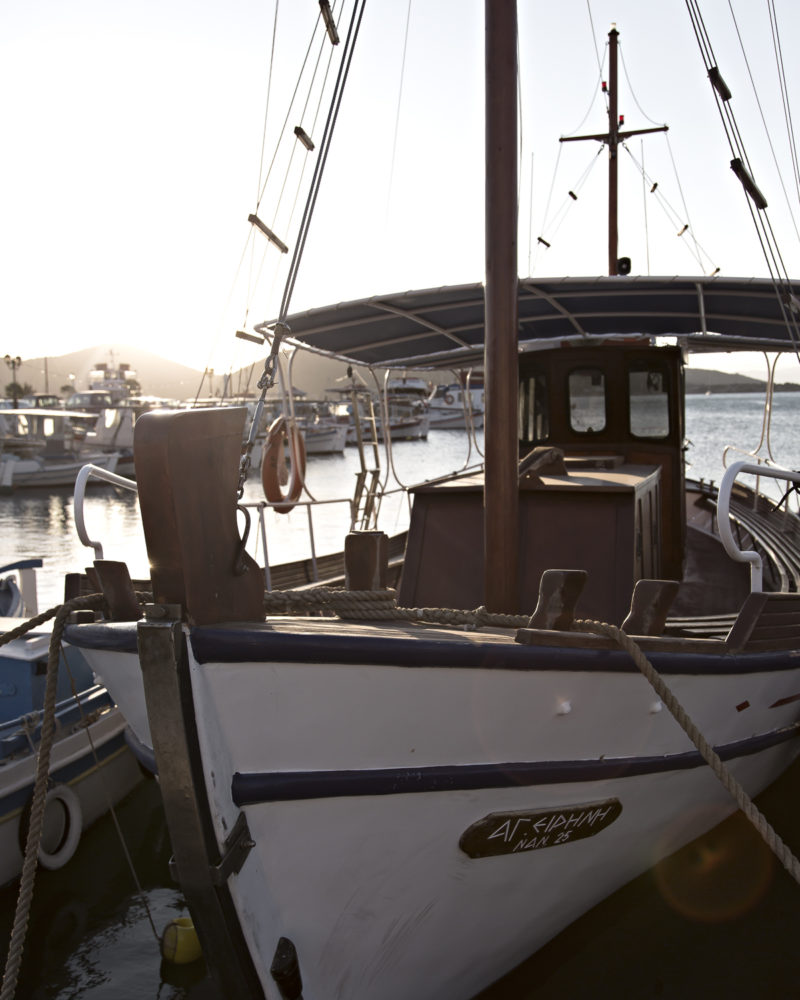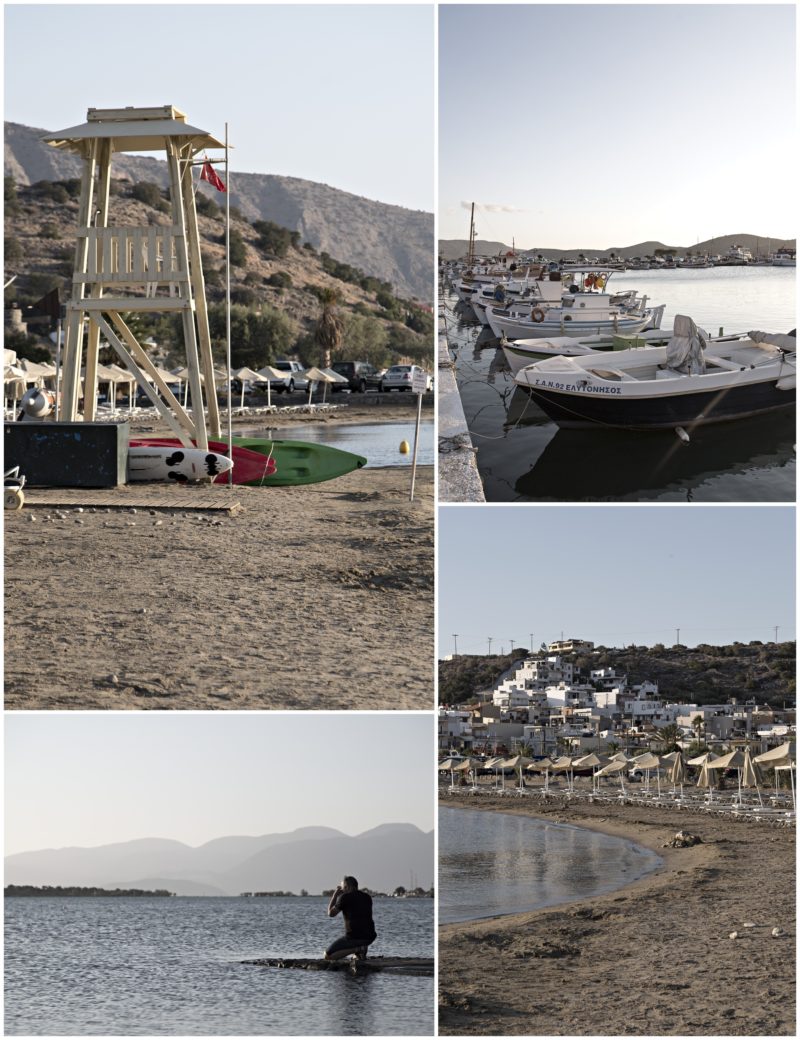 Other things we tried while on holiday, was a bus trip to Agios Nikolaos as well as taking a ferry to Santorini, but that deserves a separate post.
I hope that this one was enough to persuade you to consider Elounda for your future holiday destination. We would love to get back, if the possibility occurs. It truly was an amazing holiday.
Last, but not least, I want to thank Athanasia from Oh! so homey who did surprise me with an amazing package filled with many Cretan specialities. It was delivered to our hotel on the last evening of our stay and made us extremely happy and touched. Athanasia, you are incredible! THANK YOU!
It is amazing how the world gets smaller thanks to the internet and how we grow to learn and like people whom we've never met. It makes me so grateful.
Podczas wakacji spędziliśmy też dzień w nieodległym mieście Agios Nikolaos oraz odwiedziliśmy Santorini. Ta wycieczka zasługuje jednak na osobny post.
Mam nadzieję, że udało mi się zachęcić Was do dodania Elounda do listy miejsc do odwiedzenia. My z chęcią wrócimy, jeśli nadarzy się okazja.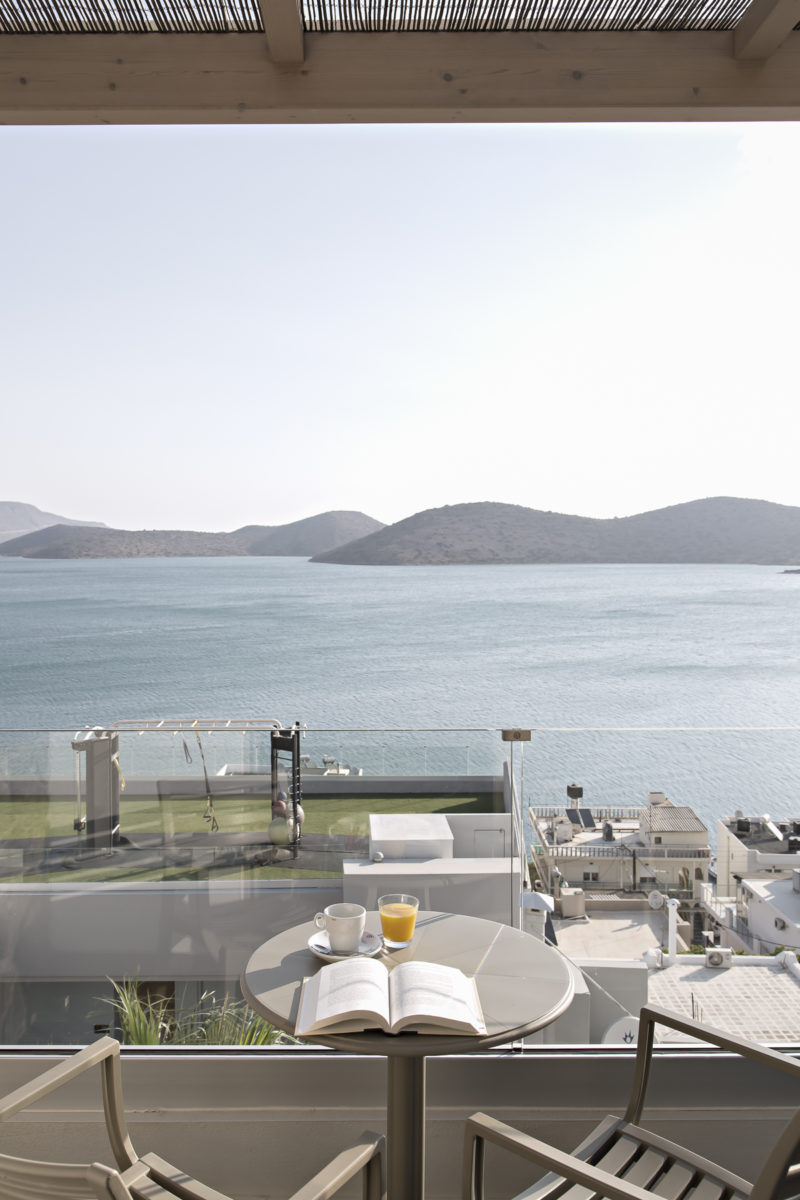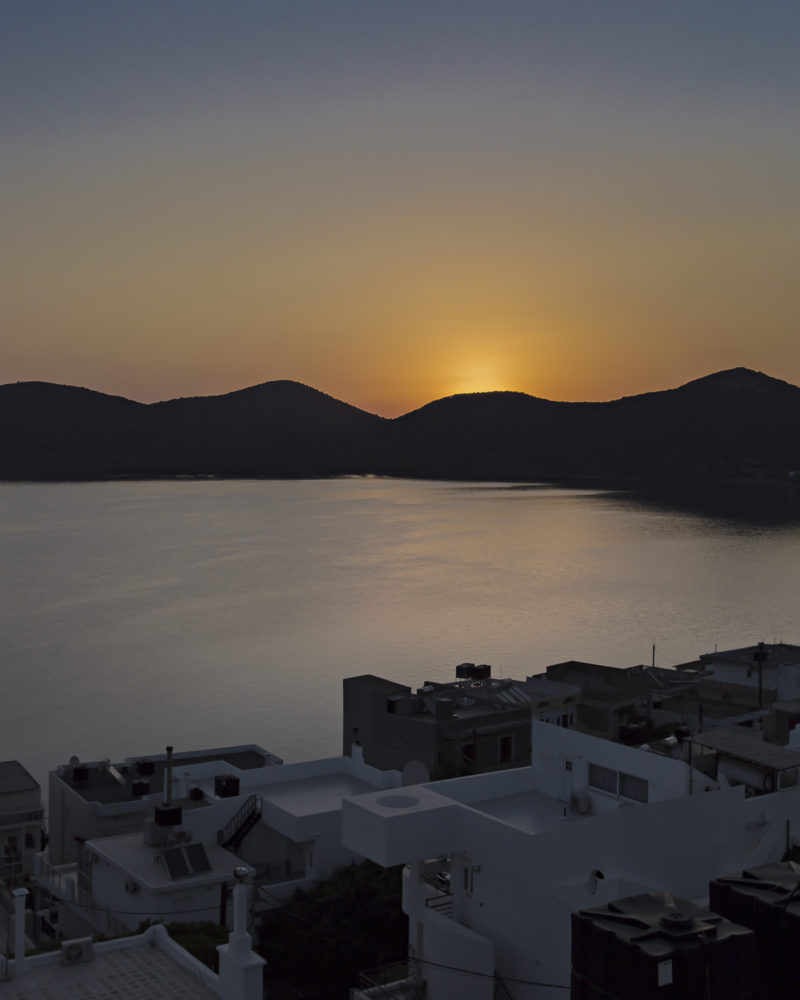 copyright Kasia Rutkowiak | My Full House | any unauthorised use prohibited