Grey kitchen cabinets. They've been "in fashion" for quite some time and if you ask me, they are a lovely alternative for the white ones. Whether it's a cold grey combined with stainless steel, or a bit warmer greige with wood, grey looks great in all kinds of homes. From cottage houses to modern apartments, grey kitchens stand out without being too loud. Plus, they go great with marble! If I was to plan a new kitchen for us, I would highly consider going for grey cabinets. I have gathered some examples, for every taste.
Happy Monday!
Trendy we wnętrzach | Szare szafki kuchenne
Szare szafki kuchenne. W Skandynawii są modne od dłuższeg czasu i moim zdaniem stanowią świetną alternatywę dla białych. Odcieni szarości jest wiele, od chłodnej – idealnie łączącej się ze stalą, do ciepłych odcieni greige (połączenia szrości i beżu), wyglądają dobrze w wielu wnętrzach. Od letnich domów po nowoczesne apartamenty, szare szafki wyróżniają się nie będąc jednocześnie zbyt "krzykliwymi". Dodatkowo, idealnie pasuje do nich tak modny od kilku lat marmur. Gdybym teraz planowała zmianę kuchni, szare szafki kuchenne z pewnością byłyby brane pod uwagę. Dziś zebrałam dla Was kilka skandynawskich inspiracji w różnych stylach.
Dobrego poniedziałku!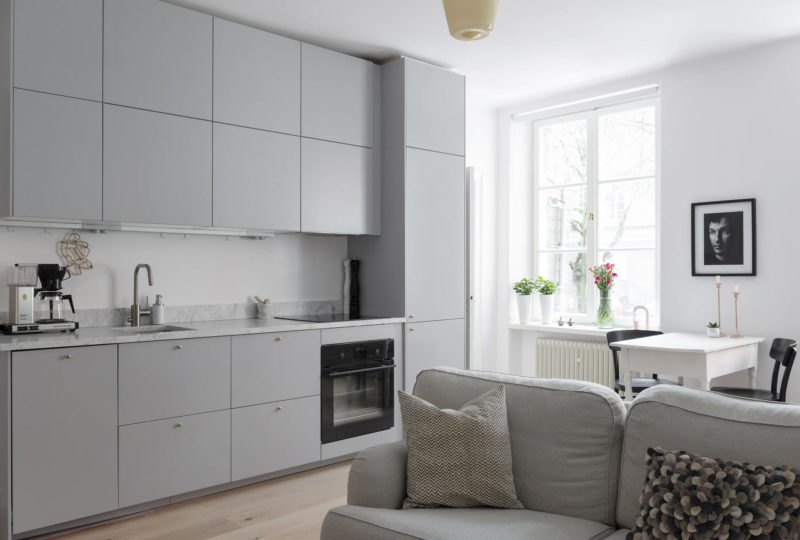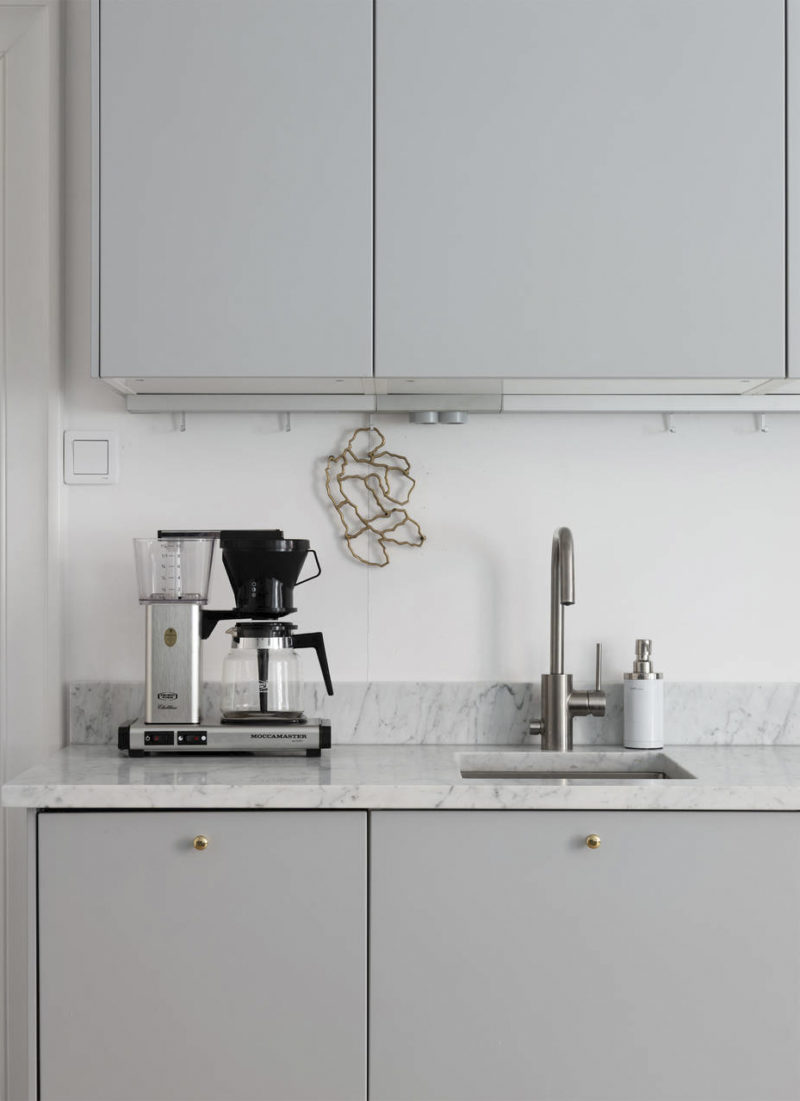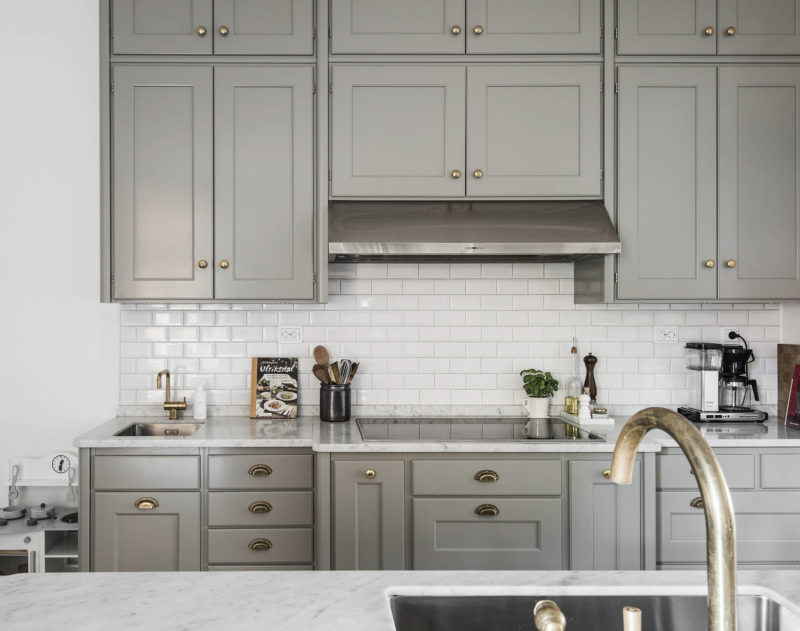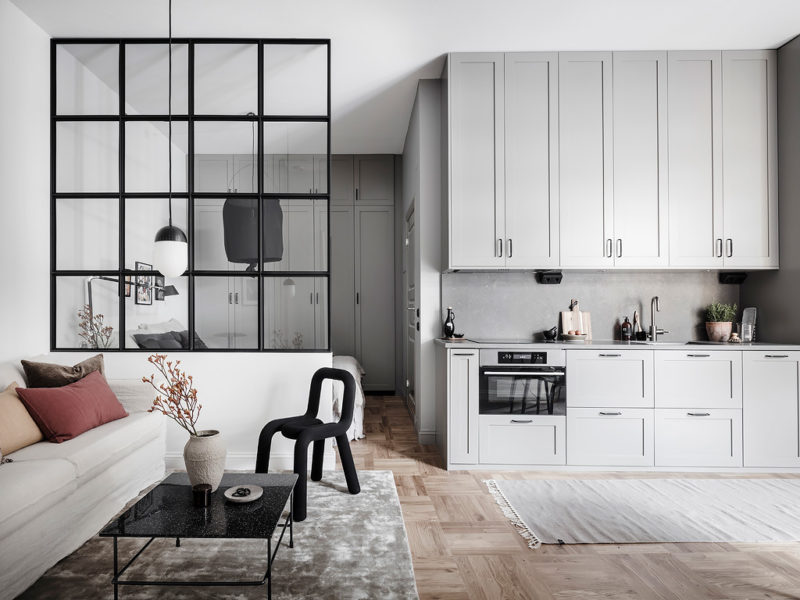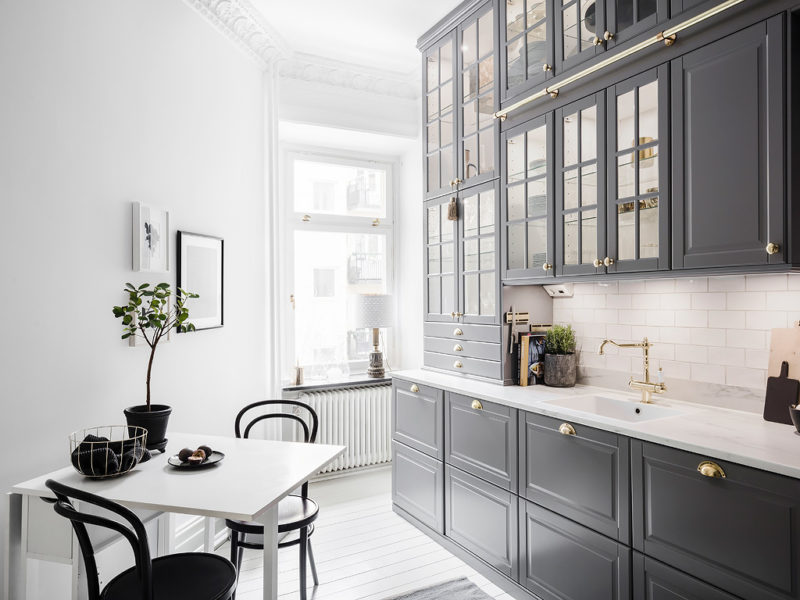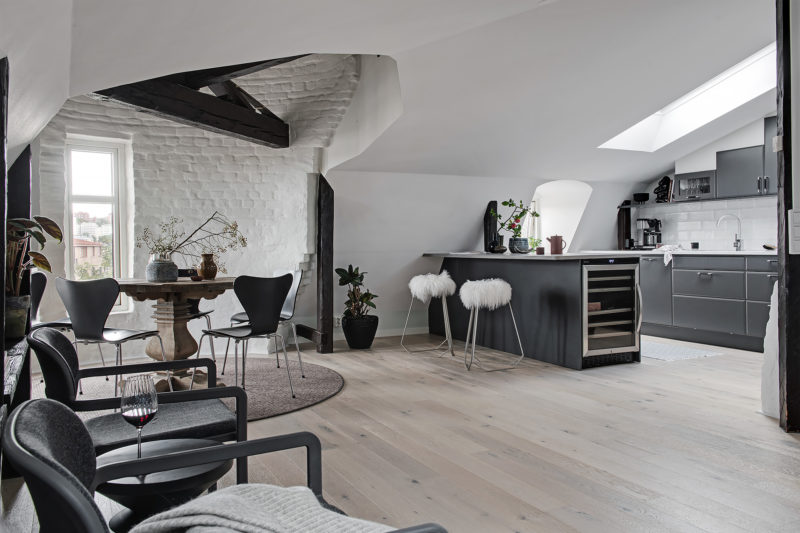 Images: 1-5: wrede.se, 6-7: Entrancemakleri, 8-9: Alvhem