Hello on another Monday! We've had a nice weekend with quite some driving and a short but lovely stay at my Parents. I wish they lived a bit closer, but I am not complaining. Now, after moving from a little island, I can just sit in a car and drive. I truly missed that opportunity during all those years in Denmark and I think it's great to be able to pay my Parents a visit whenever we feel the need to see them.
Speaking of Denmark, I have just bought the newest issue of "M bak Mieszkanie" magazine (one of the most popular interior magazines in Poland) showing the girls' room! As usual, the girls are happy to see a mention of their space and themselves. I will try to get a good reading moment later today. This is already a December issue (sic!) and I am so so so not ready.
Have a lovely week dear all!
Kawałek Danii – pokój dziewczynek w magazynie "M jak Mieszkanie"
Dzień dobry w poniedziałek! Za nami bardzo miły rodzinny weekend, choć dużą jego część spędziliśmy w samochodzie. W sobotę rano postanowiliśmy odwiedzić moich Rodziców nad morzem i parę godzin później cieszyliśmy się już wzajemnym towarzystwem. Kiedy mieszkałam na wyspie, bardzo brakowało mi tej możliwości odwiedzin. Odkąd wróciliśmy z Danii bardzo doceniam to, że wystarczy na kilka godzin wsiąść w samochód, aby odwiedzić Rodziców i choćby przez chwilę pobyć razem.
A skoro już mowa o Danii, właśnie zakupiłam najnowszy numer "M jak Mieszkanie". Znaleźć w nim można artykuł na temat pokoju dziewczynek. Bardzo je ucieszyła wzmianka o ich pokoju oraz o nich samych. Nieco później postaram się znaleźć moment na lekturę tego grudniowego numeru. Niedługo nadejdzie pora świątecznych przygotowań a ja jestem w totalnym proszku!
Miłego tygodnia dla Was!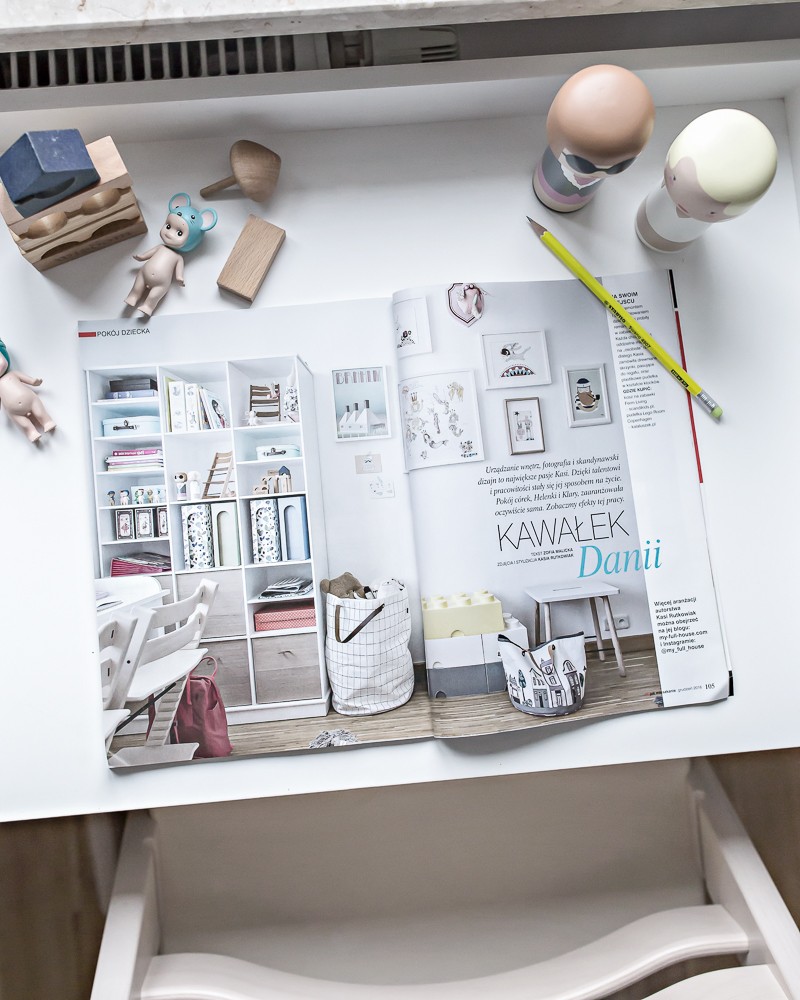 ? Kasia Rutkowiak / My Full House