In my head there are some very specific Christmas associations. Like special dishes that we only get served (cooked) once a year, tradition of turning on lights in the entire apartment during Christmas Eve and… the sight of poinsettia. Every year, in the week prior to Christmas Eve, my parents would buy this so called Christmas Star and put it in the premium spot of our a bit tight apartment. It was beautiful with it's red leaves and such a clear sign that the Christmas tree will follow in a few days, starting the most magical time of year.
This is why, now when I am a mom myself, we have to have poinsettia in our home as well. I want to pass this tradition on our children so that they too, can always be reminded of that beautiful season, just by looking at this plant.
Poinsecja – piękna, tradycyjna ozdoba na święta
Z Bożym Narodzeniem kojarzą mi się bardzo konkretne rzeczy, takie jak barszcz grzybowy z uszkami wywodzący się z rodzinnej tradycji mojego Taty, pierogi z powidłami mojej Mamy, rozświetlone mieszkanie (choć raz nikt nie zwraca dzieciom uwagi, że nie zgasiły światła w swoim pokoju siadając do kolacji) i… poinsecja. Każdego roku, w tygodniu poprzedzającym Wigilię, moi rodzice nabywali piękną, dorodną, czerwoną Gwiazdę Betlejemską, która zajmowała honorowe miejsce w naszym niezbyt obszernym mieszkaniu. Jej pojawienie się zwiastowało rychłe przybycie choinki i tak bardzo wyczekane święta. 
Właśnie dlatego teraz, kiedy sama jestem mamą, w naszym domu także co roku musi być poinsecja. Chcę, aby nasze dzieci przejęły od nas ten zwyczaj i żeby także im, Gwiazda Betlejemska już na zawsze kojarzyła się z radością tych najpiękniejszych świąt.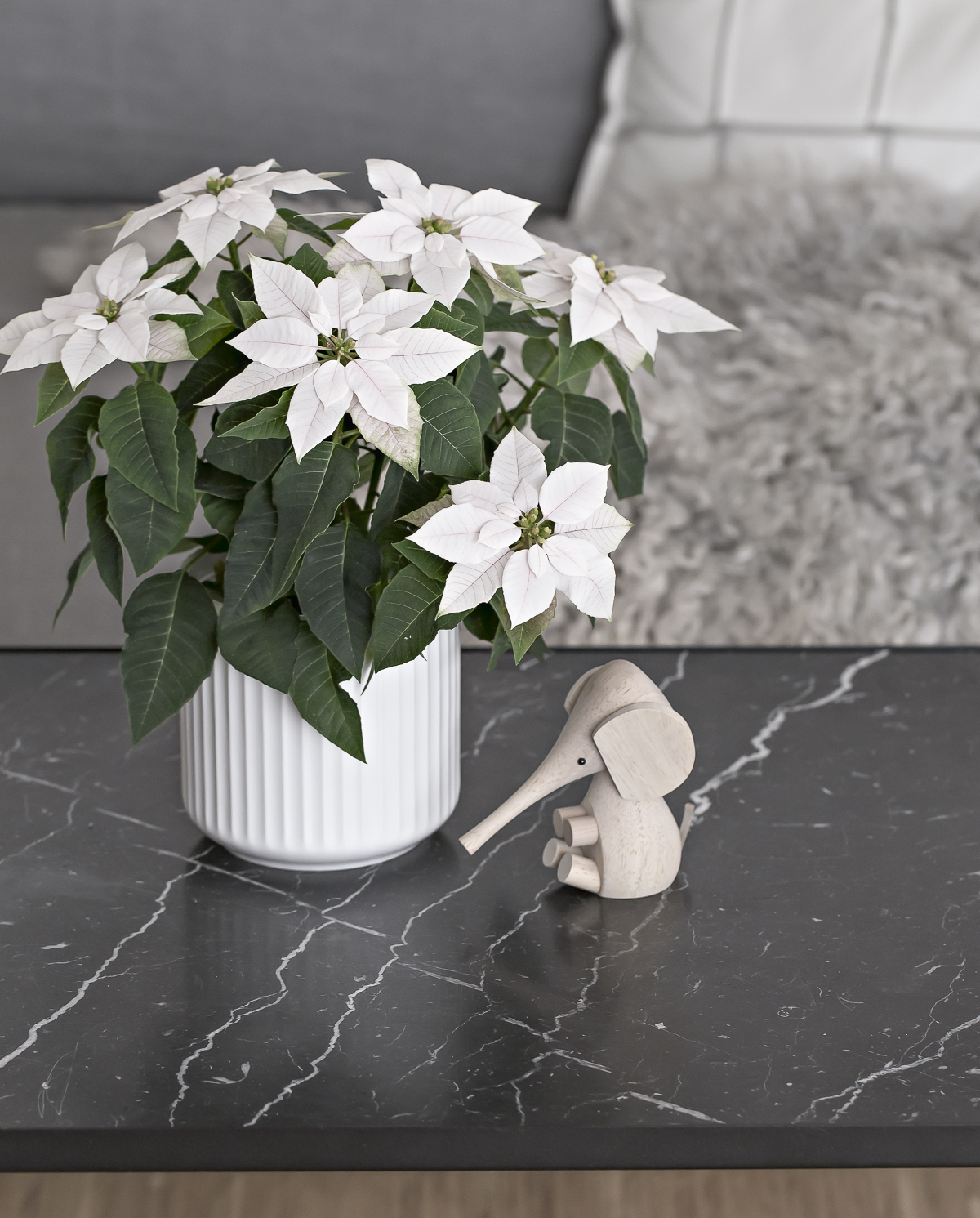 Unlike my parents, I bring the poinsettias in a bit earlier, already a month before Christmas. I always buy more than one. Girls have their own, little star, standing on their desk. Their duty is to watch after it and sometimes it can cause some funny situations (or fights). I found out that a duty schema helps a lot, as these plants do not like too much water :)
These days poinsettias come in a wide array of colours. If cared for properly, it's beautiful leaves (not flowers) can stay fresh and colourful for up to two months. The plant needs daylight and a spot free from draft.
W odróżnieniu od moich Rodziców, ja pierwsze gwiazdy sprowadzam do domu miesiąc przed Wigilią. Piszę w liczbie mnogiej, gdyż nie ograniczam się do jednej rośliny. Dziewczynki dostają swoją "gwiazdkę" na biurko. Mają obowiązek dbać o nią wspólnie, co bywa źródłem śmiesznych sytuacji (i może niestety doprowadzić do przelania rośliny). Poinsecje nie lubią za dużo wody, dlatego w przypadku Helenki i Klary najlepiej sprawdza się grafik :)
Teraz, w odróżnieniu do czasów, kiedy sama byłam dzieckiem, poinsecja występuje w niezliczonej ilości wybarwień liści. Bo to nie kwiaty, a barwne liście stanowią o jej urodzie. Lubi jasne miejsca z dala od przeciągów i umiarkowane podlewanie mnie więcej 2 razy w tygodniu. Przy odrobinie szczęścia jest nas w stanie cieszyć przez parę miesięcy. Później barwne liście zanikają i jej walory ozdobne w dużej mierze gasną.
Ja uwielbiam białe gwiazdy, dziewczynki kochają różowe (i ten jeden raz, róż im zupełnie nie przeszkadza). W naszym biurze też stanęła już pierwsza poinsecja, bardziej klasyczna, choć niejednorodnie czerwona. Jestem przekonana, że to nie koniec "gwiezdnego szaleństwa". Gwiazdy Betlejemskie są nie tylko niezwykle dekoracyjne, ale też stosunkowo niedrogie, dlatego można pozwolić sobie na zakup wielu roślin i stworzyć niepowtarzalny klimat. W końcu święta są tylko raz z w roku!
I love white poinsettias while the girls always ask for a pink one. Funny enough, you won't find many pink things in their room, so the pink Christmas Star is a nice pop of colour. In our showroom we already have the most traditional "almost" red poinsettia as well, and I am sure I will get more of them. Not only are they very decorative but also quite cheap so it's a wi win. You can (and should) get a bit crazy witch Christmas Stars, as the holidays only come once a year.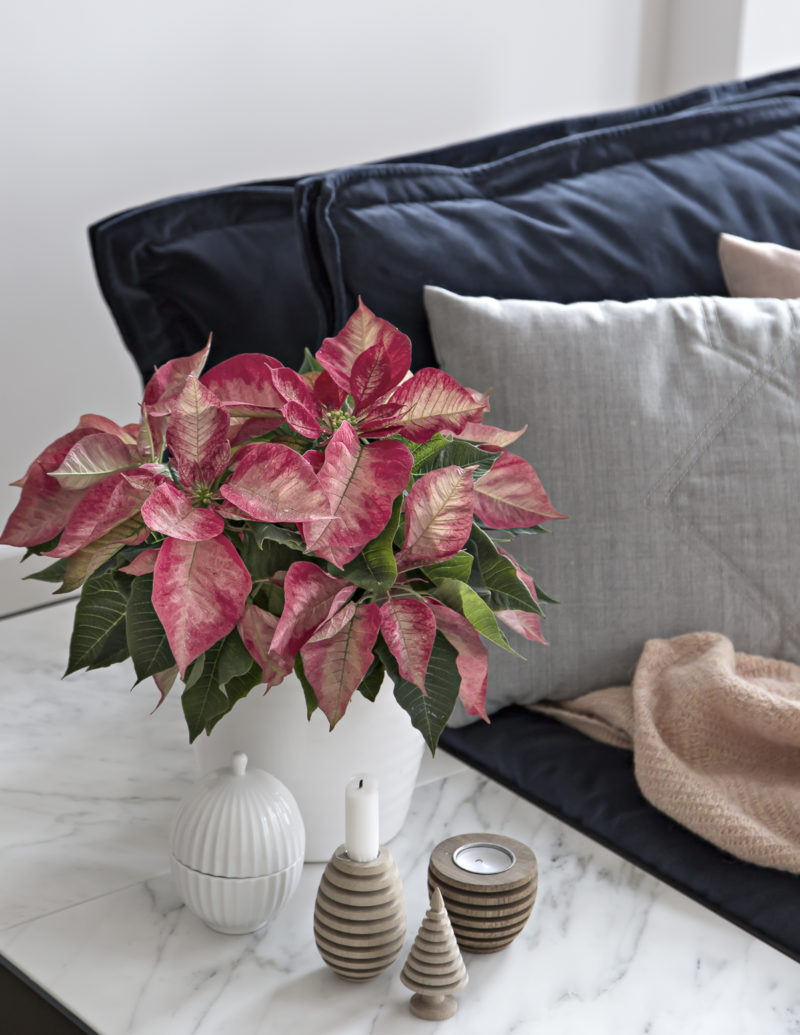 ps. Using the decorative "flowers" of poinsettia is also a great way to decorate the table or Christmas presents.
ps. ozdobne liście poinsecji nadają się także do świątecznego przybrania stołu lub nawet… prezentów, jeśli chcemy sprawić, aby wyglądały wyjątkowo.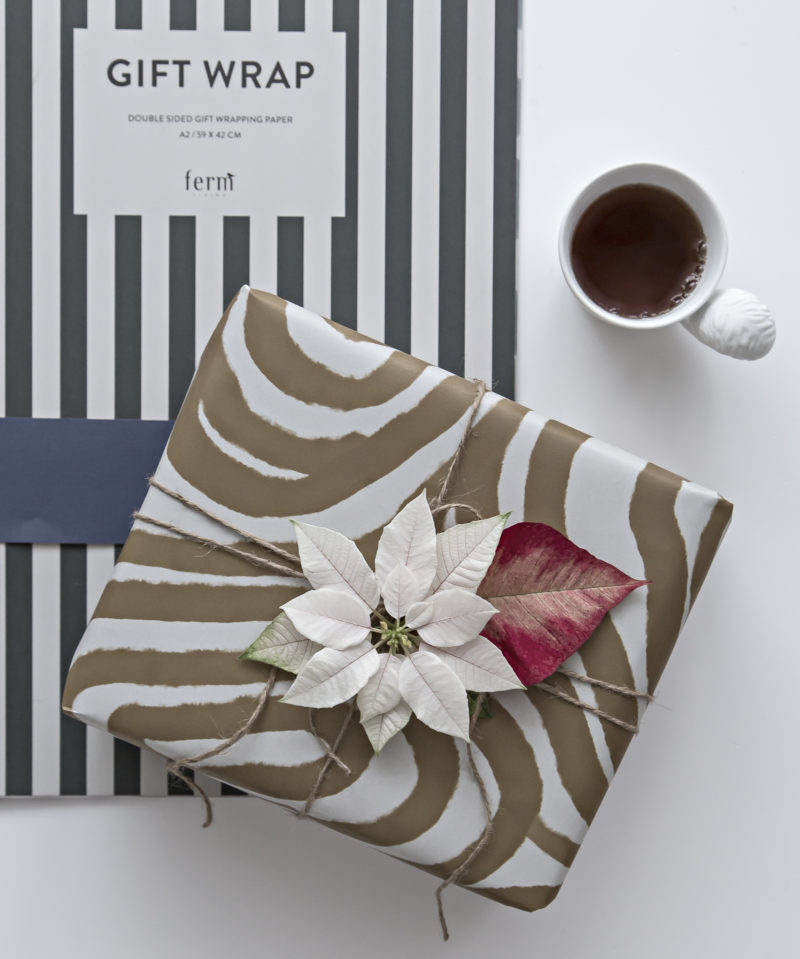 copyright Kasia Rutkowiak | My Full House | anu unauthorised use prohibited
Post powstał w ramach kampanii Stars Unite Europe finansowanej ze środków Unii Europejskiej, więcej szczegółów na stronie www.starsuniteeurope.eu