There are certain products, that we are drawn to more than to others. This also goes for home appliances. Have you ever encountered making a smoothie 3 times a day just because you simply love that blender? Or maybe making pancakes third day in a row, because that new pan is amazing? You know what I mean.
Lately I have been drinking twice as much tea, due to our new kettle. I am sure that you are familiar with the EM77 vacuum jug. No doubt that it is one of the most well known vacuum jugs in the world and an undisputable icon of Scandinavian design. Designed by Eric Magnussen in 1977 still makes every table setting look more chic. This winter, Stelton comes with a new concept for this iconic shape, turning it into an electric kettle. It comes in white, black and grey and to be quite honest, I really had difficult time picking one. Eventually I went with black. It looks great and seems to be happy that we keep it busy.
Tea?
Będziecie ciągle chcieli herbatę – nowy czajnik Stelton EM77
Niektóre przedmioty mają zdolność przyciągania nas bardziej od innych. Tyczy się to również urządzeń domowych. Czy zdarzyło Wam się robić smoothie 3 razy dziennie, bo uwiebiacie swój blender? Albo kolejny raz robić naleśniki, bo patelnia jest absolutnie genialna? Wiecie o co chodzi…
Właśnie dlatego ostatnio piję więcej herbaty. Wszystko przez nasz nowy czajnik. Jestem przekonana, że wielu z Was doskonale zna termos Stelton EM77. To jeden z najbardziej znanych termosów na świecie, prawdziwy klasyk. Zaprojektowany przez Erika Magnussena w 1977 roku wciąż sprawia, że każdy stół naryty z jego udziałem wygląda po prostu piękniej. Tej zimy duńska marka Stelton postanowiła wzbogacić swoją ofertę o nowy czajnik elektryczny. Czajnik EM77 powstał na bazie kształtu znanego od ponad 40 lat. Występuje w 3 kolorach – czarnym, białym i szarym. Przyznam, że miałam niemały kłopot z wyborem koloru. W końcu padło na elegancką czerń. Wygląda pięknie i chyba mu nie przeszkadza, że jest taki zapracowany…
Herbaty?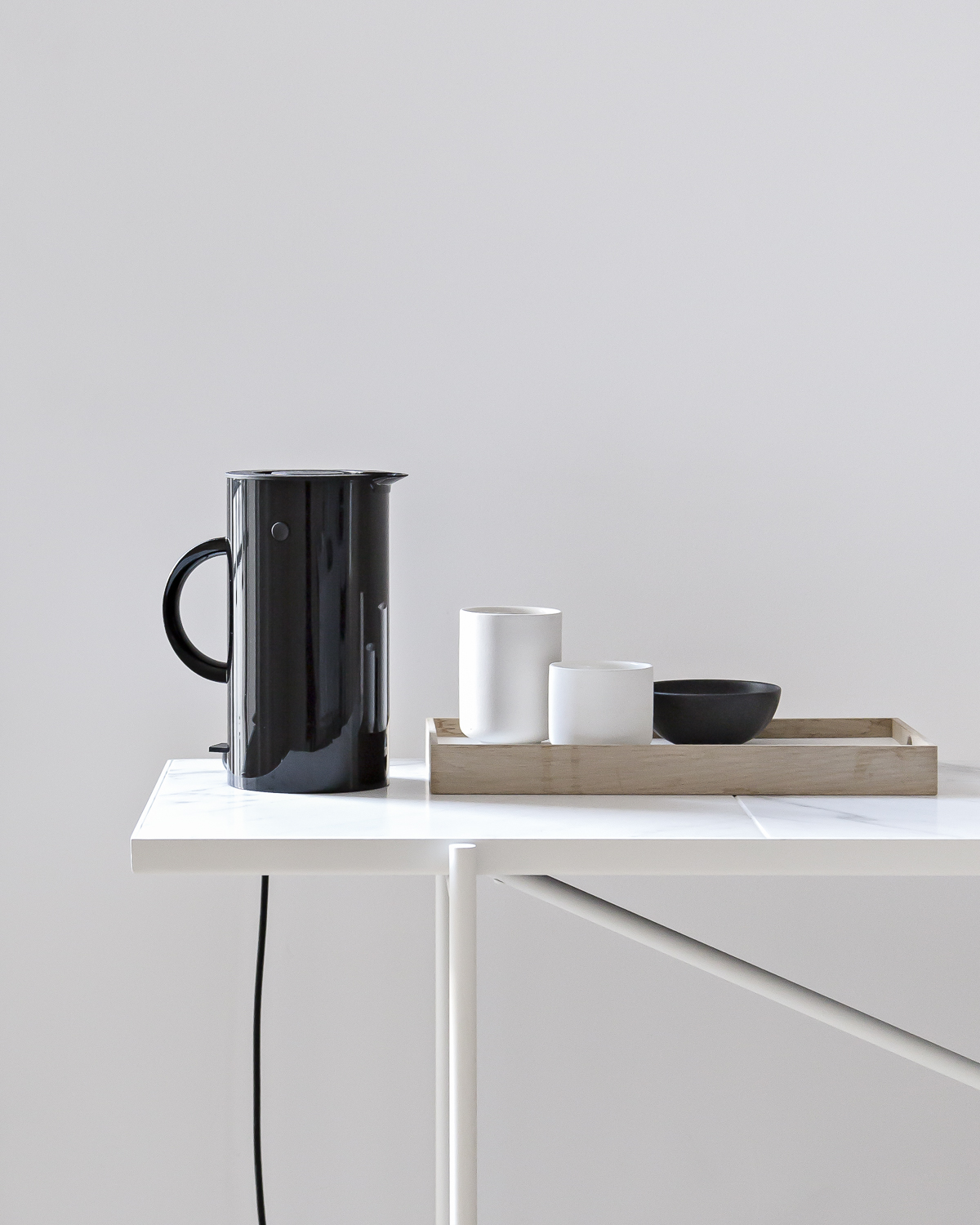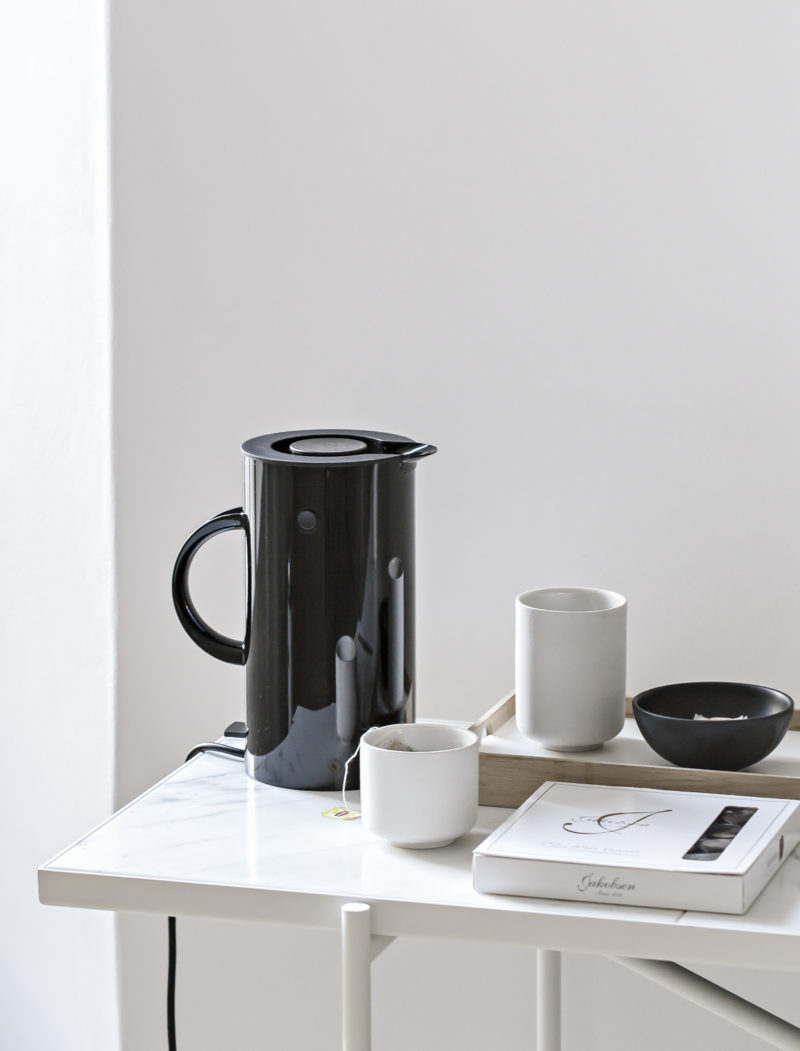 copyright Kasia Rutkowiak | My Full House | any unauthorised use prohibited
kettle / czajnik – Stelton, tray / taca – The Oak Men, console / konsola – Handvark, cups / kubki – Louise Roe, bowl / miszeczka – Lucie Kaas