How is your first week of 2019? I am trying to catch up with all the urgent matters after holiday break. Despite being quite busy, I wanted to share the new member of our flock – Ernst. I got this ittle fellow while planning Christmas presents, and initially wanted to give him away, but… He was just too pretty to let go. Ernst has been keeping me company ever since I put him on the bedside table. He makes me smile every time I wake up and go to sleep. Girls made a few attempts to "steal" him, but mother police was alert enough. Such a little birdie and so much joy!
Ptaszek i plany na 2019 rok
Jak Wam mijają pierwsze dni roku? Ja mam mam trochę zaległości po świątecznej przerwie. Mimo zabiegania wpadam na chwilę, aby pokazać Wam nowego członka naszego domowego stada. Planując świąteczne prezenty, zamówiłam tego ślicznego szarego ptaszka Ernsta, z myślą o tym, aby go sprezentować, ale… Okazał się idealny do naszego domu (i za ładny, aby go wypuścić), więc został. Ernst dotrzymuje mi towarzystwa. Posadziłam go na stoliku nocnym i każdego ranka i wieczoru uśmiecham się do niego. Dziewczynki robiły podchody, aby mi go zabrać, ale się nie udało. Taki mały ptaszek, a tyle radości! ;)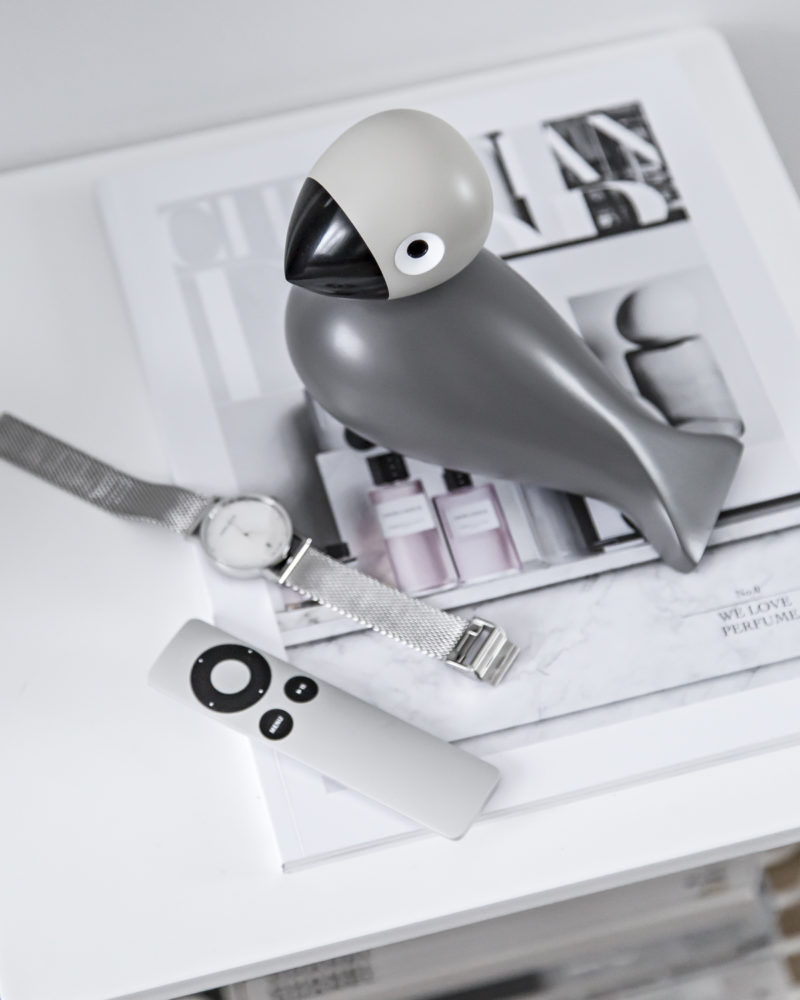 Speaking of new year and work – do you make any resolutions or plan your goals? Do you write them down? All studies clearly show, that people who write down their goals are much more likely to pursue them. Just remember to make them "achievable" and specific. Something you can measure and track and verify with time. I aim to finish my list this weekend. And after that, success is inevitable!
A skoro mowa o pracy i nowym roku – macie jakieś postanowienia i cele? Zapisujecie je? Wszystkie badania dowodzą, że ludzie, którzy zapisują swoje cele mają większe szanse na osiągniecie ich. Trzeba jedynie ustalać je tak, aby były bardzo konkretne. Coś, co z czasem można będzie zmierzyć i zweryfikować. Ja jestem w procesie zapisywania, który mam zamiar ukończyć w weekend. Potem już tylko sukces ;)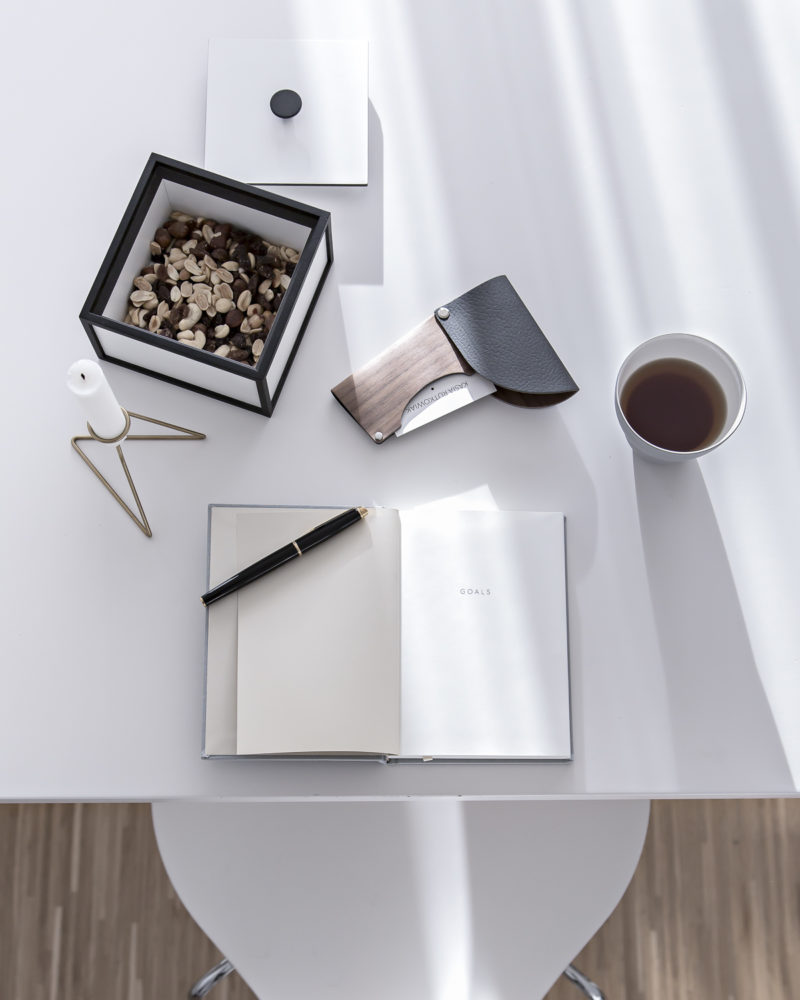 copyright Kasia Rutkowiak | My Full House | any unauthorised use prohibited
Ernst – Kay Bojesen Denmark (Fabryka Form), bedding/pościel – The Beach House Company, night table/stolik nocny – Montana, notebook/notes – Kartotek Copenhagen, box/pudełko – by Lassen, candle holder/świecznik – Moebe