Do you celebrate Halloween? To be honest – we never did, so the kids were quite disappointed. To make it up for them a bit, a couple of days ago, we painted some decorative small pumpkins. It took us only a while (plus drying time) and the yellow and green pumpkins changed completely. Prior to painting, I sprayed the stems with a silver spray paint.  We painted them with a chalk paint (Annie Sloan) and love the subtle matte effect. I think that I will use them as a table decoration for my girls' party in a few days. Next year we might try to paint a big pumpkin too.
What are your Halloween activities at home? We might copy some good new ideas for the sake of the small ones :)
Szybki dyniowy makeover
Obchodzicie Halloween? My szczerze mówiąc nigdy tego nie robiliśmy i dzieci były coraz bardziej zawiedzione. Aby trochę wynagrodzić im nasz opór przed nie do końca "naszym" świętem, parę dni temu zabraliśmy się za malowanie małych, dekoracyjnych dyń. Po paru chwilach zielono-pomarańczowe dynie zmieniły się nie do poznania. Przed malowaniem, spryskałam ogonki srebrną farbą w spray'u. Następnie pomalowałam je razem z dziewczynkami farbą kredową (Annie Sloan) i bardzo nam się podoba delikatny, matowy efekt. Patrząc na nie myślę sobie, że świetnie nadadzą się do dekoracji stołu za kilka dni, kiedy będę szykowała spotkanie z koleżankami. A za rok może pomalujemy większą dynię – bardzo nam się spodobał ten dyniowy makeover.
Jeśli Wy macie jakieś ciekawe sposoby na spędzanie Halloween – podzielcie się. Może się damy przekonać – dla dobra dzieci ;)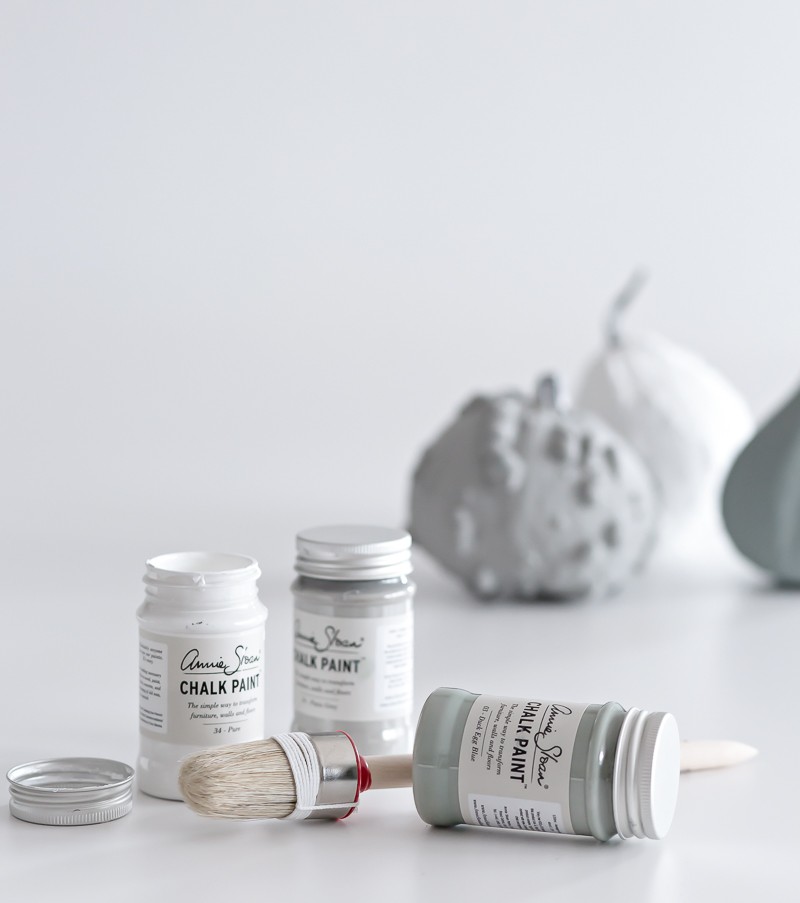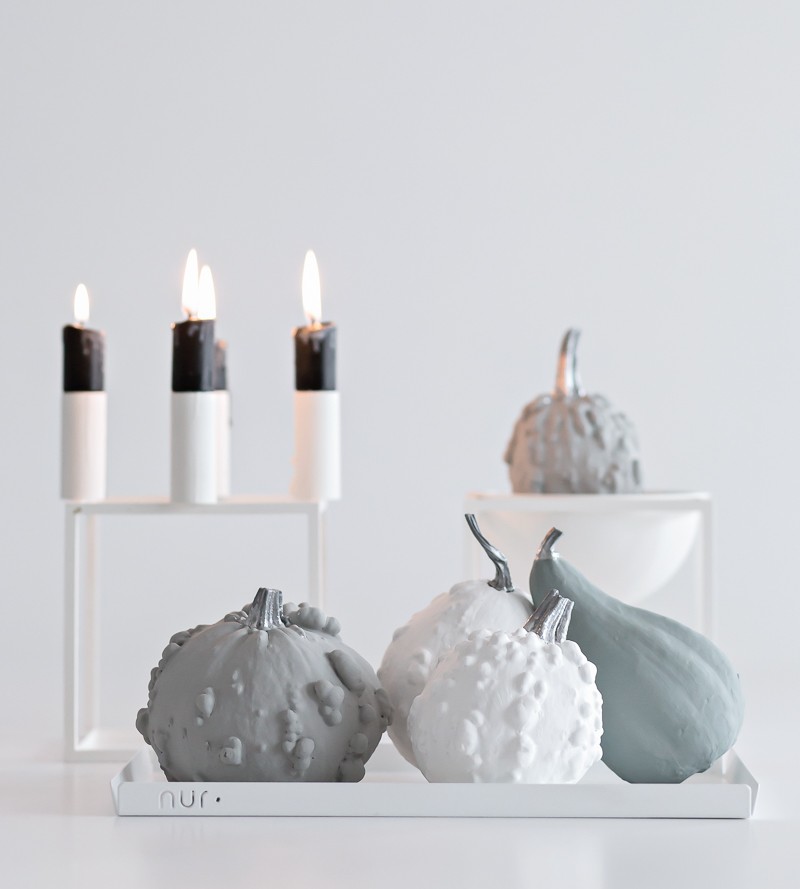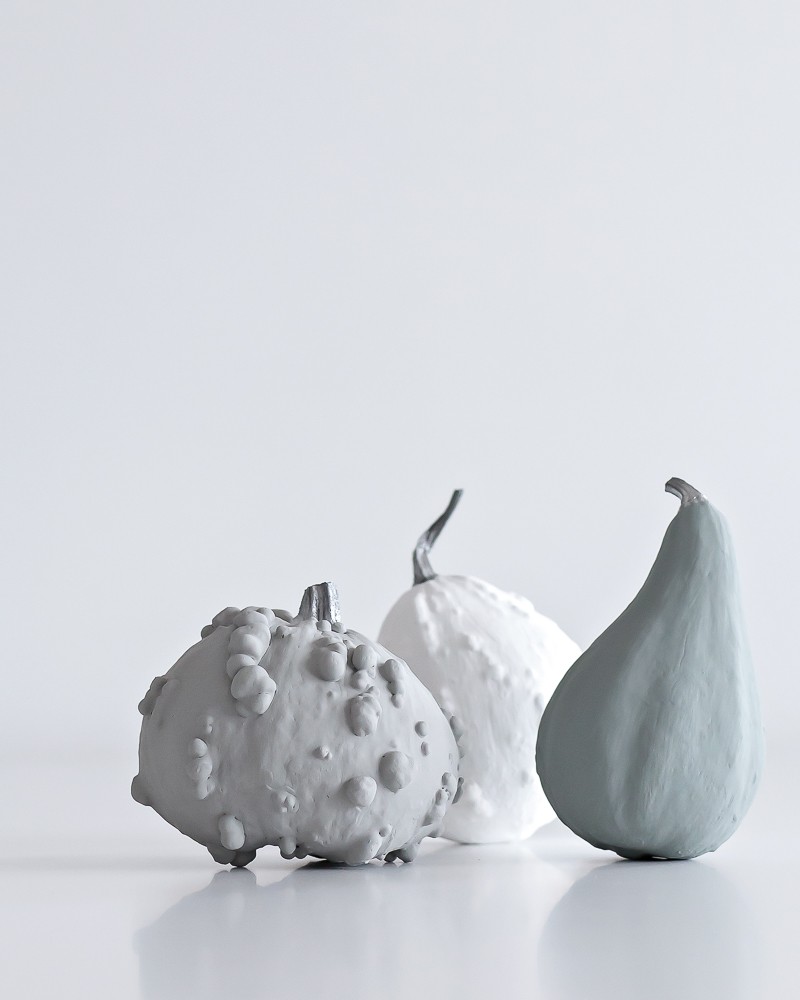 ? Kasia Rutkowiak / My Full House