If there was one thing that I'd love to change about my everyday ME, that would be getting better organized. I must admit that I am not best at making a plan that holds. Usually, the plan is fine, the problem is the other part – sticking to it. But with every passing year, season and month, I tell myself that I will get better. And to some extent – I really do!
Last year we spent Christmas away from home so there was not many "preparations" (which was both good and bad). This year, I promissed myself that I will try to prepare in good time. I am not sure if beginning of December counts as good, but I am trying.
A couple of days ago I did some holiday tablesetting styling to see what will work best for us and our guests in the coming weeks. Soon it will also be high time to decide how to set the table for Christmas Eve dinner. Time flies so fast that I tend to forget thet it's better to get all the small stuff ready NOW.
It's very rare that I use red (except nail polish and lipstick) but somehow the red color seems obvious when we think Christmas. So is green, usually associated with Christmas tree. Going this direction I created two different looks for the holiday table setting. To be quite honest I am not sure which one I like best.
In both cases I went for the snow white base of a linen tablecloth and Legio Nova porcelain and complemented it with other products from Eva Solo and Eva Trio collection. I like both looks. The white-grey and red feels more elegant and therefore might be better for the evening. The white-green (and orange :)) is more casual and would be perfect for Christmas brunch or a cosy holiday meeting with friends. Which of these 2 do you like more? Or maybe I should mix them? It has actually crossed my mind. That is also one great thing about collections that can be combined, even if they come from different lines and seasons.
So which one is it – red or green?
Czerwony czy zielony? Świąteczne nakrycie stołu
Gdybym mogła zmienić w sobie jedną cechę najprawdopodobniej chciałabym być lepiej zorganizowana. Niestety miewam trudności ze stosowaniem się do wcześniej opracowanego planu. Na szczęście, wraz z upływającym czasem udaje mi się trochę zapanować nad wrodzonym roztrzepaniem. Powtarzam sobie, że będzie coraz lepiej i do pewnego stopnia – udaje się.
Zeszłoroczne święta spędziliśmy poza domem, więc ominęła nas duża część przygotowań (co miało dobre i złe strony). W tym roku obiecałam sobie przygotować się z wyprzedzeniem. Nie wiem czy początek grudnia liczy się jako "wczesne przygotowanie", ale jak widzicie sami – staram się!
Parę dni temu główkowałam nad świątecznym nakryciem stołu. Przed nami nie tylko Wigilia, ale i kilka innych spotkań i jeśli coś trzeba dokupić to lepiej to zrobić TERAZ.
Bardzo rzadko używam czerwonego koloru (z wyjątkiem pomadki i lakieru) ale czerwień jest jednym z bardziej popularnych kolorów świąt. Podobnie jest z zielenią, która przywodzi na myśl choinkę. Idąc tym tropem postanowiłam przygotować dwa nakrycia. Jeśłi mam być szczera sama nie wiem, które bardziej mi się podoba.
W jednym i drugim przypadku zdecydowałam się na białą bazę w postaci lnianego obrusa i śnieżnobiałej porcelany Legio Nova, którą uzupełniłam o inne produkty Eva Solo i Eva Trio. Podobają mi się obie wersje. Ta z czerwienią jest bardziej elegancka, wieczorowa, podczas gdy zielona nadaje się na świąteczne śniadanie lub świąteczne spotkanie ze przyjaciółmi. A która wersja Wam się podoba bardziej? Może powinnam je jeszcze wymieszać? Przeszło mi to przez myśl, nie powiem. Właśnie za to lubię niektóre marki – za spójność  i możliwość łączenia różnych kolekcji.
To jak? Czerwone czy zielone?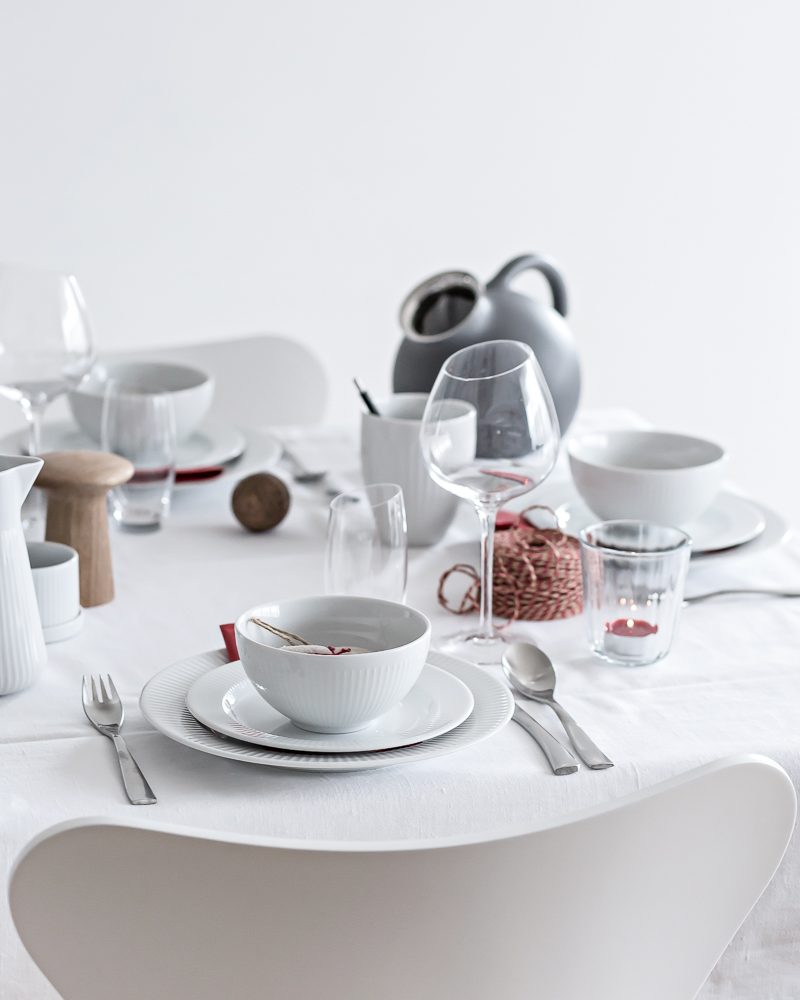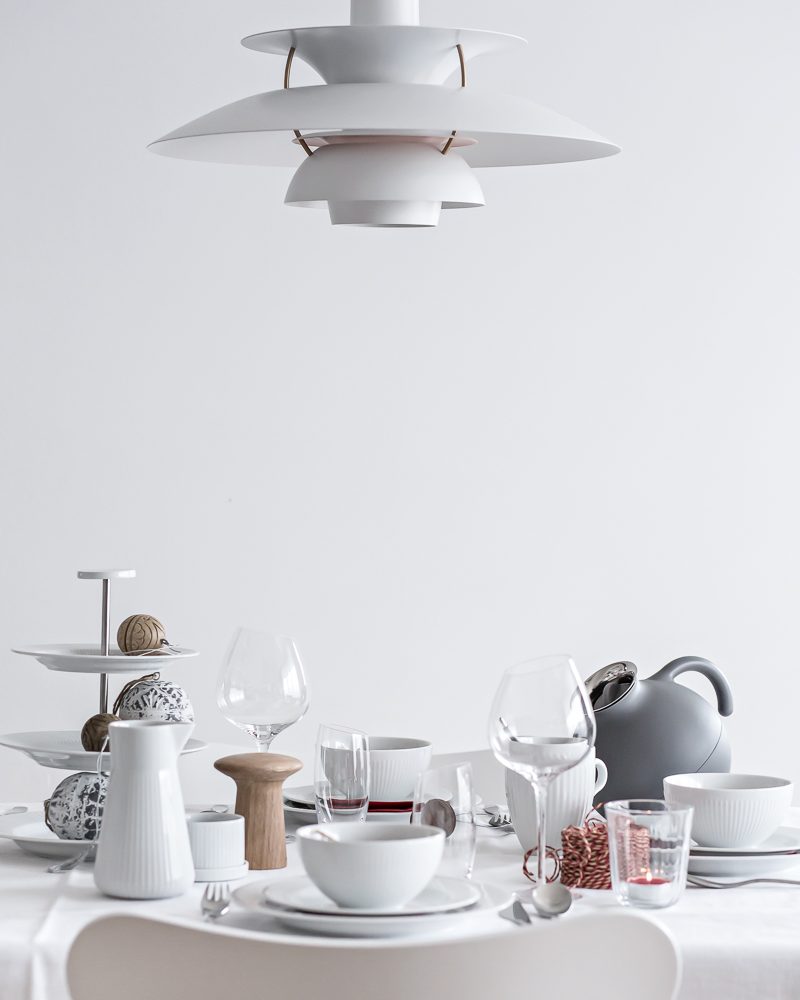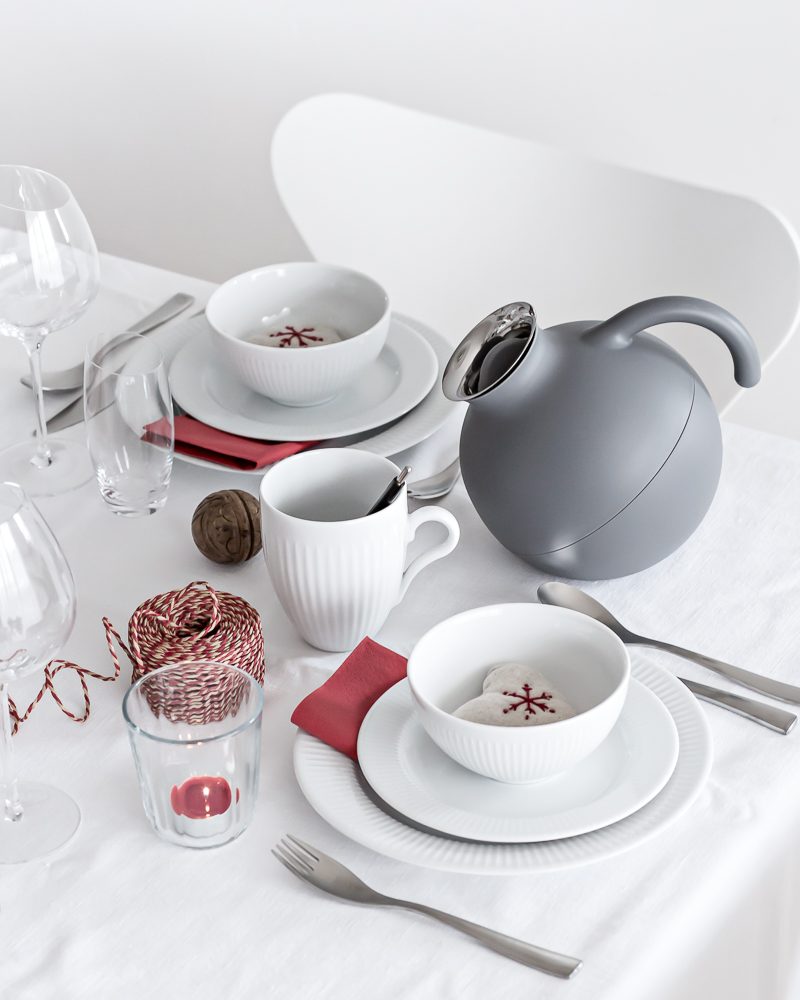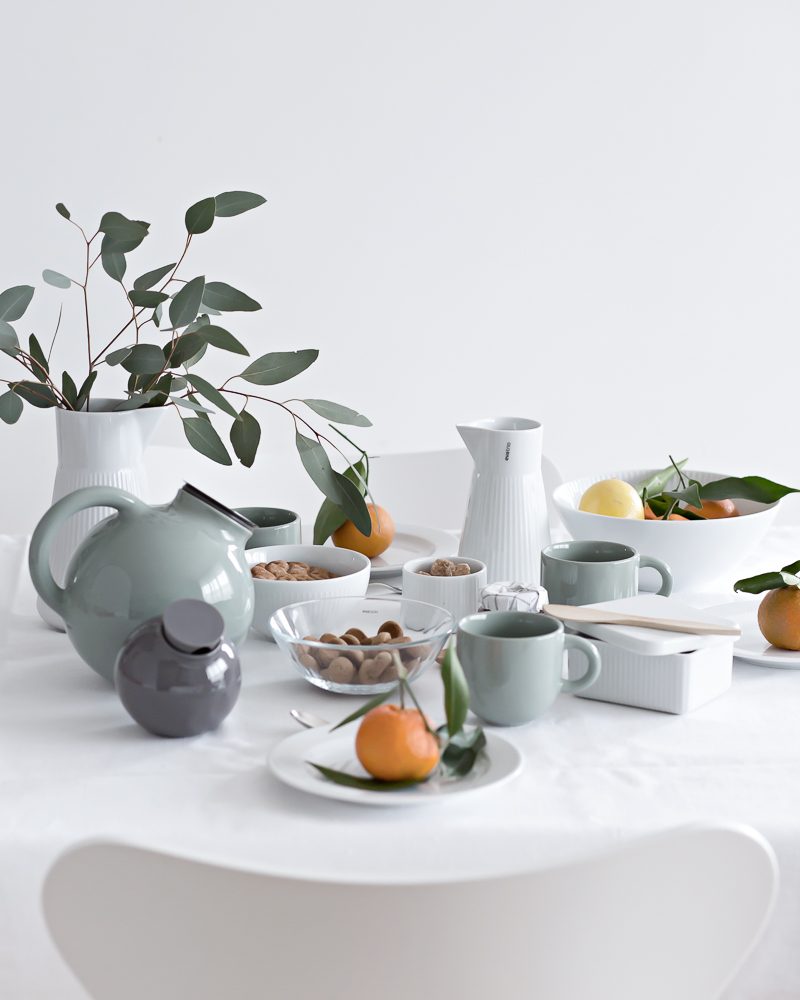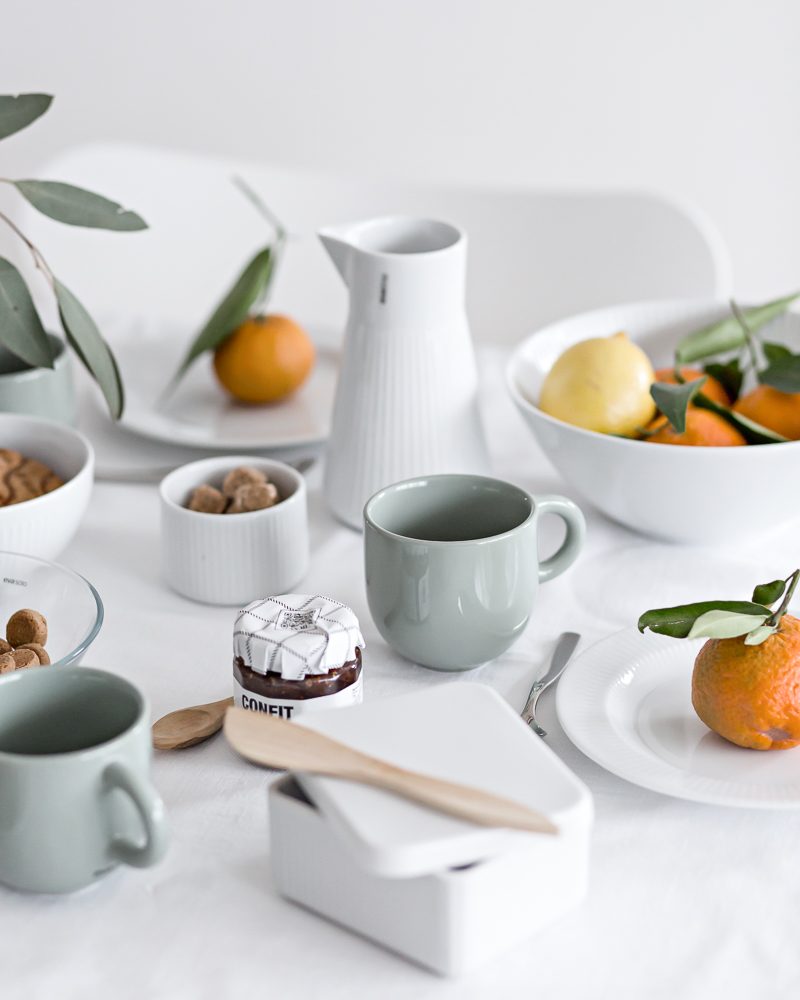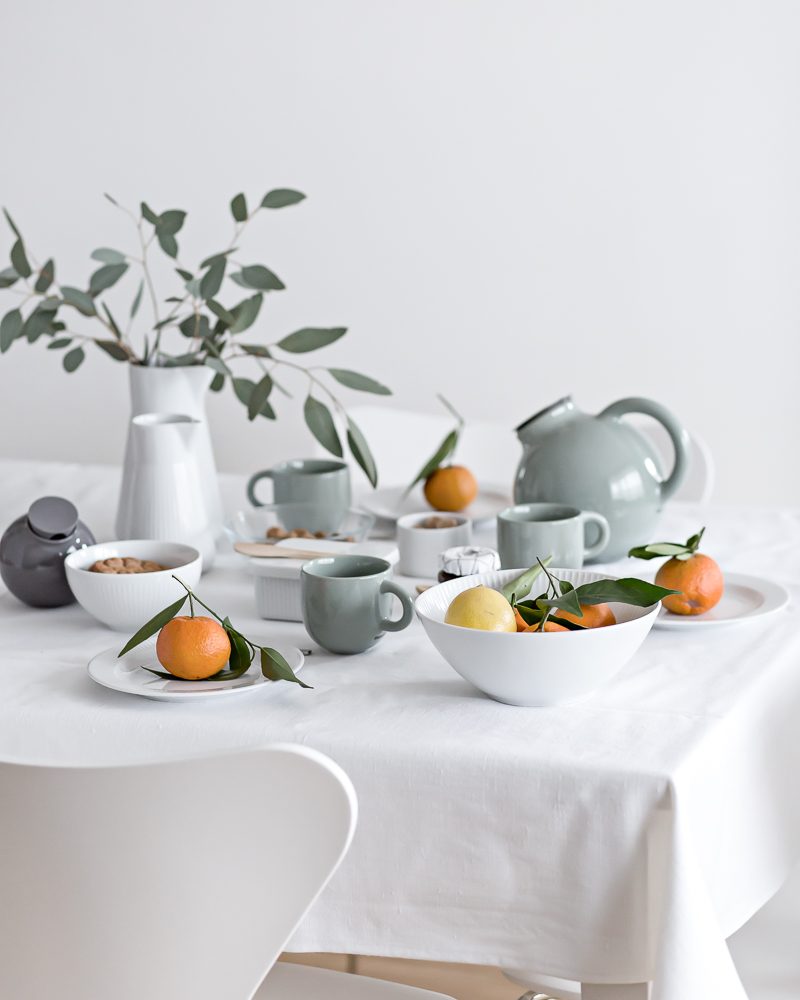 ? Kasia Rutkowiak / My Full House
Porcelain / porcelana – Eva Solo