We haven't been too lucky with summer weather so far. I am not complaining as I am working these days anyway, but I know that many of you long for some warmth. When I am done with everyday tasks, I dream of holidays. Wouldn't mind some palm treas, beach, salty water and a good drink. It's been ages since I last tried anything close to this. But while there are no chances for a holiday at the moment, I choose some gin and tonic and home made salted almonds with a hint of rosemary. I have recently become addicted to this tasty snack and I cannot get enough. Making these is super easy so I encourage you to try. No matter the weather :)
Letni przysmak – solone migdały z rozmarynem
Ostatnio pogoda nas nie rozpieszcza. Nie narzekam, bo pracuję i nie mam specjalnych widoków na urlop, ale wiem, że wielu z Was marzy o słońcu. Kiedy już uporam się z codziennymi zadaniami myślę o tym, jak fajnie byłoby udać się na jakieś egzotyczne wakacje. Palmy, plaża, słona woda, dobry drink – już prawie nie pamiętam jak to jest. Marząc o wakacjach robię sobie gin z tonikiem i podjadam solone migdały z rozmarynem. Ostatnio się od nich uzależniłam i co chwilę robię nową porcję. Skusicie się?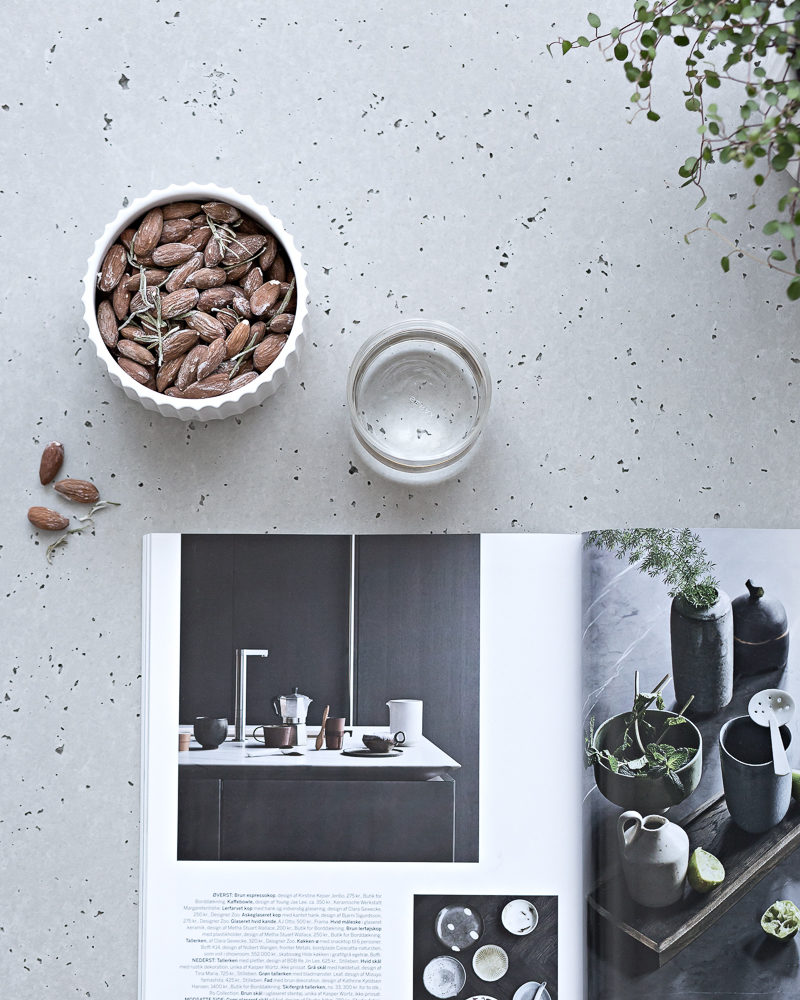 Ingredients / składniki:
400 g almonds / 400 g migdałów
75 g salt / 75 g soli
fresh rosemary / świeży rozmaryn
Method / sposób przygotowania:
Pour 400 ml water in a medium pot, add salt and heat up stirring untill the water boils and all salt dissolves. Remove from heat. Add almonds and rosemary (I usually add 4-5 sprigs of rosemary, divided into smaller pieces). Sat aside for 15-30 min.
Preheat the oven to 140C, fan assisted. Cover baking tray with parchment paper. Strain the almonds and rosemary and put on the baking tray. Roast for 15-25 min (depending on how crunchy you like your almonds), stirring occasionally. Remove from the oven and cool down. Enjoy with a glass of prosecco or gin and tonic or whatever else you like.
Do średniego garnka wlej 400ml wody i wsyp sól. Podgrzej mieszając aż do momentu gdy sól się rozpuści, a woda zagotuje. Zdejmij garnek z ognia, wsyp migdały i rozmaryn (ja zużywam zwykle 4-5 gałązek podzielonych na mniejsze części). Odstaw na 15-30 min.
Piec nagrzej do temp. 140 st z termoobiegiem. Wyłóż dużą blachę papierem do pieczenia. Odcedź migdały i rozmaryn i umieść na blasze. Praż 15-25 min (w zależności od tego jak bardzo chrupiące migdały lubisz) mieszając od czasu do czasu. Ostudź i serwuj do kieliszka prosecco, ginu z tonikiem lub tego na co masz ochotę.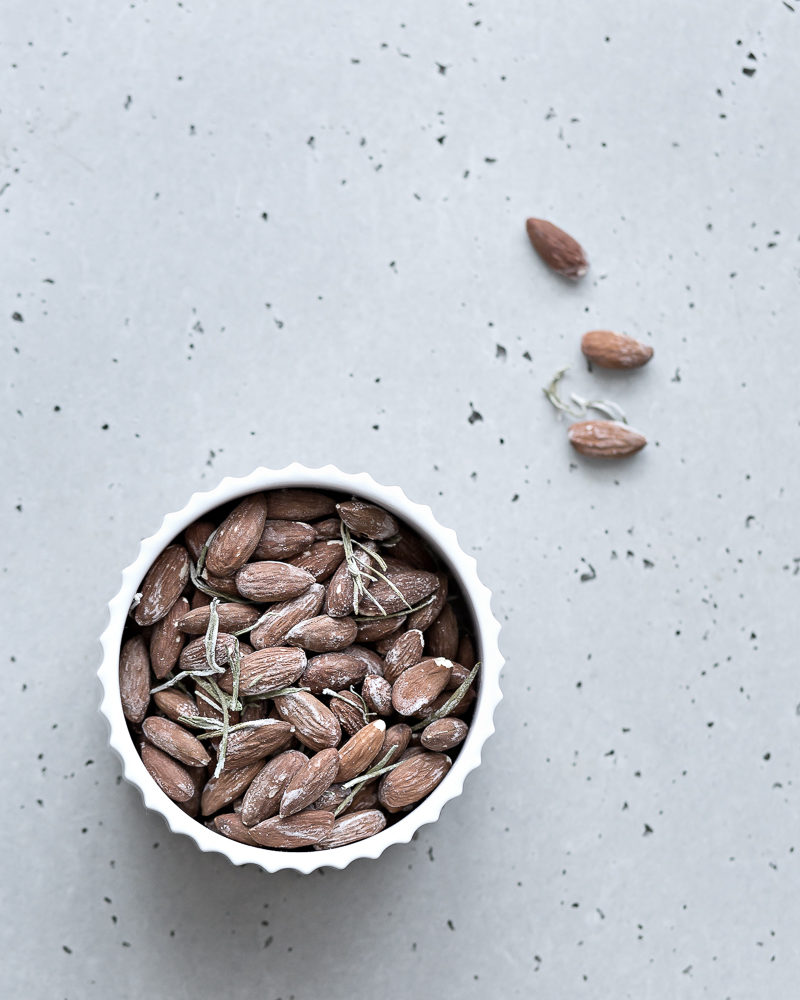 ? Kasia Rutkowiak / My Full House