I must admit that I am a lazy cook this year. I don't really cook much, I even say yes to an oatmeal dinner when kids ask me for it. I mean – less is more, right? lol Last weekend however, I decided it was time for at least SOME activity in the kitchen, hence I decided to make some fresh granola. There was so much oats and rye flakes that once again I went for two batches, just like in this basis recipe whic you will find here. For one batch I used mashed banana as an extra sweetener as well as some cocoa powder, and added cranberries for a sour twist. The other one was mostly the basis recipe, with candied papaya in stead of coconut flakes.
Kolejna granola
Oj leniwa kucharka ze mnie w tym roku! Nie chce mi się specjalnie gotować, ot co. Przyznam się nawet do tego, że już kilka razy była owsianka na kolację (ku uciesze dzieci). Jak to mówią? Mniej znaczy więcej? Hehe…  Jednak w weekend zdecydowałam, że już dość tego lenistwa i postanowiłam zrobić nową porcję granoli. Miałam tyle płatków, że znów zdecydowałam się zrobić dwie wersje – przepis podstawowy znajdziecie w tym poście. Do jednej porcji wgniotłam banana jako dodatkowy "słodzik", dodałam kakao a na koniec dosypałam nieco żurawiny, aby był też kwaskowaty akcent. Druga porcja to w zasadzie podstawowy przepis, z ta różnicą, że zamiast płatków kokosowych dodałam (już po uprażeniu) kandyzowaną papaję.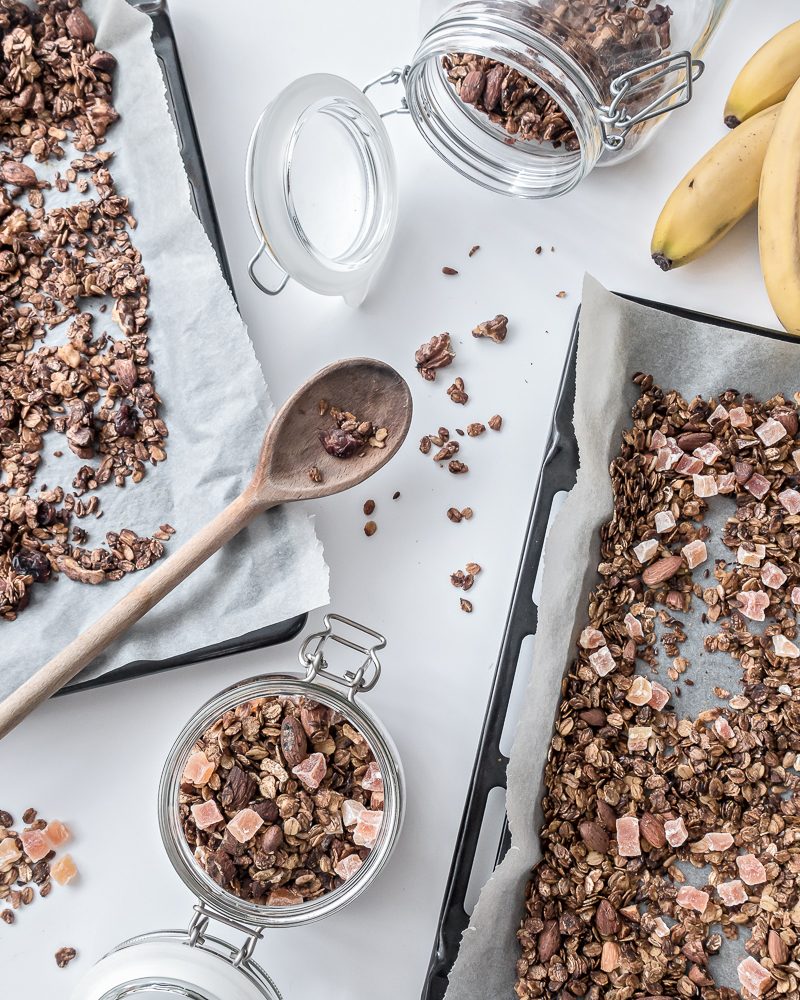 The kids tend to get milk for breakfast before school and mom's home made granola is their favorite. We (grown ups) love it too and it's impossible to make too much of it. And when I get a sudden desire for something crunchy, I often get a small bowl of my granola and eat it in stead of cookies or chips. I don't know how much better it is for my body fat, but it's definately better for my conscience :)
Have a lovely new week dear all!
Dzieci w tygodnu jadają mleczne śniadania i mamina granola to ich ulubiony dodatek. My (dorośli) też ją bardzo lubimy, co sprawia, że niemożliwe jest zrobienie za dużej porcji :) A kiedy (zwykle wieczorem) nachodzi mnie ochota na coś słodkiego, nasypuję sobie miseczkę i zjadam na sucho zamiast ciastek czy chipsów. Nie wiem na ile jest to lepsze dla moich "boczków", ale z pewnością wpływa dobrze na czystość sumienia.
Dobrego tygodnia, kochani!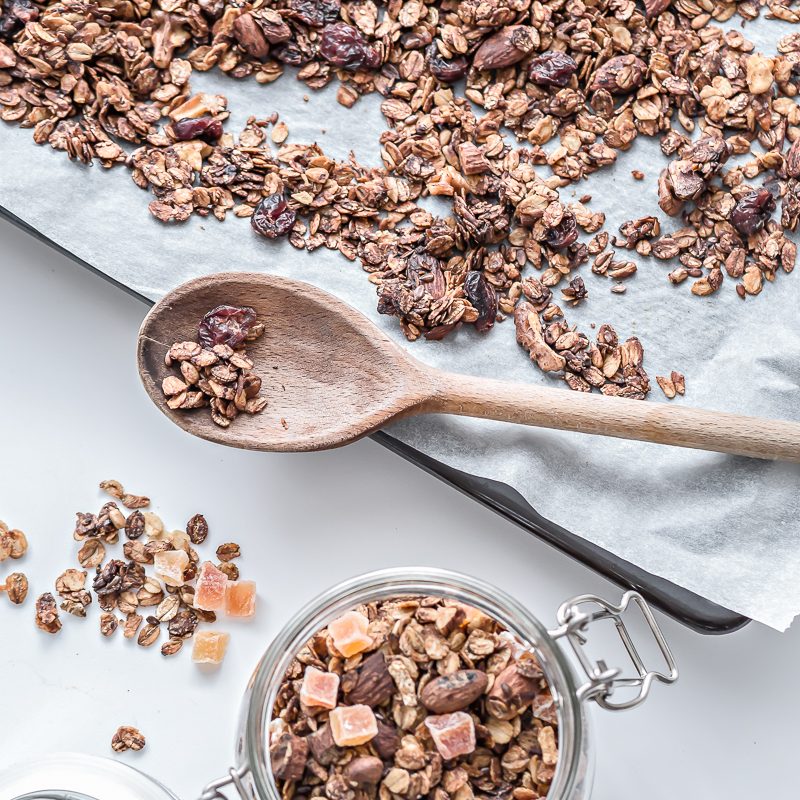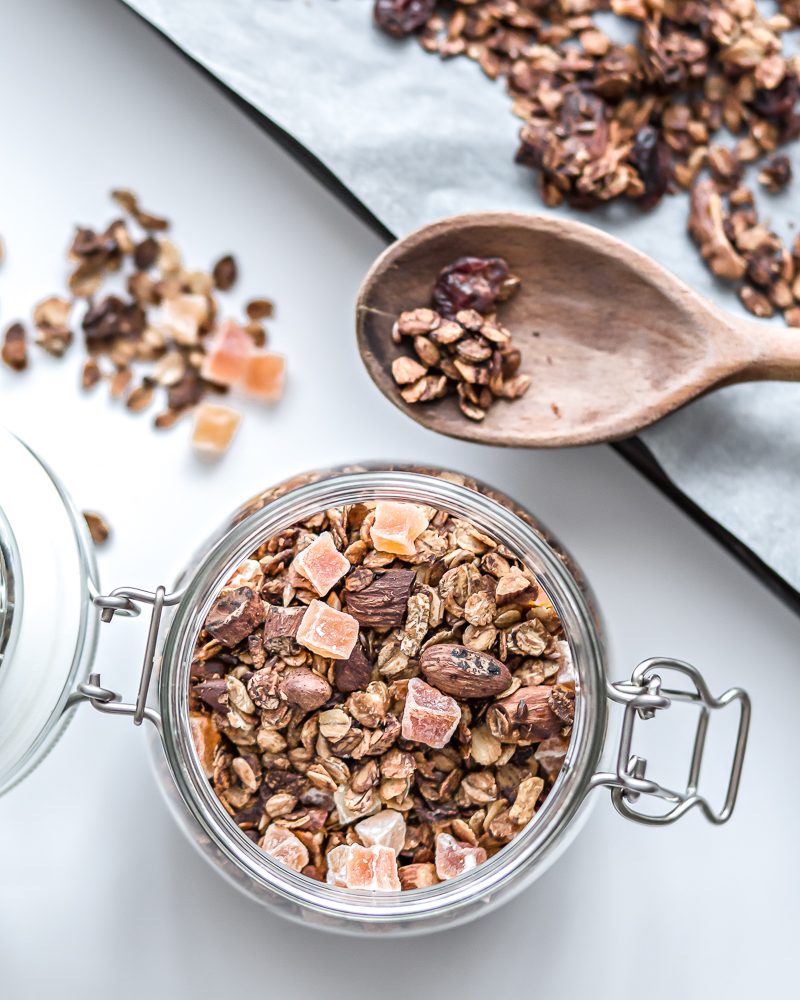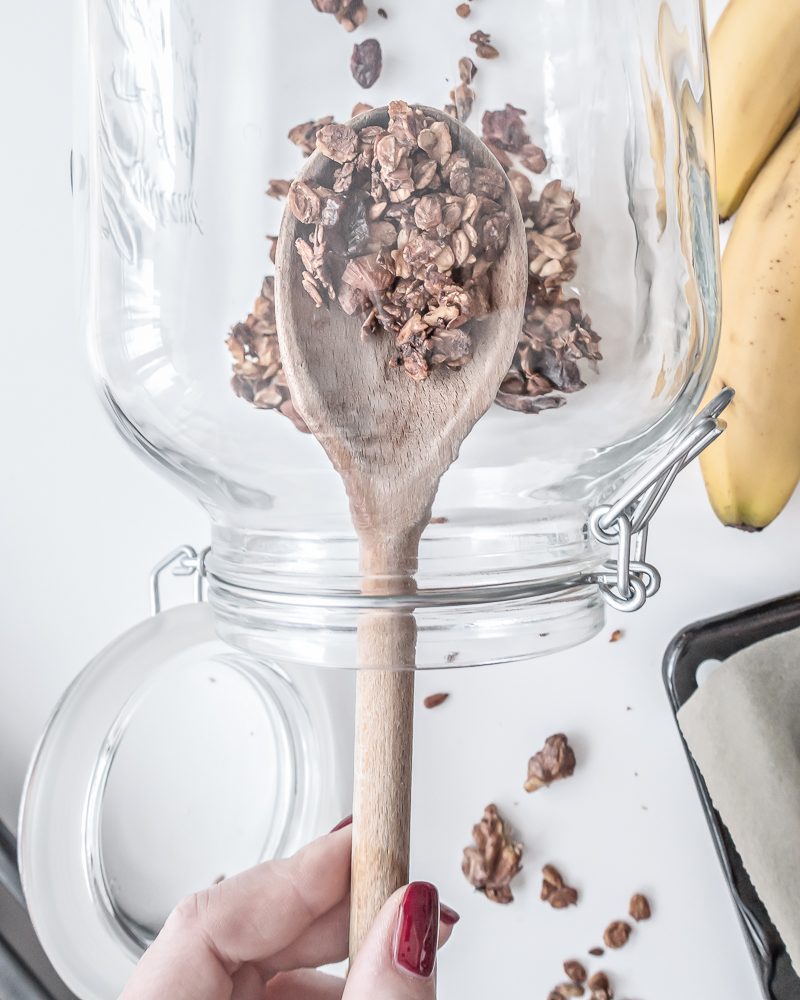 ? Kasia Rutkowiak / My Full House