When I think of sunflowers, I instantly think of my first eau de toilette – Sunflowers by Elisabeth Arden. I bought it on the ferry from Denmark to Poland after my first trip to Scandinavia in the '90s and loved it deeply. Back then you could actually buy tax-free so I felt double lucky. I remember the feeling and the scent so clearly! That's why, the thought of sunflowers always makes me smile.
Some days ago I received these lovely yellow beauties from my sister. It was incredible to see how they changed the room instantly! The white walls made the colour pop even more. I love how it strikes, don't you? Once again, the most simple solutions to decorate the house are the most simple ones. I am wishing you a wonderful, happy day, dear all!
Słoneczniki
Kiedy słyszę słowo "słoneczniki", myślę o mojej pierwszej "dorosłej" wodzie toaletowej "Sunflowers" Elisabeth Arden. Kupiłam ją na promie z Danii do Polski, po moich pierwszych wakacjach w Skandynawii. Były lata '90, wiec na promach można było kupować tax free. Z tego też powodu moja radość była podwójna! Dokładnie pamiętam, jak się wtedy czułam i jak pachniała ta woda! Ze względu na te wspomnienia, hasło "słoneczniki" już zawsze powodować będzie uśmiech na mojej twarzy, mimo, że kwiaty te bywają u mnie dość rzadko.
Kilka dni temu dostałam trzy słoneczniki od mojej siostry. Niewiarygodne, jak odmieniły otoczenie swoim pojawieniem się! Biel ścian spowodowała, że kolor wydał się jeszcze bardziej intensywny. Po raz kolejny okazało się, że aby udekorować domową przestrzeń wystarczy się czasem uciec do najprostszych zabiegów. Życzę Wam radosnego dnia, kochani!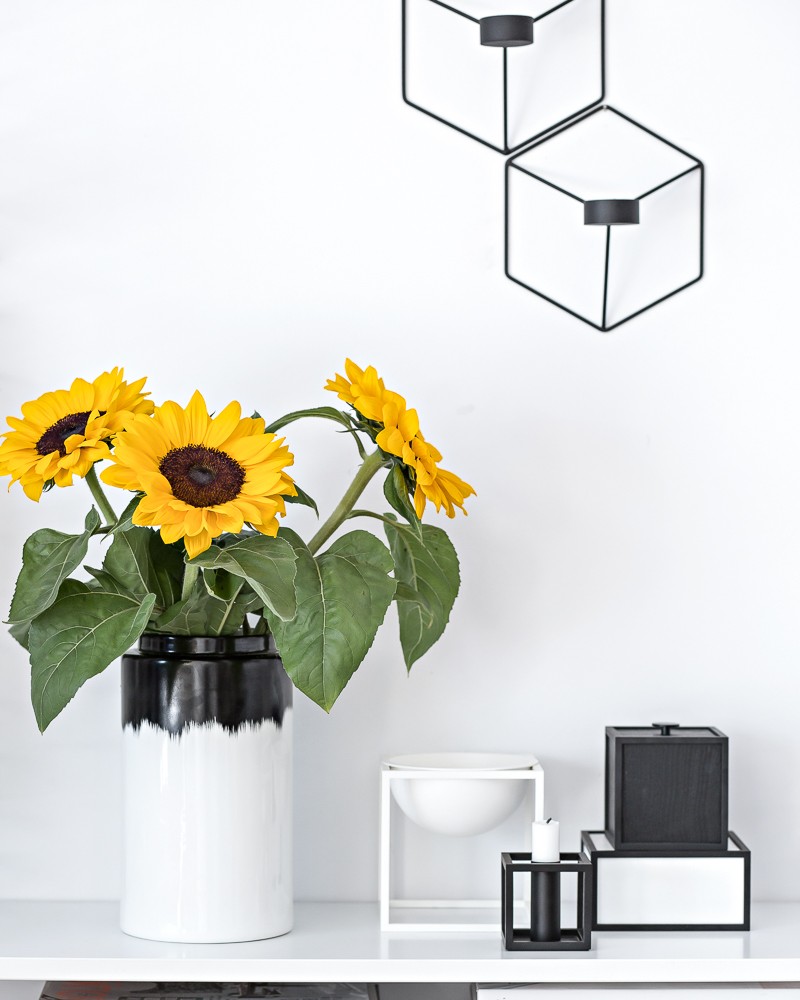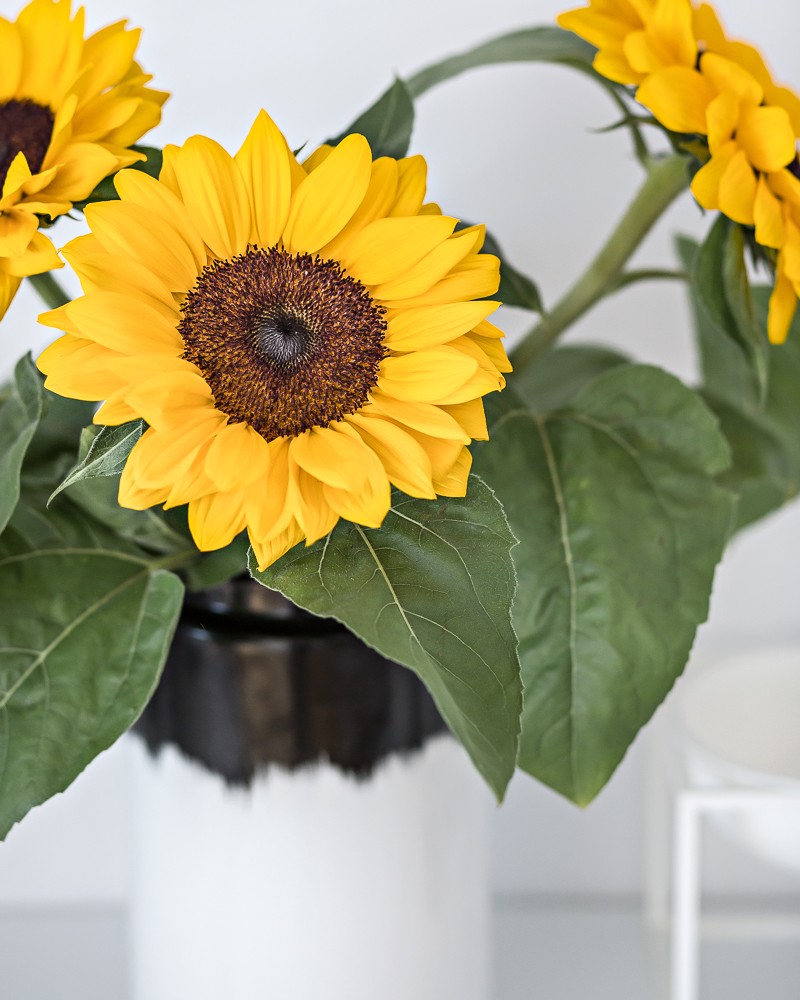 ? Kasia Rutkowiak / My Full House