I am always very excited to see design icons "reinvented". This was also the case of the iconic Ant? Chair designed by Arne Jacobsen back in 1952. This year, Fritz Hansen decided to make the Ant it's Choice and put it in a new light. The limited edition of this beautiful, versatile and multipurpose chair will be available in selected stores from now until September 2017. The 2016 Choice's Ant is made of grey-stained oak veneer set on bronze legs and looks absolutely stunning.
And here are some facts from Fritz Hansen on what you need to know about one of Danish design's biggest icons:
The Ant chair was the first in Arne Jacobsen?s line of successful stacking chairs. The Series 7TM (

you can read about Series 7 in this post

) followed in 1955, The Grand PrixTM in 1957 and The LilyTM in 1970.
The Ant chair was one of the first chairs to be manufactured out of a single piece of moulded plywood ? a revolutionary manufacturing technique at the time.
The Ant chair continues to be manufactured by steam-bending nine layers of veneer – the original technique from 1952.
The name of the chair originates from its characteristic narrow waist.
The Ant chair was originally designed for the canteen of the Danish pharmaceutical company, Novo Nordisk.
The Ant chair was originally designed with three legs. Today, it is available in both three- and four-legged versions.
At first, Fritz Hansen was not convinced of the chair?s potential, and the design was only put into production when Arne Jacobsen guaranteed to himself purchase any chairs that were not sold.
Today, the Ant chair is considered a Danish design icon and is one of Fritz Hansen?s best-selling designs.
I absolutely love the new Choice Ant? and I am sure that all the owners of this extraordinary chair will be more than pleased with it's look, feel and comfort. Can you sense some envy? Well, I cannot help it!
Najpiękniejsza mrówka
Nowe odsłony znanych projektów śledzę zawsze z dużym zainteresowaniem. Nie inaczej było, kiedy dowiedziałam się o najnowszej odsłonie krzesła Ant? (mrówka), które powołane zostało do życia przez Arne Jacobsena, w 1952 roku. Teraz, 64 lata po debiucie, marka Fritz Hansen, postanowiła wypuścić na rynek limitowaną edycję tego pięknego klasyka w kolorze szarego dębu na brązowych nogach. Krzesła tej pięknej limitowanej edycji Choice dostępne będą w wybranych sklepach do września przyszłego roku.
A oto kilka ciekawostek o "Mrówce" od marki Fritz Hansen:
Krzesło Ant było pierwszym projektem krzeseł, które można nakładać jedno na drugie, jakie wyszły spod skrzydeł Arne Jacobsena.Po nim, w 1955 roku pojawiło się krzesło Serii 7 (więcej o "siódemkach" przeczytacie w tym poście), a także krzesła Grand Prix (1957) oraz  Lily (1970).
Ant było jednym z pierwszych krzeseł jakie powstały z jednego kawałka modelowanej sklejki – w owym czasie była to bardzo nowoczesna technika.
"Mrówka" wciąż powstaje według oryginalnej techniki z 1952 roku, polegającej na parowym modelowaniu dziewięciu warstw sklejki.
Nazwa krzesła wywodzi się od kształtu oparcia nawiązującego do kształtu owada.
Krzesło Ant zostało zaprojektowane do stołówki duńskiej firmy farmaceutycznej, Novo Nordisk.
Pierwotna wersja krzesła Ant miała trzy nogi. Obecnie krzesło to można kupić na 3- i 4-nożnym stelażu.
Początkowo firma Fritz Hansen nie była przekonana co do potencjału tego krzesła, więc jego produkcja rozpoczęła się dopiero kiedy Arne Jacobsen osobiście zagwarantował, że sam wykupi wszystkie niesprzedane egzemplarze w wypadku fiaska.
Dziś krzesło the Ant uważane jest za jedną z absolutnych ikon duńskiego wzornictwa i jest jednym z najlepiej sprzedawanych krzeseł w ofercie Fritz Hansen.
Nowa odsłona Choice Ant niezmiernie mi się podoba i jestem przekonana, że wszyscy użytkownicy tej limitowanej wersji będą zachwyceni wyglądem i komfortem. Wyczuwacie delikatną nutkę zazdrości? Cóż, nic na to nie poradzę :)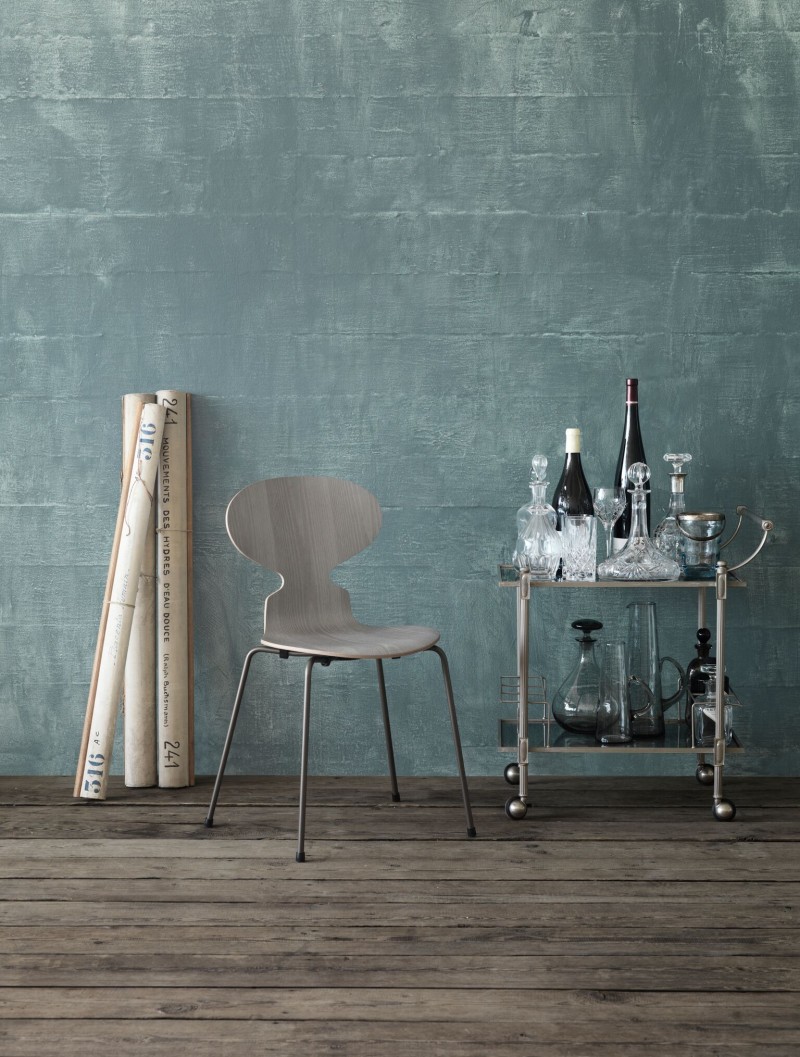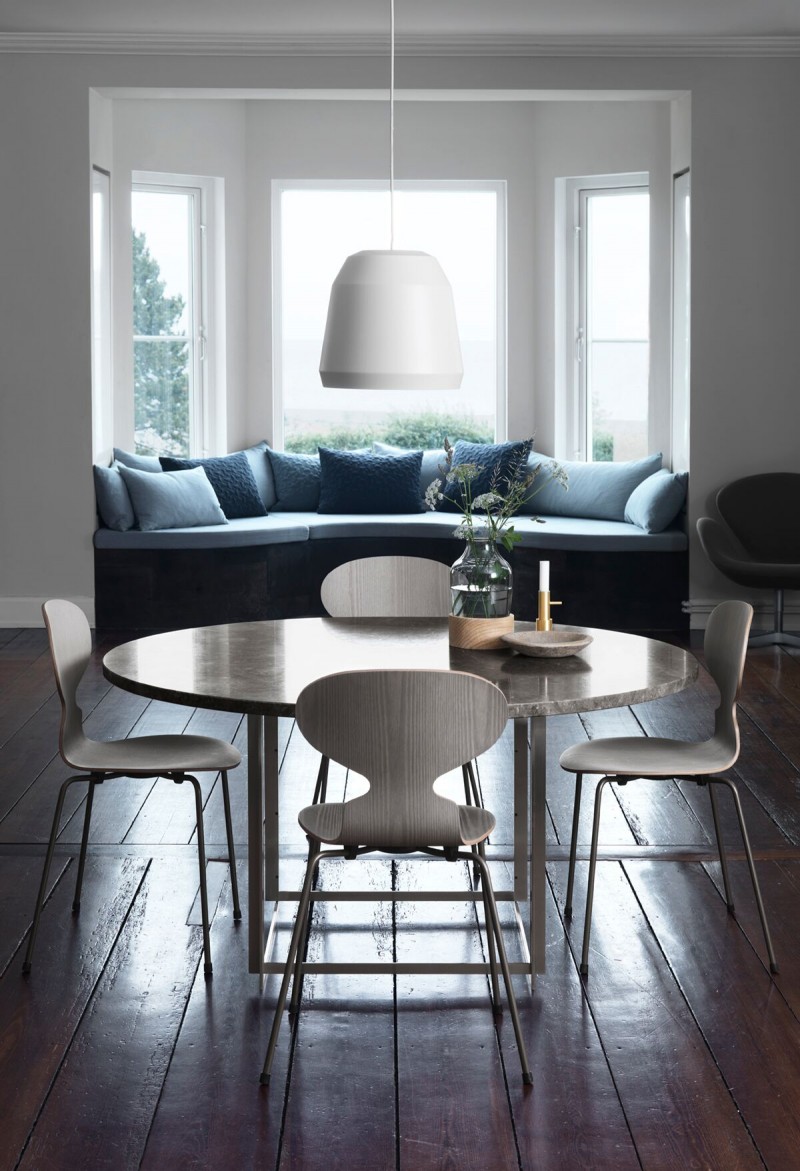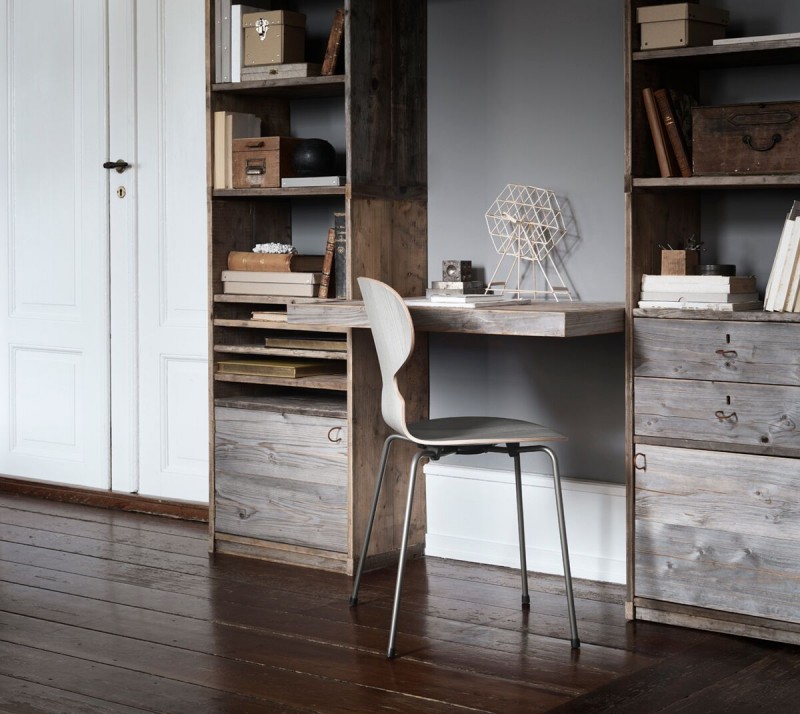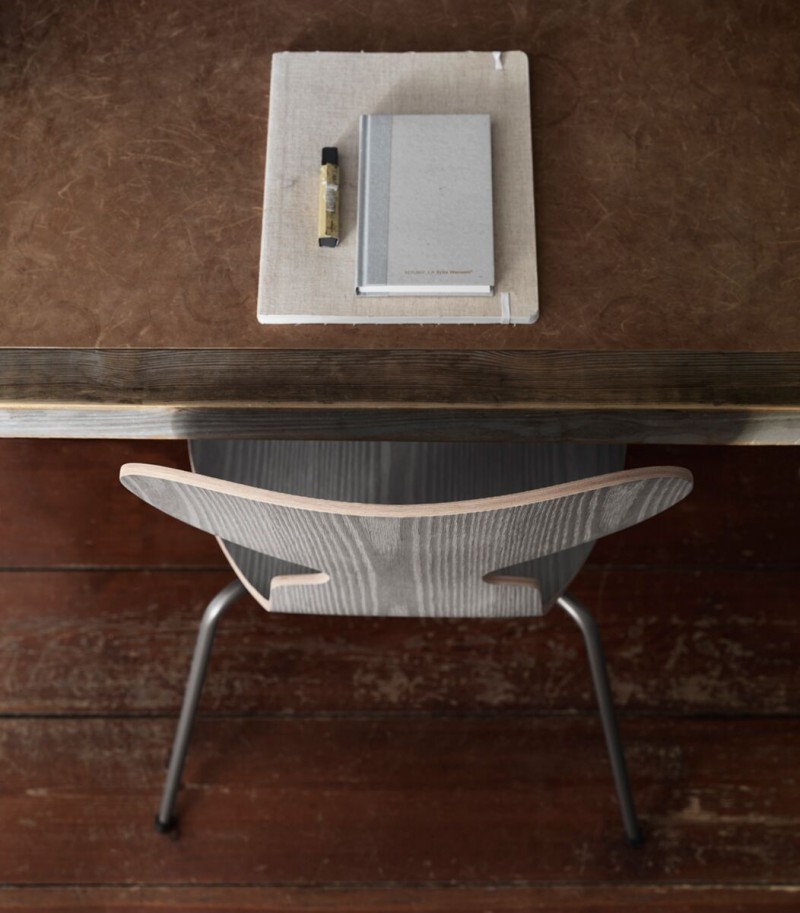 all images courtesy of Fritz Hansen