When I was looking at the pictures from this lovely light Swedish apartment, the first thing that caught my eye was this perfectly looking desk with my dream chair . Awwww… The rest of the space is just as nice, with newly renovated floor and plenty of white and light. I very often hear that white Scandinavian interiors are too cold and lacking life, I wrote about it not that long ago in this post. I think that this Swedish apartment proves that white can be inviting. If only it was double the size (it is only 59 sq m), we could move in instantly :)
What do you think?
Have a lovely Saturday!
Jasne, przytulne szwedzkie mieszkanie
Pierwszą rzeczą, którą zauważyłam przeglądając zdjęcia tego jasnego, szwedzkiego mieszkania było biurko i moje wymarzone krzesło to jednak nie jedyna fajna rzecz w tym wnętrzu. Całe mieszkanie jest niezmiernie przytulne, mimo wszechobecnej bieli, udowadniając po raz kolejny, że biel nie musi być zimna i odpychająca. Często spotykam się z takim zarzutem, o czym niedawno pisałam w tym poście. Bardzo podoba mi się też odrestaurowana podłoga. Gdyby tylko mieszkanie było dwa razy większe (ma zaledwie 59m2), moglibyśmy sie bez wahania wprowadzać ;) Co myślicie?
Miłej soboty!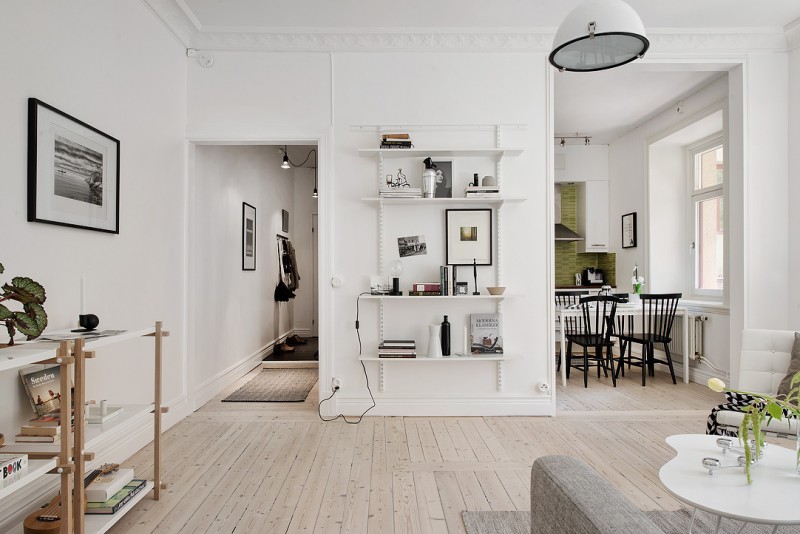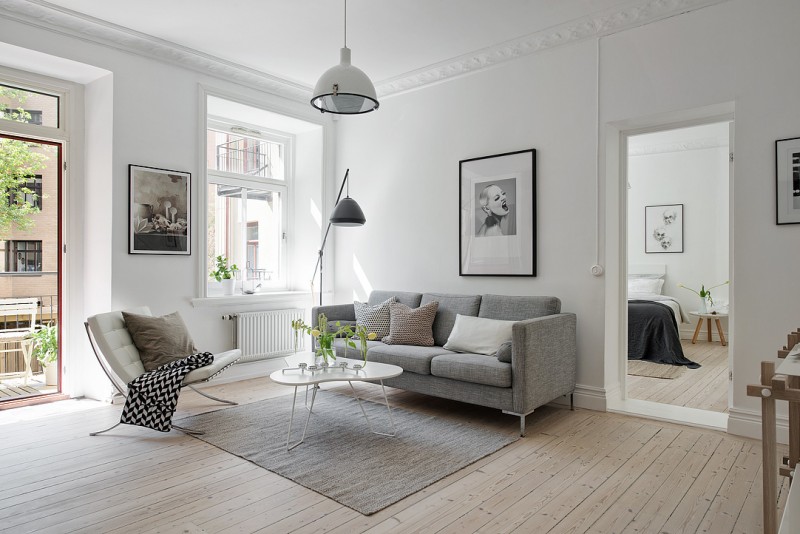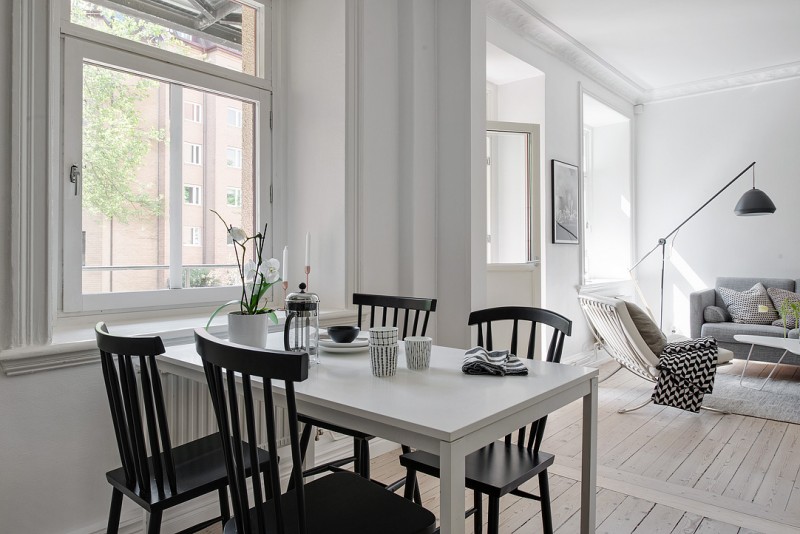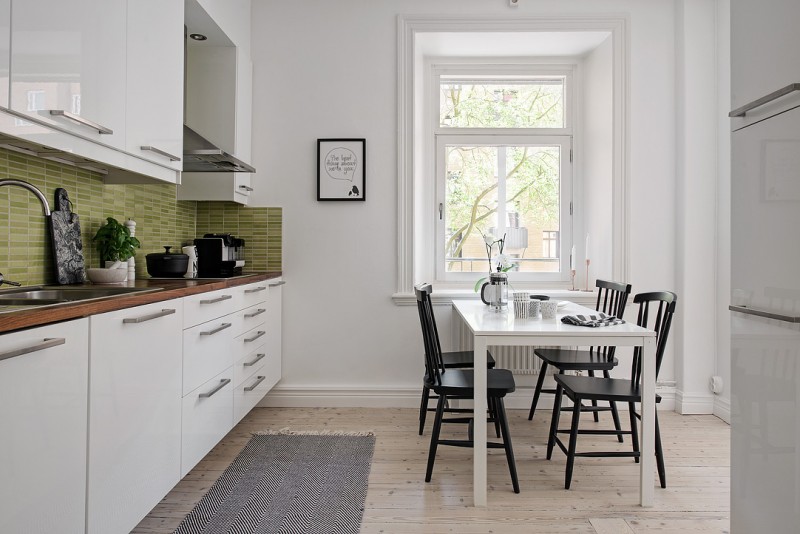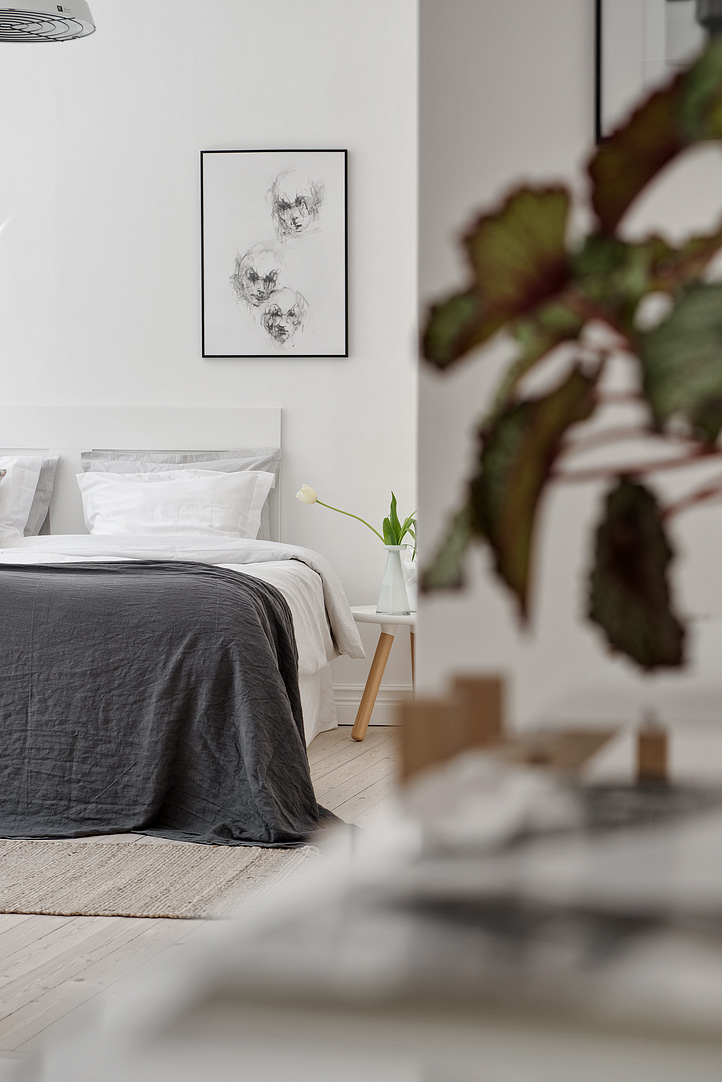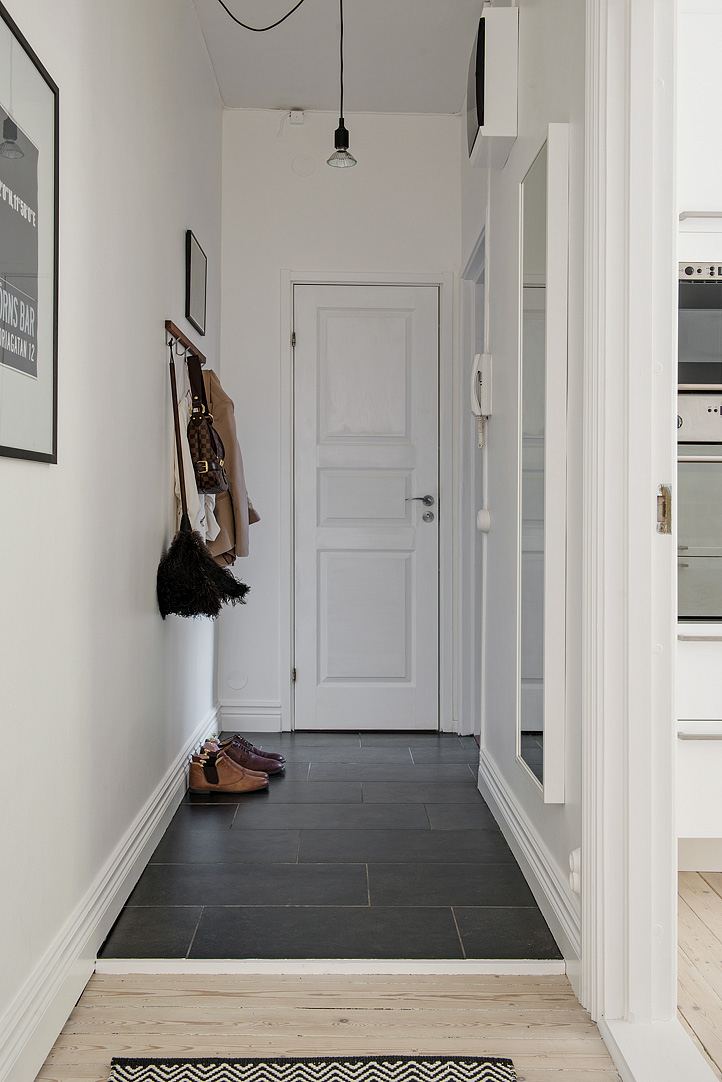 all images courtesy of Alvhem