Many of us put a lot of effort into decorating our homes for Christmas. We invest plenty of time and money in all sorts of decorations, trying to find out how to make that perfect space for our families, so that we all can enjoy holidays to the fullest. Today I have a super easy trick, that I sincerely recommend that you try. Simply swap some of your wall decor with beautiful seasonal Christmas posters.
One of my all times' favourite bands – ViSSEVASSE, has recently launched posters with new Christmas motifs. Coming in regular sizes of 15×21, 30×40 and 50×70 cm, they fit standard frames, making decoration for holidays a dream. I mean, if you have 5 spare minutes, that is.
I love the muted colours and traditional details, used by Dorthe, ViSSEVASSE's founder. I would recognise her works anytime, anywhere. They always get me in a happy mood. It is no different with these dreamy, funny and gentle scenes from Dorthe's colourful universe.
Dekorujemy dom na święta z ViSSEVASSE
W tych dniach, wszyscy dekorujemy domy na święta. Poświęcamy dużo czasu, a nierzadko też pieniędzy, na stworzenie tego idealnego świątecznego klimatu, którym potem możemy się cieszyć wraz z bliskimi. Dziś mam dla Was super prosty, a efektowny sposób na szybką metamorfozę wnętrz na święta. Wystarczy, że wymienicie obecne plakaty na takie z bożonarodzeniowymi motywami.
Jedna z moich ulubionych duńskich marek – ViSSEVASSE, wypuściła właśnie nowe świąteczne plakaty. Ponieważ występują w rozmiarach 15×21, 30×40 and 50×70 cm, z łatwością można je dopasować do standardowych ram. Taka zmiana dekoracji daje natychmiastowy efekt, a zabiera nie więcej niż parę minut.
Uwielbiam charakterystyczną kreskę Dorthe, założycielki kopenhaskiego studia. Rozpoznałabym ją zawsze i wszędzie. Widok plakatów ViSSEVASSE za każdym razem wprawia mnie w dobry nastrój. Z kolekcją świąteczną jest nie inaczej.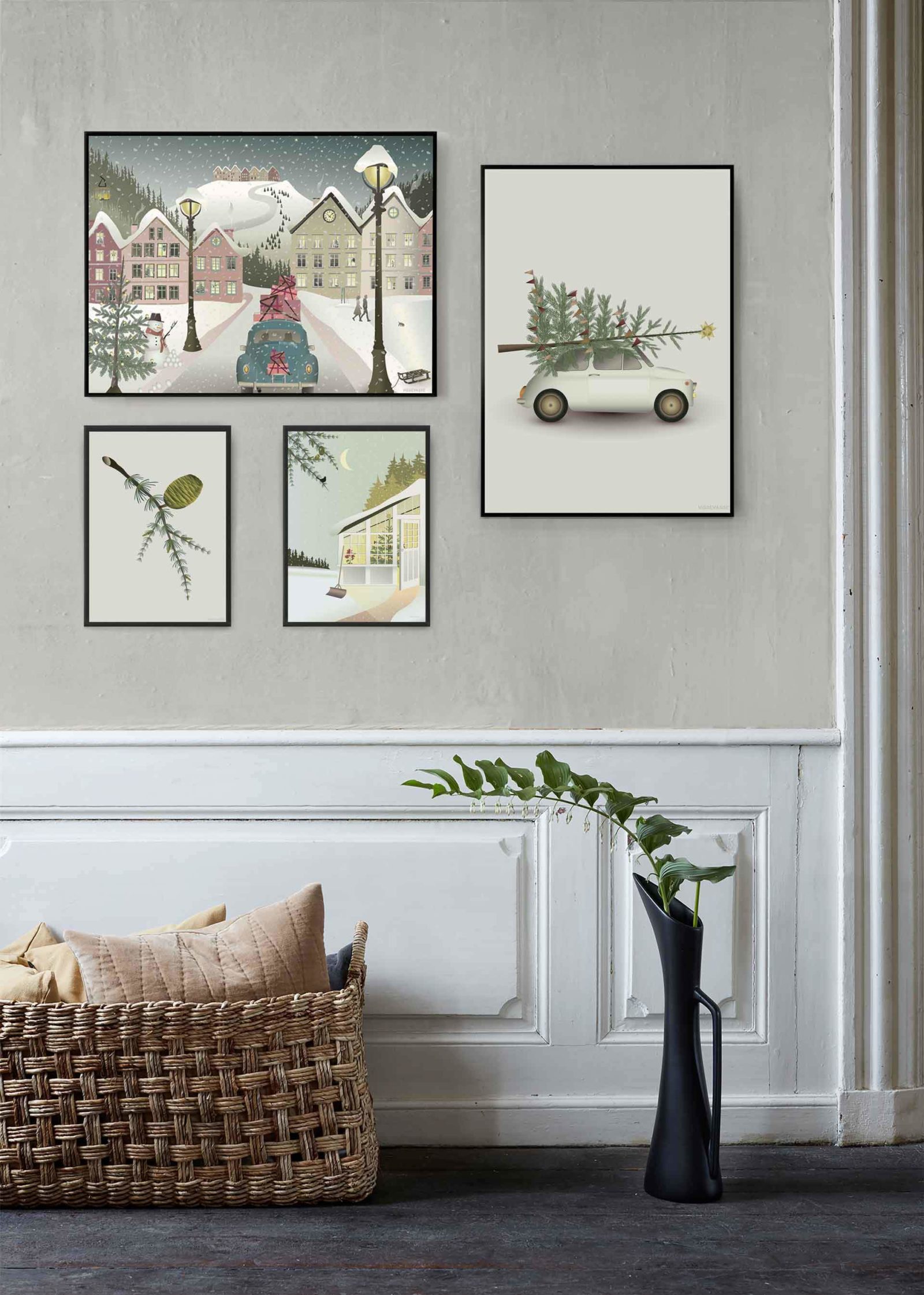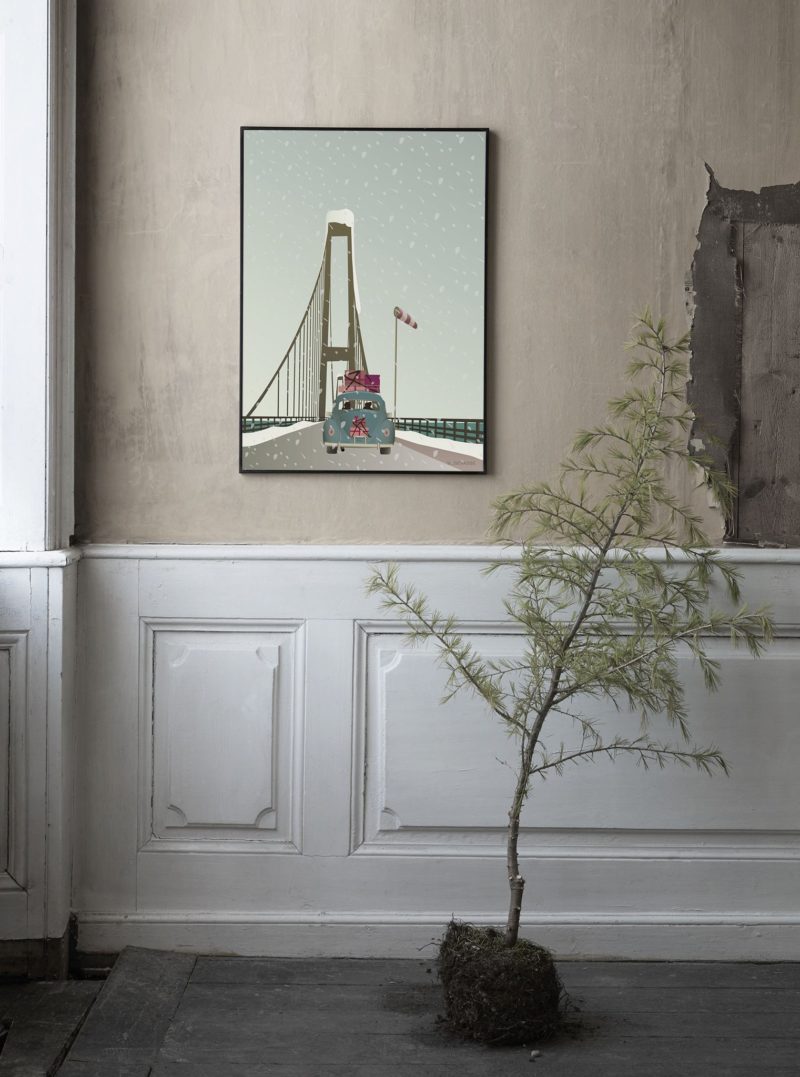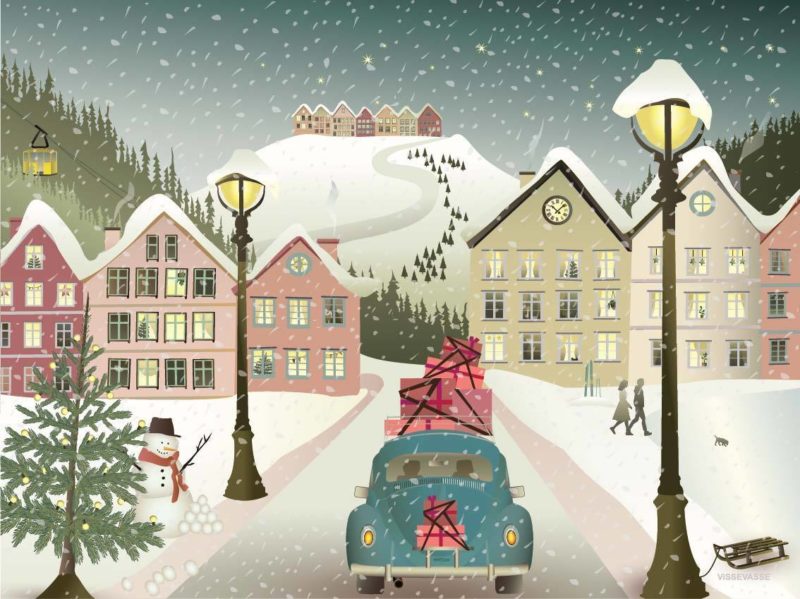 all images courtesy of ViSSEVASSE
There is still some time to get these beautiful Christmas posters for your home. And another great thing is that once Christmas is over, you can just put them back in a tube and conveniently store till next year. And another one. Timeless decorations like these never get outdated.
Find all the seasonal poster motifs, as well as beautiful Christmas cards right here.
Wciąż jest moment, aby kupić te piękne plakaty i jeszcze przed świętami ozdobić nimi dom. A kiedy już minie świąteczny sezon, z łatwością można je przetrzymać w tubie do kolejnych świąt. I kolejnych. Dlatego, że te obrazki nigdy nie stracą swojego świątecznego uroku.
Plakaty ViSSEVASSE kupicie w Polsce w sklepach Amazing Decor, Belbazaar, House Shop, Moaai, Patynowy oraz 9design