They say that you can see the passing time by looking at children and it is true. As much as I am amazed by the fact that it happened so fast, I must admit that my children are not babies anymore. Especially Helena, who will turn 10 in April, changed a lot during this past year. And in order not to miss anything, we made an agreement to spend more "just us two" time, whenever possible. Even if it's only a short tea break in the middle of the day.
So yesterday, I had my some real girl talk with my daughter. About food and clothes, makeup and boys. She is so fun to be around! I am also happy to see that she really cares for little things like table setting, and wants to be surrounded by aesthetic things. While waiting for buns, she chose the tableware and decorated plates with physalis. I cannot tell you how happy I am to watch her grow and change and become this little woman! And I am looking forward to spending more time with her. I just need to fit all three children in my schedule. After all, it really is My Full House…
Plotki i herbata
Mówią, że upływający czas widać po dzieciach. To prawda. I choć zdumiewa mnie szybkość, z jaką dorastają, muszę przyznać, że moje dzieci nie są już małe. W ostanim czasie szczególnie zaskoczyła mnie Helena, która w kwietniu skonczy 10 lat. Aby nie przegapić niczego, umówiłyśmy się na więcej czasu "tylko we dwie", kiedy tylko możliwe. To nie muszą być szczególne wyjścia, czasem wystarczy herbata i rozmowa sam na sam w środku dnia.
Wczoraj znalazłam chwilę na plotki z moją córką. O jedzeniu i ubraniach, makijażu i chłopakach. Jak fajnie spędzać z nią czas! I cieszy mnie, że dba o to, aby otaczać się ładnymi przedmiotami, o nakrycie stołu i oprawę wspólnych chwil. Wczoraj sama wybrała zastawę i ozdobiła talerzyki miechunką. Tak bardzo się cieszę widząc, że dojrzewa i wyrasta na małą kobietę. I cieszę się na więcej wspolnych chwil razem z Helenką. W międzyczasie musze tylko wygospodarować podobne chwile na pozostałe dzieci. W końcu to My Full House…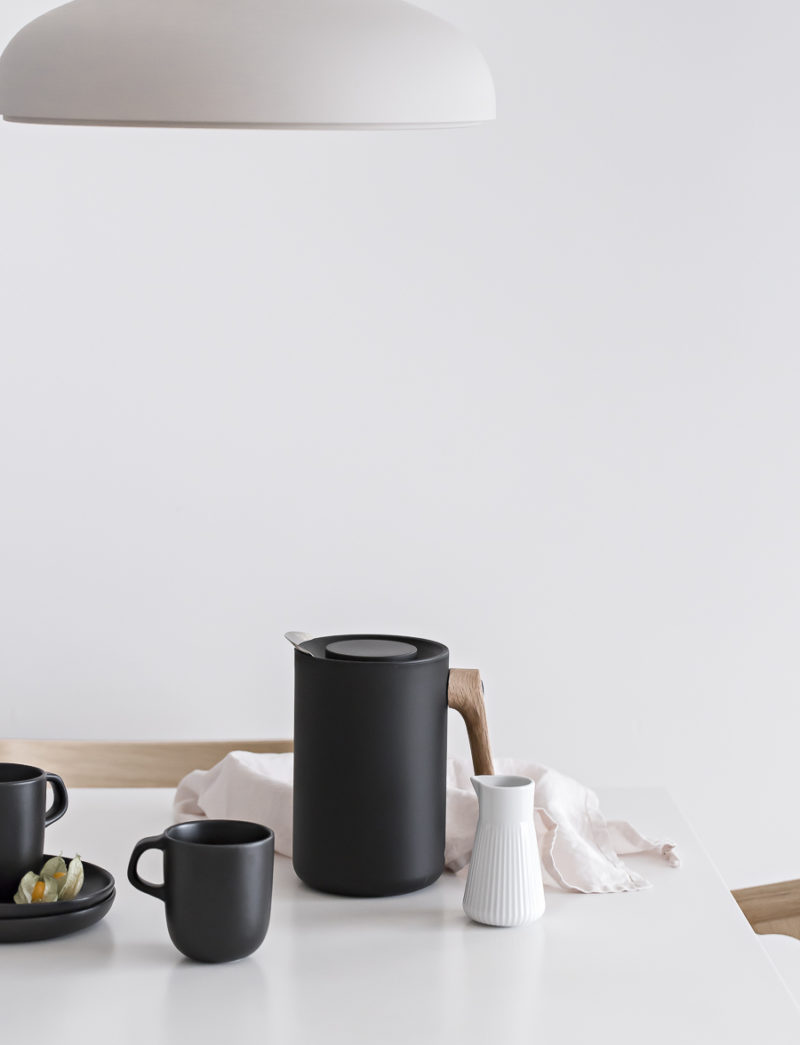 copyright Kasia Rutkowiak | My Full House
Tableware and thermo jug /  zastawa i termos – Eva Solo (Nordic Kitchen), chairs / krzesła – &tradition, lamp / lampa – LE KLINT Carronade