I know that most of mothers around the world have already celebrated Mother's Day this year, but here in Poland, this special day falls always on may 26th. Ever since I was a little child, I used to love this day, also because of "the day after" :))
A couple of days ago I received a Mother's Day gift from a lovely company Jo Malone London, and it really made me smile with my heart. That's why I wanted to take the opportunity to write about the art of wrapping gifts. Many of us, being in a rush, can easily choose the easy way and put a gift into a store bought gift bag. I do have to confess that this is my case as well, sometimes. But this beautiful box with a bottle of perfume wrapped in fresh, heavenly smelling flowers, made me think how important it is to put some time and effort into preparing a gift for someone we care for. If this bottle had been sent in "a store bought gift bag",would it be just as joyful experience to receive it? Guess not.
So today, preparing a little something for my Mom, I will keep that in mind and despite my poor manual abilities, I will add a personal touch, so she feels special when she opens it.
Happy Mother's Day!
Sztuka pakowania prezentów
Dziś Dzień Matki, jeden z moich ulubionych dni w roku, nie tylko odkąd sama mam dzieci. Zawsze go lubiłam, choć w dzieciństwie głównie dlatego, że był wigilią mojego święta, więc i ja i mama mogłyśmy świętować razem. Uwielbiam to do dziś, teraz z trzech dodatkowych powodów, które w tę piękną sobotę dołączają do mnie i Mojej Mamy, a ich Babci.
Kilka dni temu z okazji Dnia Matki dostałam piękny upominek od marki Jo Malone London. Jego otwarcie sprawiło, że aż szybciej zabiło mi serce. Dlatego pomyślałam o tym, aby przy tej okazji wspomnieć o sztuce pakowania prezentów. Będąc często w pośpiechu, nierzadko pakujemy podarunki w kupne torebki, co w szybki sposób "załatwia sprawę". Sama robiłam to nie raz, przyznaję się otwarcie. To eleganckie pudełko z buteleczką perfum otuloną starannie dobranymi, pięknie pachnącymi świeżymi kwiatami pokazało mi (nie pierwszy raz), jak ważna jest oprawa związana z podarowywaniem upominku, choćby był to drobiazg. Czy ta buteleczka, zapakowana w kupną torebkę z marketu sprawiłaby mi tyle samo radości? Raczej nie.
Dlatego za chwilę, szykując drobiazg dla Mojej Mamy z okazji Jej święta postaram się, aby zapakować go tak aby poczuła się prawdziwie wyjątkowa.
Wszystkiego najlepszego dla wszystkich Mam! Pięknego dnia Kochane!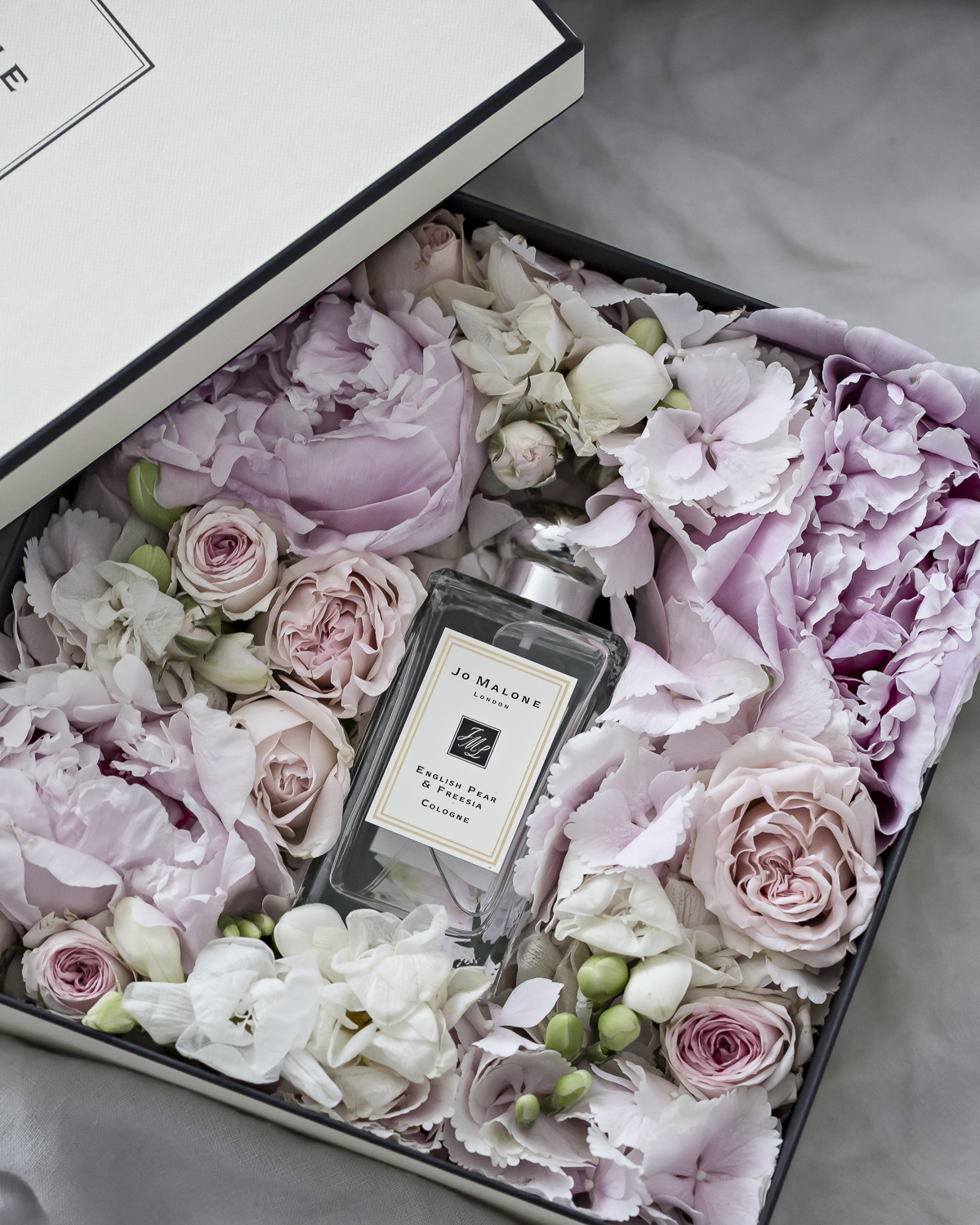 copyright Kasia Rutkowiak | My Full House | any unauthorised use prohibited

Thank you Jo Malone London for this beautiful gift!