Friday again! And fresh flowers – again. In today's post I would like to show you another lovely vase – the Willman Vase from MENU. It's unique design by Hanne Willmann is all about the opposities. Rough concrete and fragile glass make an interesting combination. Looking heavy, while being light, the Willmann vase is a nice sculpture on it's own. As soon as you add flowers, the opposities get even bigger. Delicate flowers combined with concrete, resting in a seethrough base, make a beautiful and intriguing sight. Once again I chose white dahlias, while they are still here.
Wishing you a lovely start into the weekend!
Wazon Willmann – kwiaty na weekend
Znów piątek! I znów świeże kwiaty na weekend. Dziś chcę Wam pokazać wazon Willmann marki MENU. Zaprojektowany przez Hanne Willmann, łączy dwie skrajności – surowość betonu i delikatność szkła. Z wyglądu ciężki, a w rzeczywistości lekki, jest ciekawą formą przestrzenną sam w sobie. Kiedy tylko dodamy do niego kwiaty, powstaje jeszcze większy kontrast. Świeże kwiaty w połączeniu z nierównym betonem, spoczywające w szklanej podstawie tworzą intrygującą kompozycję. Tym razem znów wybrałam dalie – póki jeszcze są.
Życzę Wam miłego wstępu do weekenu!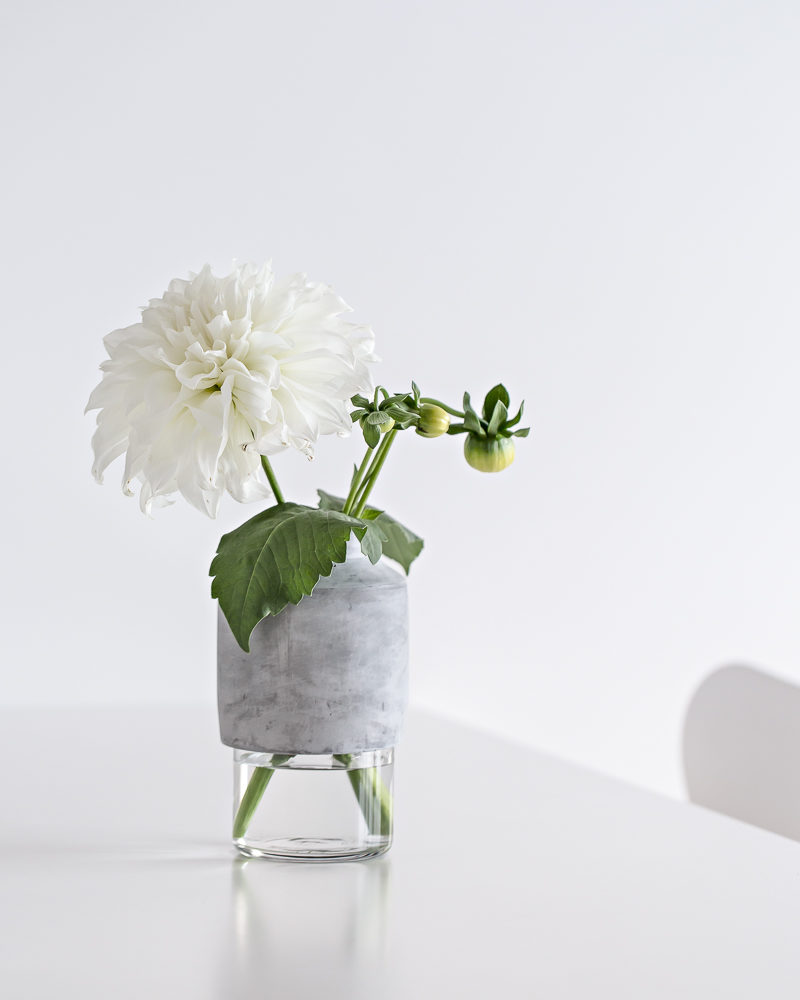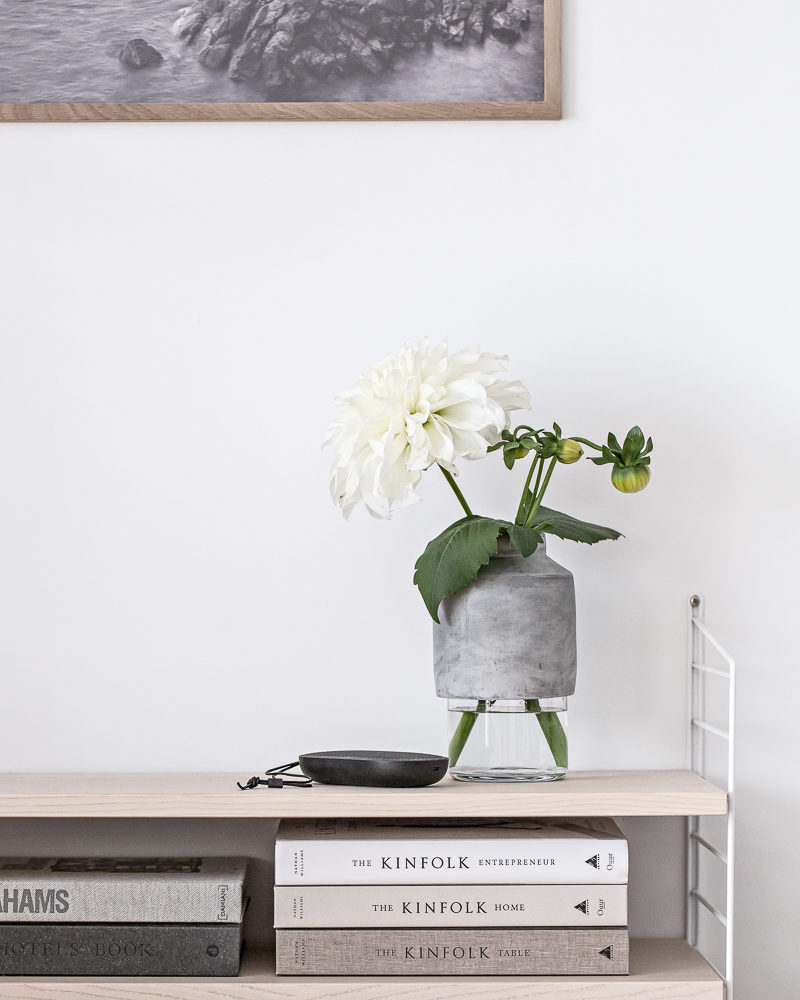 Copyright: Kasia Rutkowiak | My Full House