I am a huge fan of lilies, especially the white ones. A week ago, my husband brought me these amazing beauties and ever since, they've been making me smile. Not only are they gorgeous, but they smell amazing. The entire apartment is filled with their sweet scent. If treated the right way, lilies can actually bring you joy for 2 weeks. However, in order to make them last longer, you need to remember a few things. Here are the most important 5.
5 sposobów na lilie
Jestem wielką fanką lilii, szczególnie białych. Tydzień temu Andrzej przyniósł mi bukiet tych pięknych kwiatów, które wielokrotnie, każdego dnia, wywołują uśmiech na mojej twarzy. Są nie tylko piękne, ale też fantastycznie pachną. Od przekroczenia progu mieszkania czuć ich zapach, nawet goście go komentują, zachwyceni. Czy wiedzieliście, że jeśli odpowiednio potraktujemy lilie, mogą nas cieszyć nawet ponad 2 tygodnie? Oto kilka rad wartych zapamiętania.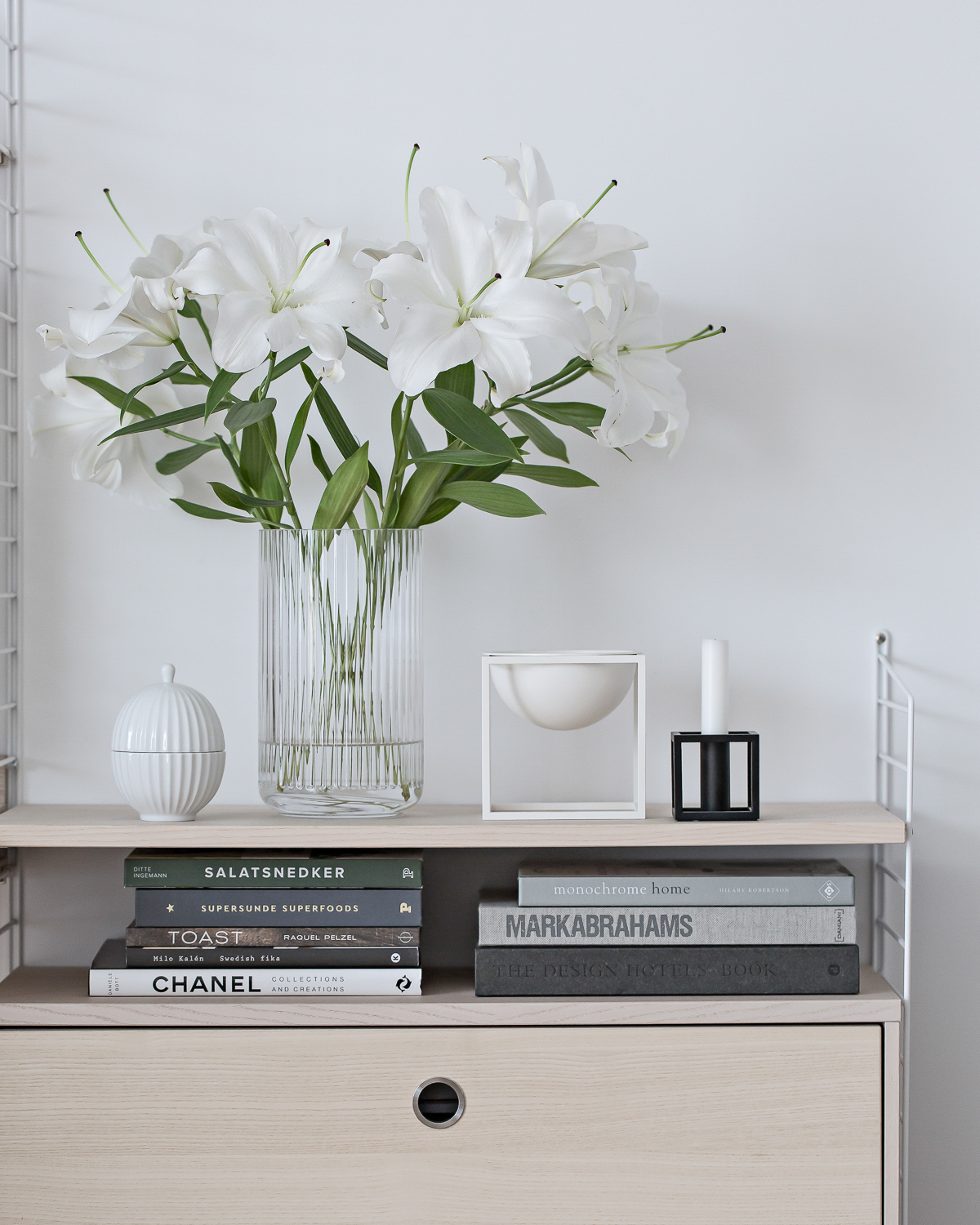 Cut the stems under water to prevent sucking up the air and remove the lower leaves. This way, they won't rot in the vase.
Start with putting lilies in warm water (around 30-35 C) and after 2-3 hours change it into colder, previously boiled water with some lemon juice. Acid in the water will help to keep the flowers fresh. Change the water every 2-3 days (remembering the lemon juice).
Don't put the lilies near any fruit. Ripening fruit exude substances which make the lilies grow old much faster.
Gradually, as flowers open, remove anthers with pollen. Although the orange anthers look very decorative, there is several reasons to cut them away. Firstly, when pollen falls off the anther, it makes the flower grow old very fast. Secondly, highly pigmented pollen stains not only the lilies, but also your furniture (clothes and skin). If the pollen falls on your furniture, remember not to use water to remove it. Water will only make it worse, so just shake off the dry pollen or use a sweeper or a vacuum cleaner.
Not all flowers grow old equally fast. Remember to remove the old flowers, keeping only the fresh ones. The old blooms speed up the process of ageing of all the other ones, hence it's a good idea to throw them away gradually.
Przytnij łodygi pod wodą, aby zapobiec zasysaniu przez kwiat powietrza i usuń wszystkie dolne liście. Tym sposobem nie bedą gnić w wazonie.
Zacznij od wstawienia lilii do ciepłej wody (ok. 30-35 stopni) na około 2-3 godziny. Po tym czasie wymień wodę na chłodniejszą, przegotowaną, z niewielkim dodatkiem soku z cytryny. Kwaśny odczyn wody sprawi, ze lilie dłużej zachowają świeżość. Pamiętaj o wymianie wody (i o dodaniu soku z cytryny) co 2-3 dni.
Nie stawiaj w pobliżu kwiatów żadnych owoców. W procesie dojrzewania, owoce wydzielają substancje, które sprawiają, że kwiaty szybciej się starzeją.
W miarę otwierania się kolejnych pąków, usuwaj wszystkie pylniki. Mimo, że pomarańczowy pyłek jest bardzo dekoracyjny, za jego usuwaniem przemawia kilka aspektów. Po pierwsze, opadający pyłek sprawia, że lilie dużo szybciej przekwitają, po drugie, pyłek lilii bardzo brudzi – nie tylko same kwiaty, ale i meble (oraz ubrania i skórę). Jeśli zdarzy się tak, że pyłek osypie się na blat, pod żadnym pozorem nie wycieraj go wilgotną szmatką – woda tylko pogorszy sprawę. Pyłek należy otrzepać, zmieść, lub usunąć za pomocą odkurzacza.
Nie wszystkie kwiaty przekwitają równie szybko. Stopniowo usuwaj z bukietu te, które najlepsze chwile mają już za sobą, aby nie przyspieszały starzenia się pozostałych.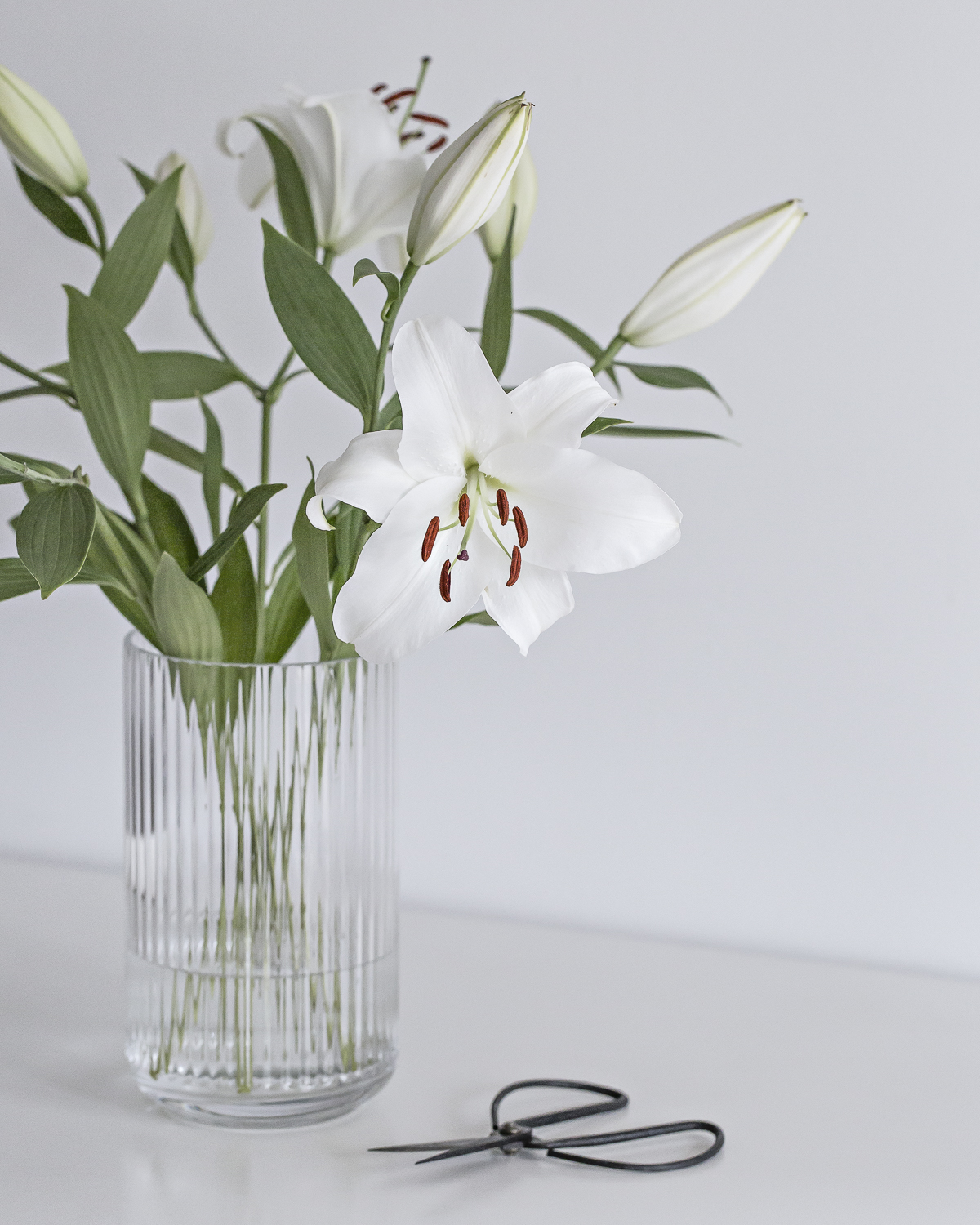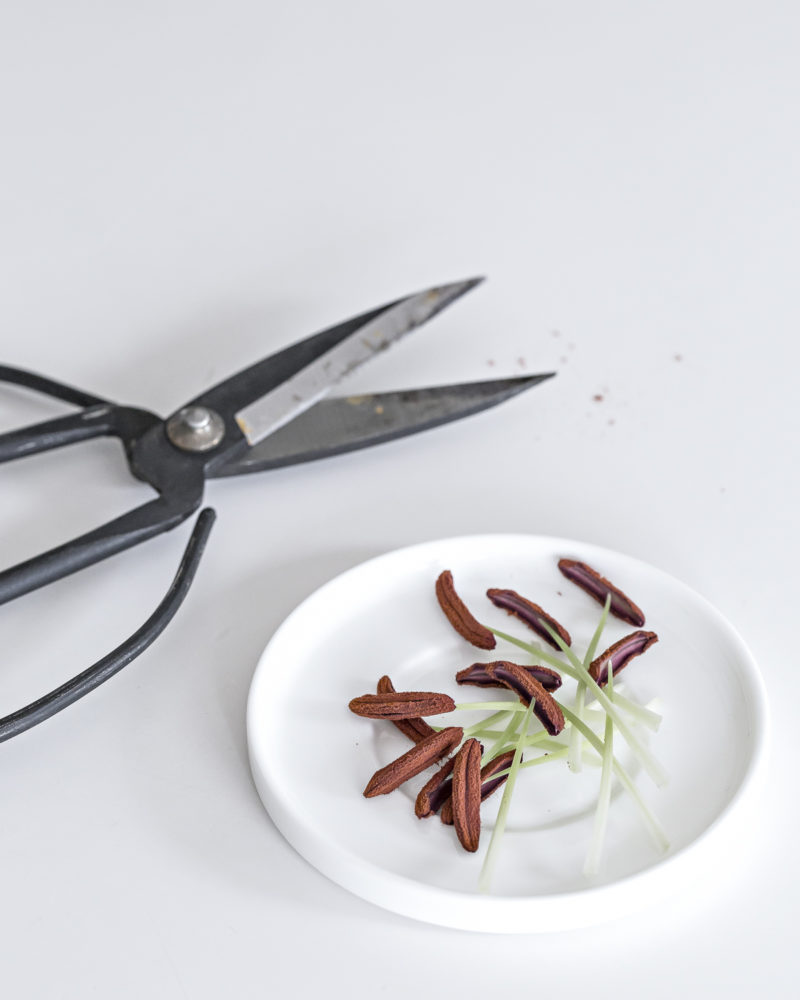 I guess that my lilies will stay with me for at least 5 more days, if not longer. That's wonderful, as they are gorgeous!
Myślę, że moje lilie mają przed sobą jeszcze co najmniej 5 dni, jak nie więcej. Dobrze się składa, gdyż są cudne!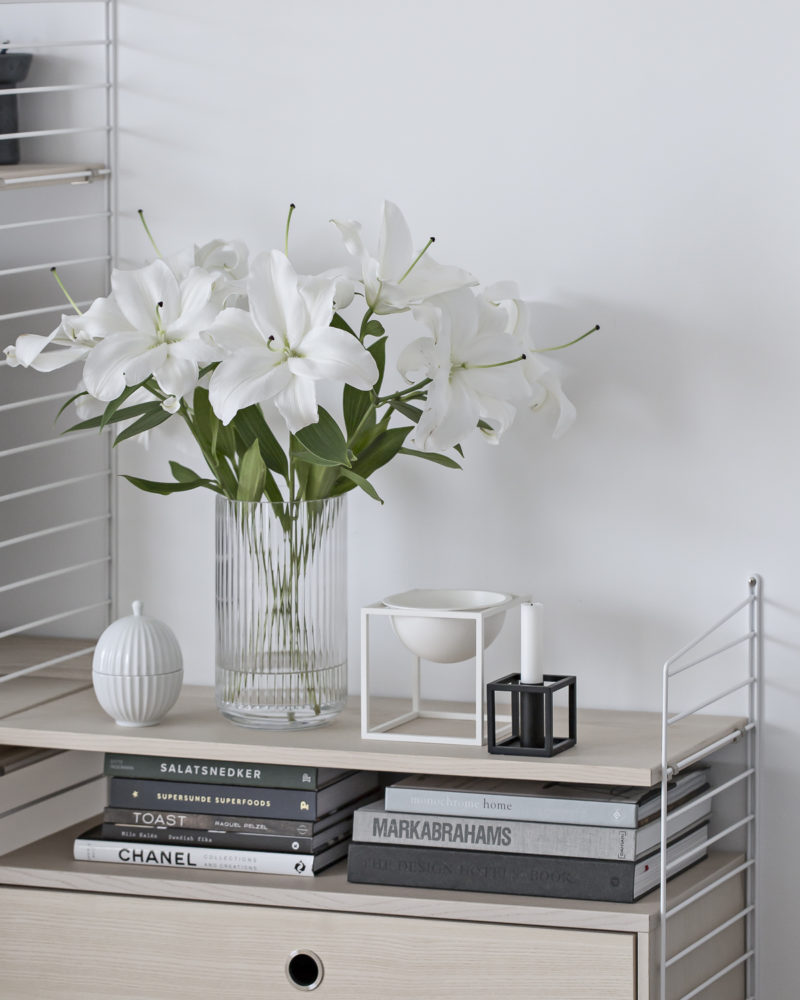 Copyright Kasia Rutkowiak | My Full House | any unauthorised use prohibited