This friday, just a week before Christmas, I am coming with another vase post. And as I am slowly getting in that Christmas spirit I decided to go for green and red. For me, this color combination is all about Christmas.
Beautiful Alfredo Vase in light green color comes from the one and only Georg Jensen and is a scupture on its own. Designed by Alfredo Häberli, made of mouth-blown glass, it is an extraordinary piece in my collection. I love its lines and curves and I absolutely adore it with red roses for holiday season. It would look just as pretty with some branches and Christmas ornaments. I might try that next year.
Wazon Alfredo – kwiaty na weekend
Dziś, na tydzien przed świętami, mam dla Was kolejny post w cyklu o skandynawskich wazonach. Ponieważ powoli i mnie ogarnia świąteczny nastrój, dzisiejszy post będzie w nadzwyczaj kolorowy – zielono-czerwony. To połączenie jest moim zdaniem wybitnie bożonarodzeniowe.
Zielony Wazon Alfredo pochodzi z kolekcji duńskiej marki Georg Jensen. Sam w sobie jest piękną przestrzenną formą, niczym szklana rzeźba. Zaprojektował go Alfredo Häberli (stąd jego nazwa) i jest to jeden z piękniejszych wazonów w mojej kolekcji. Uwielbiam jego wypukłości, a tuż przed świętami zachwycam się połączeniem zieleni szkła i czerwieni róż. Myślę, że równie świątecznie prezentowałby się z gałęziami ozdobionymi świątecznymi ornamentami. Spróbuję za rok!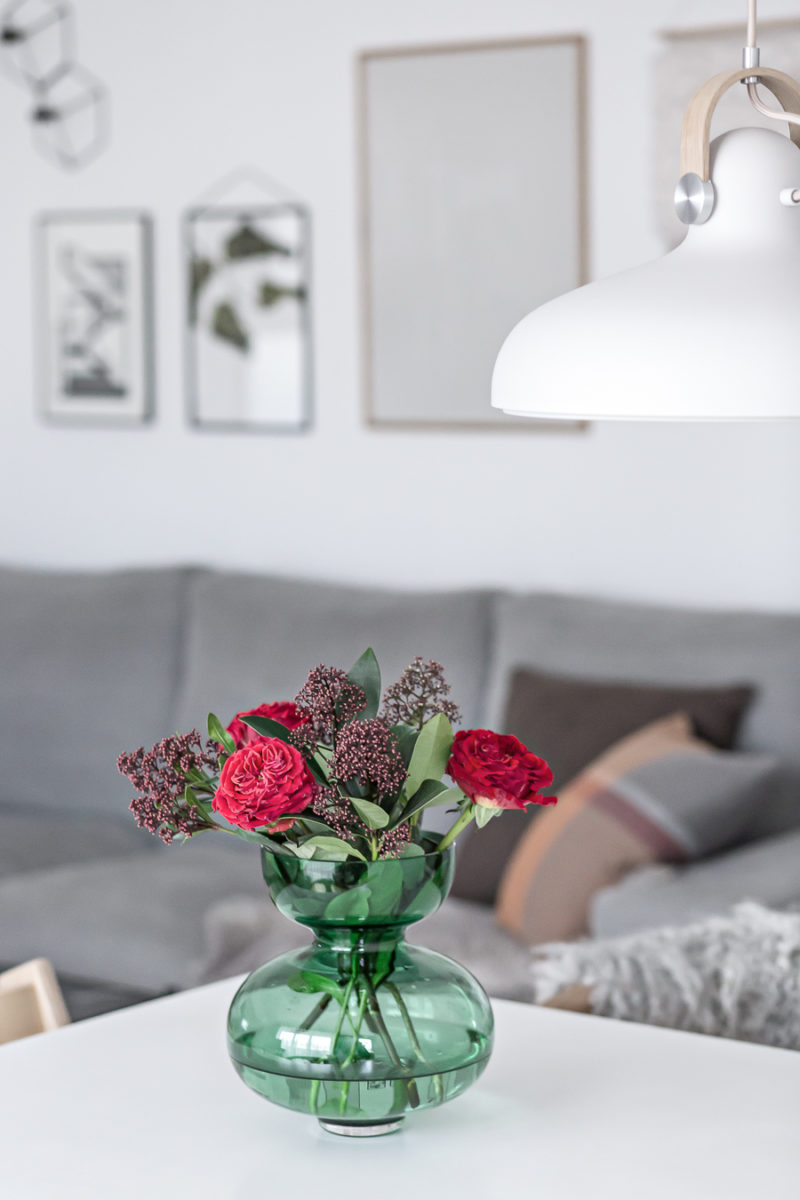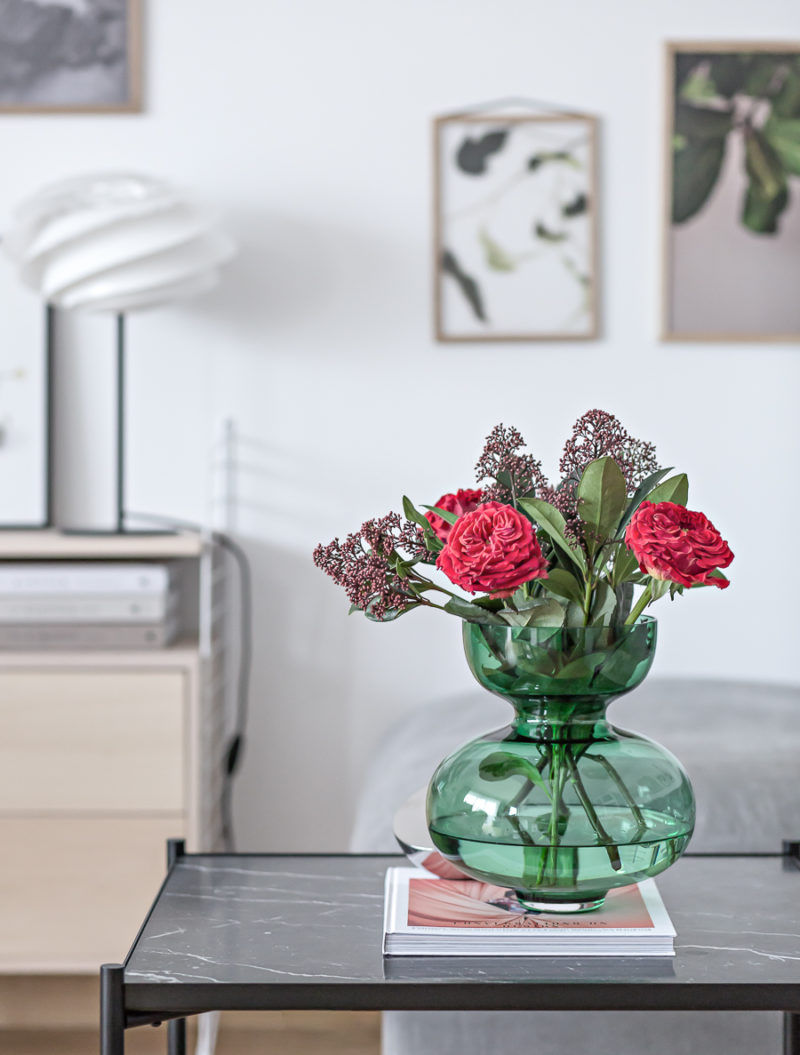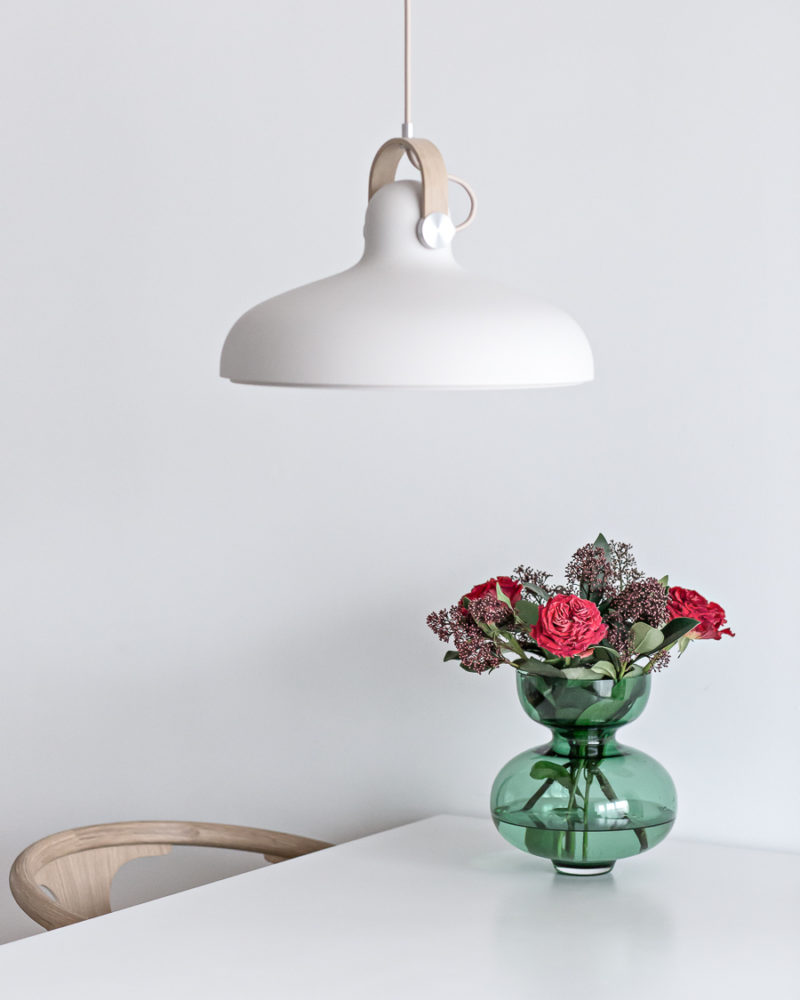 copyright Kasia Rutkowiak | My Full House