There is only a few days till Christmas and some serious Julehygge has started. Yesterday I organized a little Christmas party for my closest friends. We ate (way too many) cookies, drunk tea, coffee (brewed in my latest discovery) and talked about our family traditions. It is incredible how many memories each of us has, when it comes to holidays! Food, mood, scents, places… Now, when we are parents, we want to create just as many good memories for our children. And we want to make the Christmas season special. In a way it is more difficult now than it was when we were kids, because of all that commercial chaos that surrounds us. We need to take a pause from the things that are irrelevant and focus on what we need. What we want and how we want it. Rush less and smile more. At least these were our yesterday's conlusions :)
Julehygge – czyli hygge w świątecznym wydaniu
Już tylko parę dni zostało do świąt, pora rozpocząć julehygge (słowo jul oznacza święta w każdym z trzech skandynawskich języków). Wczoraj zorganizowałam świąteczne spotkanie dla najbliższych koleżanek. Zjadłyśmy (zdecydowanie za dużo) ciastek, wypiłyśmy dużo herbaty i kawy (parzona w nowy sposób smakuje wybornie) i porozmawiałyśmy o naszych rodzinnych tradycjach. Niesamowite, ile świątecznych skojarzeń każdy z nas nosi w głowie (i sercu). Jedzenie, nastrój, zapachy, miejsca… Teraz, kiedy sami jesteśmy rodzicami, chcemy pomóc naszym dzieciom w tworzeniu bożonarodzeniowych wspomnień. Poniekąd jest to trudniejsze niż kiedyś, kiedy sami byliśmy dziećmi. Komercyjny chaos nie ułatwia zadania. Potrzebujemy się czasem zatrzymać. Odwrócić uwagę od nieistotnych spraw i skupić na tym, czego naprawdę potrzebujemy. Na tym czego i jak chcemy. Mniej się spieszyć i więcej uśmiechać. Takie przynajmniej były nasze wczorajsze przemyślenia.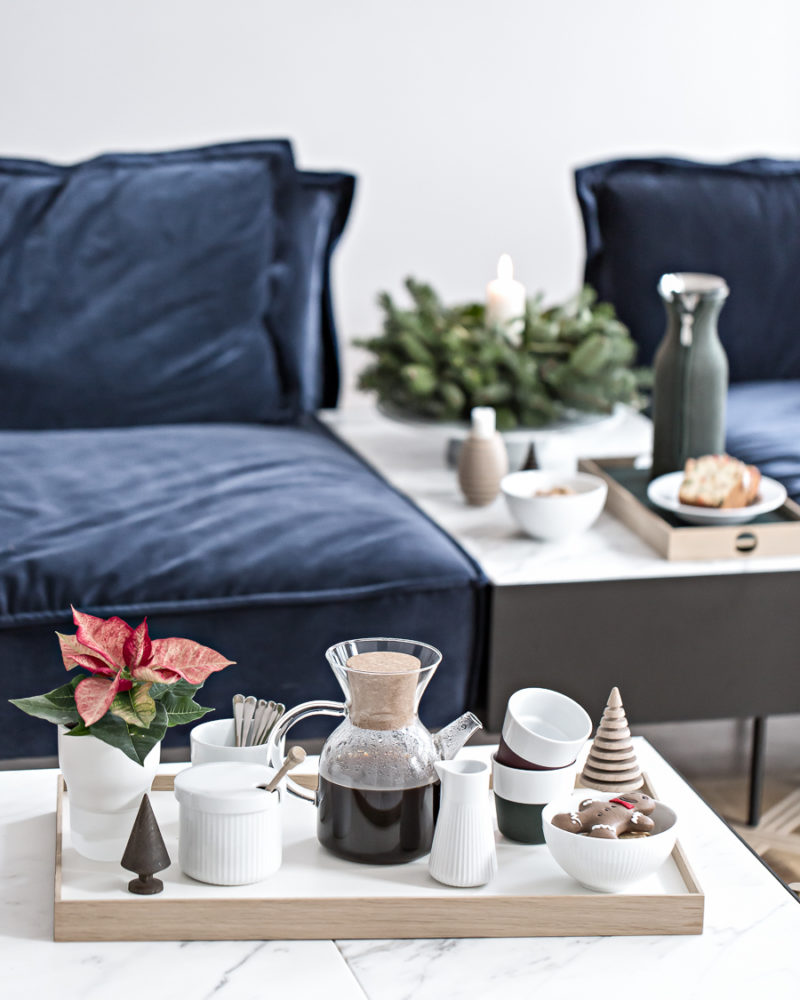 As you can see, I arranged this little get together in our new office space, which I am so incredibly grateful to have. Simple, wooden decorations and a green wreath with a candle was a perfect match for white Legio Nova porcelain from Eva Solo, together with green and burgundy details from autumn collection. Eva Solo has also been my pick for last year's christmas table setting.
Jak widzicie, spotkanie zaaranżowałam w "moim nowym miejscu pracy", z posiadania którego jestem przeszczęśliwa. Proste drewniane dekoracje i zielony wieniec ze świecą pięknie komponowały się z białą porcelaną Legio Nova od Eva Solo oraz paroma produktami z najnowszej kolekcji. Eva Solo była także moim wyborem w kwestii nakrycia stołu w zeszłym roku.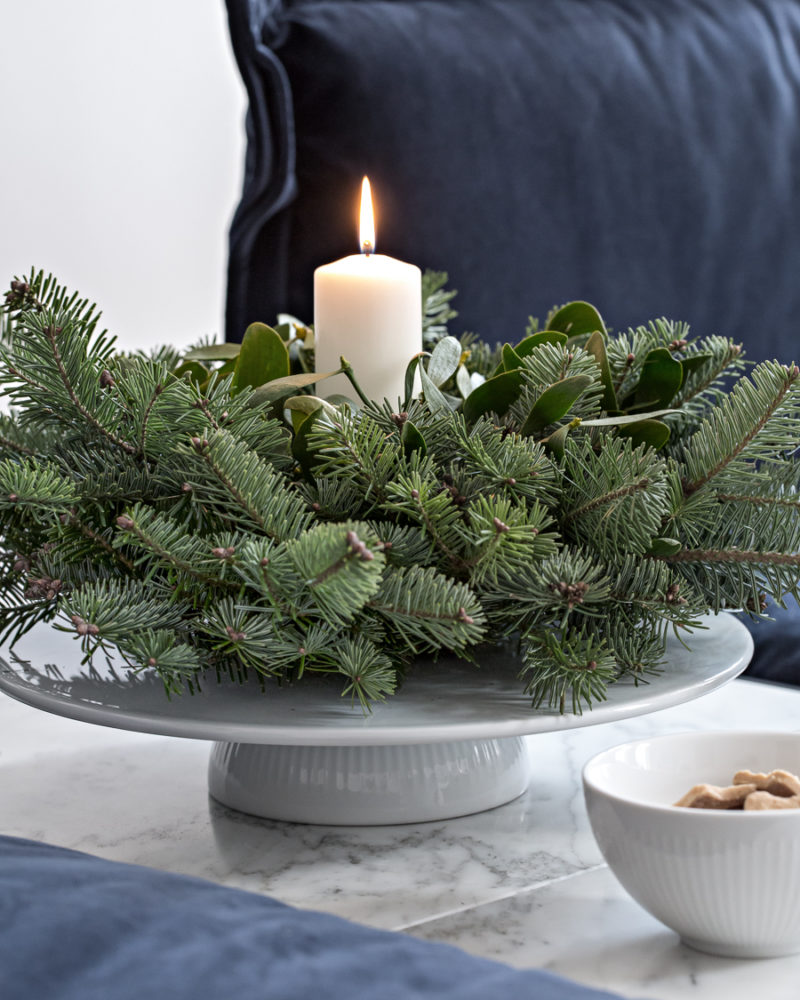 © Kasia Rutkowiak | My Full House
Porcelana / porcelain – Eva Solo, trays and wooden decor / tace i drewniane dekoracje – The Oak Men, tables and sofa / stoliki i kanapa – Handvark, stars / gwiazdy – LE KLINT