On diferent blogs and Instagram accounts, I can already see Christmas trees in many homes. In our family there is a tradition of bringing the tree inside (and decorating it) on December 23rd, in the evening. It assures the Christmas Eve morning's "WOW factor".
There is not much space in My Full House (wonder why!?), so I am still wondering WHERE to put the our Christmas tree this year. While I take the time to I figure that out, I decided to bring in a little Araucaria. As it's my first one, I hope that I will find a way to make it live with us. I am not the best plant owner, if you know what I mean. I have put the tree on the String shelf and I think it likes it there. I surely like the way it looks. Isn't it just lovely?
We re about to decide what food we will serve for Christmas dinner at our place. It's not that easy to combine traditions of two countries, but I am sure that we will figure that out. I also have a few presents to buy… The clock is ticking and it's only 9 days left.
Araukaria
Na wielu blogach i kontach na Instagramie pojawiły się już przystrojone choinki. W naszej rodzinie jest tradycja wnoszenia do domu (i ubierania) choinki dopiero wieczorem 23. grudnia. Dzięki temu w dzień Wigilii, od samego poranka jest jeszcze bardziej świątecznie.
W naszym mieszkaniu nie mam ani jednego wolnego kąta (w końcu to My Full House) więc jeszcze nie do końca wiem, gdzie w tym roku stanie nasza choinka. Zanim to ustalimy, przyniosłam do domu małą Araukarię. Ta niewielka "choinka" to moja pierwsza Araukaria w życiu, więc mam nadzieję, że trochę z nami pobędzie (jestem mistrzynią w zabijaniu roślin doniczkowych). Kupiłam jej prostą białą donicę i postawiłam na półce String. Wygląda na to, że póki co podoba jej się u nas. Ślicznota!
W tych dniach staramy się ostatecznie ustalić menu na Wigilijną kolację, która odbędzie się właśnie u nas. Połączenie dwóch różnych tradycji bywa wyzwaniem, ale myślę, że znajdziemy złoty środek. Oprócz zaplanowania menu pozostało mi jeszcze dokupienie paru drobiazgów i już pomału łapię stres. 9 dni…  oj :)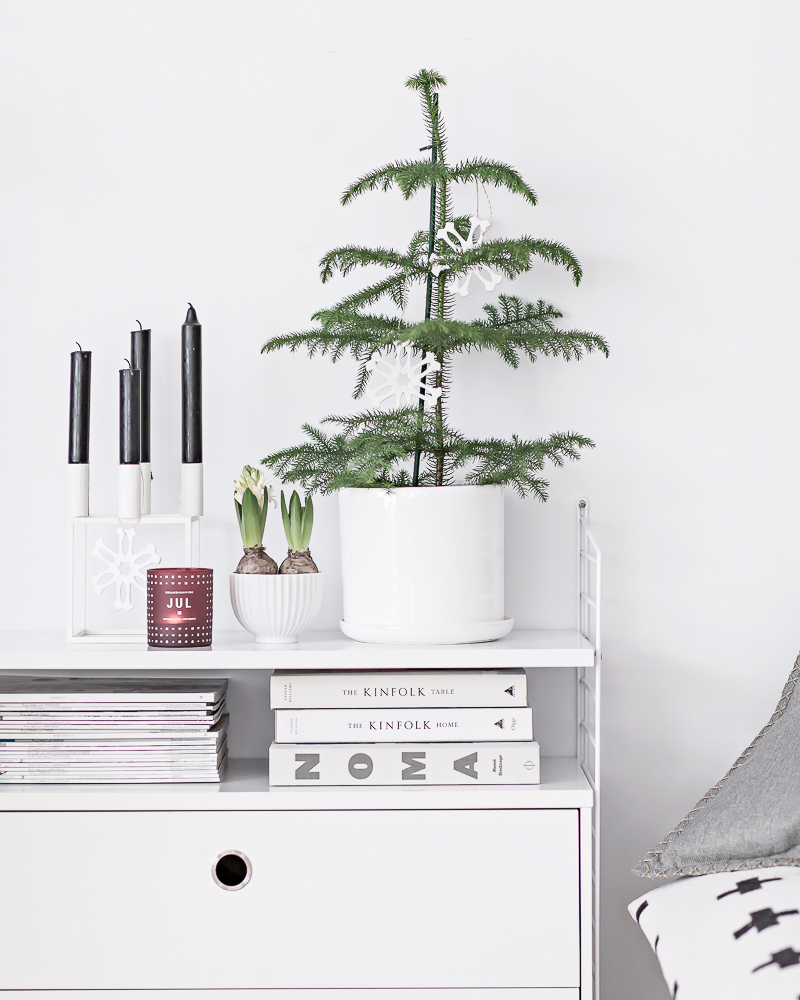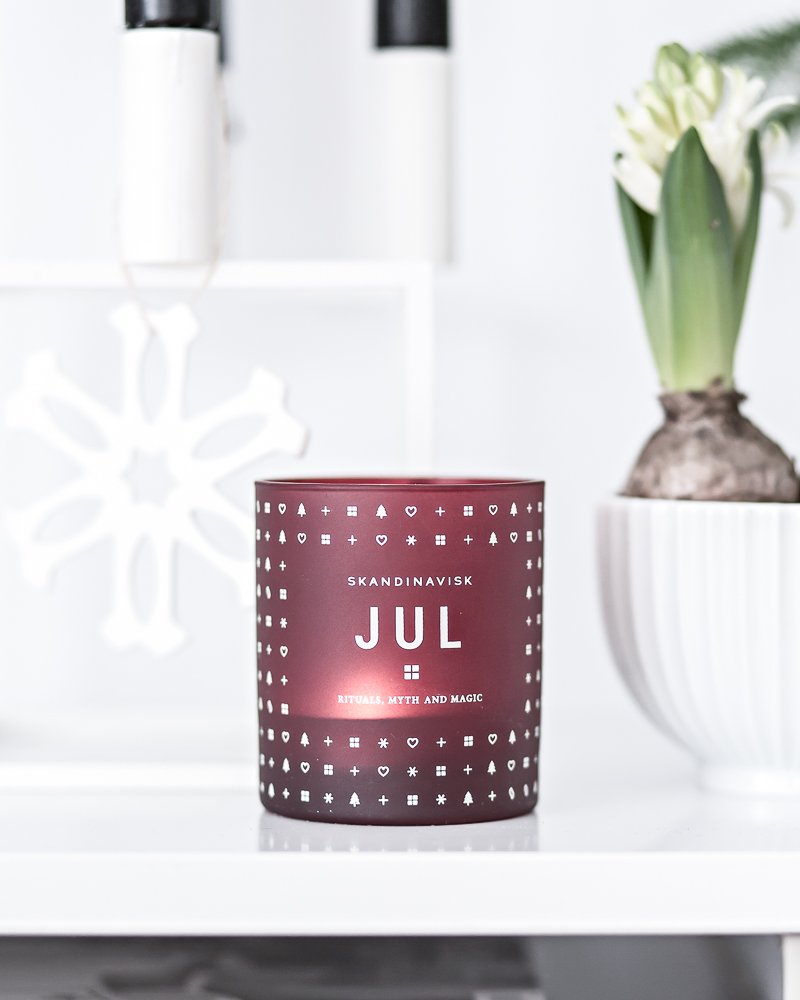 ? Kasia Rutkowiak / My Full House