When spring's first lilacs come inside my home, my spirit gets lifted to another level. I have many lilac memories, they all come back when the apartment fills with the amazing scent. Just like it happened yesterday. And looking for a vase for my perfect white beauties, I thought they would look lovely in Ball vase from the Swedish Cooee Design. These round vases come in various colors and 4 sizes. They look great either alone or in groups and – just as almost all my vases, are a pleasure to decorate with, even without the flowers. Ball vases have delicate, mat surface and perfect shape, which I love to look at and photograph, as they always look spot on.
Wazony Ball – kwiaty na weekend
Kiedy do domu trafia pierwszy wiosenny bez, natychmiast poprawia mi się nastrój. Mam wiele "bzowych" wspomnień i wszystkie wracają kiedy mieszkanie zaczyna wypełniać zapach tych cudnych kwiatuszków. Tak było wczoraj. Kiedy szukałam odpowiedniego wazonu na gałązki bzu, pomyślałam o tym, że idealnie będą pasowały do wazonów Ball szwedzkiej marki Cooee Design. Te piękne kule produkowane są w wielu kolorach i 4 rozmiarach. Wyglądają świetnie pojedynczo i w grupach, i podobnie jak wiele innych wazonów w mojej kolkcji – stanowią piękną ozdobę również bez kwiatów. Wazony Ball mają idealny okrągły kształt i matową powierzchnię – uwielbiam na nie patrzeć i je fotografować, bo zawsze wyglądają idealnie.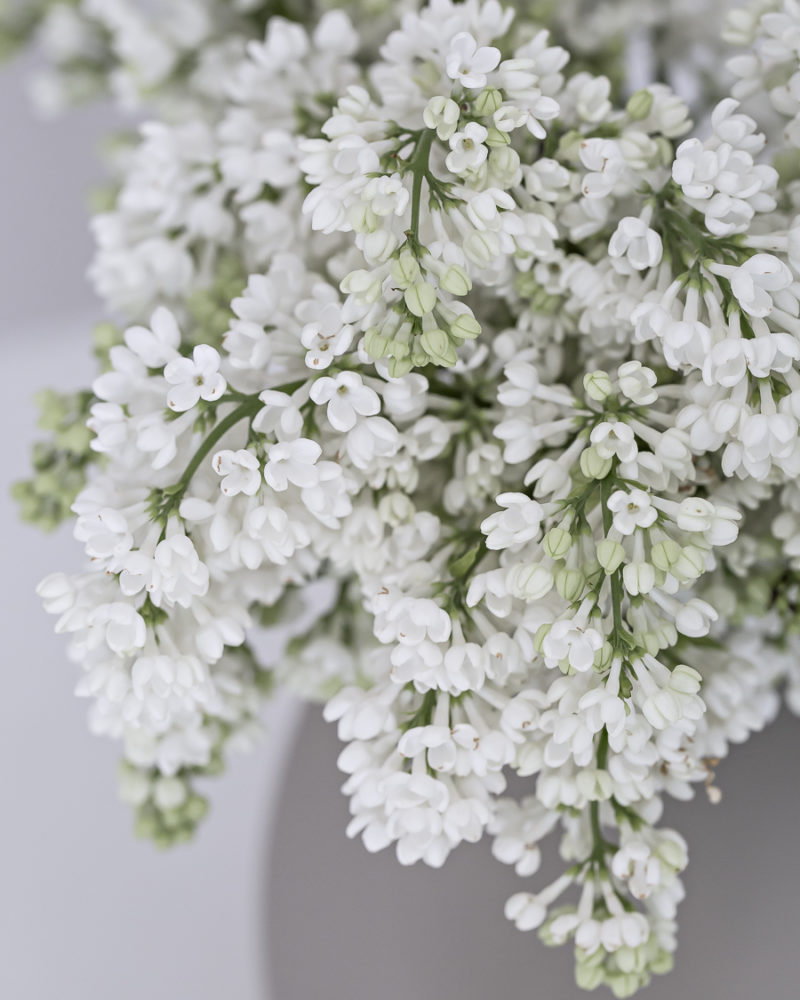 Today I cannot decide, If I'd rather have the Ball Vases on the shelf or on the table. They look perfect no matter where I put them! I have also put a small white Ball vase on my bedside table, to brighten my weekend mornings. I love waking up to a sight of flowers.
Dziś nie mogę się zdecydować, czy wazony mają stać na półce czy na stole, wyglądają pięknie bez względu na to gdzie je postawię. Dodatkowy wazonik Ball postawiłam na stoliku nocnym. Uwielbiam widzieć kwiaty zaraz po przebudzeniu.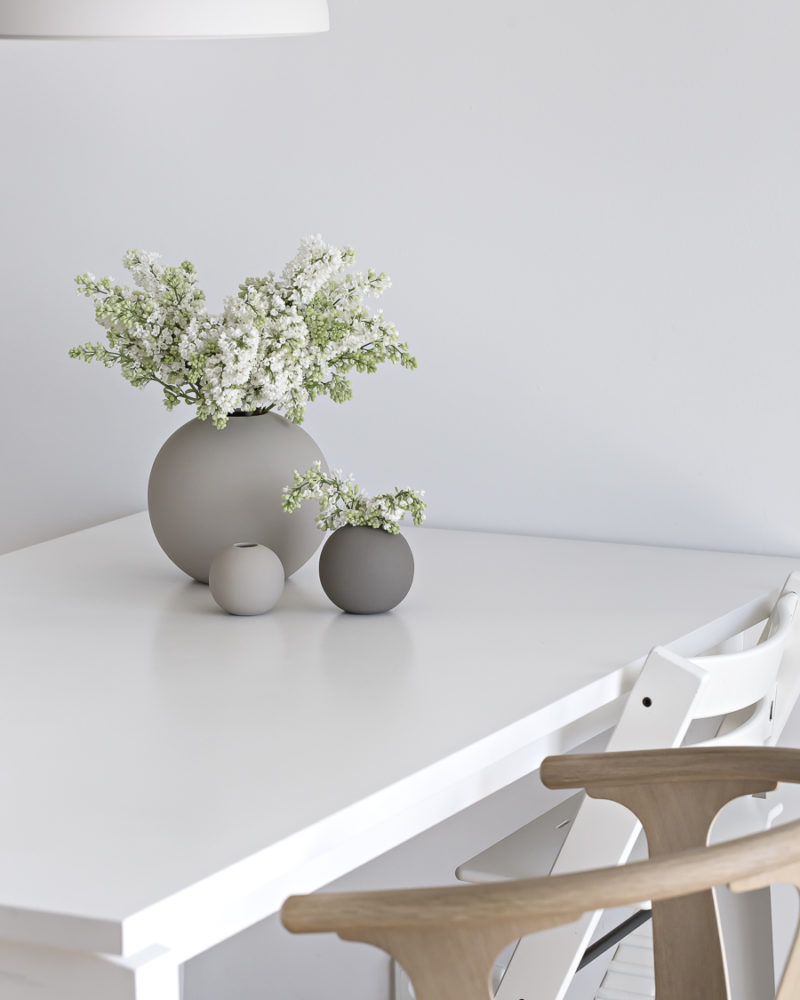 copyright Kasia Rutkowiak | My Full House | any unauthorised use prohibited