Holidays got me spoiled. I go to bed late and that often means getting up late too. Soon the school will start and all that will have to change. Both us and the kids will have to get back to good habits. And that will be getting up at least an hour earlier than we do now. Or two.
I hate morning stress. I hate getting angry at kids when I can see that they are running late. And I hate starting the day with being angry. So today I am starting to slowly reprogram my body clock so I can be ahead of others. Make oats for the entire family, sip my first espresso before kids get up, put the make up on. I remember rare times when I got up early enough to see my mom get ready for work. I loved watching her dress and put on the makeup. I know that my girls like to watch me too. If I get up early enough, and have the time to prepare without stress, I might even be lucky to share some candid moments with them. I'd love that.
Przestawianie wewnętrznego zegara
Wakacje mnie rozpsuły. Późno chodzę spać i późno wstaję. Niedługo zaczyna się rok szkolny i najwyższa pora zmienić ten letni nawyk. I my i dzieci bedziemy musieli wrócić do stałych, wcześniejszych pór chodzenia spać. Trzeba będzie wstawać godzinę, a może i dwie wcześniej niż teraz.
Nie cierpię porannego stresu. Nie lubię siebie kiedy złoszczę się na dzieci, kiedy widzę, że zaraz się spóźnią. Ogólnie nie lubię zaczynać dnia od nerwowej atmosfery. Dlatego od dziś zaczynam powoli przestawiać zegar wewnętrzny. Zależy mi na tym, aby robić pewne rzeczy przed innymi. W spokoju przygotować owsiankę, popijając w ciszy pierwsze espresso. Umalować się. Pamiętam z dzieciństwa te rzadkie poranki kiedy zdołałam "przyłapać" mamę na szykowaniu się do pracy. Uwielbiałam podglądać ją, kiedy się malowała. Moje dziewczynki też lubią mi się przyglądać. Kiedy poranki będą spokojne, może uda nam się czasem zadbać o takie chwile? Fajnie by było.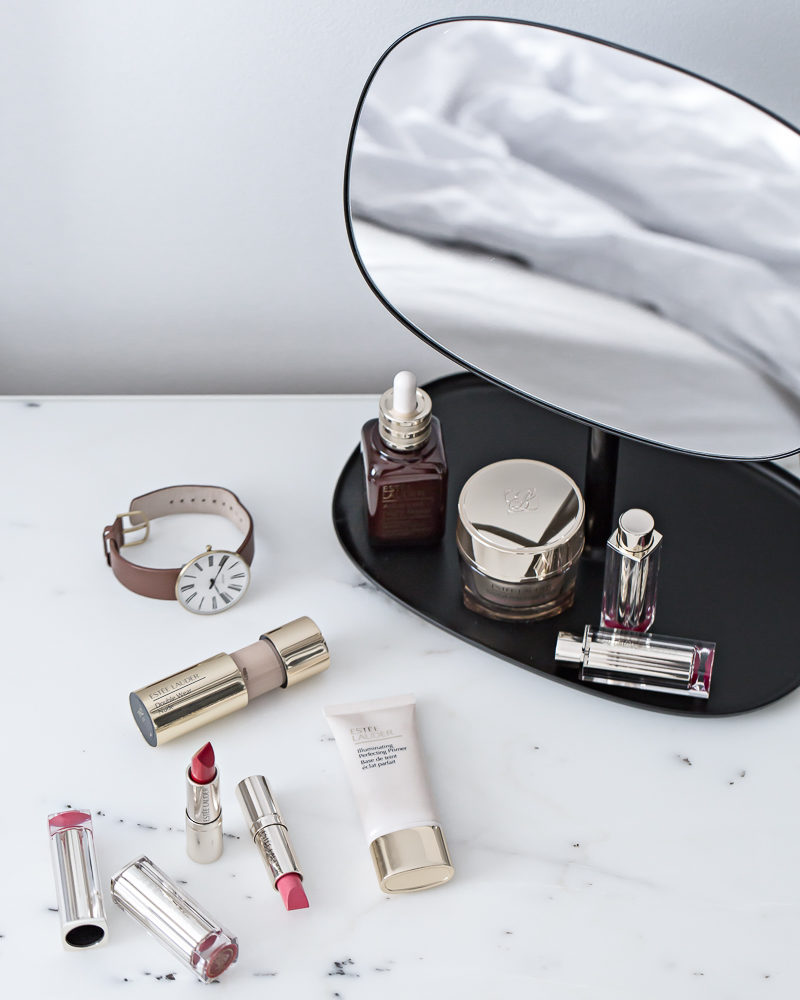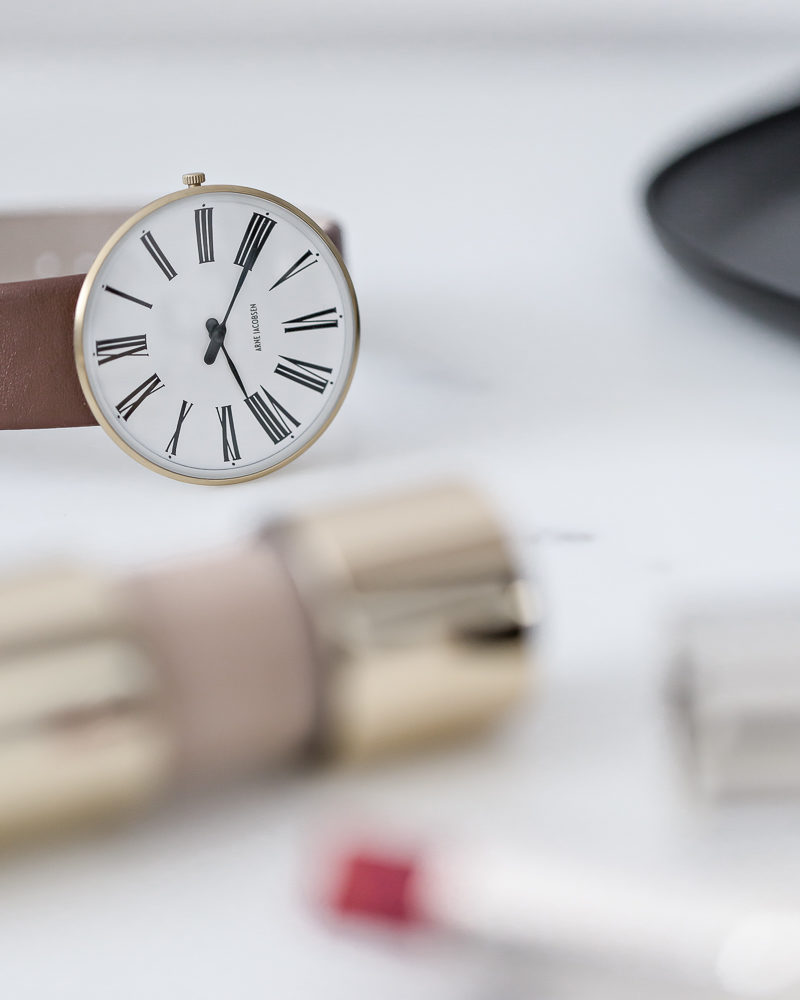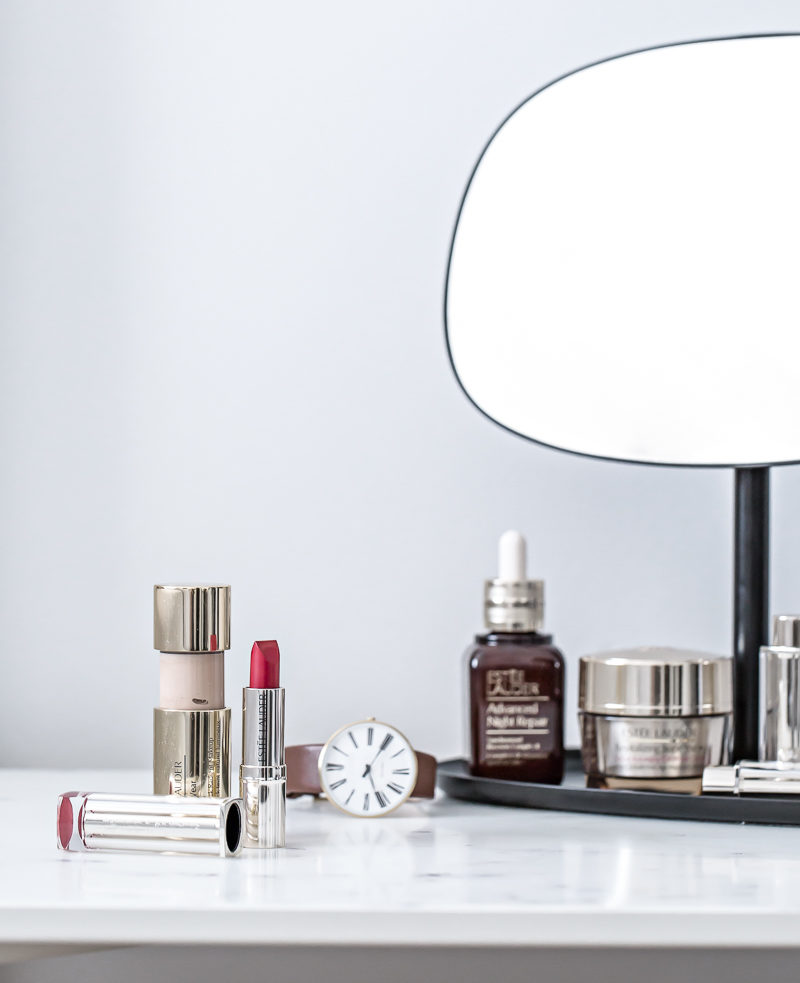 copyright Kasia Rutkowiak | My Full House
table mirror / lusterko – Normann Copenhagen, makeup – Estee Lauder, wrist watch / zegarek – Arne Jacobsen Watches