Let's talk about food… It's been a while since we did it last :) I am planning some nutritional changes during the coming weeks and months. It is all due to me getting more and more conscious about my diet and my body. I choose fewer, but better products. That includes all – from fruit and vegetables to meat, from cakes to drinks. I would lie if I said that I only eat healthy, but I do my best to eat balanced and serve the same to my family. I am lucky to have a husband, who likes cooking and we often enjoy preparing meals together, however, chilli con carne is my specialty here at home. It's an old recipe that I found and modified some years ago and the dish always turns out perfect.
What's great with CCC is that it is a dish for every weather. I love it equally on a hot summer day, with a glass of cold beer or cider, and on a stormy winter evening. And after making many pots of it, I know for sure that good ingredients make all the difference!
Chilli con carne – pyszne danie na każdą pogodę
Porozmawiajmy o jedzeniu… od dawna pomijam ten temat (ktoś jeszcze pamięta cotygodniowe przepisy na "starym blogu"?). Niedługo planuję nieco żywieniowych zmian, czym jestem szczerze podekscytowana. Od pewnego czasu stałam się bardzo świadomą konsumentką w kwestii żywienia. Kupuję mniej produktów, skupiając się na ich jakości. Dotyczy to tak mięsa czy warzyw jak i ciastek czy napojów. Skłamałabym pisząc, że moja dieta zawsze jest zdrowa, ale staram się aby była w miarę zbilansowana – tak po kątem nas – dorosłych, jak i dzieci. Mój mąż też lubi gotować i często pichcimy coś wspólnie. Są jednak dania, w których się specjalizujemy, jak na przykład "moje" chilli con carne. Przepis na nie znalazłam kilka lat temu i od tego czasu nieco pozmieniałam.
CCC lubię za to, że to danie na każdą porę roku i każdą pogodę. Latem smakuje wyśmienicie ze szklanką zimnego piwa, a w chłodne zimowe wieczory idealnie rozgrzewa. Sekret niezwykłego smaku leży w jakości użytych produktów.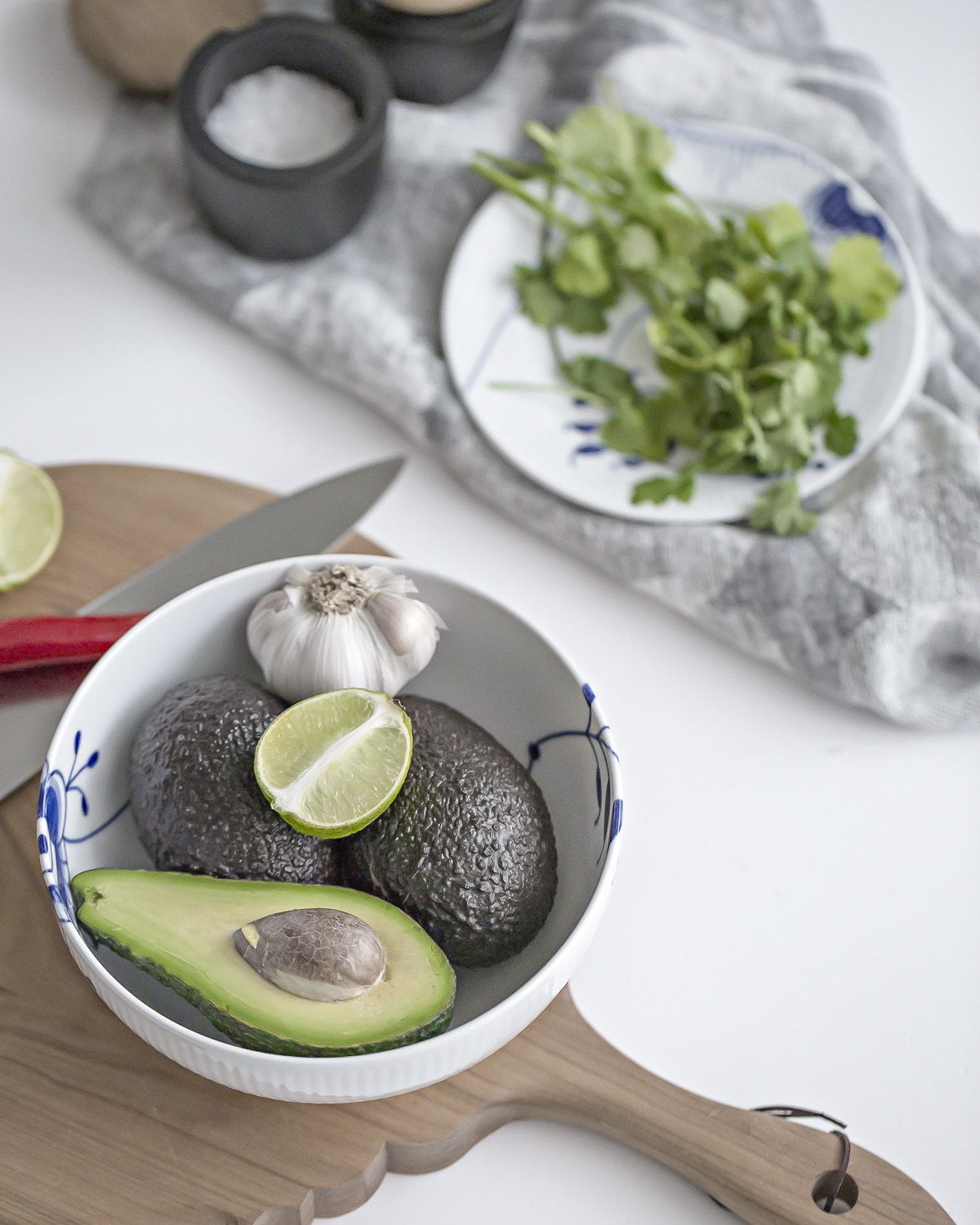 That's why I found a local provider of high quality hereford beef and pick the majority of veggies from a market in the neighbourhood. Apart from best beef, this chilli con carne cannot do without stalk celery, chillies, onions, garlic, tomatoes, a good beef stock and plenty of coriander. I have also learned to use 3 different kinds of beans for it (canned ;)) and I always serve it with ripe avocado, lemon and cold crème fraîche.
I have plans to make some this weekend, and starting from the new week I will enter a new chapter in my nutritional travel through life. I will keep you updated, I promise!
Dlatego znalazłam dostawcę fantastycznej wołowiny (od dawna nie dajemy się nabrać na to co w tej kwestii serwują supermarkety), a warzywa w większości kupuję od znanych rolników na pobliskim targu. Moje chilli, oprócz wołowiny nie może obyć się bez selera naciowego, papryczek chilli, cebuli, czosnku, pomidorów, dobrego bulionu wołowego i dużej ilości kolendry. Od dłuższego czasu dodaję też 3 rodzaje fasoli (z puszki ;)) i zawsze serwuję całość z dojrzałym awokado, lemonką i zimną, gęstą śmietaną.
Na weekend zaplanowana nowa porcja CCC, a od przyszłego tygodnia otwieram kolejny dietetyczny rozdział w moim życiu. Wkrótce napiszę więcej!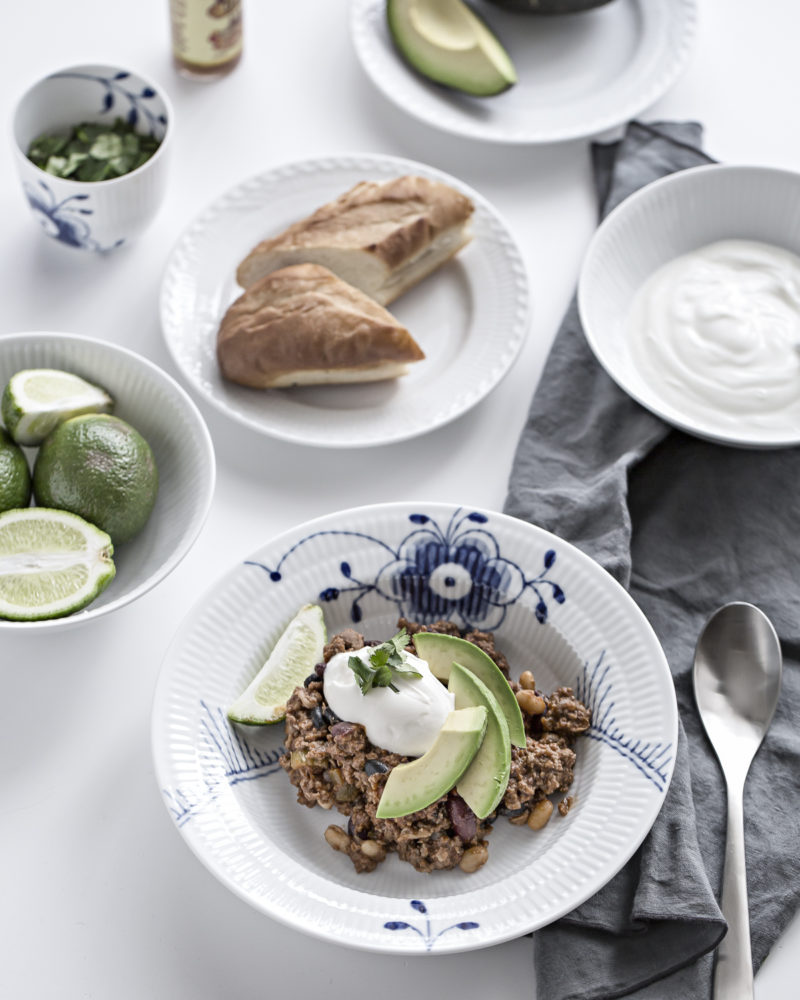 copyright Kasia Rutkowiak | My Full House | anu unauthorised use prohibited
porcelana / porcelain – Royal Copenhagen