How is your Monday? Mine is hot and busy and I am spending most of it in my home office. Chloé is wandering around, thinking what to chew on and the music is on. Not too bad, especially that I can work in my own pace, making short breaks every now and then if we need it. I just had my tea and a 15 minutes read of Danish magazines. I have a lot of catching up to do regarding press, I can see! However, it is not the magazines that made my break special, but the mug. Or rather – THE MUG, I should write. This Blue Elements thermo mug used to be my absolute favorite one back in Denmark. I reached for it several times a day, every day, every week and month, for more than 2 years. When I moved to Poland, I put it in a safe corner of my kitchen cupboard. Untill today.
I don't know why I put it away, nor why I took it out today. But filling it with tea, made my heart rush and brought back a million memories. And they are all good. It also made me feel grateful for my journey, from where I was some years ago to where I am now. And curious to find out where I will be in some years. I guess I am bringing the mug back to everyday cup rotation :)
Do you also get attached to everyday objects in the same way? It is crazy how a thing can get my mind spinning. And I have it even worse with scents… But that's for another story.
Have a good week everyone!
Kubek i masa wspomnień
Jak Wasz poniedziałek? Mój jest gorący i pracowity. Spędzam go w domowym biurze, a Chloé chodzi z kąta w kąt zastanawiajac się co tu pogryźć. Muzyka gra, nie jest najgorzej, szczególnie, że mogę pracować we własnym tempie, robiąc przerwy, jeśli ich potrzebujemy. Właśnie spędziłam 15 minut z herbatą i duńską prasą. Widzę, że mam niezłe zaległości w czytaniu. Jednak to nie magazyny wnętrzarskie uczyniły ten kwadrans szczególnym, a kubek. TEN KUBEK. Był moim ulubionym, kiedy mieszkałam w Danii. Sięgałam po niego kilka razy dziennie, każdego dnia, tygodnia i miesiąca, przez ponad dwa lata. A potem, po przyjeździe do Warszawy postawiłam go w rogu szafki kuchennej. Aż do dziś.
Nie wiem, dlaczego go wtedy schowałam, ani dlaczego sięgnełam po niego właśnie dzisiaj. Napełnianie go dziś herbatą obudziło masę wspaniałych wspomnień. I znów poczułam tą samą wdzięczność za to gdzie jestem, za podróż, którą odbyłam od czasu gdy używałam go po raz ostatni, aż do dziś. Do tego ciekawość, gdzie będę za kolejnych kilka lat? Tymczasem przywracam kubek do użycia.
Czy Wam tez się zdarza tak bardzo przywiązywać do przedmiotów? Ja mam bzika na punkcie takich detali i potrafią naprawdę sprawić, że w głowie huczy mi od wspomnień. Jeszcze "gorzej" mam z zapachami. Ale to temat na inny raz.
Pięknego tygodnia!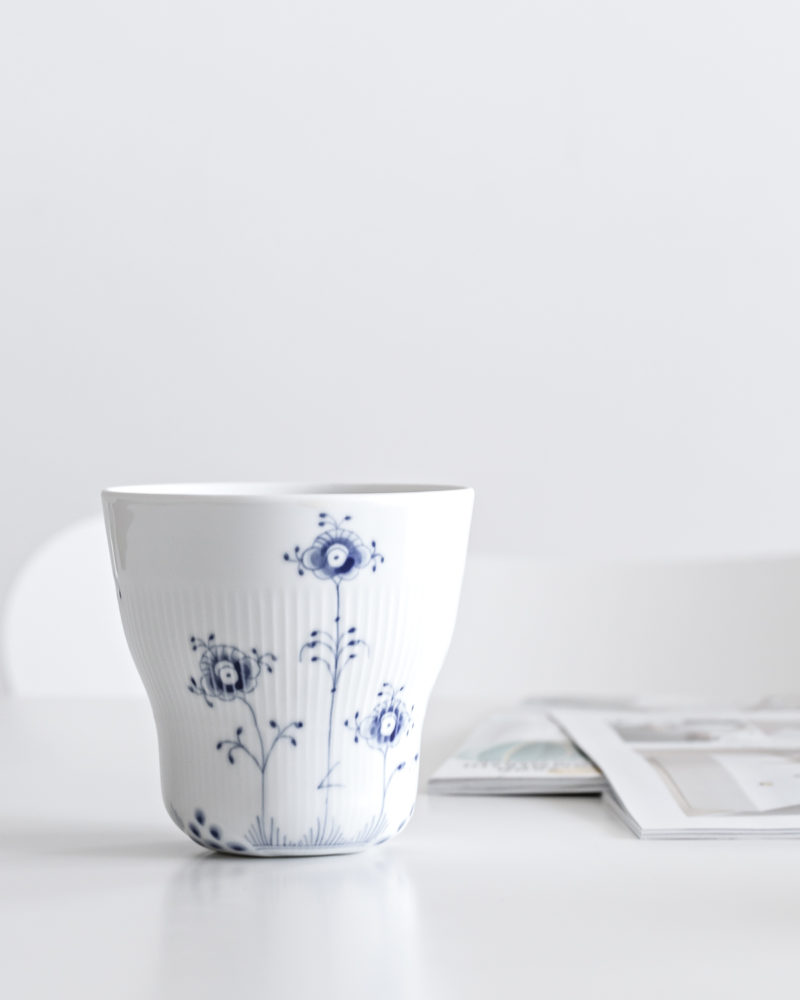 copyright Kasia Rutkowiak | My Full House | any unauthorised use prohibited