Summer is officially here. Yesterday we had this year's longest day and as sad as it sounds, the days will only get shorter now. Bummer. To celebrate the arrival of the summer I got some of this season's last peonies and some snapdragons. I chose to put them in one of the prettiest Scandinavian vases I own – the Jewel Vase from Louise Roe Copenhagen.
Vase's name comes from it's special, jewel like cut shape and it is made in several sizes and colours. The newest, giant size in colour Rose, was perfect for my summer beauties.
Wazon Jewel – kwiaty na weekend
Lato przyszło! Wczoraj był najdłuższy dzień roku i mimo, że trudno w to uwierzyć, dni zaczną się teraz skracać. Nie lubię. Aby uczcić przyjście lata, kupiłam kilka ostatnich w tym sezonie peonii i parę lwich paszczy.Wybrałam dla nich jeden z piękniejszych wazonów, jakie posiadam – wazon Jewel od Louise Roe Copenhagen.
Nazwa jewel (klejnot) nawiązuje do kształtu wazonu, przypominającego cięty drogocenny kamień. Wazony Jewel występują w kilku kolorach i rozmiarach. Do moich kwiatów wybrałam nowy, największy rozmiar giant w kolorze Rose.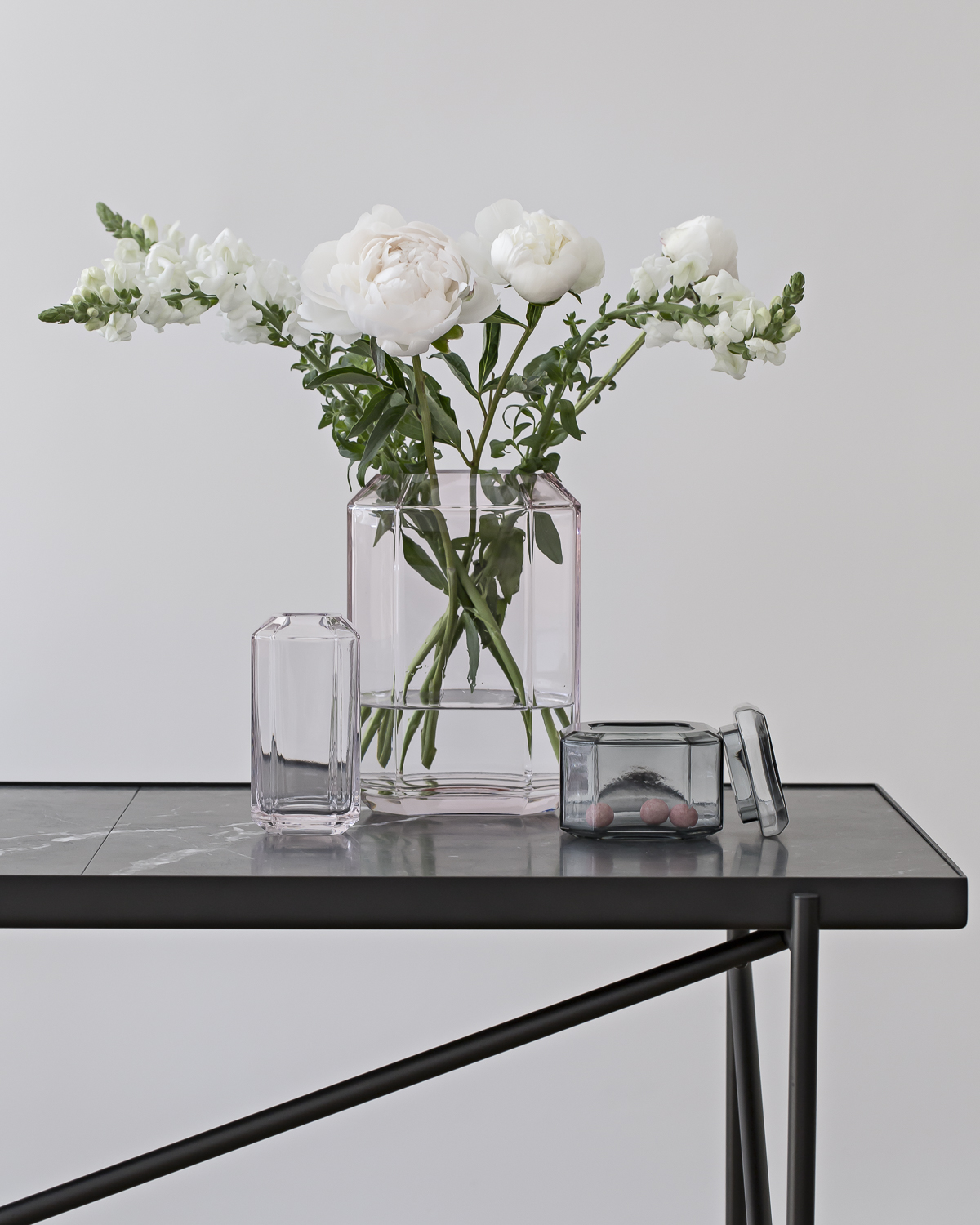 It looks so lovely that I really had a problem, figuring out where to place it. I could easily have one in each room. The glass is beautiful, clear and thick and I assure you that the pictures don't do it justice. It is a real jewel!
Wazon jest tak cudny, że miałam kłopot z tym gdzie go postawić, wszędzie wygląda idealnie. Musiałabym chyba mieć po jednym na każdy pokój. Szkło jest czyste, piękne, grube i zdjęcia nie oddają jego piękna. Prawdziwy klejnot!
Actually, the Jewel series from Louise Roe consists of much more than just vases. It includes beautiful side/coffee tables with either glas or marble tops, amazing rugs and some paper goods as well! The entire Jewel collection can be found here.
Kolekcja Jewel to jednak dużo więcej niż tylko wazony. Znajdziecie w niej także piękne stoliki kawowe (z fazowanymi blatami ze szkła lub marmuru), fantastyczne dywany czy drobne wyroby papiernicze. Wszystkie zobaczyć możecie tutaj.
If you like this vase it just as I do, please stop by my Instagram, where I have one GIANT Jewel Vase to give away now. A perfect gift to start the summer with!
Have a lovely weekend!
Jeśli podoba Wam się ten szklany klejnot, zapraszam na Instagram, gdzie mam właśnie do rozdania jeden taki piękny wazon Jewel w rozmiarze Giant. Idealny prezent na początek lata!
Tymczasem życzę Wam dobrego weekendu!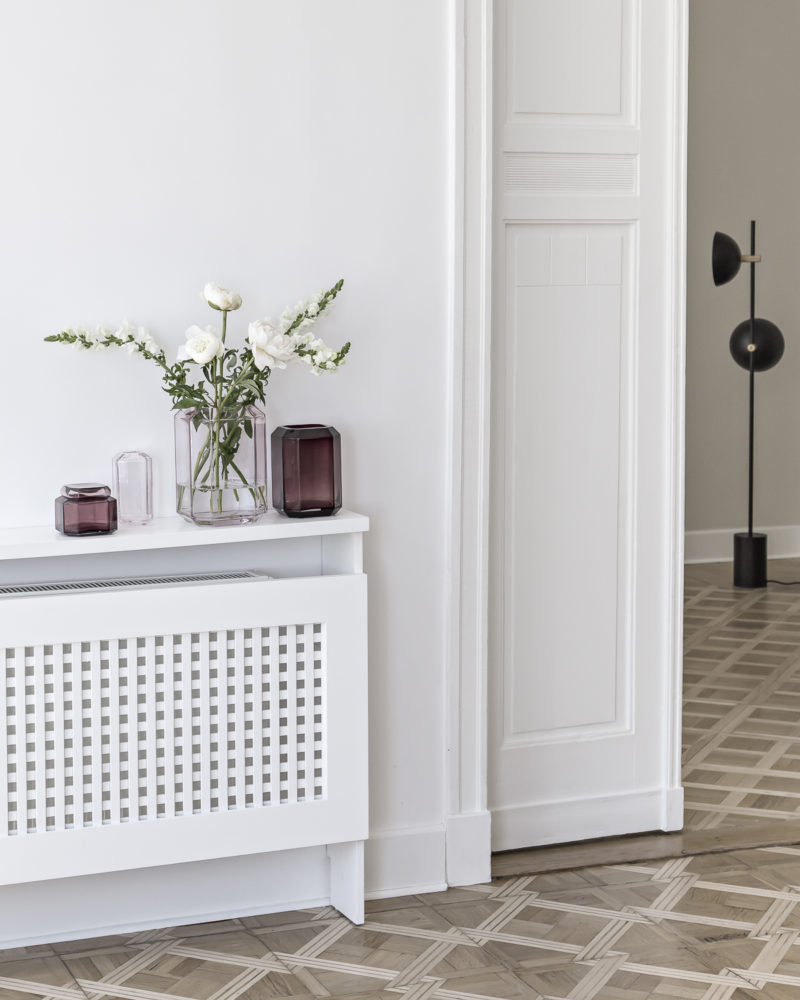 copyright Kasia Rutkowiak | My Full House | any unauthorised use prohibited
W Polsce wazony Jewel jak i inne produkty marki Louise Roe można kupić/zamówić w sklepach Another Design, Moaai oraz Collage.