Classic never goes out of style. This rule does not only describe fashion but also interior design. Just like a little black dress and classic heels is always worth having in your wardrobe, a classic lamp, chair or porcelain is a timeless addition to any home.
Lately a new classic moved in with us – a PH 3/2 lamp. Poul Henningsen designed the three-shade system in cooperation with Louis Poulsen back in 1926. Today, the three-shade family numbers 18 lights and consists of table, floor, wall, ceiling and outdoor lamps of different sizes.
I have admired this lamp ever since I first saw it in Denmark and I've been wanting one for years. I like it's simple, elegant shape and I truly love the light it gives. Mouth-blown opal three-layer glass shades,  glossy on top and sandblasted matt on the underside, give a soft and diffuse light distribution. I am sure it won't be the last lamp of this family in our home.
Nowy klasyk – lampa PH 3/2
Klasyka nigd nie wychodzi z mody. Ta prawda dotyczy nie tylko ubrań, ale także wnętrz. Tak jak mała czarna i klasyczne szpilki zawsze warto mieć w szafie, tak klasyczna lampa, krzesło czy porcelana jest ponadczasowym dodatkiem do każdego wnętrza.
Ostatnio do naszego domu wprowadził się nowy klasyk – lampa PH 3/2. Poul Henningsen zaprojektował system lamp o abażurach złożonych z trzech części już w 1926 roku. Dziś kolekcja liczy 18 modeli i składają się na nią lampy stołowe, podłogowe, wiszące, ścienne i zewnętrzne w różnych rozmiarach.
Lampy PH podziwiałam odkąd pierwszy raz je zobaczyłam w Danii wiele lat temu i od dawna marzyłam choć o jednej z nich. Podoba mi się jej prosty, elegancki kształt i uwielbiam światło, które daje. Ręcznie robione, błyszczące od góry i piaskowane od dołu szklane elementy abażuru pięknie zmiękczają i rozpraszają światło. Jestem pewna, że to nie będzie ostatnia lampa tej kolekcji w naszym domu.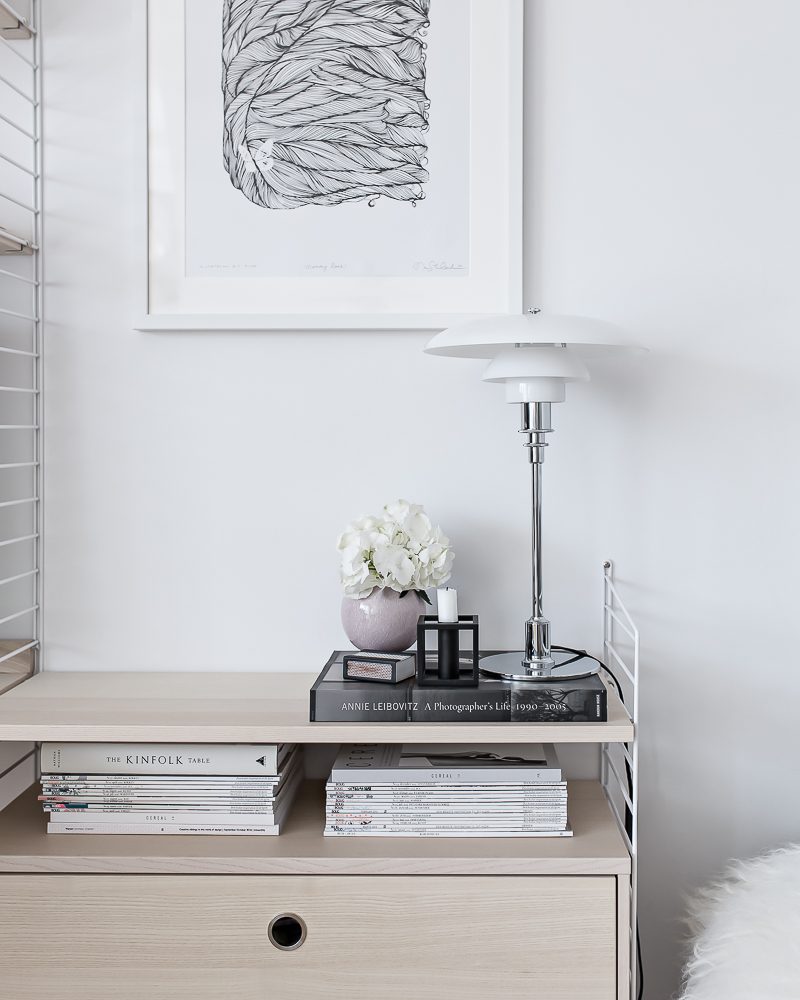 ? Kasia Rutkowiak / My Full House