Yes! They are here! On flower markets, Instagram and blogs, peonies start spreading their beauty. I have been waiting so impatiently to smell them again, to see the round, chubby buds turning into muliti layer heaven. I cannot help but smile when I look at them and I feel like placing a peony bouquet in every room. The season for them is way too short so I don't want to miss a day without their scent and beauty. Definately some of my absolutely most loved flowers of all times. Can you blame me?
Get ready for some serious peony spamming during the coming weeks! Let's start with these white and blush honeys with a dark rim in the center. Can you smell them?
Pierwsze peonie tego roku
Tak! Już są! Na straganach, instagramie i blogach, peonie zaczynają roztaczać swój czar. Tak bardzo na nie czekałam. Na ich zapach, na pulchne, okrągłe pączki otwierające się aby ukazać piękne wnętrze o niezliczonych płatkach. Patrzę na nie i nie mogę przestać się uśmiechać. Mam ochotę postawić bukiet peonii w każdym pokoju. Sezon na nie jest taki krótki, nie chcę stracić ani dnia ich woni. To zdecydowanie jedne z moich ukochanych kwiatów.
Dlatego przygotujcie się na dużą dawkę peonii w najbliższym czasie. A sezon zaczynamy od tych biało-pudrowych ślicznotek z ciemną obwódką na wewnętrznych płatkach. Czujecie jak pachną?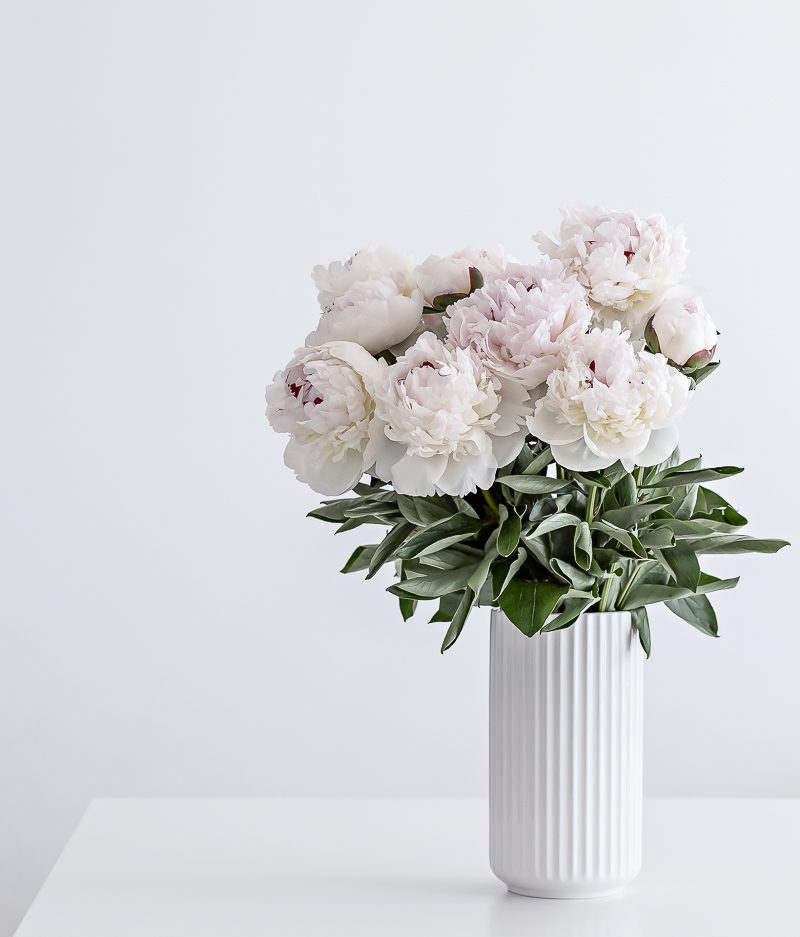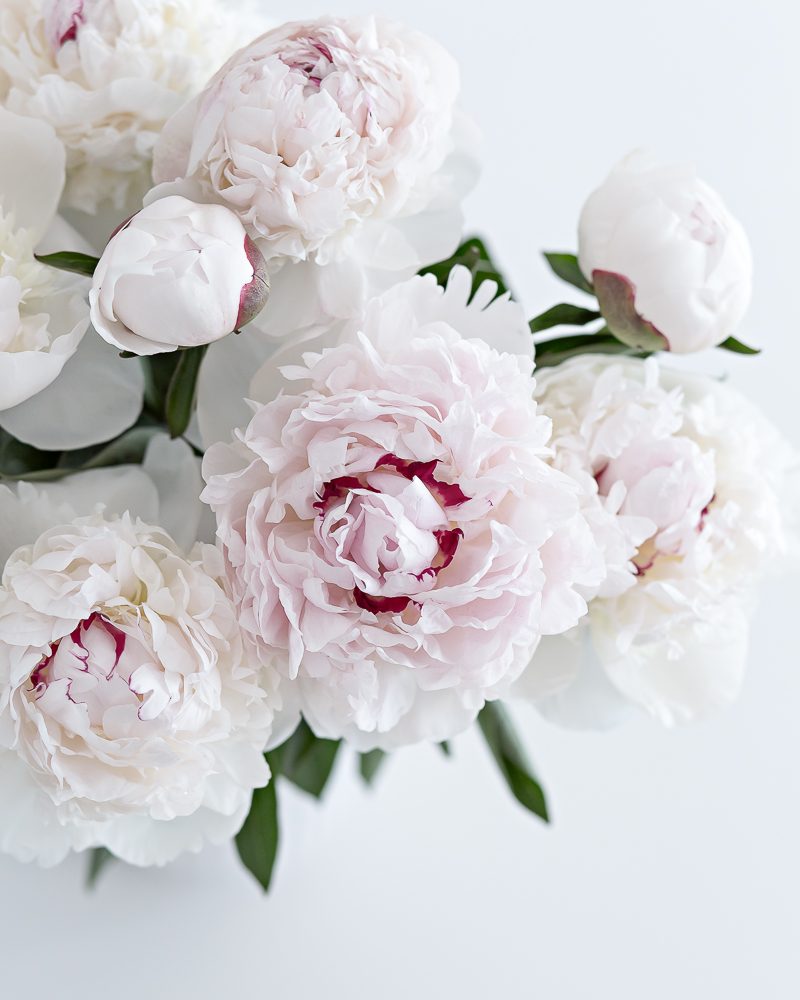 ? Kasia Rutkowiak / My Full House
And once more, classic shape of porcelain Lyngby vase proves to be a perfect choice for these amazing flowers.
I raz jeszcze, prosty, elegancki wazon Lyngby okazuje się idealny dla tych cudownych kwiatów. Już wkrótce te wazony, jak i talerze, kubki i inne produkty tej dunskiej marki będziecie mogli kupić w polskich sklepach. Z pewnością dam Wam znać!