I remember when I was a teenager and walked the streets of a Danish town, window-shopping. This was when my curiosity for Danish and Scandinavian design was born. I stopped by the interior chain shops and small boutiques as well as special lamp shops and stared at all the nice forms, solutions and ideas for home. And I dreamed of being able to decorate my future home with these timeless designs.
The memories came back when I was unpacking my recent order from the Finnish Design Shop with a beautiful PH-5 lamp from Louis Poulsen. The lamp, designed by Poul Henningsen in 1958, has been on my dream list for far too long and eventually this dream came true. It's going to look gorgeous over the dining table, but before I will be able to show you more, here is just a sneak peek of this true beauty. To be continued…
Zajawka naszej nowej jadalni – lampa PH-5 Louis Poulsen
Pamiętam, kiedy jako nastolatka spacerowałam ulicami duńskiego miasteczka oglądając sklepowe witryny. Najwięcej czasu spędzałam przed sklepami z artykułami wyposażenia wnętrz i sklepikami z lampami, marząc o tym, że kiedyś będę mogła kupować w nich dekoracje do mojego domu. To właśnie wtedy powoli rodziła się moja miłość do skandynawskiego i duńskiego designu.
Te wspomnienia ożyły kiedy kilka dni temu rozpakowywałam przesyłkę z Finnish Design Shop z piękną lampą PH-5 Louis Poulsen, która była na mojej liście marzeń zdecydowanie za długo. Zaprojektowana w 1958 roku przez Poula Henningsena, lampa ta jest kwintesencją skandynawskiego połączenia formy i funkcjonalności. Będzie pięknie zdobiła naszą nową jadalnię. Zanim będę mogła pokazać Wam nieco więcej – dziś delikatna zajawka i pierwsze zdjęcia nowej lampy. Ciąg dalszy nastąpi…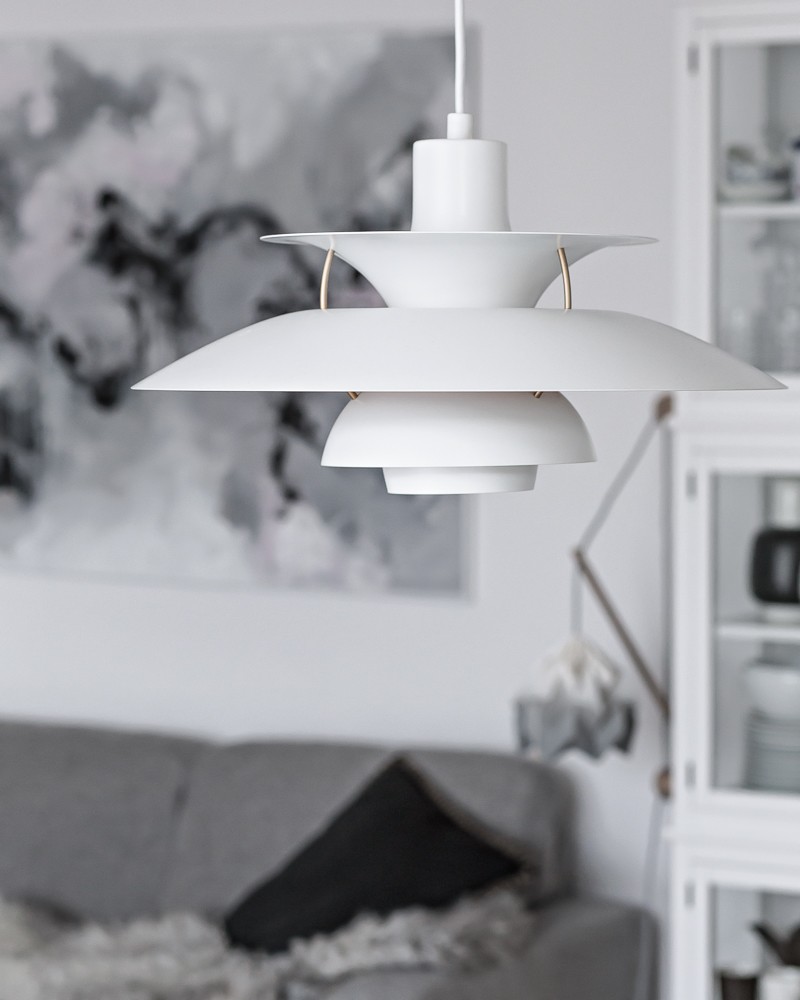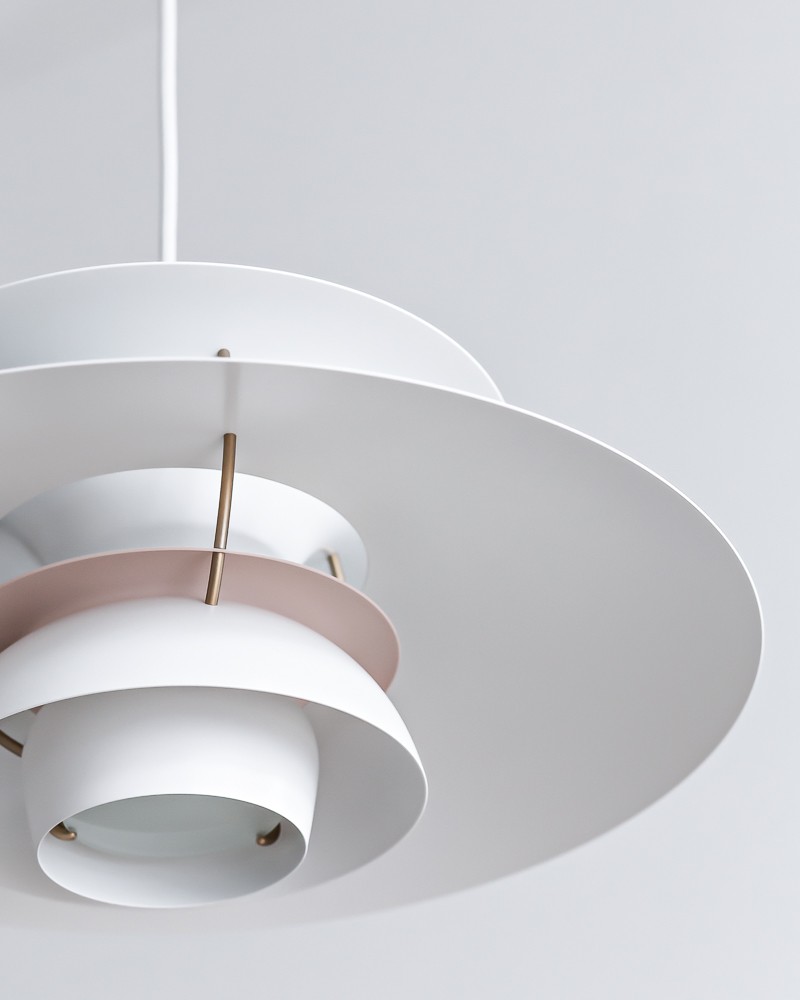 ? Kasia Rutkowiak / My Full House