Some of you might know about our stresfull moments this passing week. I wrote about it on my Instagram. Helena got her thumb injured during sports class last Wednesday and we spent Wednesday and Thursday at Children's Hospital, as it needed to be put back in place in full anesthesia. Luckily it all went well and Helena is back home again. One more time, we would like to thank you for all your kind words and private messages. They were all so sweet and meant a lot.
Now I am kind of "what can I get you Baby" mom, so happy that she's feeling better. On our way from the hospital we got some eclairs and caramel cakes to sweeten up the stress. Eclairs disappeared instantly and today we had the caramel and nut cakes with our tea. Served on beautiful Nordic Kitchen plates, they tasted amazing.
If you like the new stoneware series from one of my absolitely favorite Danish brands, you can now win a set for 4 people in the giveaway running on Instagram. All entries are accepted right here.
Piątkowa herbata (i konkurs Nordic Kitchen) z Eva Solo
Jak niektórzy z Was wiedzą, ostatnie dni były dla nas stresujące. Pisałam o tym na Instagramie. Helenka po kontuzji na lekcji wf trafiła do szpitala dziecięcego, gdyż zwichnęła kciuk. Jako, że uraz był poważny, nastawiane musiało się odbyć w narkozie, tak więc dwa dni spędziła w szpitalu. Była super dzielna. Raz jeszcze dziękuję za tyle ciepłych myśli, wiadomości, maili i komentarzy.
Teraz jestem w nastroju "na co masz ochotę Kochanie?", tak bardzo się cieszę, że Helena czuje się lepiej. Po drodze ze szpitala kupiłyśmy sobie na osłodę eklery i babeczki z karmelem. Eklery zniknęły od razu, a dziś przyszła pora na babeczki i herbatę. Smakowały wybornie, podane na talerzykach z serii Nordic Kitchen od Eva Solo.
Jeśli podoba Wam się ta seria jednej z moich absolutnie ulubionych duńskich marek – zapraszam do wzięcia udziału w konkursie na Instagramie, w którym nagrodą jest zestaw naczyń dla 4 osób. Zgłoszenia przyjmowane są tutaj.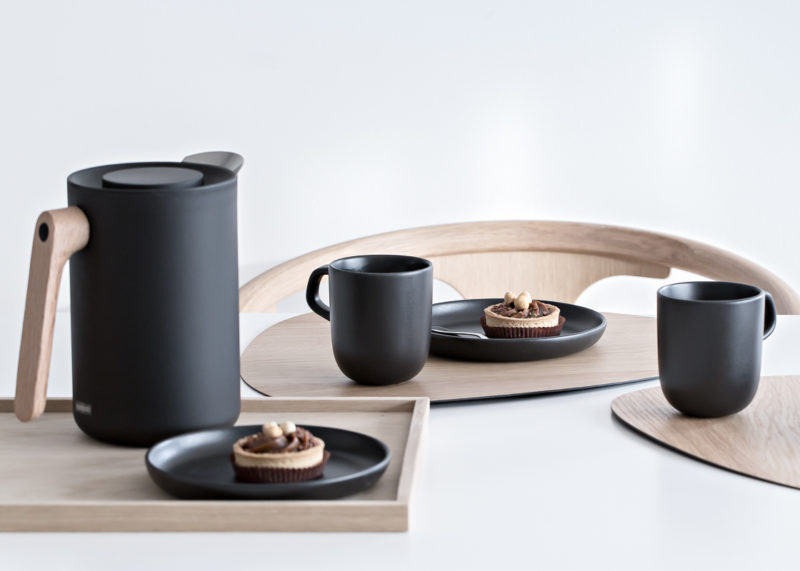 One of my favorite pieces from this collection is the new vacuum jug with oak handle. I absolutely love it and I enoy the fact that it can be combined with Legio Nova series too. Now one of you can win the vacum jug, together with 4 cups and plates to enjoy hot tea or coffee in a beautiful way. Good luck!
W nowej kolekcji bardzo podoba mi się termos z dębową rączką. Fajne jest też to jak na zasadzie kontrastu łączy się z elementami z białej porcelany serii Legio Nova. Teraz ktoś z Was może wygrać taki termos, a wraz z nim cztery talerzyki i kubki. Powodzenia!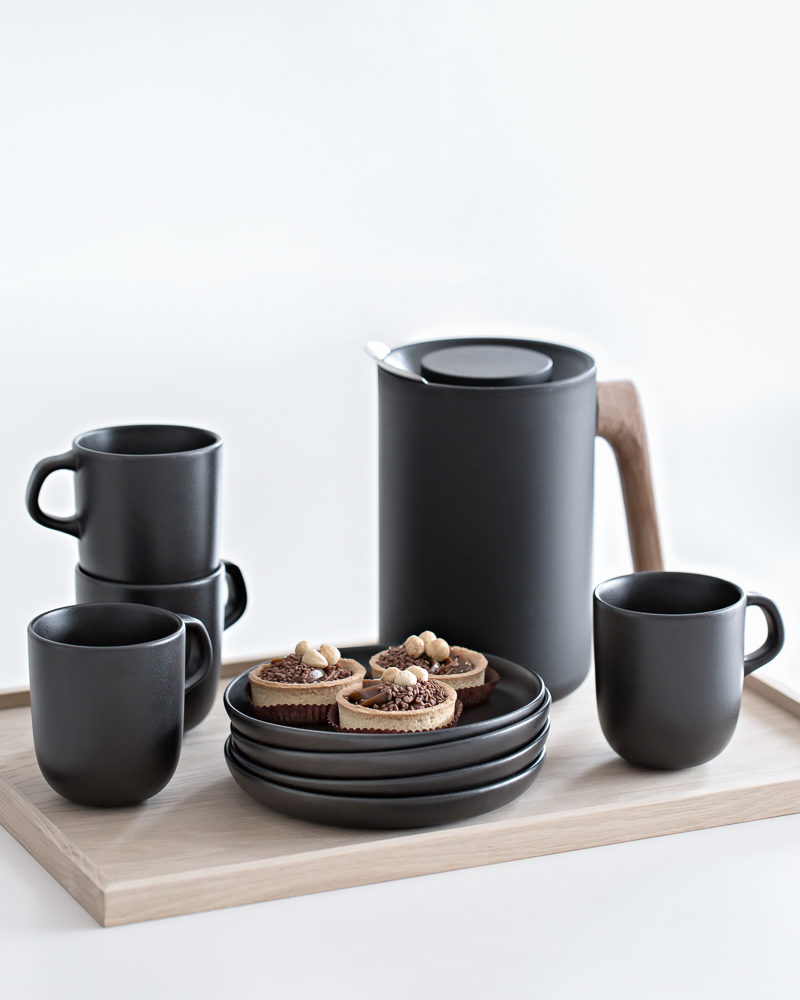 copyright Kasia Rutkowiak | My Full House
in cooperation with Eva Solo