Waking up on Sunday, when I have no work scheduled and kids are playing quietly is one of my favorite moments of life. Funny how little a (working) mother needs. If that wasn't enough, there are more nice things coming up today. A family gathering, maybe a walk in a park. But first coffee, magazine and some extra care. I am currently going through acid treatments to freshen up my skin and I need all the moisture I can get. I am trying out a new Hydra Beauty line from CHANEL. And once all the unpleasant treatments are done, I promissed myself a nice tour to a spa. If only I can fit it in the schedule, which is quite tricky lately. Do you have any good spa routines to recommend?
Wishing you a beautiful Sunday!
Piękna niedziela
Niedzielna pobudka, kiedy nic nie muszę, a dzieci bawią się cicho to jeden z fajniejszych momentów życia. Niesamowite jak mało czasem trzeba pracującej mamie. Dziś czeka nas jeszcze więcej fajnych rzeczy – spacer w parku i rodzinne spotkanie. Same przyjemności. Ale póki co – kawa i gazeta (świetne jest nowe wydanie specjalne Elle Decoration o osobowościach designu). Do tego odrobina dopieszczenia dla skóry. Jestem właśne w trakcie serii zabiegów z kwasami i moja przesuszona skóra przyjmie każde nawilżenie. W domowym zaciszu wypróbowuję więc serię Hydra Beauty od CHANEL. Obiecałam sobie, że jak te mniej miłe zabiegi się skończą wybiorę się do spa. To jest, jeśli uda mi się wygospodarować nieco wolnego czasu, bo z tym ostatnio jest kłopot. Macie jakieś miejsca, albo zabiegi które szczególnie polecacie?
Pięknej niedzieli!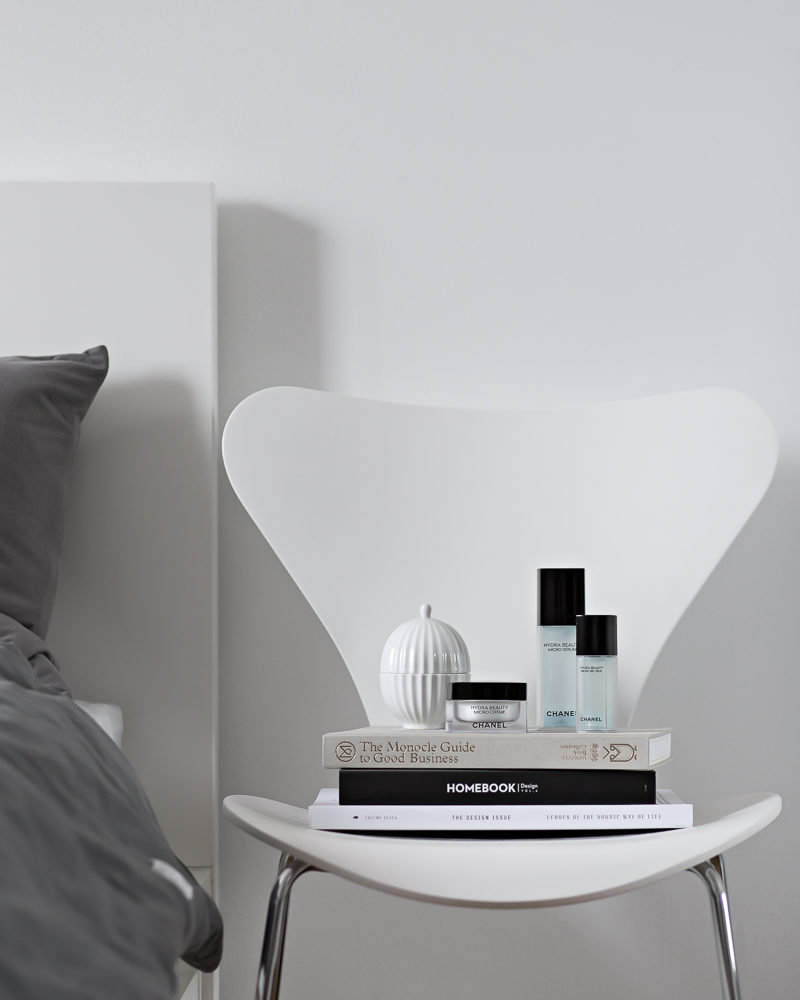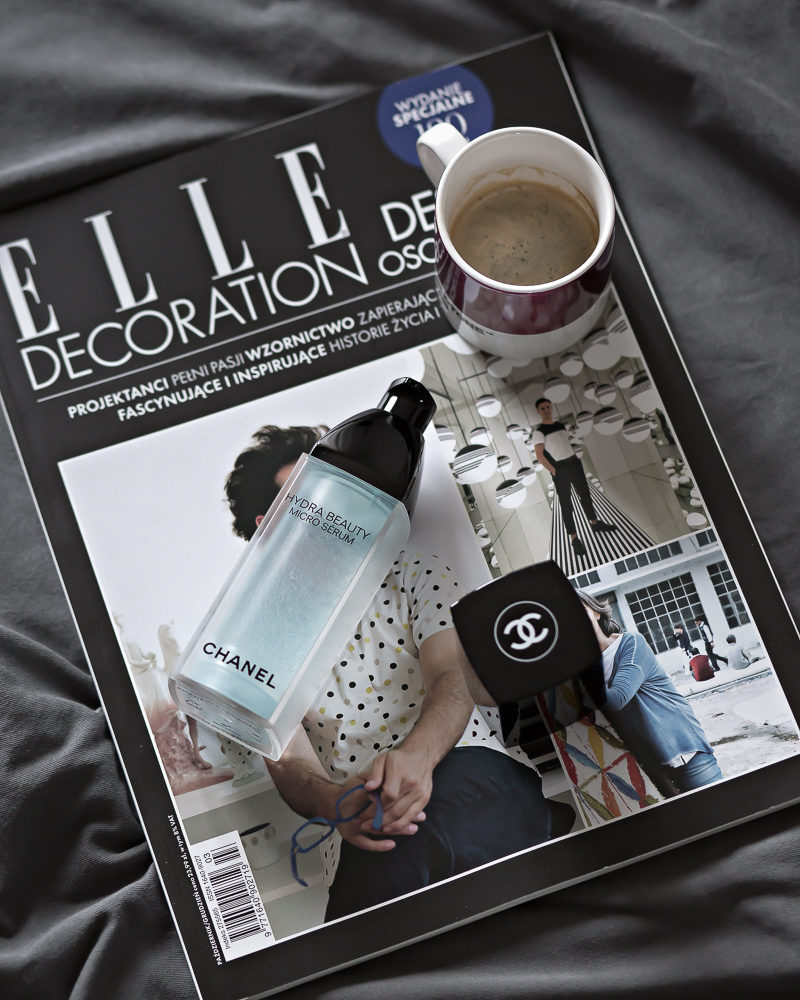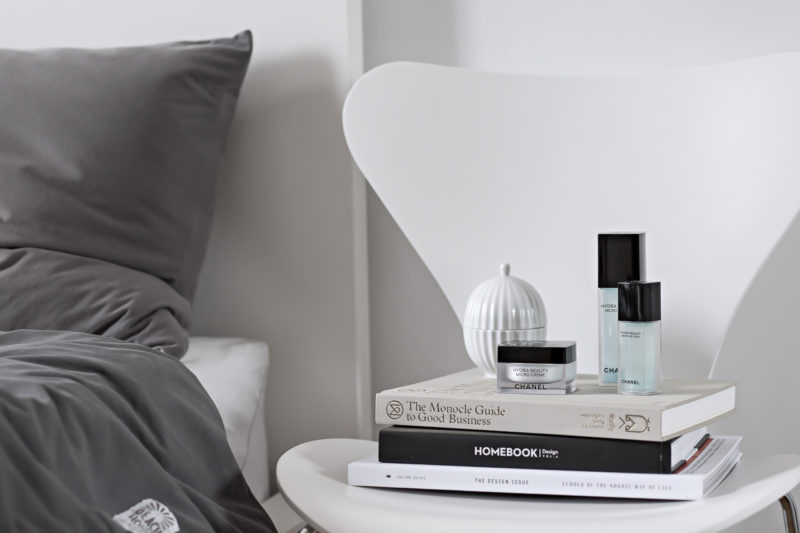 copyright Kasia Rutkowiak / My Full House
chair / krzesło – Series 7 Fritz Hansen, bonnboniere / bomboniera – Lyngby