It's been some busy weeks here at My Full House, and there has been some spring changes in most of the rooms. I decided to redecorate the girls' room a bit and soon I will be ready with a more detailed blogpost and many pictures. I bet you can spot some changes already. What's not changing is the furniture. I cannot imagine this room without Oliver Funiture's bunk bed and Stokke Tripp Trapp chairs and neither can they.
Stay tuned for more pictures and details, coming already next week! The previous look of this room can be found here.
Pokój dziewczynek 2018 – wiosenna zajawka
Za mną kilka pracowitych tygodni. Między codziennymi zajęciami doszło planowanie i realizacja zmian w naszym mieszkaniu. Jak wiosna, to wiosna! Dużo zmian nastąpiło w pokoju dziewczynek. Już niedługo pokażę Wam szczegóły. To co się nie zmieniło to meble – ani ja, ani dziewczynki, nie wyobrażamy sobie tego pokoju bez łóżka Oliver Furniture i krzeseł Tripp Trapp.
W przyszłym tygodniu obiecuję Wam więcej – przygotujcie się na wszystkie nowości i dużo zdjęć! Dotychczasowy wystrój pokoju dziewczynek można zobaczyć tutaj.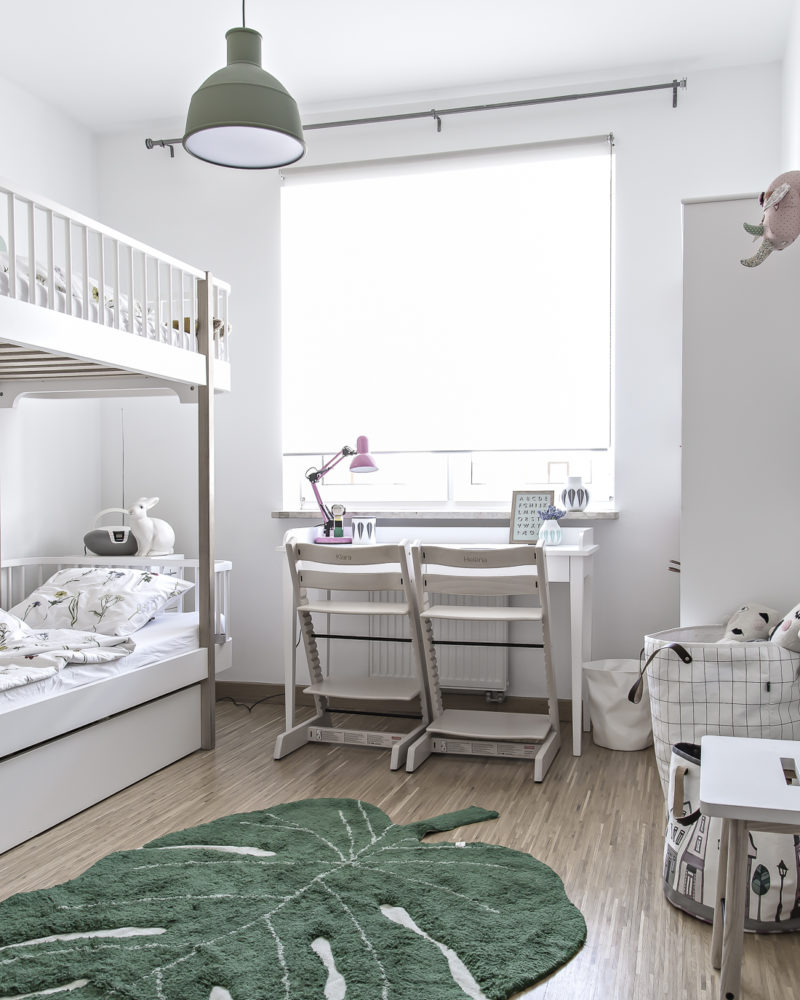 Copyright Kasia Rutkowiak | My Full House | Any unauthorised use prohibited