It's 27 th of April. That means quite a few things. Exactly in one month time, I will turn 40. And to my surprise, the thought of it makes me happy. Thinking back at my 30th birthday a decade ago, I can remember that I wasn't too glad. Actually, going from twenties into thirties felt really bad and couldn't understand when did all the time pass? But this time it's different. Looking at my children, my life, my goals, and dreams – those already fulfilled and those "in making", I feel happy, privileged and I can see that there's still so much to do.
And speaking of my children, our birthday fever is about to start now. With Klara's 7 th birthday tomorrow, and Helena's 10 th birthday on the next day, we'll done with 2 out of 3 within a weekend. And on Thursday, Olaf will celebrate his 12 th birthday as well. If you have kids, you know that the excitement is high. And so is the joy. Due to a long bank holiday here in Poland, the schools will be closed next week and we will have some time to spend with family and friends. Some really exciting things await us, but hush – it's a secret! Especially due to my kid's access to the internet. I can't believe that my children actually read my blog!  :)))
I am wishing you a wonderful weekend!
Czas podsumowań i urodzinowa gorączka
Jest 27. kwietnia, a to oznacza kilka rzeczy. Dokładnie za miesiąc skończę 40 lat. Ku mojemu zdziwieniu, jest mi z tym bardzo dobrze. Pamiętam jak dekadę temu, przekraczając trzydziestkę, złapałam dołek. Nie mogłam pojąć gdzie podział się czas? Tym razem jest inaczej. Ja jestem inna. Patrzę na dzieci, na życie, na cele i marzenia – te już spełnione i te "w trakcie spełniania" i czuję się szczęśliwa. Wciąż tyle cudownych rzeczy do zrobienia!
Skoro o dzieciach mowa, za moment gorączka ich urodzin. Jutro Klara skonczy 7 lat, a dzień po niej, w niedzielę, Helenka – 10. Weekend świętowania i dziewczyny o rok starsze. Do tego w czwartek, 3. maja Olaf skończy lat 12. Jeśli macie dzieci, możecie się domyślać jak bardzo gorący to czas w naszym domu. Ekscytacja sięga zenitu. Dzięki majówce i wyjątkowo wielu wolnym dniom, planujemy spędzić mini urlop z rodziną i przyjaciółmi. Czeka nas wiele ciekawych niespodzianek, ale nie mogę więcej napisać, bo moje dzieci mają dostęp do internetu. Moje dzieci czytają mój blog! :)))
Życzę Wam pięknego weekendu i wspaniałej majówki. Tu jeszcze kilka godzin pracy i oficjalnie zaczynamy sezon urodzinowy. Nie ma odwrotu!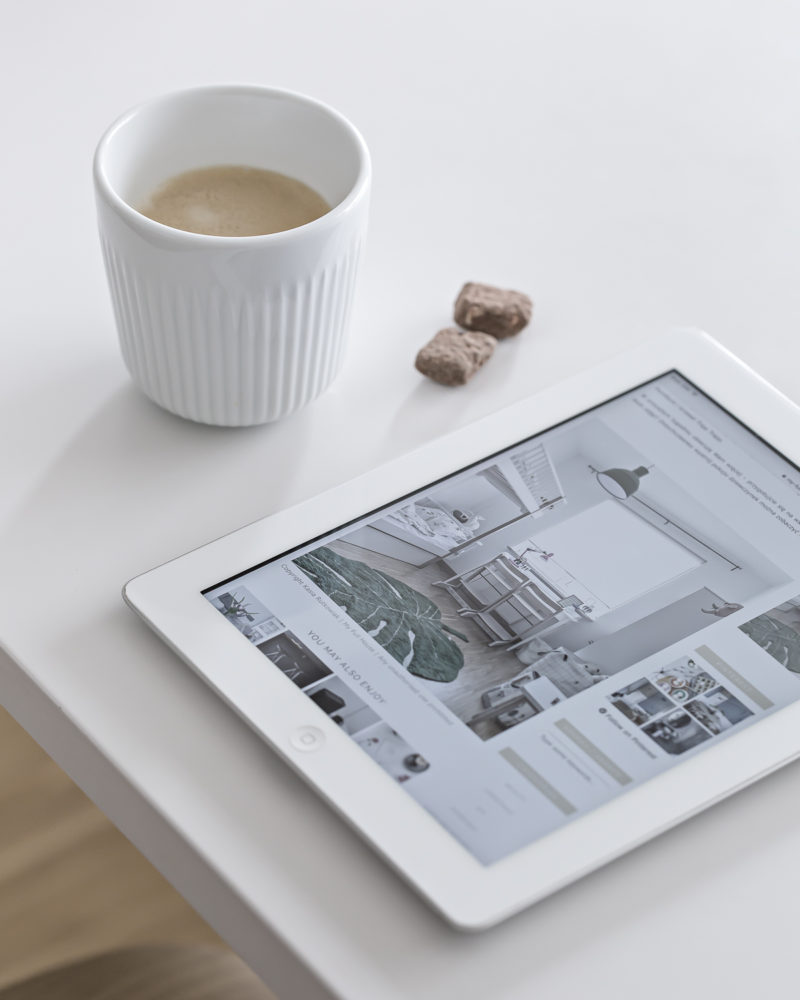 ps. These 3 Anthurium flowers somehow remind me of my 3 lovely children… I couldn't help sharing the thought :)
ps. Te trzy kwiaty Anturium przywodzą mi na myśl właśnie trójkę moich dzieci. Taka myśl…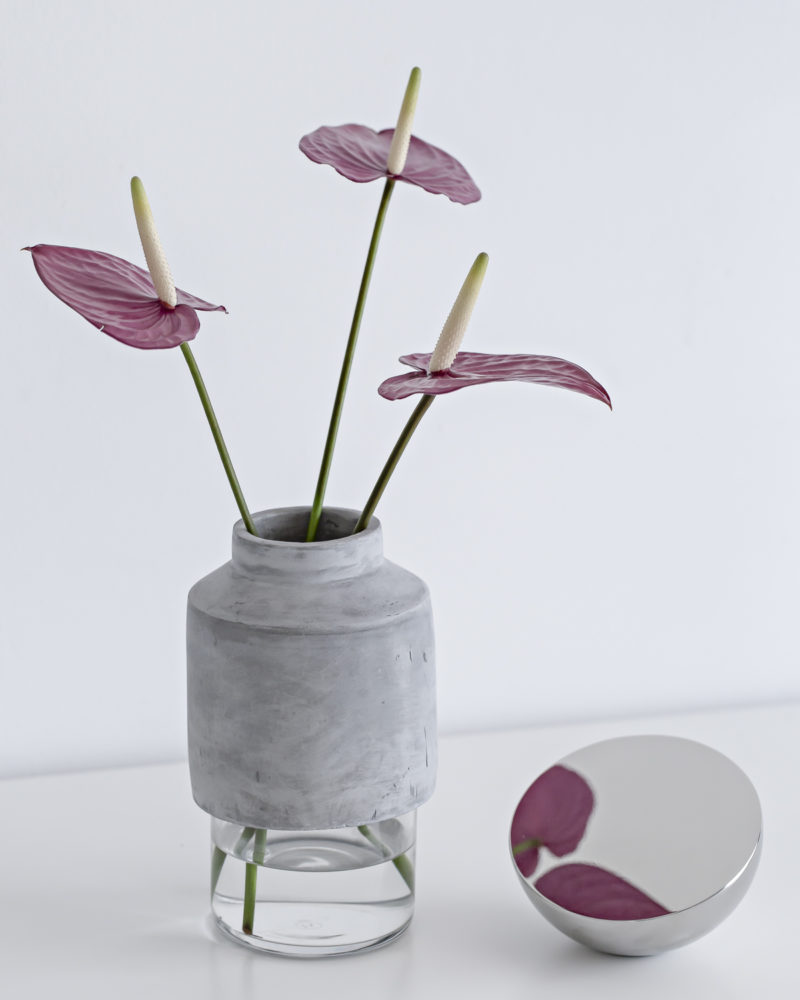 Copyright Kasia Rutkowiak | My Full House | Any unauthorised use prohibited
cup / kubek – Eva Solo, vase / wazon – Menu, table mirror / lusterko stołowe – New Works, lamp / lampa – LE KLINT Carronade