I feel grateful. Sitting in our apartment, answering mails, listening to music and planning new photoshoots, I get to think how happy I am to be doing all that, on my own terms. Thinking back, to the times when I did something completely different, I smile and… feel grateful again. For the tough but extremely rewarding job, often kicking me out of bed in the night, out in the heat (or snow). I have no regrets and I never think "I could have done it differently". Maybe I could have. Maybe not. But my path, my decissions, my failures and victories have brought me to where I am now. Soon the children will come back from Denmark, and guess what?! I will feel so grateful! For their closeness, their love, even for their fights. Grateful for our life.
Just a thought I had, while working today…
Wdzięczność
Czuję wdzięczność. Siedząc w naszym mieszkaniu, słuchając muzyki, odpowiadam na maile i planuję kolejne sesje myśląc jakie mam szczęście, że robię to wszystko na własnych warunkach. Powracam myślami do mojej poprzedniej pracy, jakże odmiennej od tego co robię teraz! Cieżkiej (również fizycznie), ale i bardzo wdzięcznej. Pracy, która tyle razy wykopywała mnie z łóżka w środku nocy, na upał (czy mróz). Niczego nie żałuję i nigdy nie myślę "mogłam to zrobić inaczej". Może mogłam. Może nie. Moja ścieżka, moje decyzje, porażki i sukcesy, zaprowadziły mnie tu gdzie jestem teraz. Niedługo dzieci wrócą z Danii i wiecie co? Spłynie na mnie ogromna wdzięczność. Za ich bliskość, za ich miłość, nawet za ich kłótnie. Wdzięczność za nasze życie.
Tak sobie dziś myślę, kiedy siedzę i pracuję…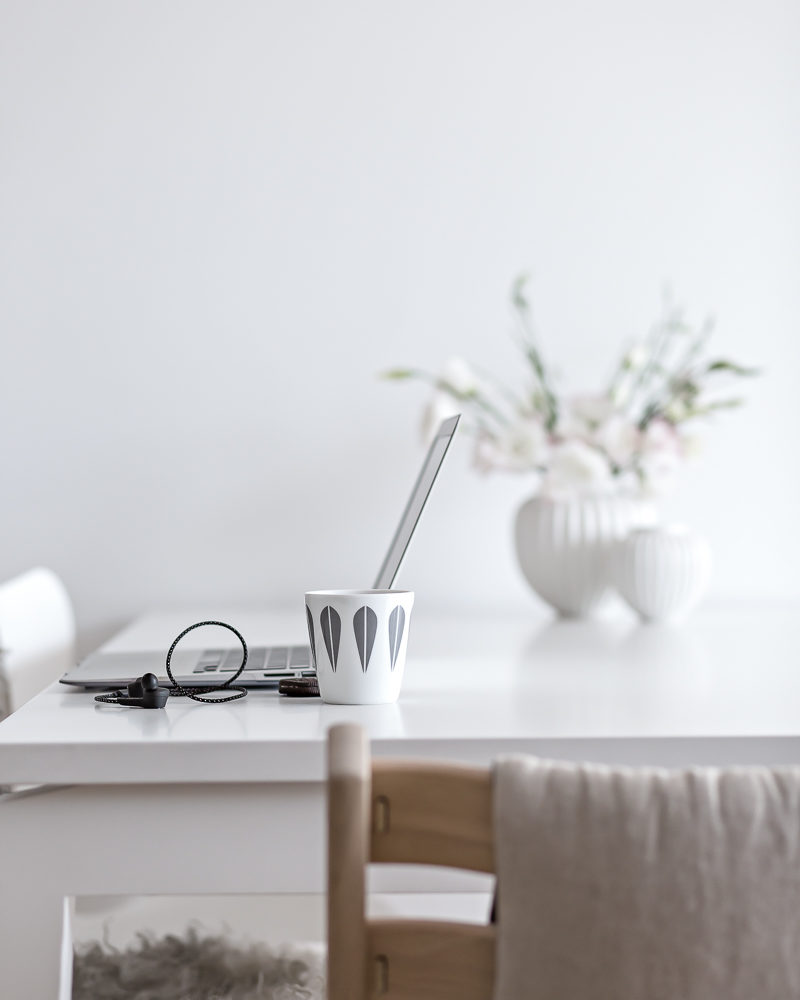 © Kasia Rutkowiak / My Full House
cup / kubek – Lucie Kaas (amazingdecor.pl), earphones / słuchawki – Beoplay H5