It's been almost four weeks since the kids went away. It is so quiet here. To fill in the (white) walls with some sound, we play music. Almost all the time. We start early in the morning, after waking up, and so the sounds of music continues till late, with some small breaks to catch up with the recent situation in Poland. We play jazz, funky, reggae, rock and pop, all depending on our mood. I am trying to catch up with the latest music trends, but also "undust" some old hits and bands. It feels so nice to open my eyes, get coffee served to bed and listen to some nice sounds, while trying to wake up. What do you listen to these days?
Muzyka od rana do wieczora
To już prawie cztery tygodnie odkąd dzieci wyjechały! Jest tak cicho bez nich. Aby wypełnić (białe) ściany dźwiękiem, słuchamy muzyki. Prawie cały czas. Zaczynamy rano, po przebudzeniu, i przez cały dzień (jedynie z przerwami na wiadomości o tym co dzieje się obecnie w kraju) mieszkanie wypełnia muzyka. Gramy jazz, funky, reggae, rock i pop, w zależości od nastroju i pory dnia. Staram się nadrobić muzyczne zaległości, ale i odświeżyć stare hity i wykonawców. Tak fajnie jest otwierać oczy, dostawać kawę do łóżka i budzić się powoli przy dźwiękach muzyki.
Czego słuchacie tego lata?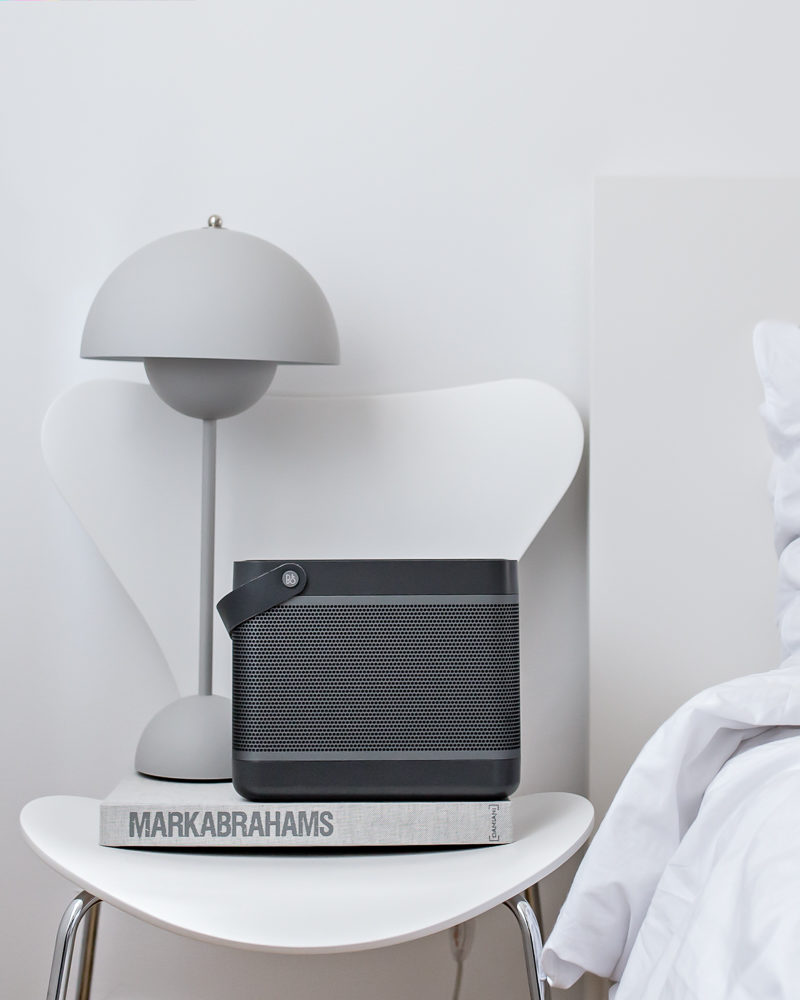 © Kasia Rutkowiak / My Full House
Speaker / głośnik – Beolit17 – Beoplay, lamp / lampa –  VP3 Flowerpot &tradition, chair / krzesło – Series 7 Fritz Hansen (do kupienia w Scandinavian Living)