I am hit by this fall's first cold. Body ache, running nose and sore throat, a standard "set". So today will be spent at home, doing office work, in a comfy sweater and warm socks. To brighten up my day, I have this new, beautiful poster from Sarah Coco Lapine. It is called Pampas and shows Papmas Grass on beige background. The poster is a part of the newest collection by Coco Lapine Design and I love all the motifs designed by Sarah.
To begin with, I put it right next to my String System home office, where it looks great and really cheers me up on my not too good day. I have also just made myself a big pot of hot tea and will stay here for the coming hours. Wishing you a lovely day, stay warm and healthy!
Nowy plakat i pierwsze przeziębienie
Stało się, jestem trafiona. Ból ciała, gardła, katar i taki tam standardowy "zestaw". Dlatego dziś nie ruszam się z domu. Zostaję "w biurze", w swetrzei ciepłych skarpetkach. Humor poprawia mi nowy plakat od Sarah Coco Lapine. Nazywa się Pampas i przedstawia wiązkę trawy Pampas na beżowym tle. Plakat ten pochodzi z najnowszej kolekcji Coco Lapine Design. Bardzo podobają mi się wszystkie motywy, które do niej wybrała i stworzyła Sarah.
Na początek, powiesiłam plakat obok biurka String, gdzie pasuje idealnie i poprawia mi humor w ten nie najlepszy dzień. Zaparzyłąm też czaniczek herbaty, którą zamierzam popijać przy pracy. Dobrego dnia dla Was, pamiętajcie, żeby się nie przeziębić ;)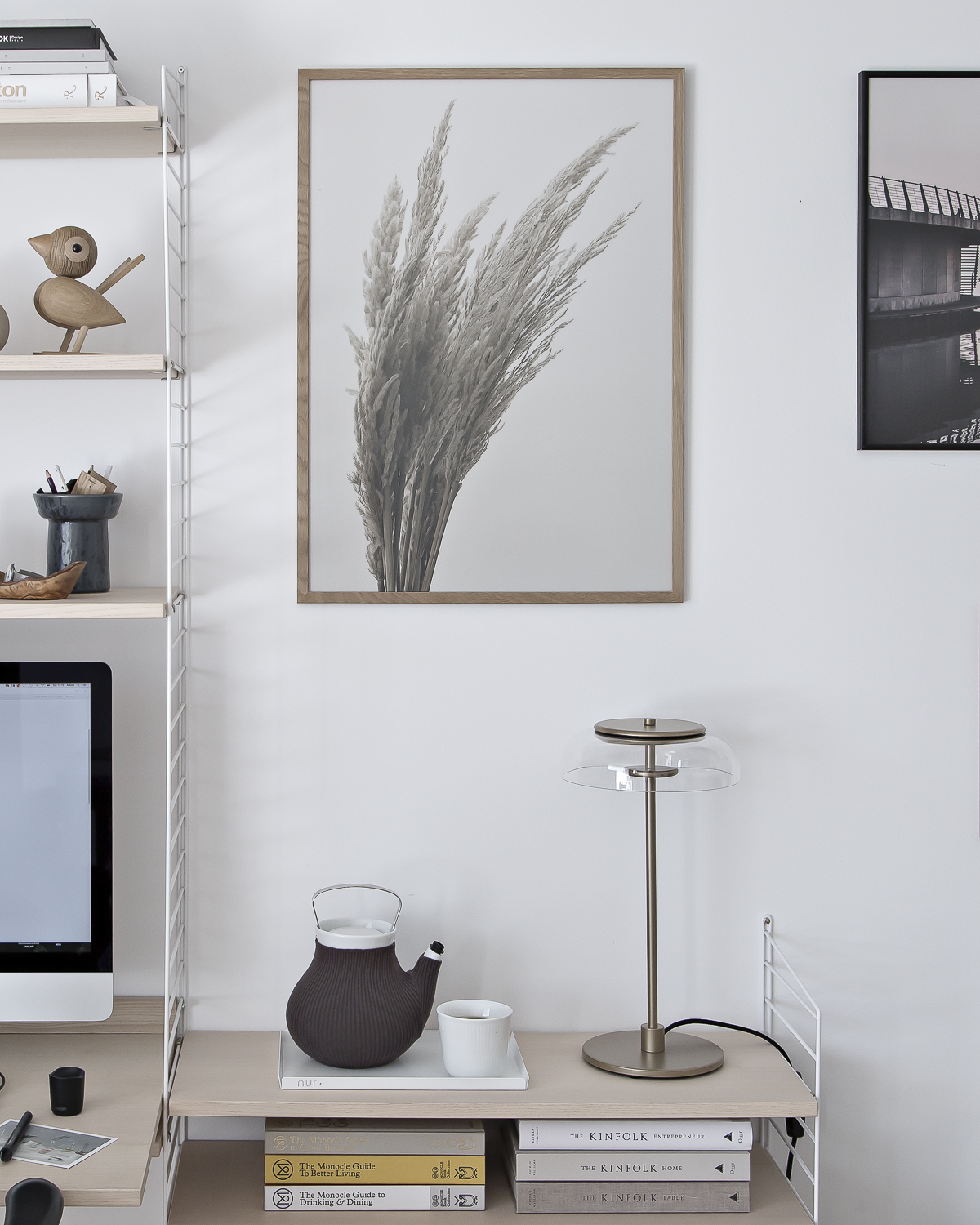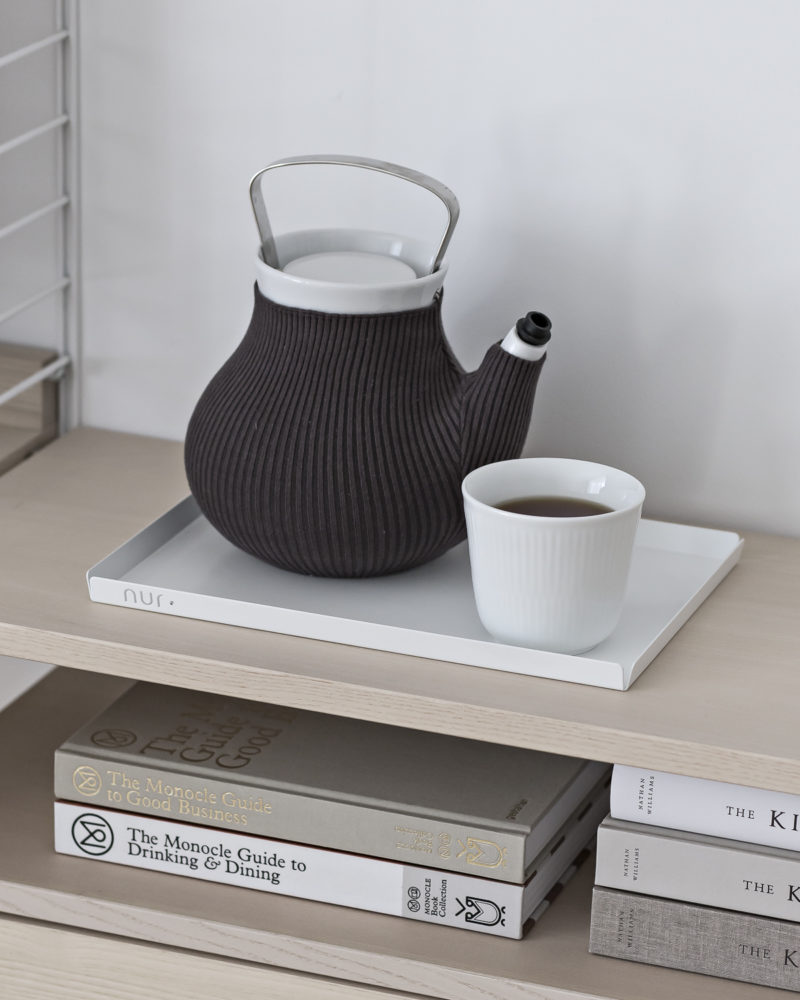 copyright Kasia Rutkowiak | My Full House | any unauthorised use prohibited
Ppster / plakat – Coco Lapine Design, tray / taca – NUR, teapot / czajniczek – Eva Solo, Thermo cup / kubek termiczny – Royal Copenhagen, table lamp / lampa – Nuura