And so it's here, brand new and unused 2018, and I couldn't be more happy. New chances, new openings, new people, new possibilities. Grateful for all that has brought me to where I am now, I am ready to embrace what comes next. I have quite some "resolutions", all leading to a more balanced, helathy and organized life. We have plans to travel, expand and explore. It is a wonderful feeling!
This year (and forever) I am wishing you (and myself) positive attitude and good energy. Open to all the new things that await you. Make your dreams into plans and make them happen. Enjoy all your life's adventures and changes once their time comes. It doesn't always happen when expected or wished, but to embrace it as it comes is a great skill, that can be learned. Let's be good students, dear all!
Witaj 2018!
Już jest, nowy, nieużywany, 2018 rok. Jest radość! Nowe szanse, początki, nowi ludzie i możliwości. Z wdzięcznością za wszystko co do tej pory mnie spotkało, jestem gotowa na to co przed nami. Mam całkiem sporo "noworocznych postanowień", które mają na celu sprawić, że życie codzienne będzie milsze, zdrowsze i lepiej zorganizowane. Są plany na podróże, rozwój i odkrywanie tego co nowe. Jest cudownie!
W tym (i każdym) roku, nieustająco życzę Wam (i sobie) pozytywnej, dobrej energii. Otwierajmy się na nowe. Zamieniajmy marzenia na plany i realizujmy je. Czerpmy z życiowych przygód, mimo faktu, że nie zawsze przytrafiają się nam w odpowiednich momentach. Przyjmowanie tej nieprzewidywalności z pokorą i pozytywnym nastawieniem to bardzo cenna umiejętność, której warto się nauczyć. Bądźmy zatem dobrymi uczniami!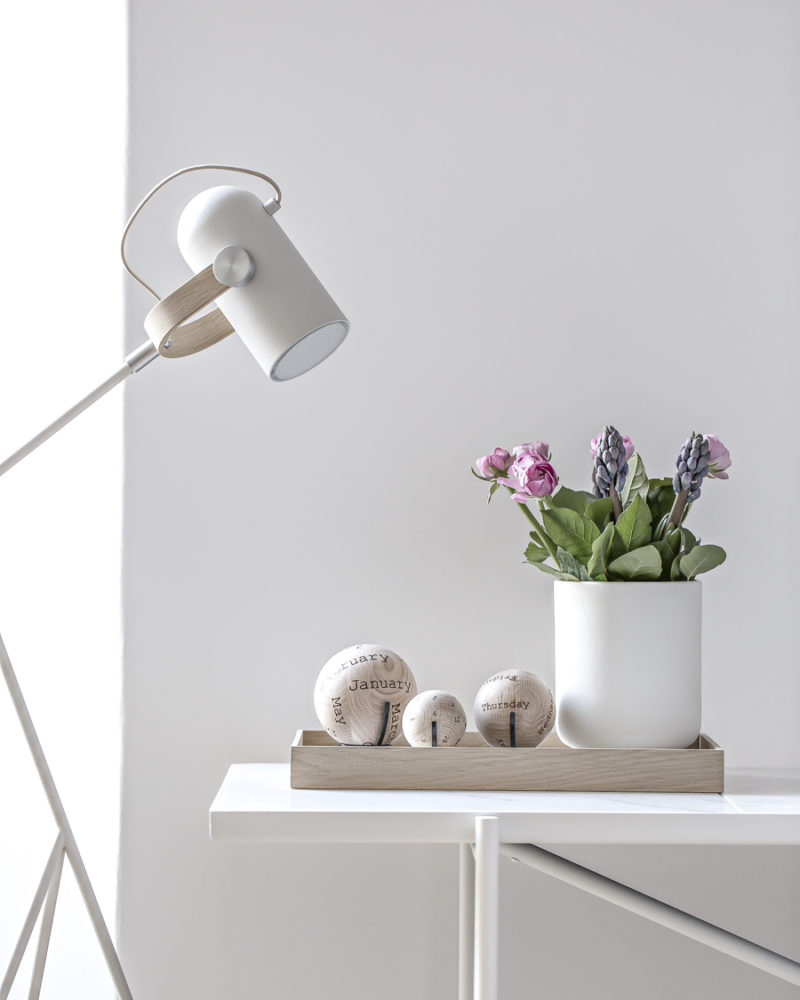 Copyright Kasia Rutkowiak / My Full House
Console / konsola – Handvark, tray and calendar / taca i kalendarz – The Oak Men,  vase / wazon – Louise Roe, lamp / lampe – Carronade, LE KLINT.