A little while ago Kinfolk came with its long time awaited book. "The Kinfolk Entrepreneur – Ideas for Meaningful Work" is Kinfolk's third book publication (after "Table" and "Home"). In the "Entrepreneur" we get to meet 40 creative people running they own businesses and hear their stories. They share their experiences from a very personal point of view and they are living proofs that disappointment and defeat has huge motivating power. No sky is the limit when you have passion for what you do and are willing to work hard for it. The book also includes tips and advice for readers looking for more balanced and satisfying life.
I have only started reading it and I cannot wait to continue. It looks as if the Kinfolk Entrepreneur was worth the wait.
Jesienne czytanie – Kinfolk Entrepeneur (i nie tylko)
Całkiem niedawno wydawnictwo Kinfolk wypuściło na rynek najnowszą książkę.
"The Kinfolk Entrepreneur – Ideas for Meaningful Work" – to trzecia książkowa pozycja Kinfolk, po "Table" i "Home". W książce poznajemy czterdzieścoro kreatywnych ludzi i ich historie opowiedziane z osobistego punktu widzenia. Możemy przeczytać o tym jak porażka daje się przekuć w sukces i o tym, że każde marzenie można zrealizować, jeśli się kocha to co się robi i jest się gotowym ciężko pracować. Jest tu także wiele cennych rad dla wszystkich, którym zależy na bardziej harmonijnym i satysfakcjonujacym sposobie życia.
Dopiero zaczęłam lekturę, ale już bardzo mi się podoba – warto było czekać.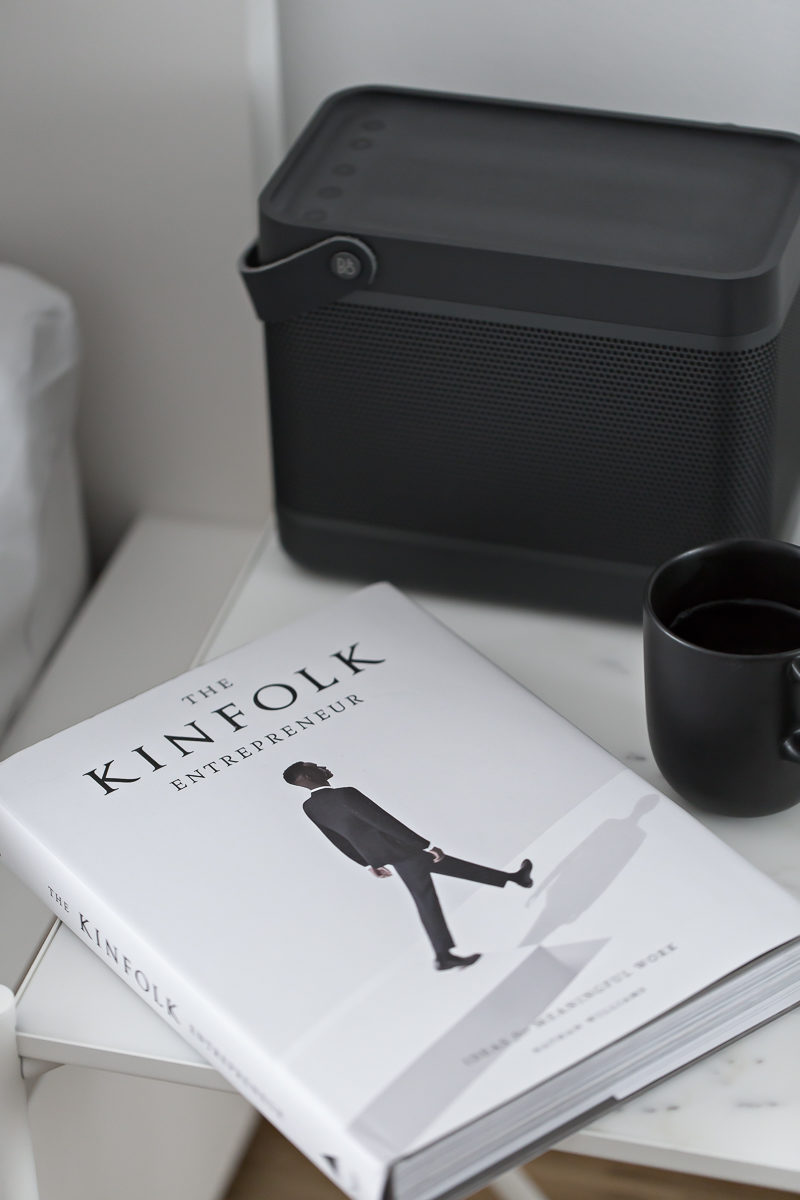 And below a couple more books – in Polish (for a change).
Skoro piszę o lekturze na jesień – mam jeszcze dwie propozycje w rodzimym języku.
Pierwszą z nich jest Homebook Design Vol.4 – pięknie wydany, niezwykle ciekawy album dla pasjonatów designu oraz wszystkich zainteresowanych urządzaniem wnętrz. Jedna z lepszych i ciekawszych pozycji na rynku. Skarbnica wiedzy i dobrych wnętrzarskich adresów. Jak dla mnie obowiązkowy.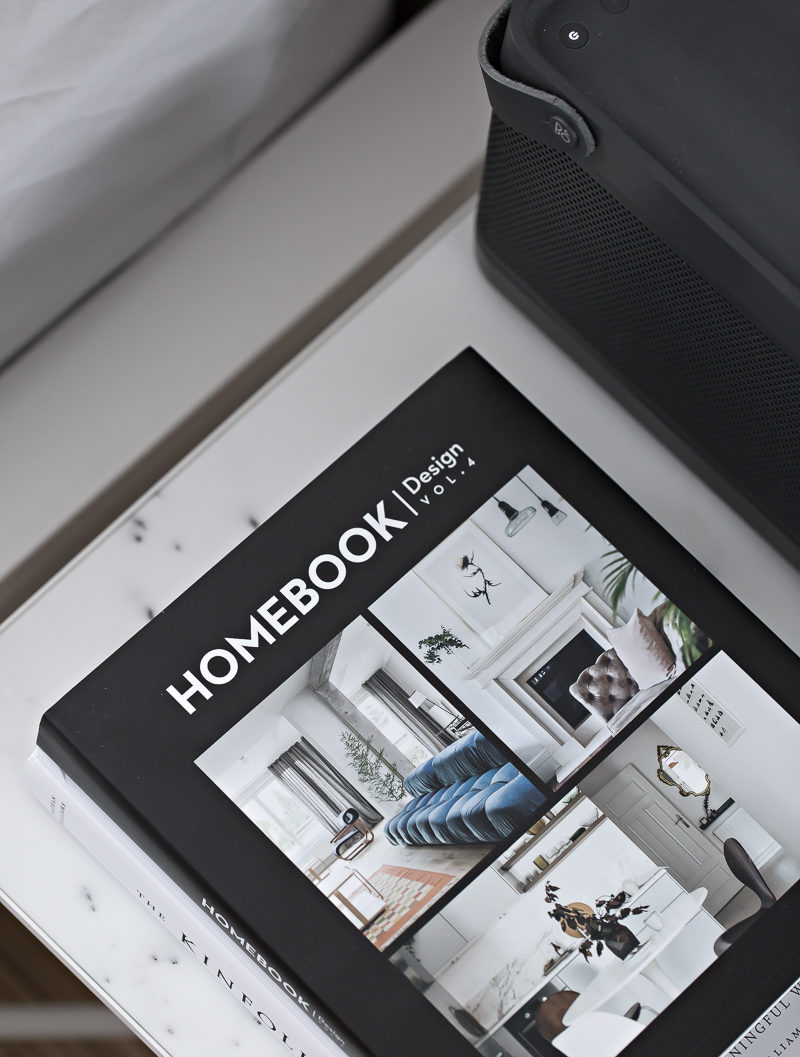 Zaś na sam koniec, na wieczory pod kocem lub leniwe weekendowe poranki, polecam Wam książkę Agnieszki (czyli Polki z bloga Mrs. Polka Dot).
Suma Drobnych Radości to w lekki sposób napisana, bogato ilustrowana książka o tym co w życiu najważniejsze. O tym, że warto być sobą. Że warto dostrzegać innych. Że warto być razem. Serdecznie polecam :)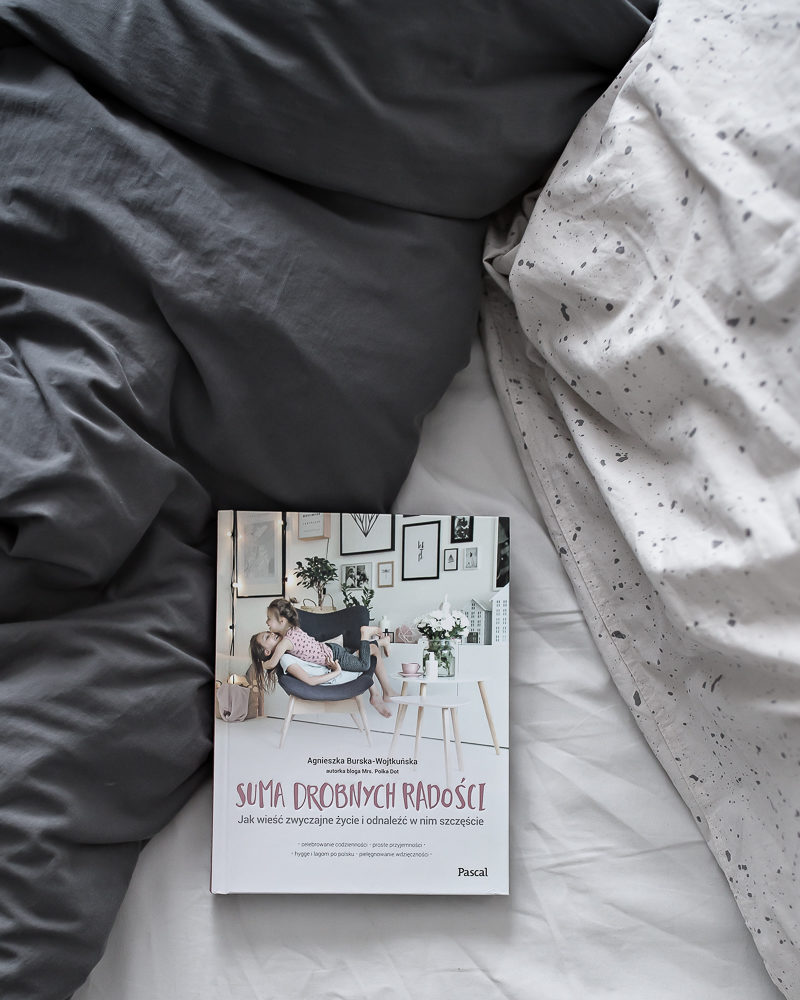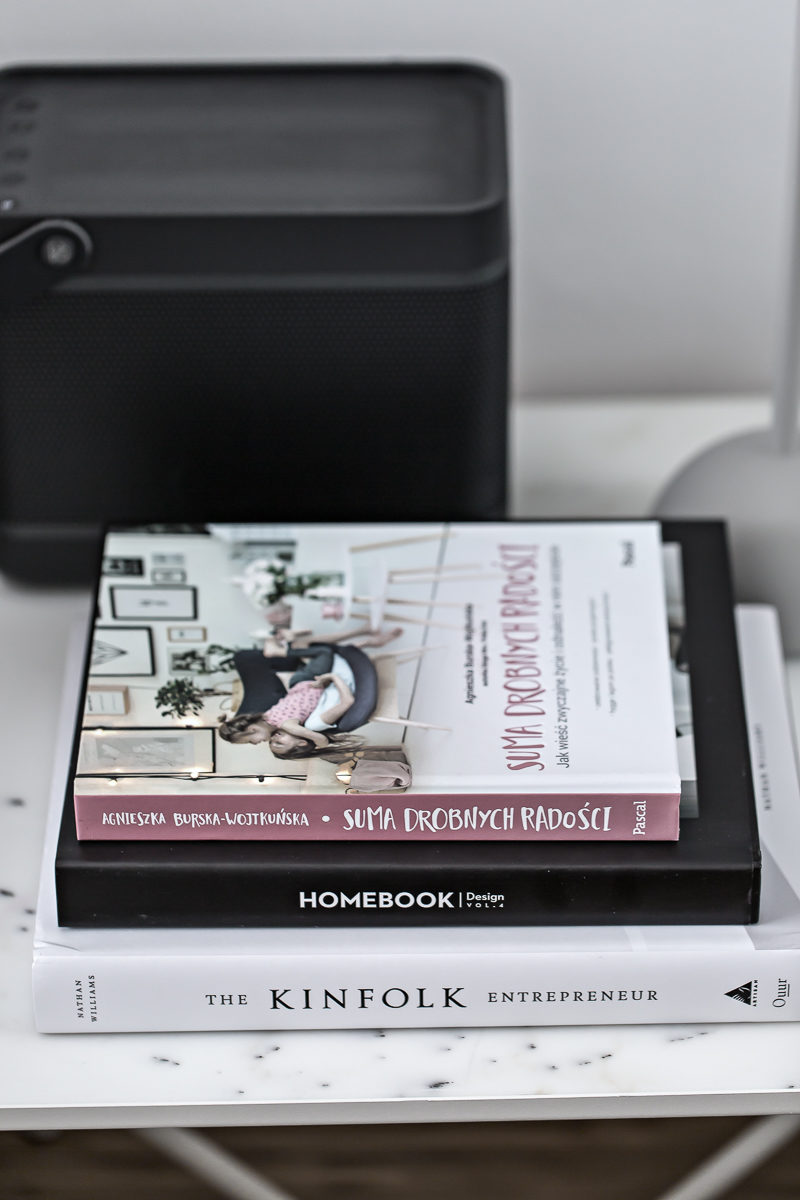 Copyright: Kasia Rutkowiak | My Full House