For the longest time I have been searching for a practical and beautiful wall lamp for beside the couch. As I am a real lamp freak, I've been drawn by many designs and manufacturers, offering beautiful light solutions. And it took me quite a while to realise that I should take a step back, and start looking for the "old" in stead of exploring the "new". So I decided to go with a design that has been there for decades and proved to be perfect for many homes. The Sax lamp, by Danish Le Klint.
Moja idealna lampa ścienna – Le Klint Sax
Poszukiwanie praktycznej i ładnej lampy do zawieszenia przy kanapie zabrało mi bardzo dużo czasu. Mam wielką słabość do lamp, więc pociągało mnie wiele modeli i marek. Szukając wśród nowych rozwiązań na chwilę zapomniałam, że czasem warto sięgnąć wstecz, po to co już dawno zostało wymyślone i sprawdzone przez innych. Tak doszłam do ostatecznego wyboru – klasyki duńskiego wzornictwa i lampy, która sprawdza się od wielu dekad – Sax marki Le Klint.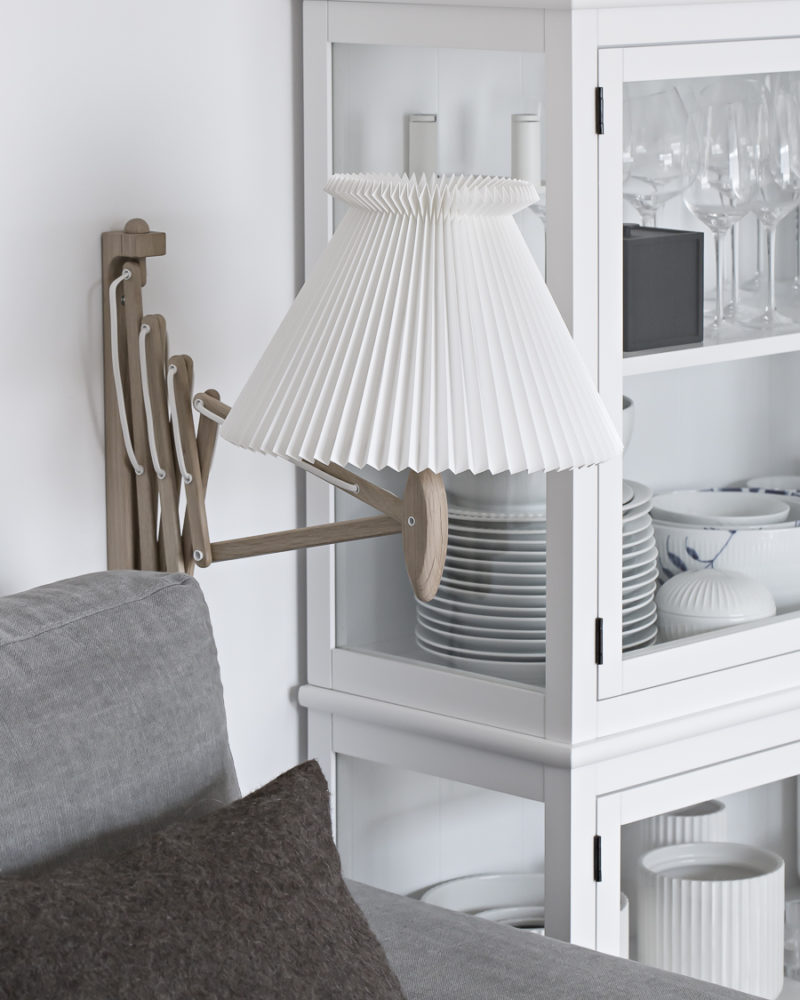 The Sax lamp, which is now considered a classic Danish design was introduced in 1952. Designed by Erik Hansen, made of wooden "accordion" and a hand folded shade, Sax comes in several versions of wood and shades. Thanks to its construction, it can be expanded and adjusted to fit different needs. It can swing to each side and is a great reading lamp.
I absolutely love how this 234 model fits in our living room. I chose the bigger, light oak version and think it looks perfect between our couch and the glass cabinet. I went with a shade mounted above the extension (there is a possibility of getting a lamp with a shade below extension as well).
I like the gentle squeaking of the wooden parts and the cord when I expand it.
Lampa Sax, uznawana za klasykę duńskiego wzornictwa, powstała w 1952 roku. Zaprojektował ją Erik Hansen, który sam szukał idealnej lampy na ścianę. Ten drewniany "akordeon" z przymocowanym ręcznie plisowanym abażurem, produkowany jest w Danii z kilku rodzajów drewna i w kilku rozmiarach. Dzięki konstrukcji, lampę Sax można regulować – rozkładać i składać, a także przekładać na prawą lub lewą stronę. Dzięki temu jest też idealną lampą do czytania.
Bardzo podoba mi się jak model 234 wpasował się w przestrzeń między naszą kanapą, a witryną. Zdecydowałam się na wersję z bielonego dębu z abażurem mocowanym na górze (można wybrać abażur mocowany od dołu – model 233).
Lubię delikatne skrzypienie, które lampa wydaje przy rozciąganiu harmonijki, kiedy drewno i kabel trą lekko o siebie.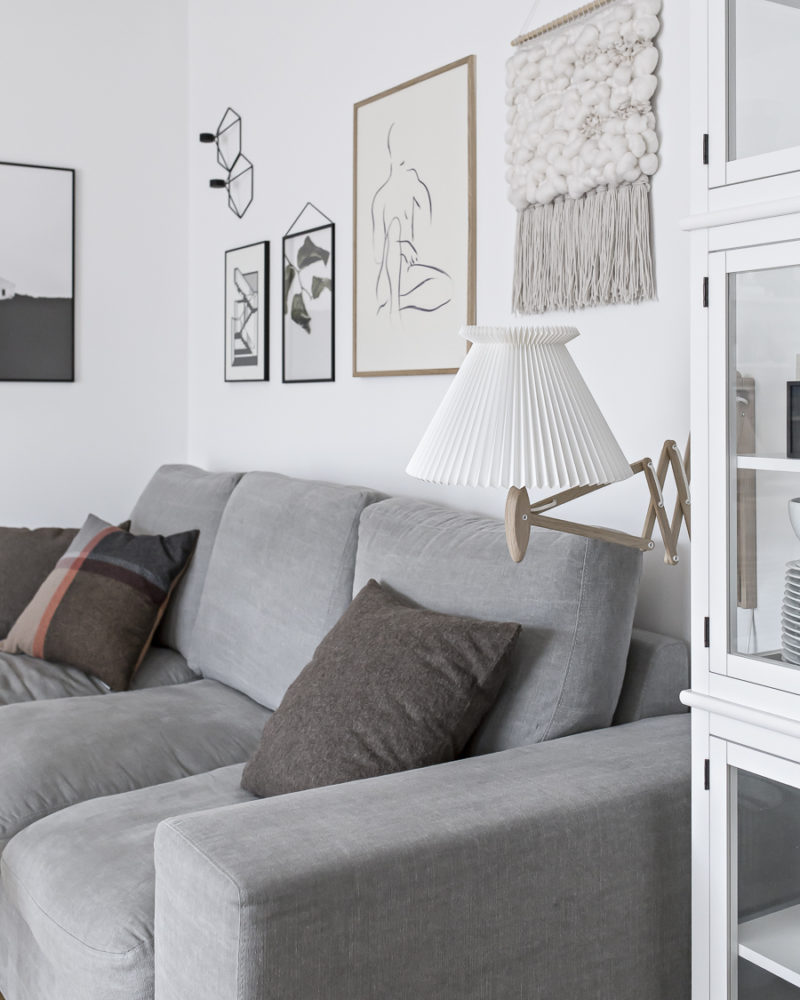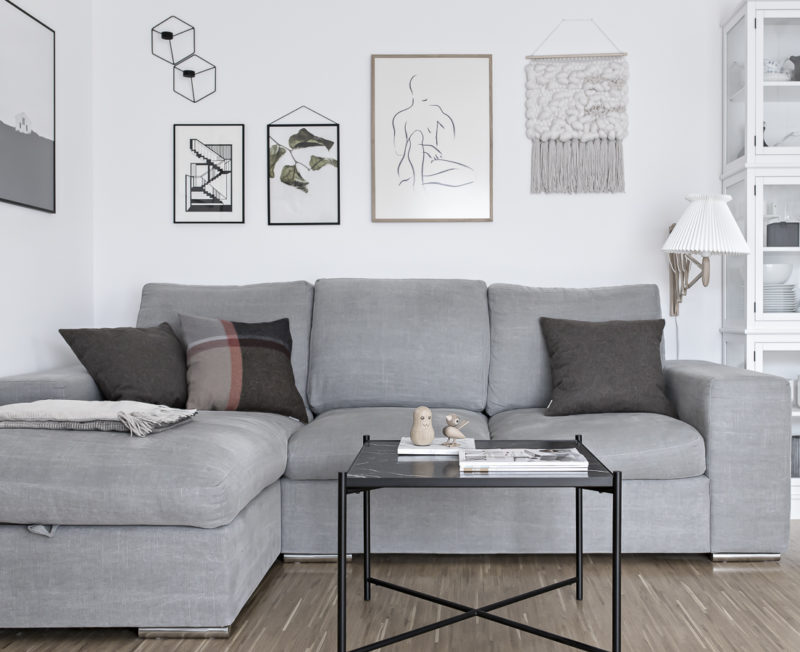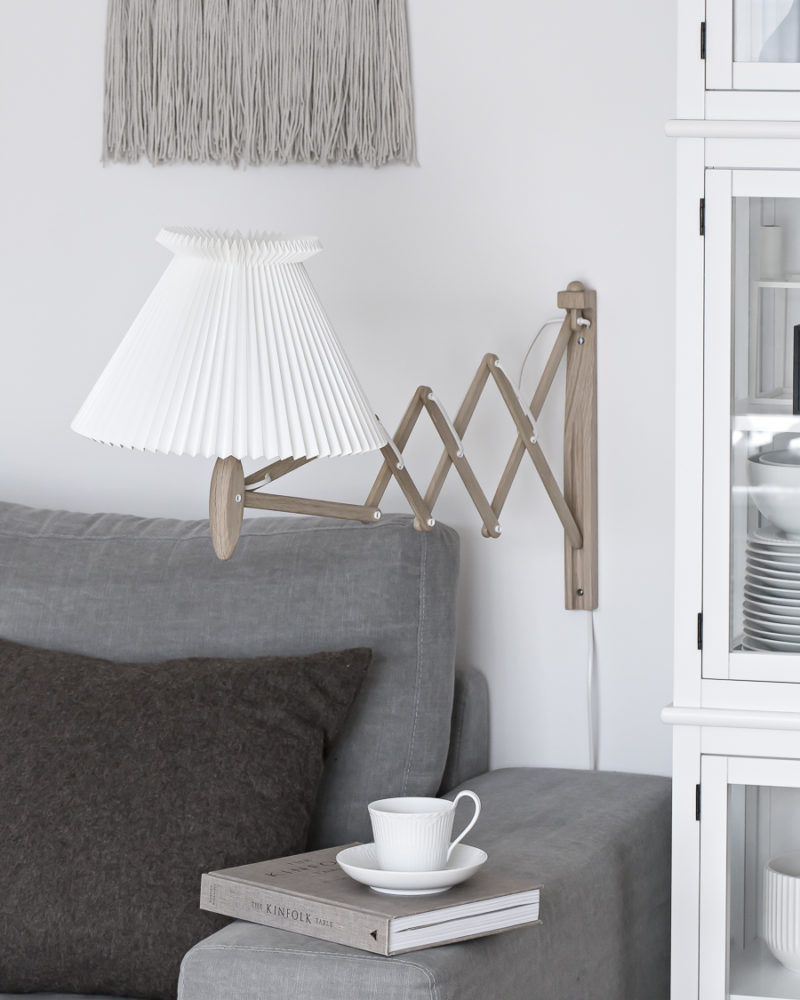 The Sax lamp is one of the most iconic lamps I have ever owned and putting it up in our little Danish home in the heart of Warsaw made me very happy for several reasons. I am curious to hear what you think about it. After all, it's a very special lamp.
Lampa Sax jest jedną z prawdziwych ikon skandynawskiego wzornictwa i zamontowanie jej w naszym duńskim mieszkaniu w Warszawie dało mi wiele radości, z kilku powodów. Ciekawa jestem Waszej opinii o tej niezwykłej lampie.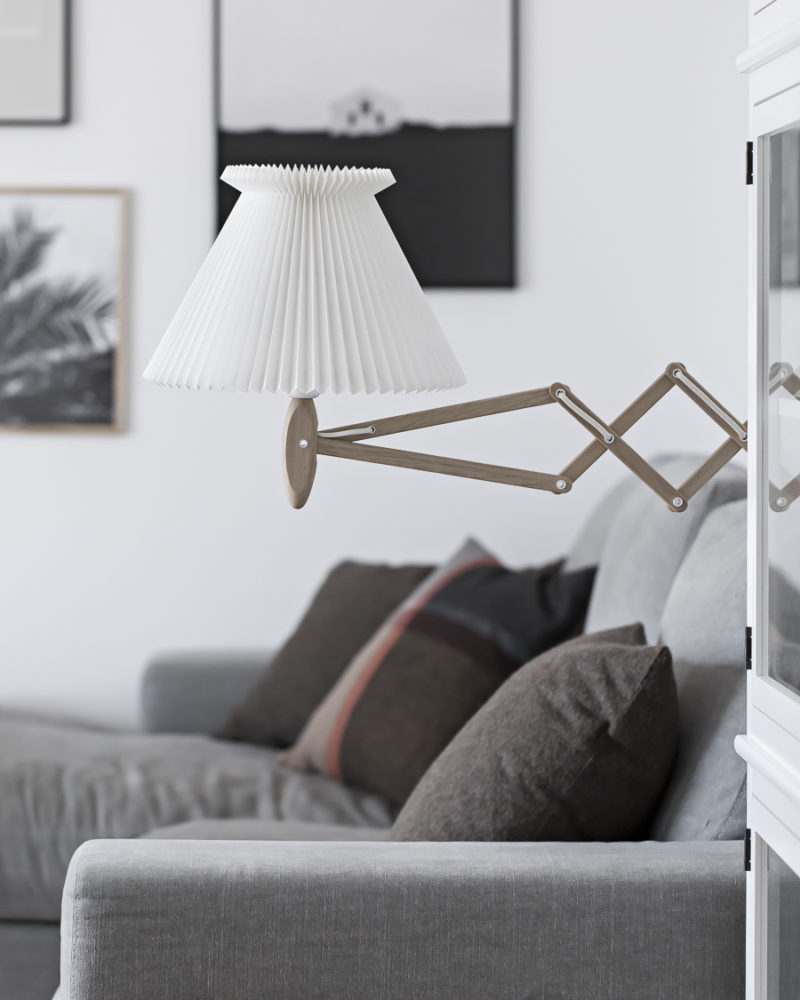 Copyright Kasia Rutkowiak | My Full House
All Le Klint lamps can be found right here, on manufacturers site | Wszystkie lampy z kolekcji Le Klint można w Polsce kupić/zamówić w sklepach 9 design oraz New Light Style