Ever since my early teenage years, music has always been an important part of my life. I cannot sing (no secret), but I need to hear someone else do it. I also like instrumental music, and when I work or do everyday things, there's usually music in the background. My husband shares my symphaty for sound and we have similar taste in music (luckily). That's why, when we found our showroom, it was clear to us that we wanted to fill it with music. There are many smart solutions, great sound systems, multi room speakers on the market that it can be difficult to make a decission. Luckily, this time I did not have that problem, as for a long time I've been dreaming about a particular speaker, but never had a space to put it. Until now. This is why, my initial choice was simple.
Muzyka w życiu i w pracy
Odkąd byłam nastolatką, muzyka stanowiła ważną sferę mojego życia. Nie umiem śpiewać (to żadna tajemnica), ale potrzebuję słuchać, jak robią to inni. Bardzo lubię też muzykę instrumentalną, a kiedy pracuję lub zajmuję się codziennymi sprawami, w tle najczęściej "coś gra". Mój mąż podziela nie tylko moją miłość do muzyki, ale też gust muzyczny (na szczęście). Dlatego, kiedy znaleźliśmy showroom i zaczęliśmy go urządzać, jednym z pytań było – czym będziemy grać? Na rynku jest obecnie wiele propozycji dotyczących systemów nagłośnienia, dlatego decyzja może wydawać się trudna. Na szczęście, ja nie miałam tego problemu. Od dłuższego czasu marzyłam o konkretnym głośniku, tyle, że nigdy nie miałam go gdzie postawić. Do teraz. Wstępny wybór był więc oczywisty.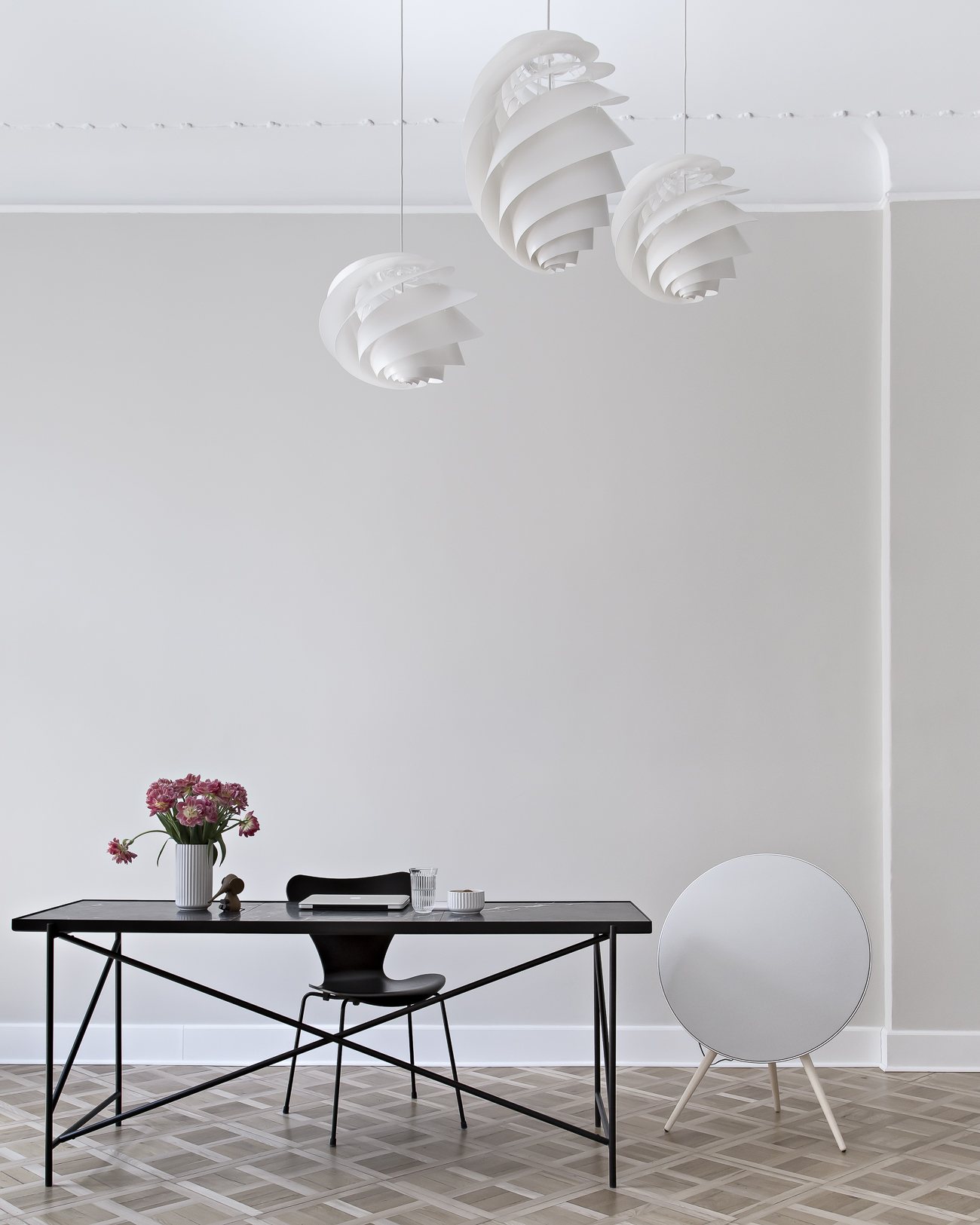 Beoplay A9 speaker designed by Øivind Alexander Slaatto (also the designer behind LE KLINT Swirl lamps, pictured above) seemed as if it was made for our place. Wireless, powerfull, easy to move when needed and beautifully designed, made us fell in love with its looks, features and possibilities instantly. Although you can fix it to the wall with dedicated brackets, we chose a more practical option and move it around, depending on our needs. It's the main source of sound in our showroom, and we play it via an iPhone, iPad or computer.
Głośnik Beoplay A9 zaprojektował Øivind Alexander Slaatto (znany także z projektu lamp serii Swirl, marki LE KLINT, na zdjęciu powyżej). Ten bezprzewodowy, mocny, łatwy w przenoszeniu i pięknie zaprojektowany przedmiot wydał się idealny do naszego mieszkania i z miejsca polubiliśmy go za design, możliwości i przepiękny dźwięk. Mimo, że A9 można przymocować do ściany, my zdecydowaliśmy się na klasyczny trójnóg, dzięki czemu w razie konieczności możemy głośnik przestawić w inne miejsce. W chwili obecnej to główne źródło dźwięku w showroomie i obsługujemy go z telefonu, iPada lub komputera.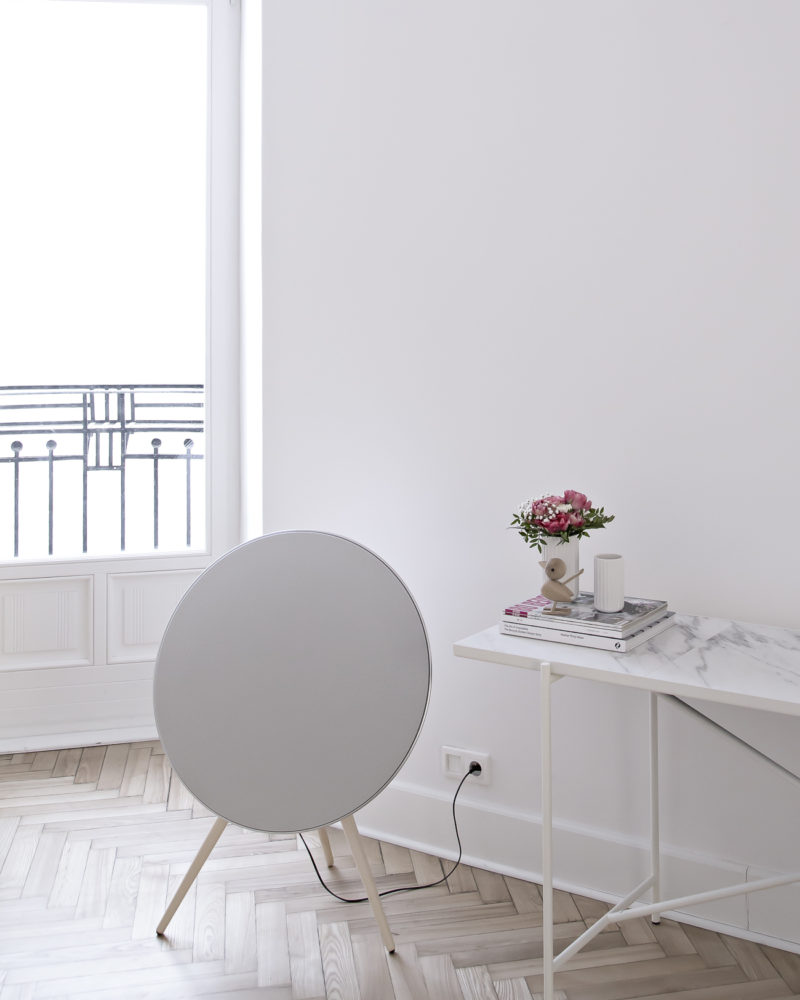 Every once in a while we need more sound in the showroom (for example in another room). When it happens, we use a little Beoplay M3. It is a great speaker on its own (don't get fooled by its size!) but can also be wirelessly paired with the a9 to achieve premium multiroom sound.
Kiedy chcemy wzmocnić dźwięk, albo przesyłać go dalej, do kolejnego pomieszczenia, łączymy A9 z niewielkim głośnikiem Beoplay M3. Jego niepozorny wygląd może mylić, ale nie dajcie się zwieść. Ten mały głośnik ma ogromny potencjał i świetnie radzi sobie sam. Oprócz tego, można go bezprzewodowo parować z głośnikiem A9 uzyskując idealne brzmienie muzyki w kilku pomieszczeniach.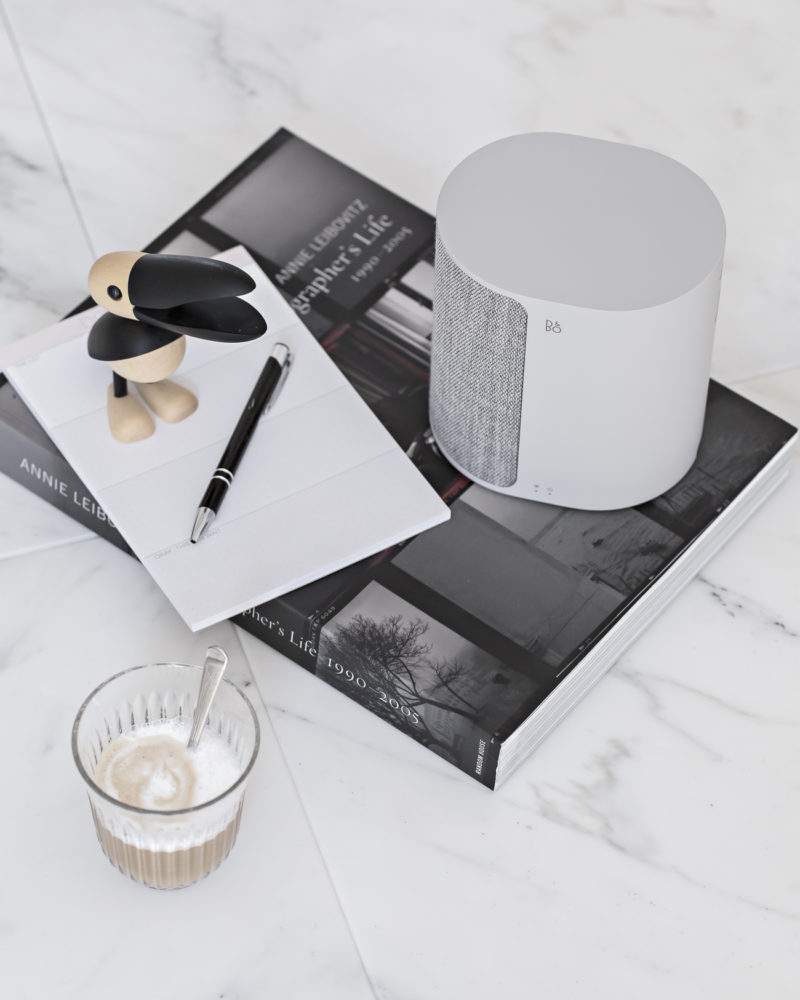 Thanks to a very intuitive Beoplay app, it is possible to control all Beoplay devices and decide about all of the sound features. Personally I am quite amazed how much we can acheive just with these 2 speakers, and although it would be perfect with a one speaker in each room, a smart placement just of these 2, allows us to create a nice ambient sound in the main part of the showroom.
Dzięki bardzo intuicyjnej w obsłudze aplikacji Beoplay, można z telefonu lub tabletu ustawiać, parować i konytolować wszystkie produkty marki. Osobiście jestem pod wrażeniem, widząc jak wiele zdołaliśmy osiągnąć za pomocą jedynie tych dwóch głośników. Choć idealnie byłoby mieć po jednym źródle dźwięku w każdym pomieszczeniu, dzięki naszym głośnikom jesteśmy w stanie wykreować fajny dźwięk na dużej przestrzeni.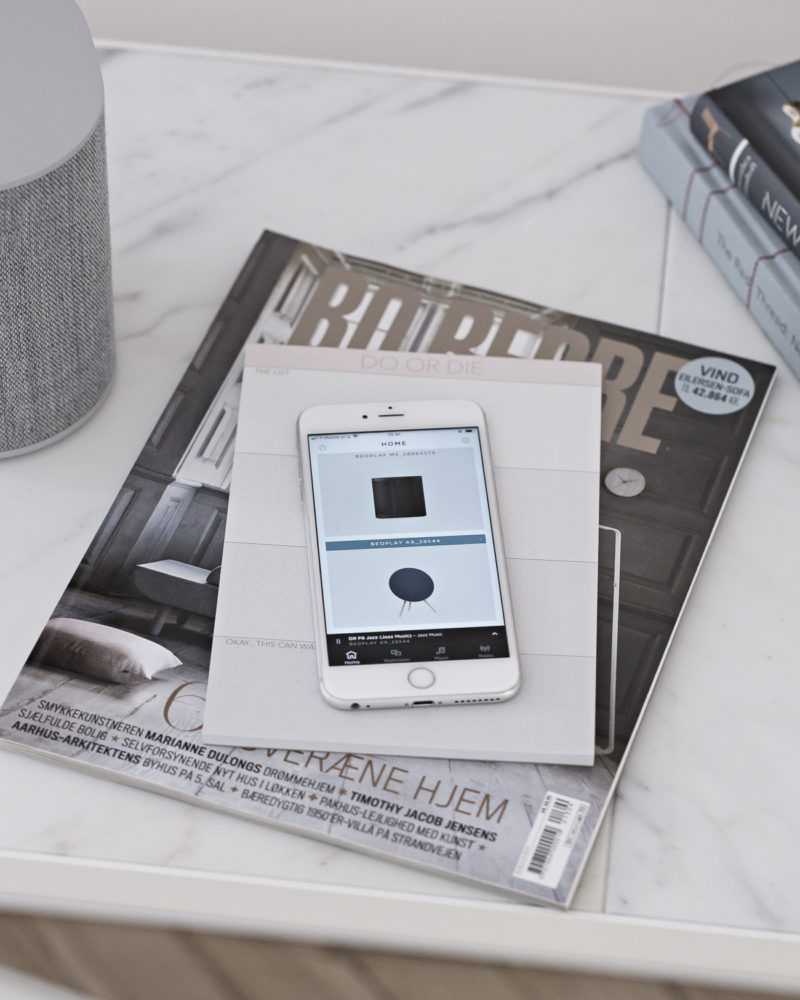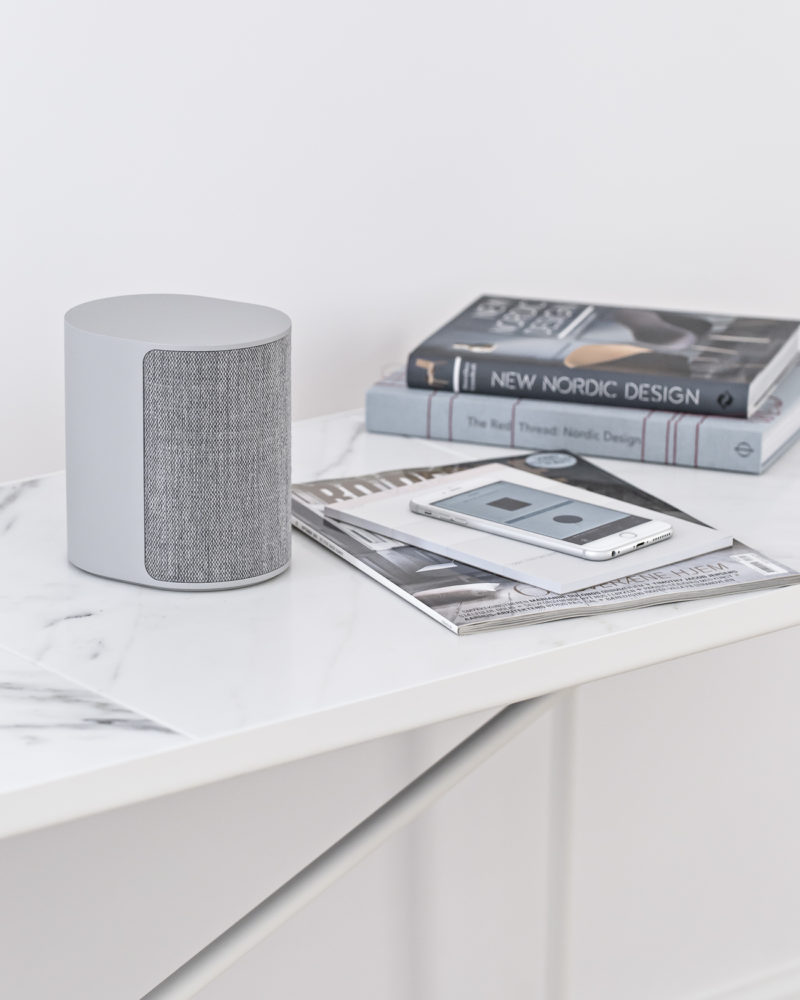 Bang & Olufsen is one of the first brands that I think about, associating Scandinavian design and quality. Constantly evolving, using newer and better, top technologies, premium materials and best designs, B&O creates not only the best music devices but also beautiful decorative objects for home. And is there a better way than to decorate both with design AND music?
I remember when my absolute biggest dream was a Sony Walkman. I dreamed about it for a couple of years, before I was able to get one and it made me very happy. I took it with me everywhere and I was hardly ever seen without the earphones on. Getting Beoplay speakers (especially the beautiful A9) brought back those happy memories of living surrounded with sound. And I did check – Aretha, Barry and TLC still sound beyond amazing!
Marka Bang & Olufsen to jedno z moich pierwszych skojarzeń, kiedy myślę o Skandynawskim designie i najlepszej jakości. Korzystając z coraz to nowszych, lepszych technologii, surowców oraz przy pomocy najlepszych projektantów, marka ta tworzy nie tylko jedne z najlepszych na świecie urządzeń do projekcji dźwięku i obrazu, ale też piękne przedmioty dekoracyjne. Czy jest lepszy sposób na upiększenie przestrzeni niż uczynienie tego za pomocą designu ORAZ dźwięku?
Pamiętam, kiedy moim największym marzeniem był Walkman Sony. Marzylam o nim dwa lata, zanim dostałam go na urodziny. Zabierałam go ze sobą wszędzie i rzadko kiedy można mnie było spotkać bez słuchawek na uszach. Teraz te radosne wspomnienia życia wśród otaczającej muzyki niejako odżyły (szczególnie za sprawą przepięknego głośnika A9). I przyznam, że Aretha, Barry i TLC wciąż brzmią absolutnie fantastycznie.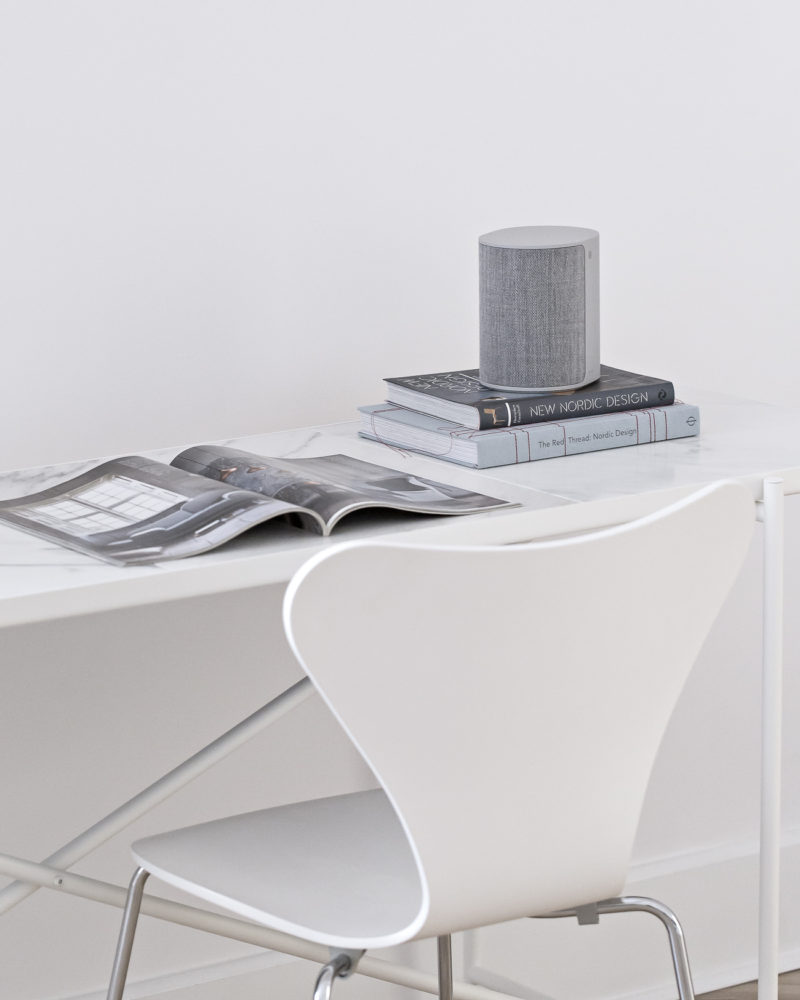 copyright Kasia Rutkowiak | My Full House | Any unauthorised use prohibited