I have a wonderful and fulfilling life. I run two businesses, one on my own and another one with my best friend, I have 3 great kids (and another 3, just as lovely,  that "I borrow") and my to do list is never ever ending. Loving what I do, and who I do it with has a major impact on my life, however, everyone needs a break sometimes, me included. Through the years, I have learned that finding a moment for "me time" is crucial for staying happy and finding the energy for all the things that need to be done.
This year, I decided to get even better in finding the inner balance. I visit my heirdresser a more often, I get a massage if I need one and I take care of my body in a more conscious way. I generally try to lead a healthy lifestyle. My diet is better than it was some years ago and I have become an expert on choosing cosmetics that suit my skin best. The only field of my life that needs improvement is getting some physical exercise. I am working on it (mentally, so far). Having very little spare time, I tend to choose the "passive activities", when I am being taken care of. And as there is no time for going away on holidays at the moment, I choose a few hours at a SPA or beauty institute instead.
Czas dla siebie i Instytut KUO'S
Mam fajnie życie, w którym się spełniam. Prowadzę dwie firmy – jedną samodzielnie, drugą z najlepszym przyjacielem. Mam trójkę cudownych dzieci (i kolejną trójkę, równie cudownych, które "pożyczam") oraz niekończącą się listę rzeczy do zrobienia. Nie do przecenienia jest fakt, że kocham to co i z kim robię, co nie znaczy, że czasem nie potrzebuję chwili tylko dla siebie. Przez lata nauczyłam się tego, że utworzenie i "odgrodzenie" osobistej sfery jest konieczne do znalezienia wewnętrznej równowagi. Dzięki temu mam energię na wszystko to co muszę zrobić.
W tym roku postanowiłam szczególnie zadbać o siebie. Znajduję więc czas na częstsze wizyty u fryzjera, chwile na masaż i pielęgnację ciała. Ogólnie staram się prowadzić zdrowy tryb życia. Moja dieta jest zdrowsza niż kilka lat temu, bardziej świadomie wybieram też pielęgnację i kosmetyki dobre dla mnie. To co "kuleje" to aktywność fizyczna, na którą ciągle brakuje mi czasu. Ale już nad tym pracuję (póki co – mentalnie ;)) Jako, że wolnego czasu w zasadzie brak, kiedy już znajduję chwilę, wybieram relaks pasywny, pozwalając innym zadbać o mnie. Jako że wciąż nie zanosi się na urlop, kilka godzin w SPA musi mi wystarczyć.
I remember I used to dream of a good beauty clinic nearby, when living in Denmark. I loved my island a lot but it had its limitations for sure. Now, living in a big city, I am blessed with plenty of places where I can take care of my inner and outer beauty. And like with all things, some places are better than others.
What I search for at a good place is professional and experienced staff, personalised approach, calm and relaxing atmosphere and exceptional cleanliness. And that extra "care factor" is important too. There is nothing worse than a relaxing massage interrupted by loudly shut door.
Luckily there is quite some great places around me, with my recently favourite found – KUO'S Institute.
KUO'S is a Spanish brand specialised in anti ageing treatments – both in terms of techniques and cosmetics. Its personalised Bespoke face ritual is one of the most fabulous things my face has ever tried, so I keep coming back for more.
Pamiętam, że mieszkając w Danii marzyłam o niedalekiej bliskości fajnego SPA. Kochałam moją małą wyspę, ale miała ona swoje konkretne ograniczenia. Teraz, mieszkając w dużym mieście, mogę przebierać w ofertach wielu miejsc oferujących zabiegi i pielęgnację. I jak ze wszystkim – jedne są lepsze, inne gorsze.
To czego szukam w dobrym salonie to profesjonalny i doświadczony personel, spersonalizowane podejście, miła i relaksująca atmosfera oraz ponadprzeciętna czystość. Do tego szczególna troska o komfort klienta. Nie ma nic gorszego niż relaksujący zabieg przerwany trzaśnięciem drzwi.
Na moje szczęście w Warszawie jest wiele fajnych miejsc oferujących profesjonalne usługi z zakresu pielęgnacji, a jednym z moich absolutnych faworytów jest od niedawna Instytut KUO'S Professional na Chmielnej. KUO'S to hiszpańska marka specjalizująca się w pielęgnacji przeciwstarzeniowej – tak w pojęciu manualnych technik zabiegowych jak i specjalistycznych preparatów. Flagowy rytuał Bespoke jest jednym z najlepszych zabiegów, jakich kiedykolwiek próbowała moja skóra, więc wracam po więcej.
What is special about KUO'S Institute is the fact that all treatments are based on manual techniques and it is completely hi-tech free. Well, almost. What is very high tech is the cosmetics made and used by KUOS. Remember my post on EGF used by the wonderful Bioeffect? KUO'S uses the same, Nobel prized innovation of a cellular growth factor in its formulas, to stimulate and renew mature skin. To be honest, it was the main reason for me to try the KUO'S rituals in the first place, and I am so glad that I did!
To co wyróżnia instytut KUO'S od innych miejsc to fakt, że wszystkie zabiegi oparte są na technikach manualnych, a przez to wolne od wynalazków hi-tech. Nie znajdziecie tu żadnych maszyn. Za to bardzo hi-tech są używane tu, produkowane przez markę kosmetyki. Pamiętacie mój post o (świetnych!) preparatach Bioeffect? W swoich kosmetykach KUO'S wykorzystuje ten sam, nagrodzony Noblem komórkowy czynnik wzrostu, który stymuluje odnowę dojrzałej skóry. Przyznam Wam, że był to główny powód dla którego skusiłam się na wypróbowanie tego miejsca, z czego bardzo się dziś cieszę.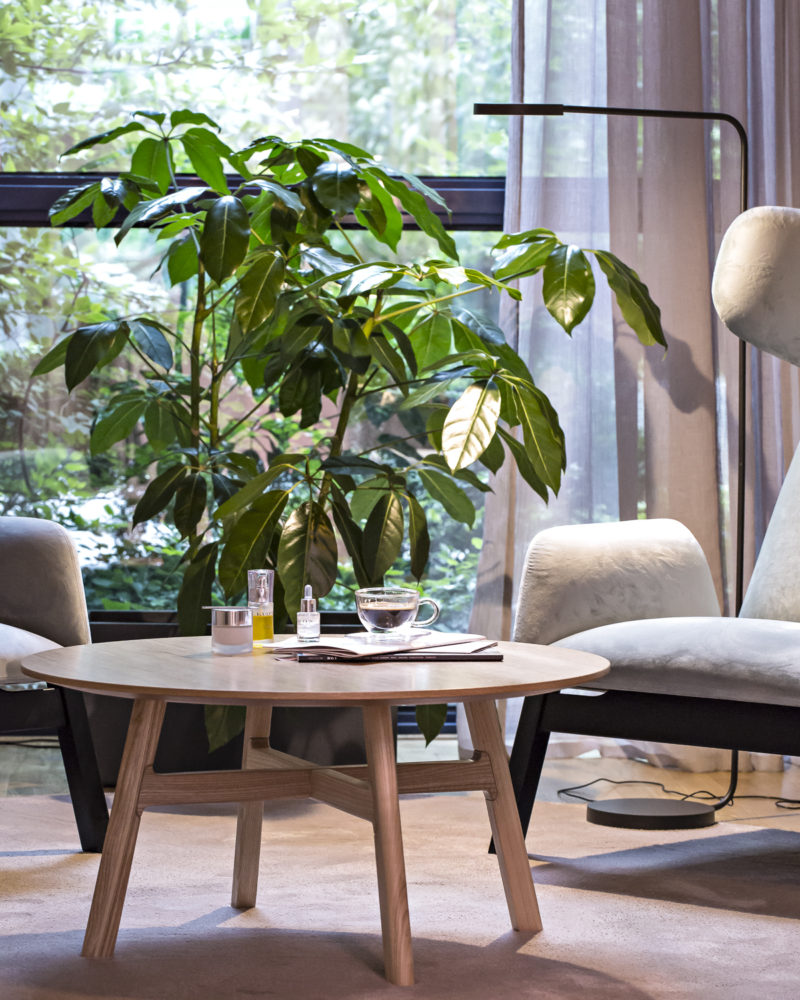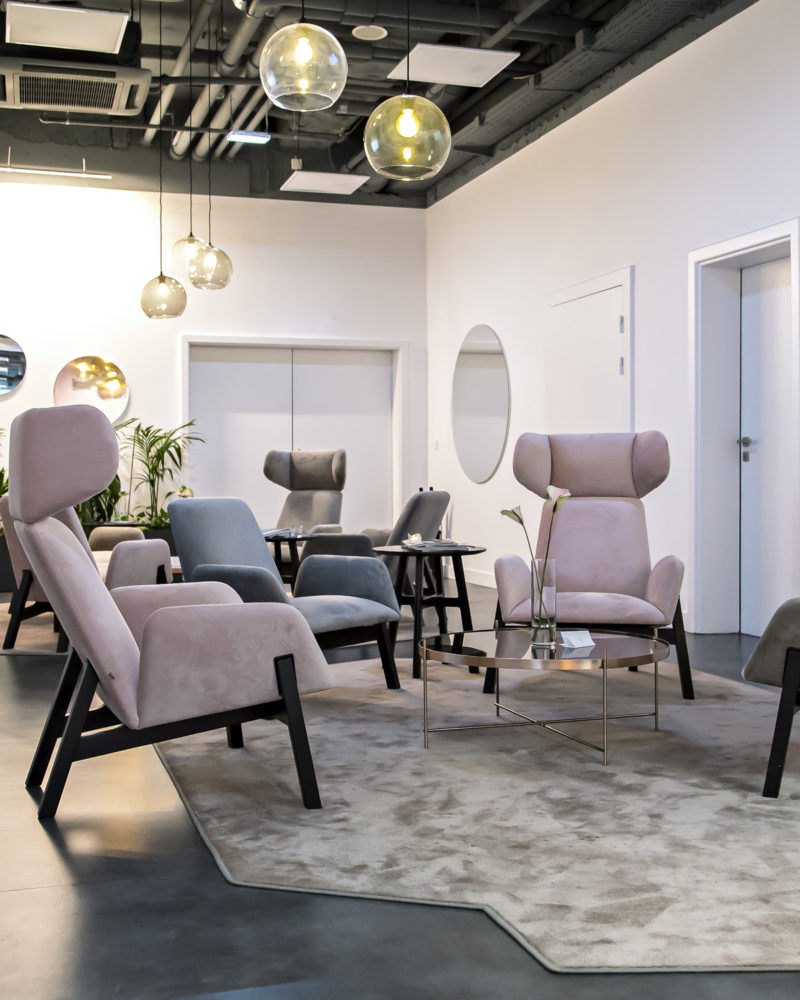 Now, after a couple of visits, I decided to try some of that KUO'S goodness at home. Remembering the great results with EGF from last year, I was thrilled to hear that now I can get it locally. I am looking forward to see how my skin reacts to it, and even more, to visiting my new favourite place for more of "me time" or even "me and my friend" time.
If you happen to visit Warsaw, be sure to check this place.
Po paru wizytach, zdecydowałam się wypróbować preparaty KUO'S w domowej pielęgnacji. Pamiętając rezultaty zeszłorocznej kuracji EGF, bardzo mnie ucieszył fakt, że kosmetyki z jego zawartością są dostępne na miejscu. Wkrótce czas na kolejne wizyty i "czas dla mnie", a może nawet "dla mnie i przyjaciółki" w instytucie KUO'S, a Wam serdecznie polecam ten adres, jeśli będziecie w pobliżu.
ul. Chmielna 85/87
00-805 Warszawa
(Warta Tower, wejście C)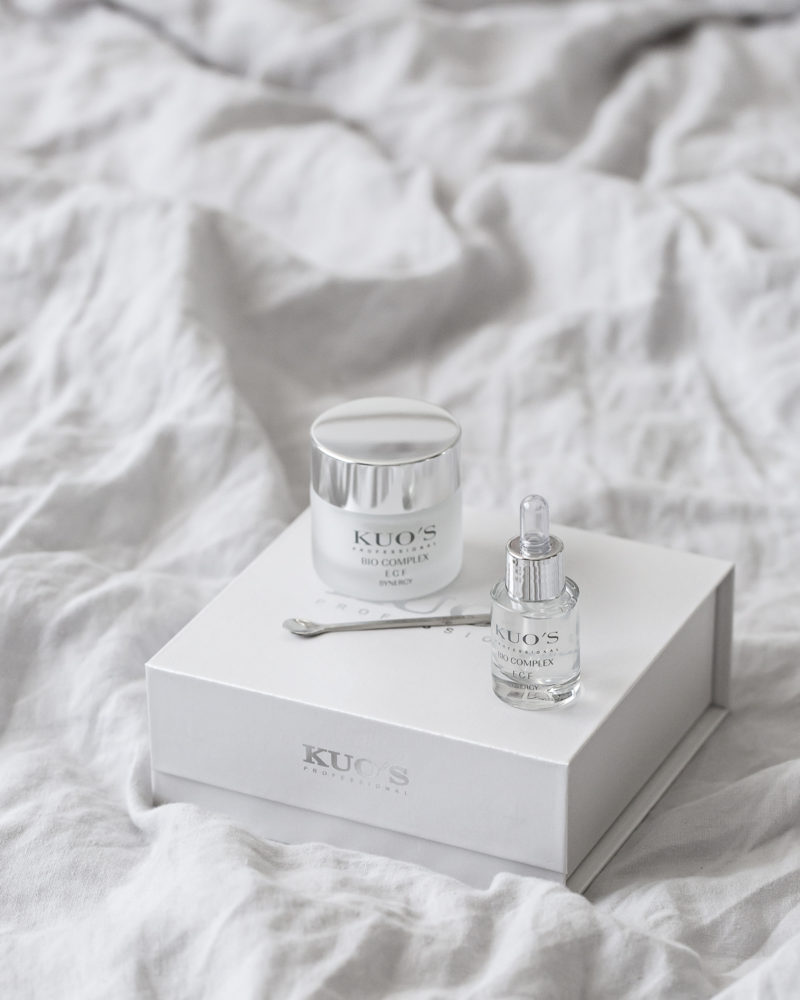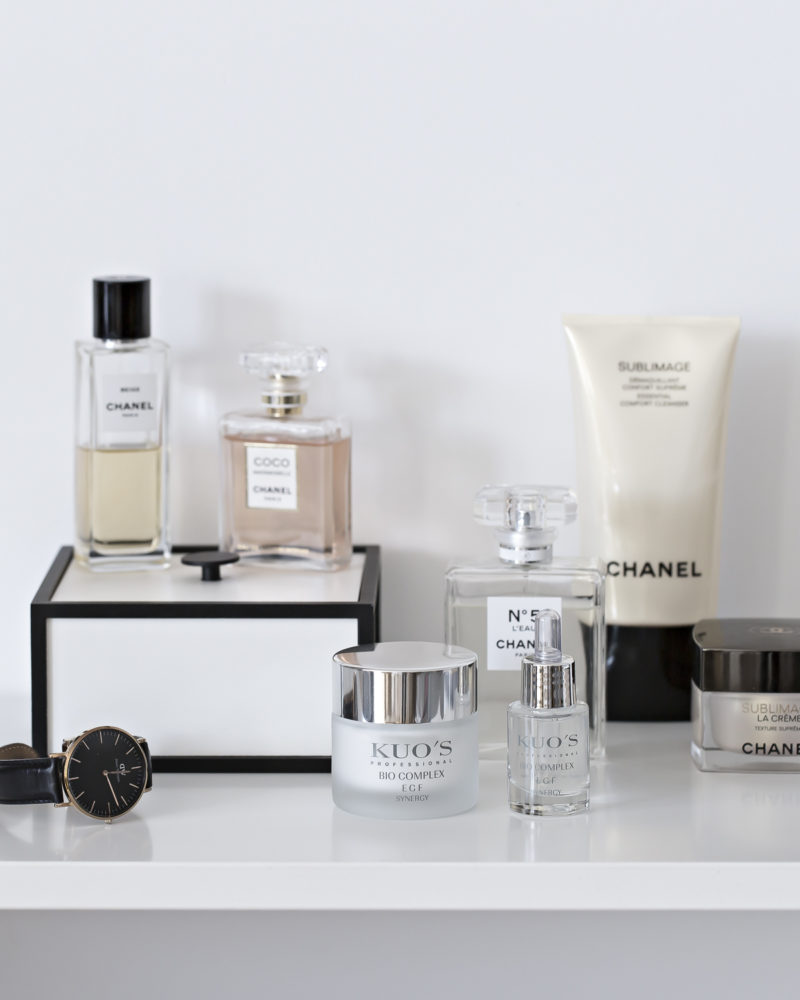 copyright Kasia Rutkowiak | My Full House | any unauthorised use prohibited