A few days ago I finally found a "me moment" and visited a place that I've been looking forward to see ever since I first heard about it. MAÉ Health Institute is a beautifully designed wellness nest in the heart of Warsaw. Aiming to take care of body and mind, it provides all kinds of non-invasive beauty treatments, massages, dietician consultations or private one-on-one yoga and Pilates sessions. I loved it from the first moment I stepped in.
Sprawdzone adresy w Warszawie – MAÉ Health Institute
Parę dni temu udało mi się wreszcie znaleźć moment "dla siebie" i odwiedzić miejsce, które chciałam zobaczyć od dnia, kiedy o nim usłyszałam. Położony w sercu Warszawy Instytut MAÉ Health to wyjatkowa koncepcja powstała w trosce o ciało i duszę gości. Ta przepięknie urządzona oaza dobrego samopoczucia oferuje najróżniejsze nieinwazyjne zabiegi kosmetyczne, masaże, konsultacje dietetyczne oraz prywatne sesje jogi i Pilatesa z osobistym instruktorem. Spodobało mi się tam od momentu, w którym przekroczyłam próg.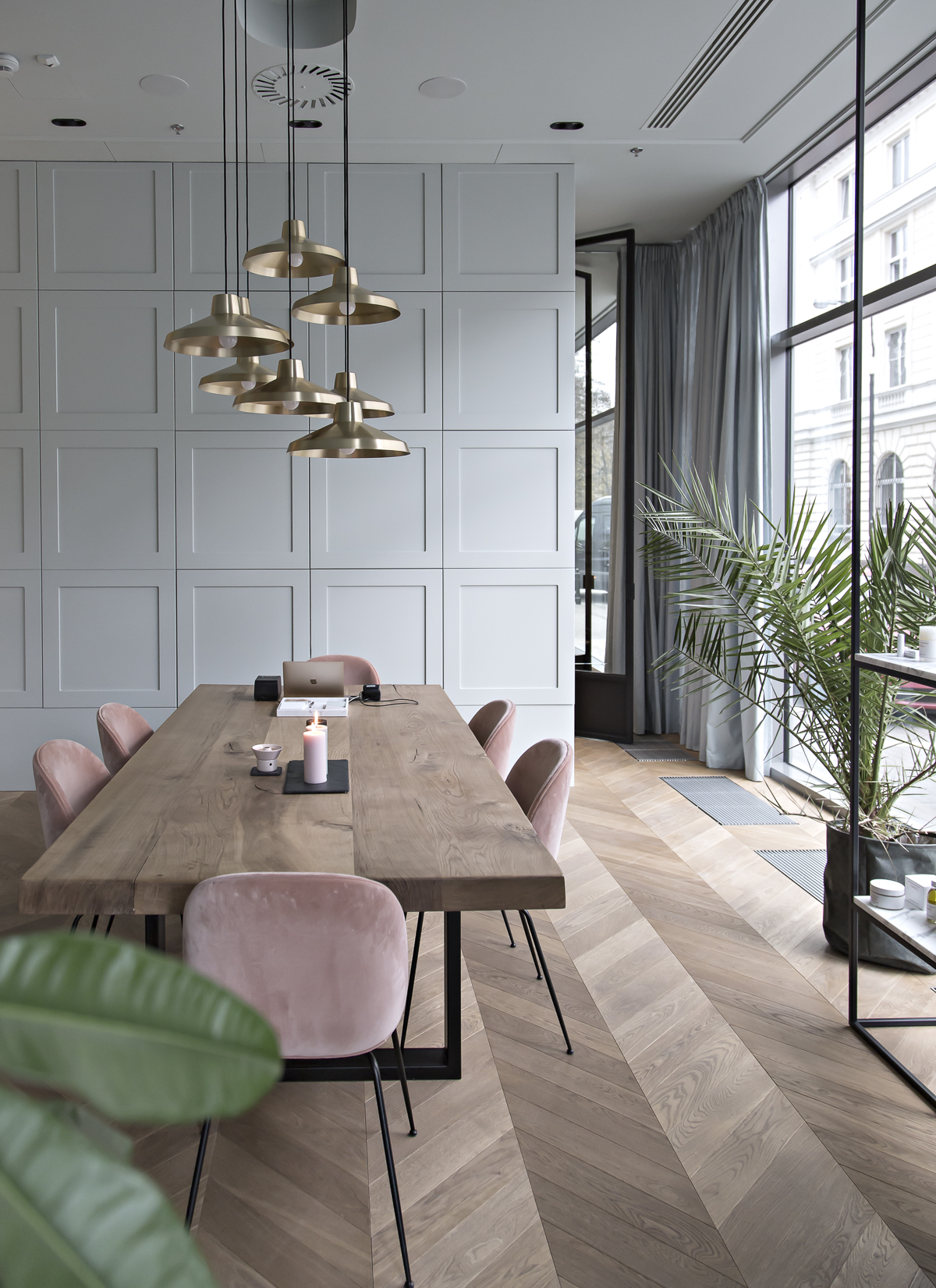 In Japanese MAÉ means "before" and Karolina Czmuda, owner of the institute says that the name perfectly reflects this place's aim, which is to prevent, in stead of cure.
The interiors are absolutely amazing. It is designed by Baumiller-Kossowska, a super talented duet and one of the leading architect bureaus in Poland. The place make you relax from the moment you enter the door. Beautiful, muted colors, amazing wooden and marble floors as well as metal elements in black steel and brass make you feel at home. And what a home it is!…
W języku japońskim MAÉ znaczy dosłownie "przed, zanim". Karolina Czmuda, założycielka tego miejsca mówi, że słowo to idealnie oddaje cel instytutu, którym jest zapobieganie, a nie leczenie.
A miejsce jest przepiękne! Nic dziwnego! Instytut MAÉ został zaprojektowany przez niezwykle utalentowany duet Baumiller-Kossowska, jedno z wiodących biur projektowych w Polsce. Klasę projektu widać w każdym elemencie wystroju. Cudowne, przytłumione kolory, piękne drewniane i marmurowe podłogi, oraz wysmakowane dodatki ze stali i mosiądzu sprawiają, że można się tu totalnie zrelaksować oraz poczuć jak w domu. I to w jakim!..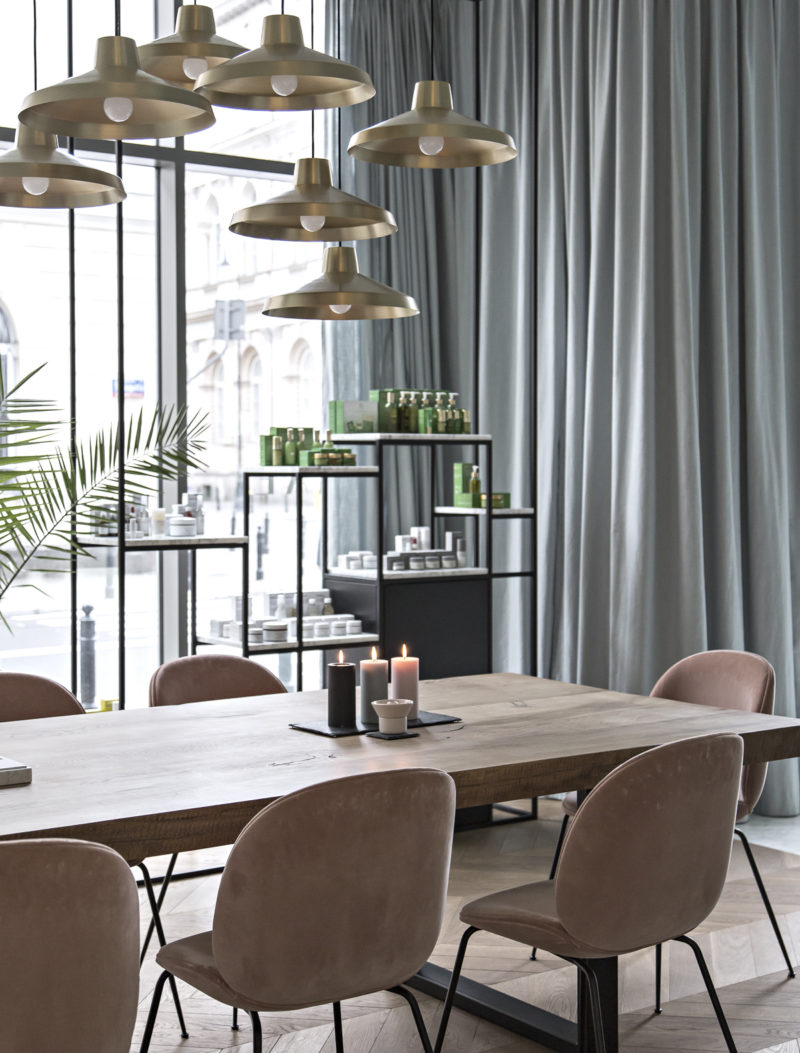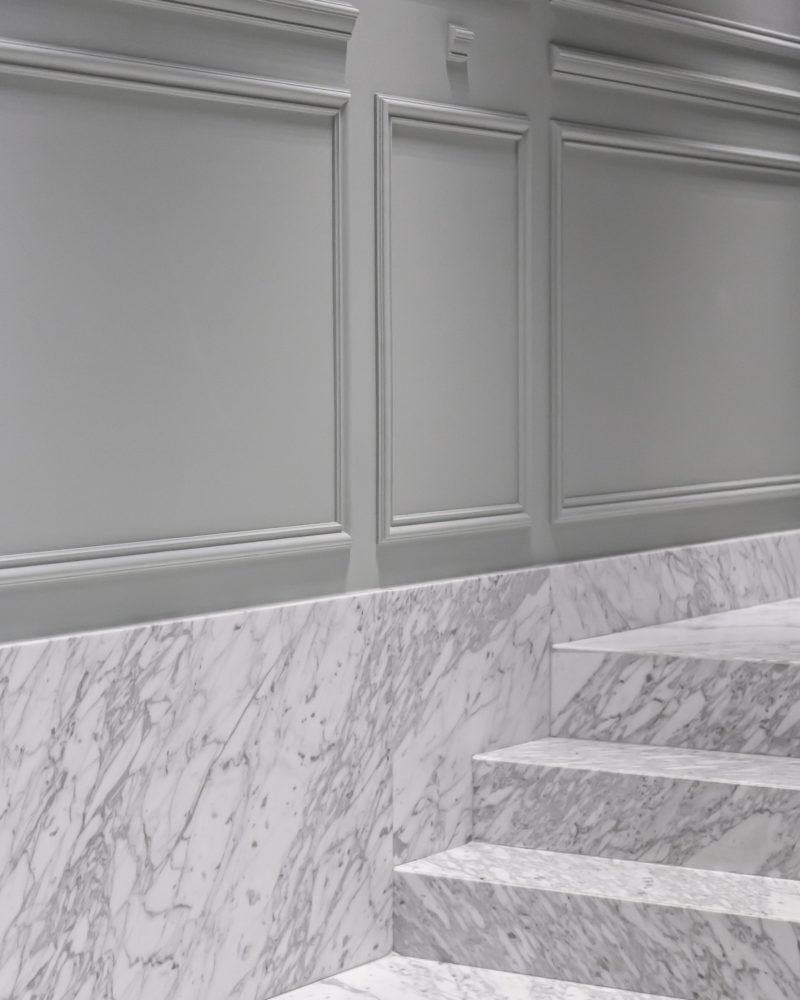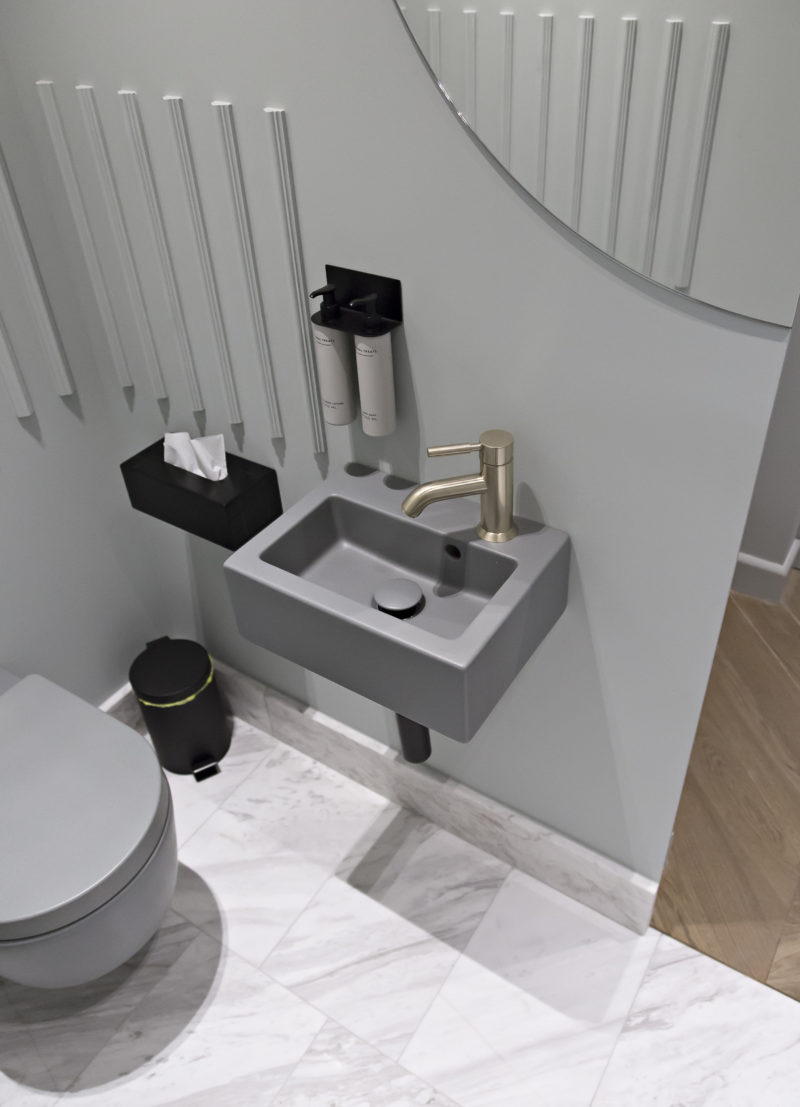 I love all the greenery and plants, present in every room. When visiting I really wished I had more time to stay and enjoy the space. I even considered cancelling my upcoming meetings. Just being in these walls made me feel as if I could inhale deeper and more peacefully. An incredible experience.
Bardzo spodobała mi sie obecność dużej ilości roślin. Podczas wizyty miałam ochotę odwołać wszystkie inne zadania i zostać w MAÉ na dłużej. Sama obecność w tych wnętrzach sprawiała, że czułam się tak, jakbym oddychała głębiej i spokojniej. Wspaniałe uczucie.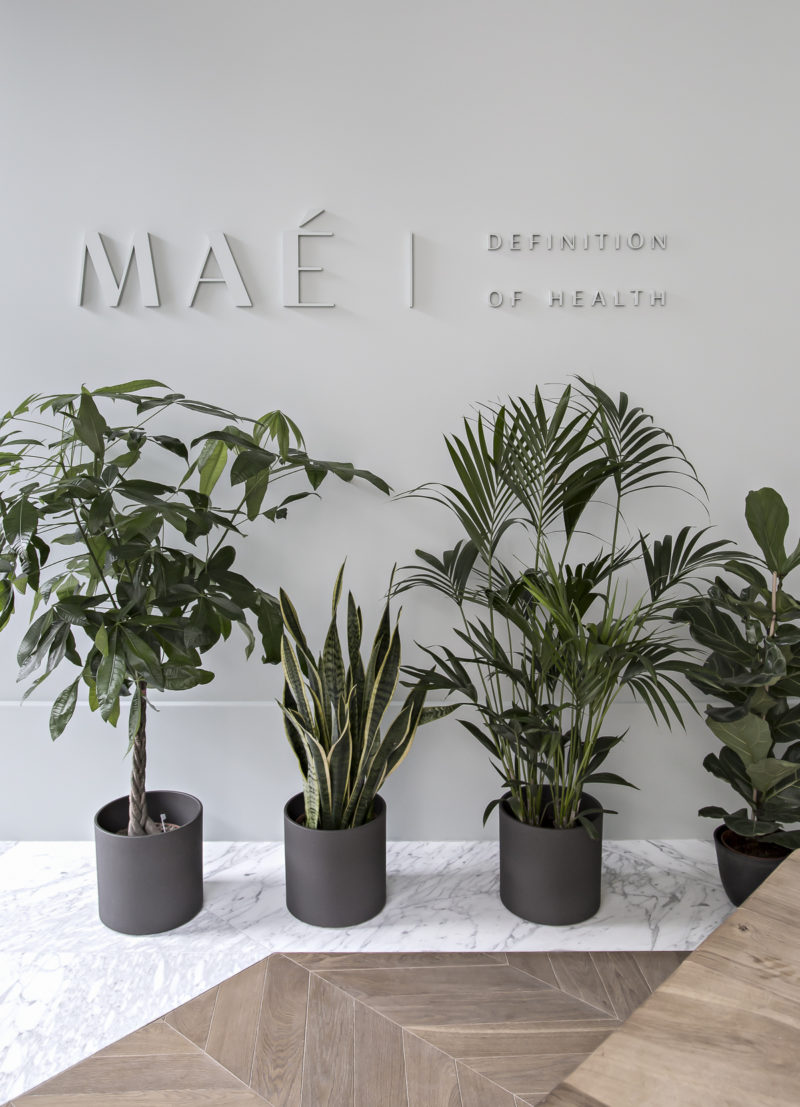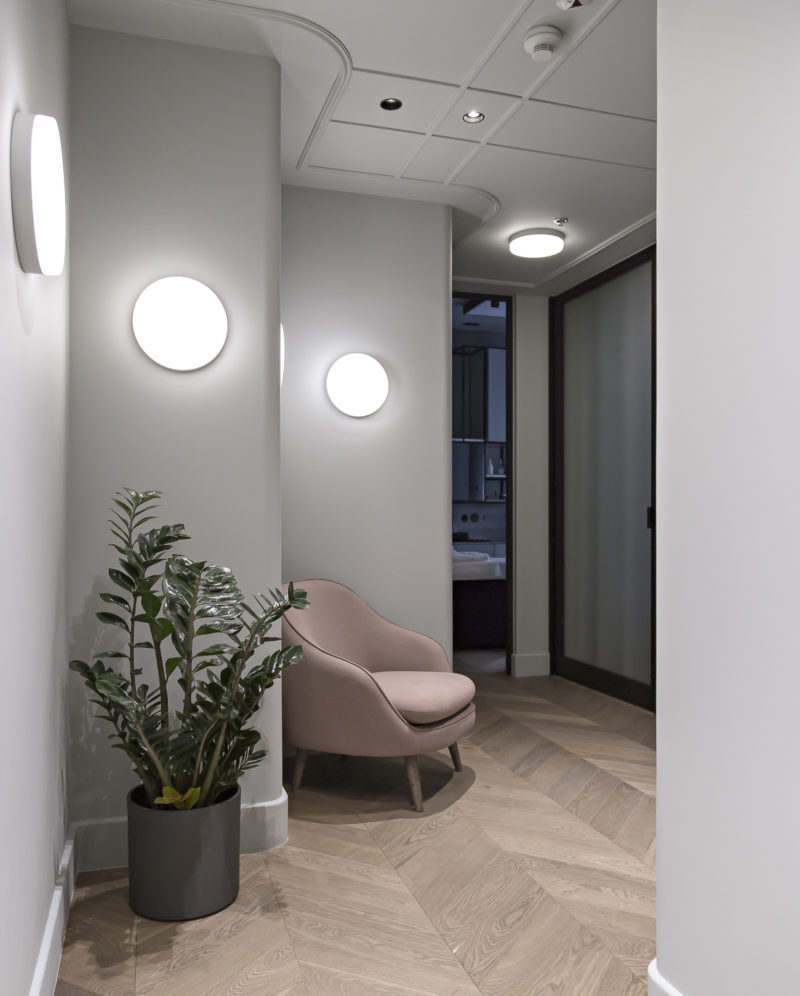 The institute is proud to offer treatments with use of best cosmetic formulas. Both the American Tata Harper and Austrian Susanne Kaufmann are world famous brands with highest quality products based on natural ingredients. I am looking forward to try many of the treatments from institute's list. They all sound amazing and I have no doubt that they do wonders.
Podczas zabiegów w MAÉ korzysta się z preparatów wyjątkowych marek. Zarówno amerykańska Tata Harper jak i austriacka Susanne Kaufmann to absolutne perełki kosmetyczne. Wszystkie kosmetyki tworzone są z najwyższej jakości naturalnych składników (lubimy to, bardzo!). Cieszę się na niespieszne wypróbowanie wielu zabiegów, bo jestem przekonana, że są cudowne.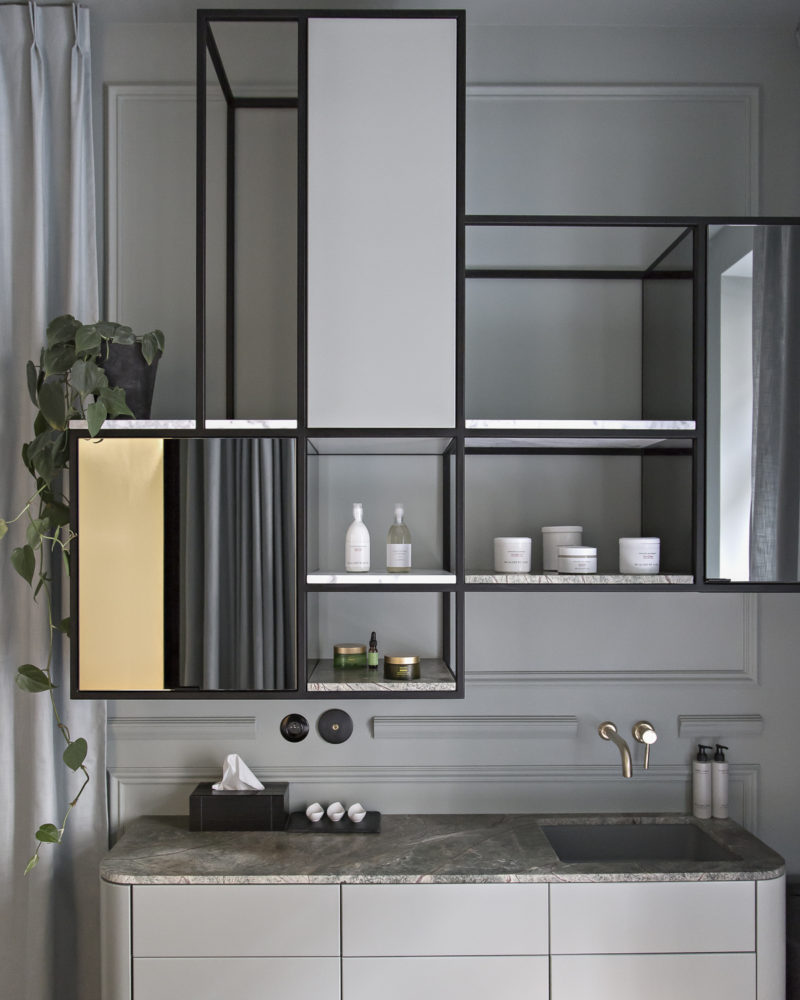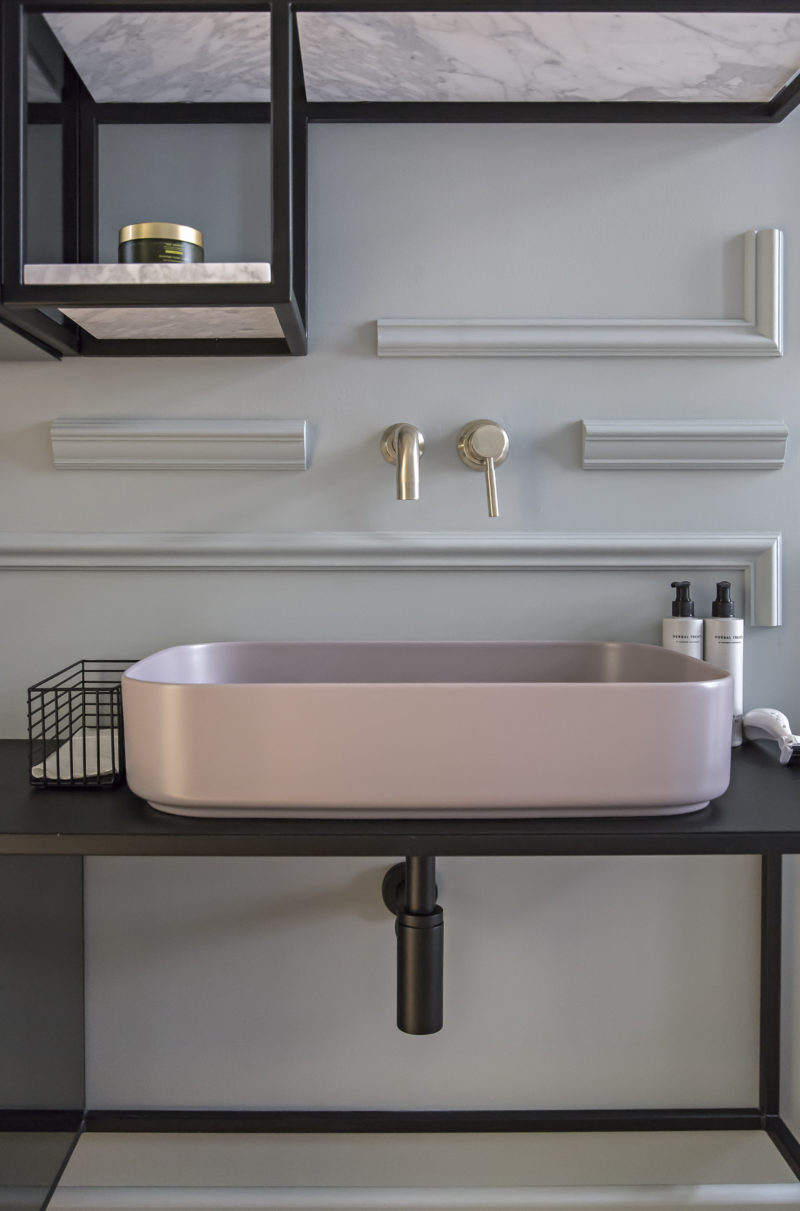 I strongly suggest, that you should visit this place if you happen to be in Warsaw and are looking for a great way to spend a couple of hours. I have already booked my next visit and I cannot wait to come again.
Jeśli mieszkacie w Warszawie, albo zdarza Wam się odwiedzać stolicę, a szukacie miejsca, w którym będziecie się mogli wyciszyć, zrelaksować i oddać w cudowne ręce specjalistow od zabiagów na ciele i duszy – koniecznie sprawdźcie ten adres. Ja jestem już umówiona na kolejną wizytę i nie mogę się doczekać.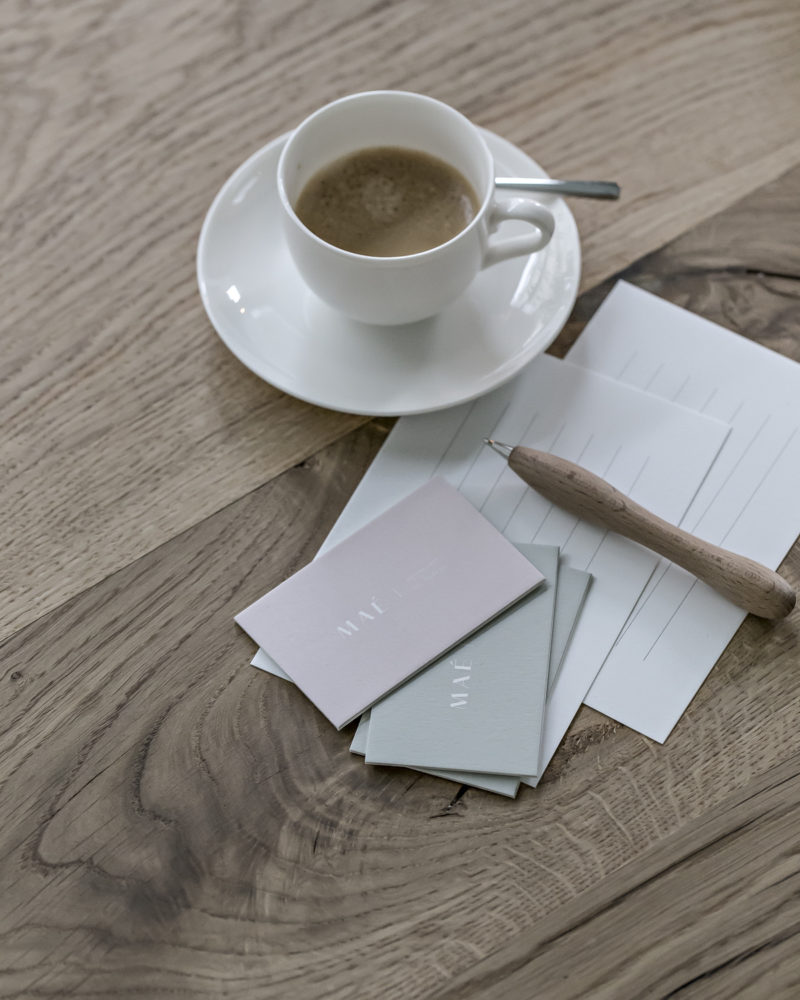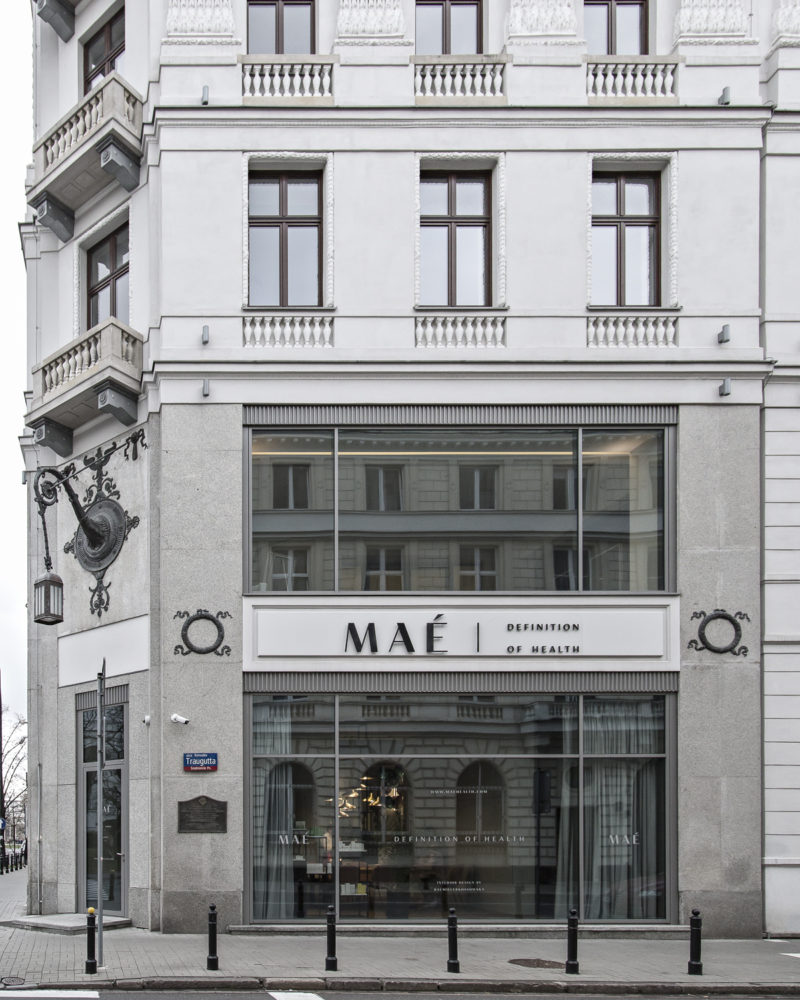 copyright Kasia Rutkowiak | My Full House | any unauthorised use prohibited
MAÉ Health Institute
ul. Plac Małachowskiego 2
00-066 Warszawa