How is your week so far? Hopefully good and productive. Here, after a long weekend due to Monday off, I feel like I have to squeeze 5 workdays into 4 and it is quite a challenge. The good thing about an extra day off was that I had a chance to rest and extra day and take care of myself. That included some reading and home spa. And while I was pampering my skin with some good stuff, I decided I had to share this amazing concept of fresh skincare by Nuori.
Nuori – świeża pielęgnacja z Danii
Jak Wam mija tydzień? Ja mam masę pracy, bo przez wolny poniedziałek, musiałam upchnąć zadania z pięciu dni w czterech, ale co będę Wam tłumaczyć :) Dobrą stroną wolnego poniedziałku było to, że mogłam chwilę odetchnąć, poczytać, a nawet zafundować sobie domowe SPA. Kiedy rozpieszczałam skórę moimi ulubionymi kosmetykami, pomyślałam, że muszę Wam napisać o świeżości, którą oferuje Nuori.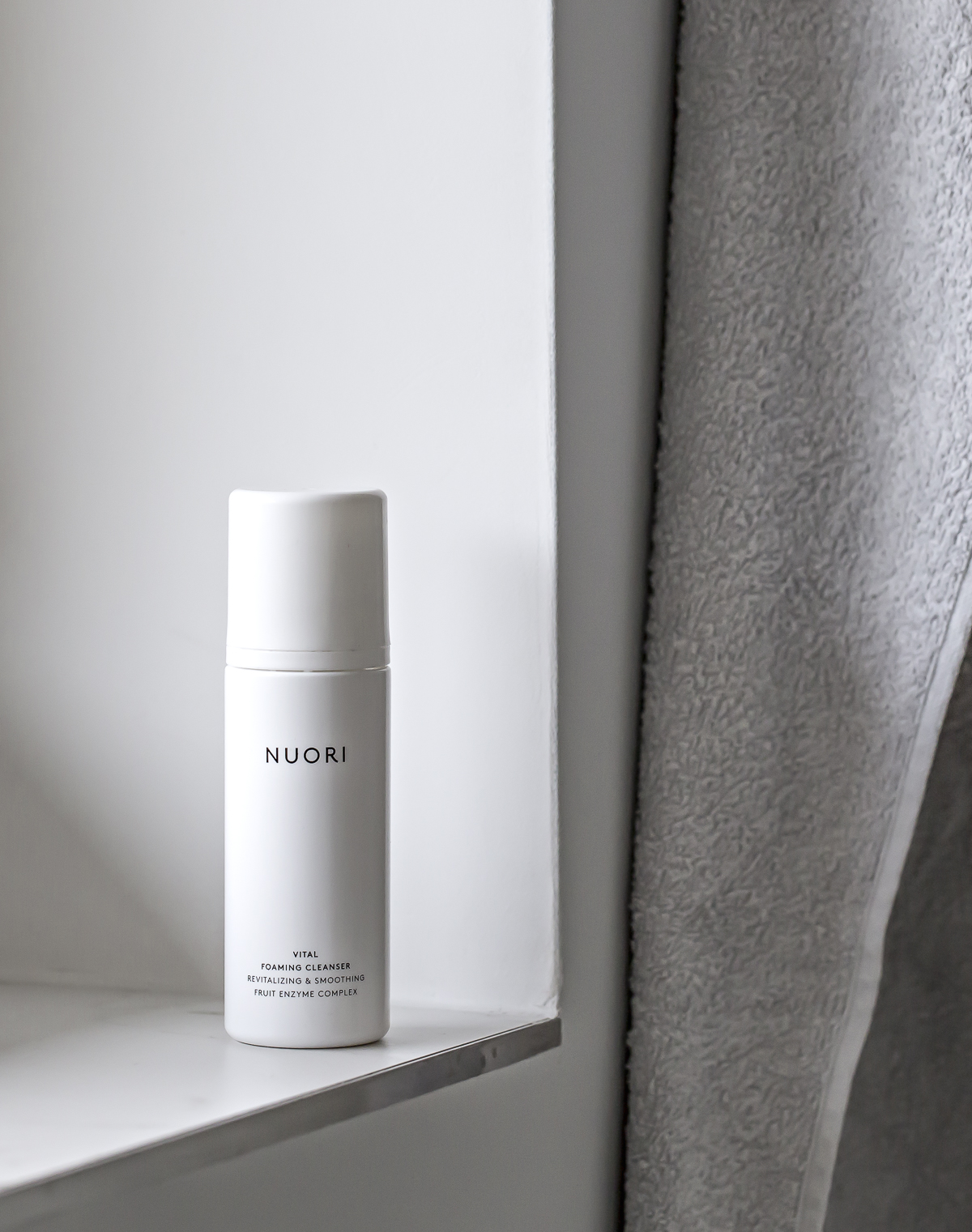 Nuori is a Danish company that dared to "build a skincare business around fresh" And although at first it might not seem so obvious, placing freshness in the center of their universe meant throwing all the compromise out.
Nuori uses only pure, natural ingredients. The freshness of products ensures 100% efficacy, as active ingredients are not weakened by time-related breakdown.  The majority of skincare products available on the market, are made to last for at least 2,5 years. To be able to stay useable for that long, it all includes some "extras". Nuori is proud to say that "all products are 100% natural and free from parabens, mineral oils and petrolatums, PEGs, PPGs, MEA, DEA and TEA, phthalates, silicones, and sulfates. This also means we don't use any synthetic preservatives, stabilizers, fillers, fragrances, or colorants".
Nuori to duńska marka, która odważyła się na odrzucenie wszelkich kompromisów i stworzenie stuprocentowo świeżych produktów.
Naturalne komponenty i świeżość zapewniają 100% skuteczność, gdyż składniki aktywne nie podlegają rozpadowi w czasie. Większość produktów do pielęgnacji dostępnych na rynku ma przynajmniej 2,5 letni termin przydatności do użycia. Aby było to możliwe, trzeba je wzbogacać "w dodatki". Z Nuori jest inaczej. Marka z dumą mówi o tym, że wszystkie jej produkty są wolne od parabenów, olei mineralnych, wazeliny, PEGs, PPGs, MEA, DEA, TE, ftalatów, silikonów i sulfatów. Co więcej, Nuori nie używa żadnych syntetycznych środków konserwujących, stabilizerów, wypełniaczy, substancji zapachowych ani barwników.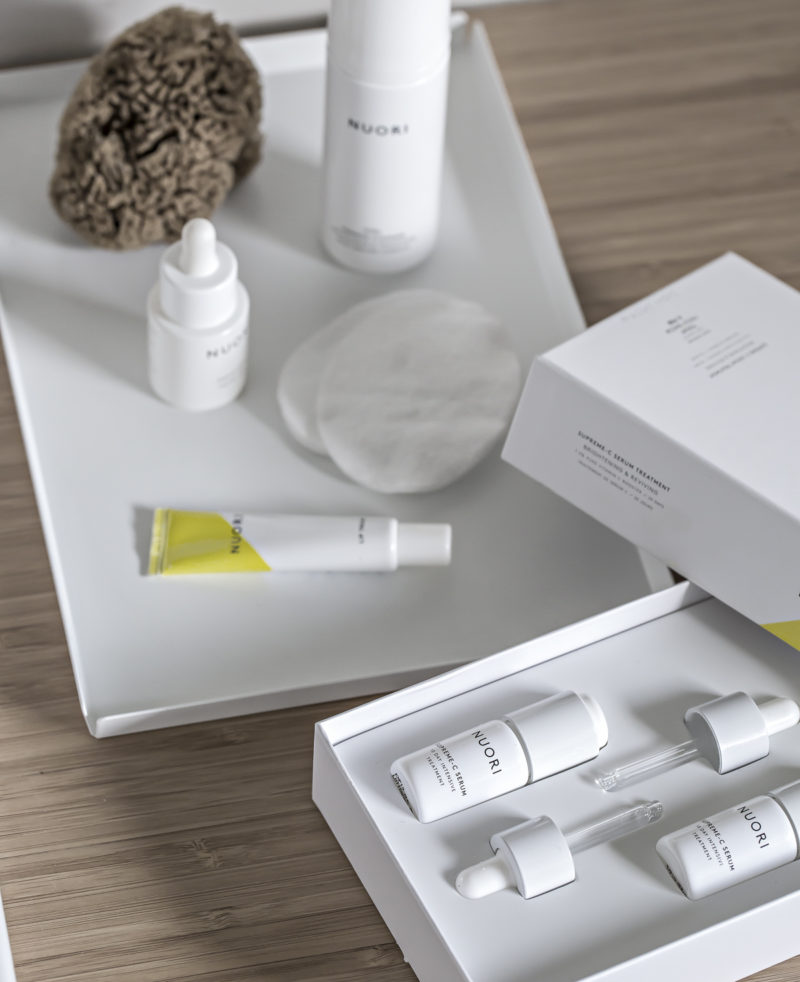 How can you see if your Nuori product is what it promises? Each one has a batch number and (a relatively short) expiry date clearly stated on the package. Some products, like the Supreme-C serum Treatment are shipped in the way that you can make your own mixtures, when the skincare arrives. You receive 2 separate bottles with a powder and liquid part hidden in each. When I was ready to use the serum, I took the first bottle and with a simple push and shake, I mixed the formula together. After that, I simply added the provided dropper and – voilà! Once I will empty the first bottle, I will repeat the whole process with the bottle #2.
Jak możecie sprawdzić, że Wasz produkt Nuori jest tym, co obiecuje? Każde opakowanie ma wyraźnie podany numer partii i (dość krótki) termin przydatności do użytku. Te produkty, które są bardziej wrażliwe na rozpad, skonstruowane są tak, żeby samemu zrobić końcowe mieszanki. Na przykład serum z witaminą C przychodzi w dwóch buteleczkach, z których każda zawiera ukryty w wieczku pojemnik z częścią sypką oraz zawarty w buteleczce płyn. Przez wciśnięcie wieczka i wstrząśnięcie, otrzymujemy gotowe do użycia serum. Zakładamy zakraplacz i gotowe. Po zużyciu zawartości pierwszej buteleczki powtarzamy całość z butelką numer 2.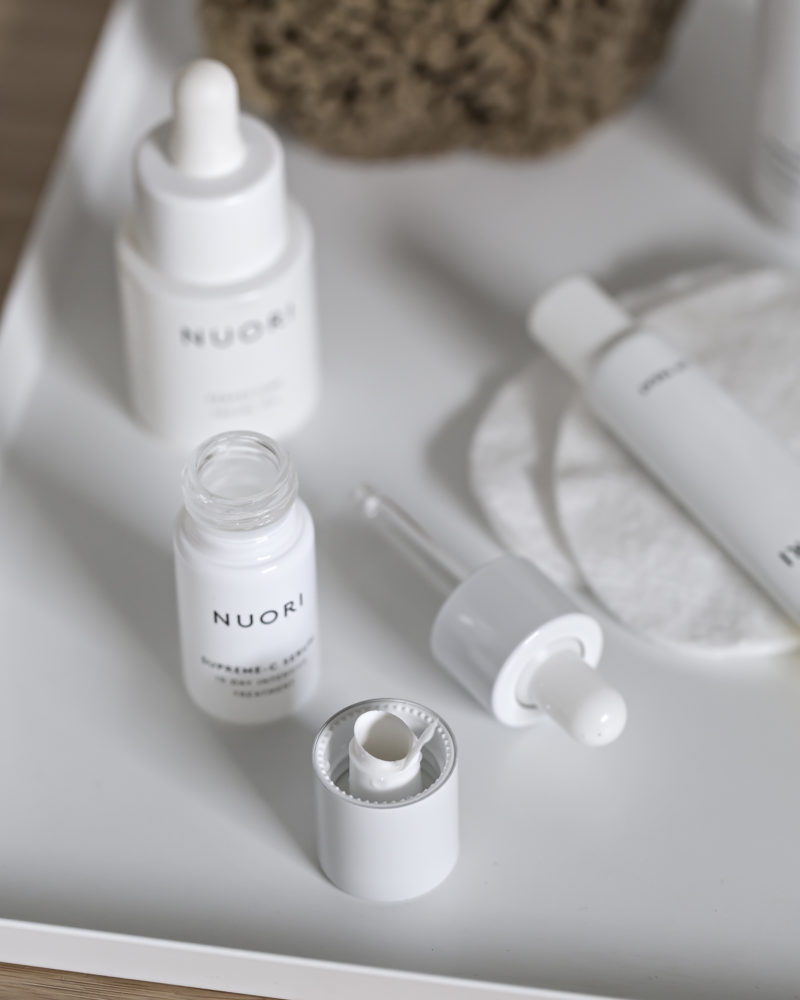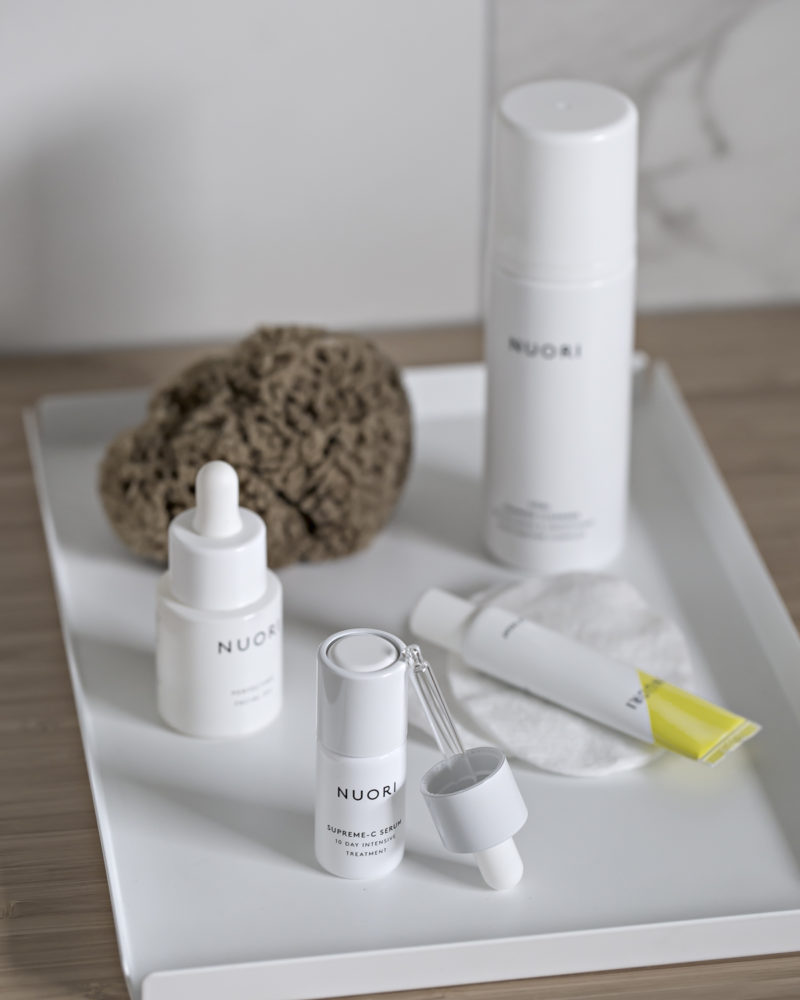 I haven't tried all Nuori's products yet, but all those which I did try, I loved. I have rather sensitive and dry skin, showing "not so first" signs of ageing. Luckily, ever since I decided to treat my skin with better attention, I can see that it looks and feels beyond satisfying.
If you'd like to try Nuori's products, the EU shop is open on their website. When you shop, make sure to try the Perfecting Facial Oil. It is amazing!
Nie próbowałam jeszcze wszystkich produktów Nuori, ale te, których miałam okazję używać są super! Mam dość wrażliwą i suchą skórę, ukazującą "nie takie znów pierwsze" oznaki starzenia ;) Na szczęście odkąd zaczęłam poświęcaj jej więcej czasu i uwagi, ma się znacznie lepiej i nie mogę narzekać.
Produkty Nuori możecie kupić na stronie marki, w sklepie internetowym z wysyłką do wszystkich krajów UE.
Kiedy będziecie robić zakupy, koniecznie skuście się na Perfecting Facial Oil. Jest fantastyczny!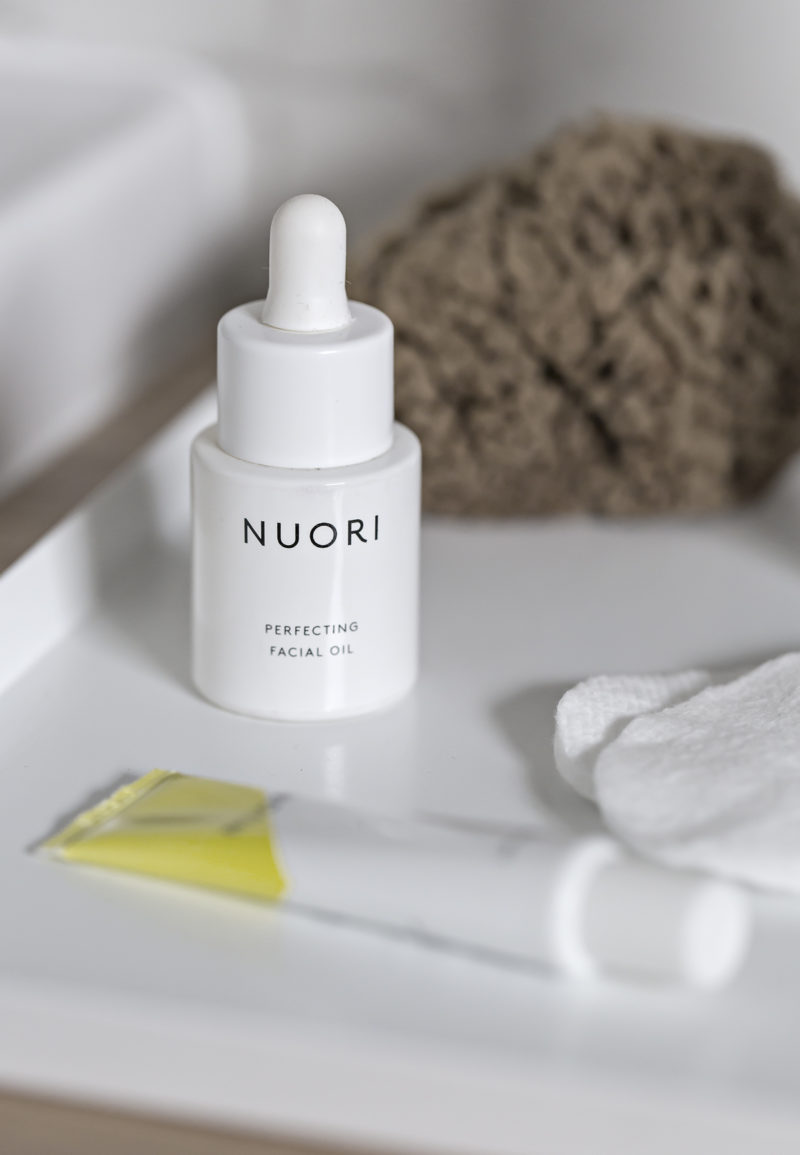 copyright Kasia Rutkowiak | My Full House | Any unauthorised use prohibited