It is such a busy world we are living in. Working, taking care of everyday things, trying to plan and to keep up with what we have planned. We all have our duties, long to do lists, worries, struggles and businesses to take care of. And no matter how much we love our work, admire our boss, worship our kids, we all do need some ME TIME.
My favorite me time is taking a free morning to see my hairdresser or to have my hands and feet done by a sweet girl who knows when to talk and when to keep quiet.  A good book with a cup of tea could be just as relaxing. Or – a home spa. Some good exfoliator, face (and hair) mask and a scented candle. A soft towel, rich balm and a touch of makeup. All done at own pace (meaning the entire morning if needed).
I try to find some me time every weekend and Saturday mornings are perfect. I love my family for understanding the importance of this ritual and not getting angry with me if I come late for breakfast. As they say – happy wife – happy life.
Czas dla siebie
Żyjemy w zwariowanych czasach. Praca, życie prywatne, rodzinne, planowanie i późniejsze trzymanie się planu. Każdy ma niezliczoną ilość obowiązków, codzienne zmartwienia, szereg spraw do załatwienia. I bez względu na to jak bardzo lubimy swoją pracę, podziwiamy szefa czy uwielbiamy dzieci – każdy z nas potrzebuje czasem chwili wytchnienia i czasu tylko dla siebie.
Mój ulubiony czas tylko dla siebie to wolny poranek spędzony u fryzjera, albo oddanie moich rąk i stóp pod opiekę przemiłej dziewczyny, która doskonale wie kiedy mam ochotę pogadać, a kiedy pomilczeć. Fajną chwilą dla siebie jest kilka rozdziałów dobre książki z kubkiem herbaty, albo – domowe spa. Peeling, maska, zapachowa świeca. Miękki ręcznik bogaty krem, odrobina makijażu. Wszystko we własnym tempie, bez pośpiechu, choćby miało zając cały poranek. Ja staram się znaleźć chwilę dla siebie w każdy weekend, najchętniej w sobotę rano. Cieszę się, że domownicy mnie nie pospieszają, rozumiejąc jakie to dla mnie ważne, aby choć przez chwilę się nie spieszyć. Nawet jeśli brak pośpiechu oznacza spóźnienie się na śniadanie. Jak to mówią – happy wife – happy life!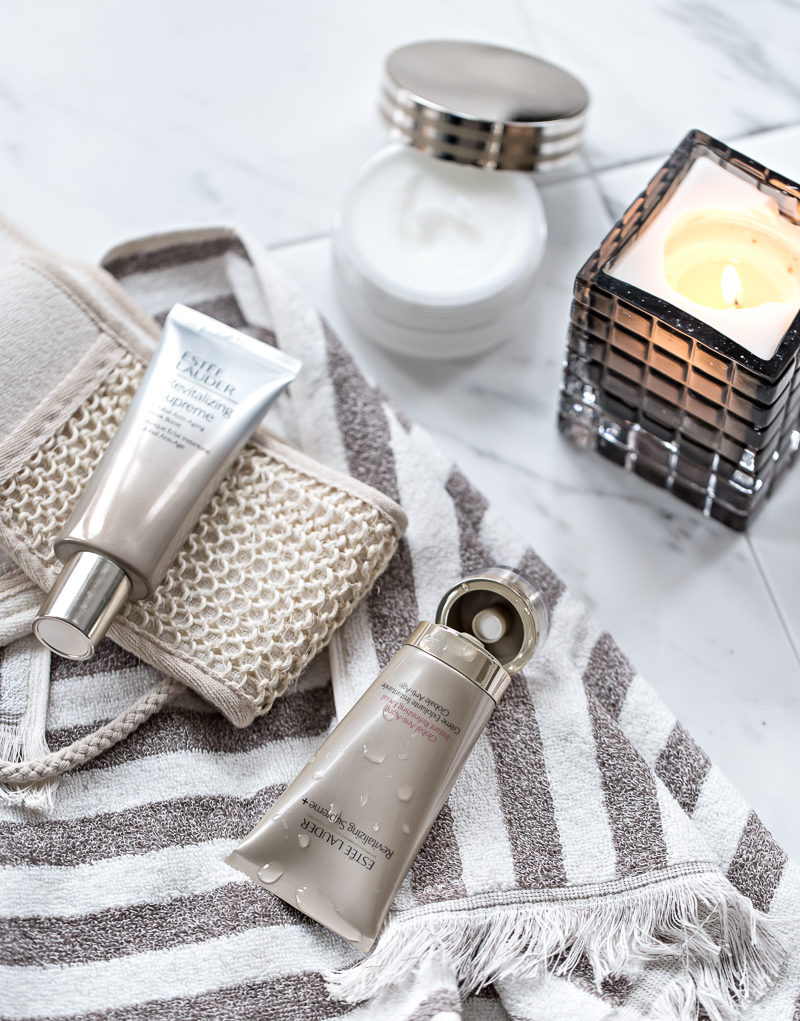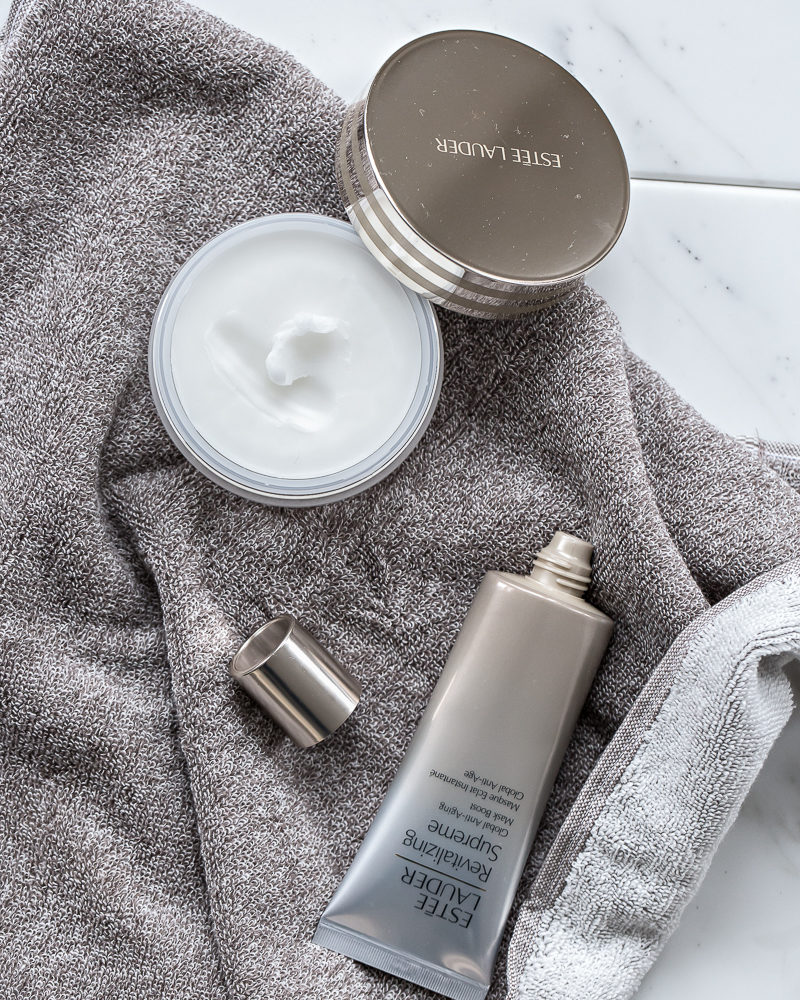 My recent cosmetic discoveries are Revitalizing Supreme line, Eye Concentrate Matrix and Double Wear Nude foundation from Estee Lauder. I cannot praise them enough. These are some great products if you want to combine what's good for you with what's pleasant.
Moje ostatnie odkrycia kosmetyczne to linia Revitalizing Supreme, preparat pod oczy Eye Concentrate Matrix i podkład Double Wear Nude od Estee Lauder. Wszystkie absolutnie rewelacyjne. Serdecznie polecam, jeśli macie ochotę na połączenie przyjemniego z pożytecznym.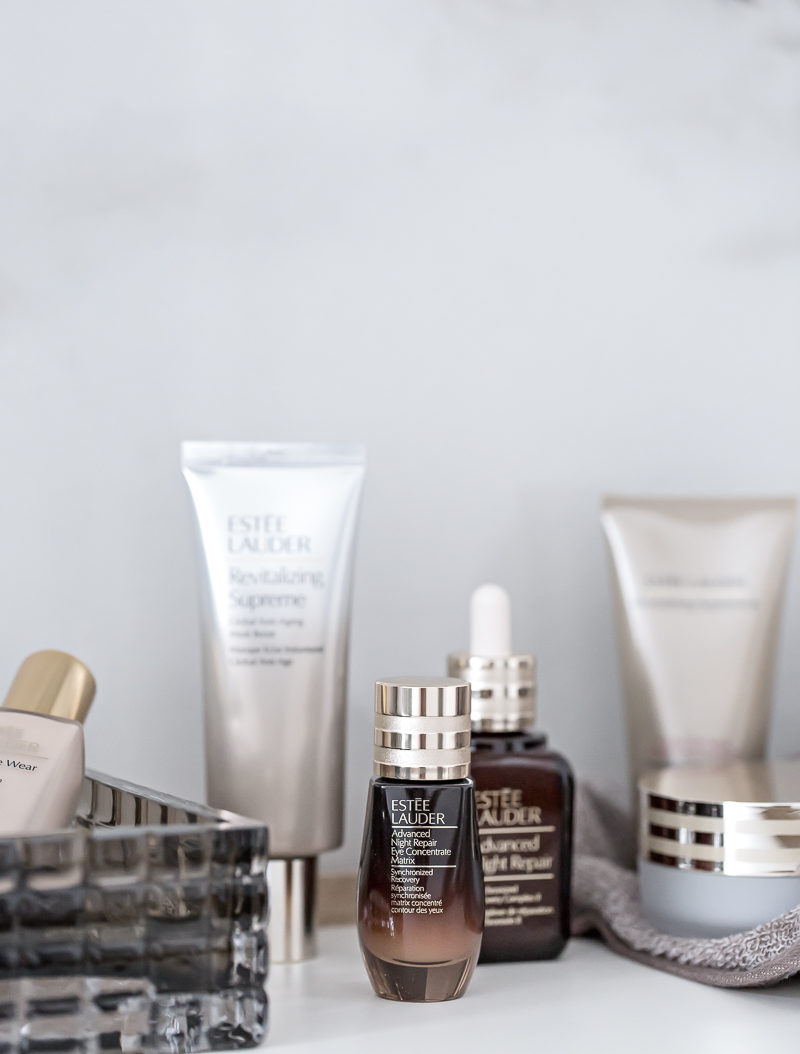 copyright Kasia Rutkowiak | My Full House
Scented candle and crystal bowl / świeca zapachowa i kryształowa miseczka – Louise Roe Copenhagen, towels / ręczniki – Elvang Denmark