Menu is undoubtfully one of the most recognizable brands offering New Nordic design to people all around the world. This fall it is coming with the new, outstanding collection Menu Portraits A/W 17. The new approach to minimalism, adding extra texture, color and light to everyday objects is absolutely beautiful. You can also see that Norm Architects had their fingers (and brains) involved in the process again. To be honest, I would have difficulties if I had to choose just one product that stole my heart in this collection. From sofas to lamps, chairs to new dinnerware, I am totally enchanted.
Kolekcja Menu jesień/zima 2017
Menu to bez wątpienia jedna z najbardziej rozpoznawalnych marek oferujących współczesny skandynawski design jego miłośnikom na cały świecie. Tej jesieni Menu nadchodzi z nową kolekcją Portraits A/W 17. Nowoczesne podejście do minimalizmu, wzbogacające produkty o fakturę, kolor i światło, absolutnie zachwyca. W kolekcji widać też, że studio Norm Architects po raz kolejny mieszało palce (i intelekt) w stworzenie nowych produktów. Jeśli miałabym wybrać faworyta – miałabym problem. Od kanap do lamp, od krzeseł po zastawę stołową, kolekcja Menu tej jesieni zachwyca.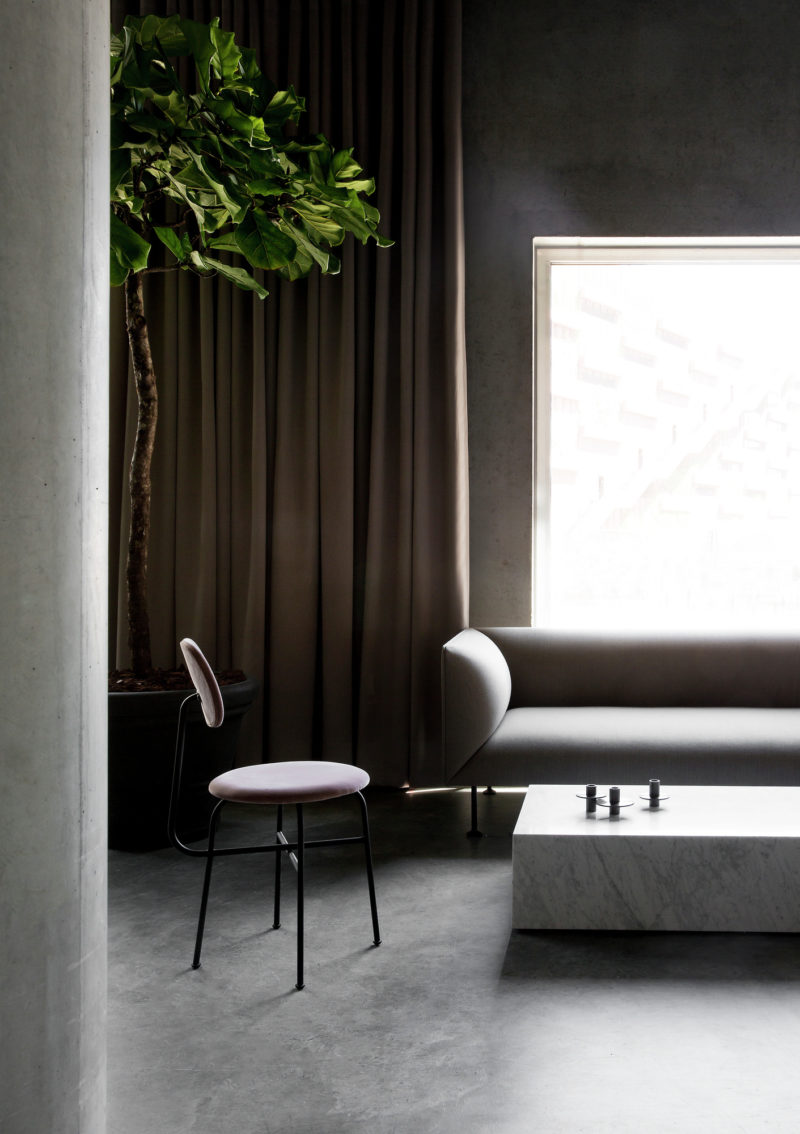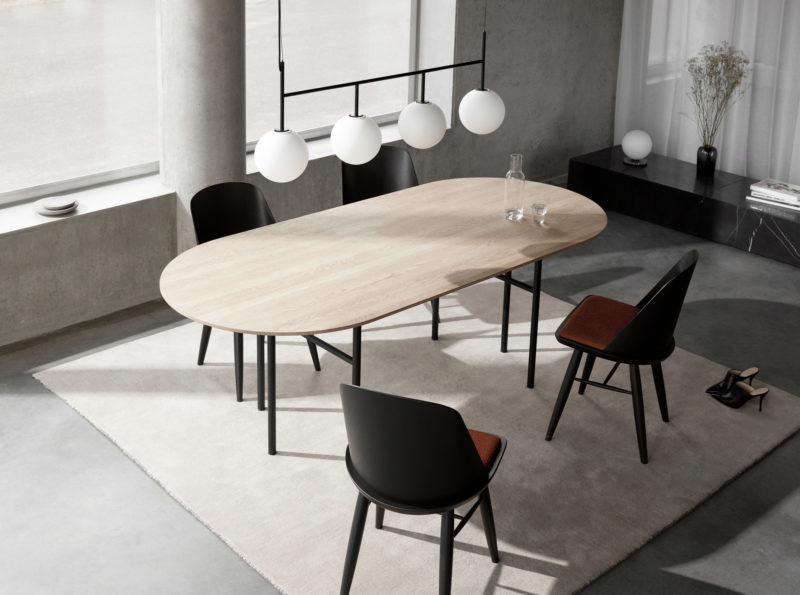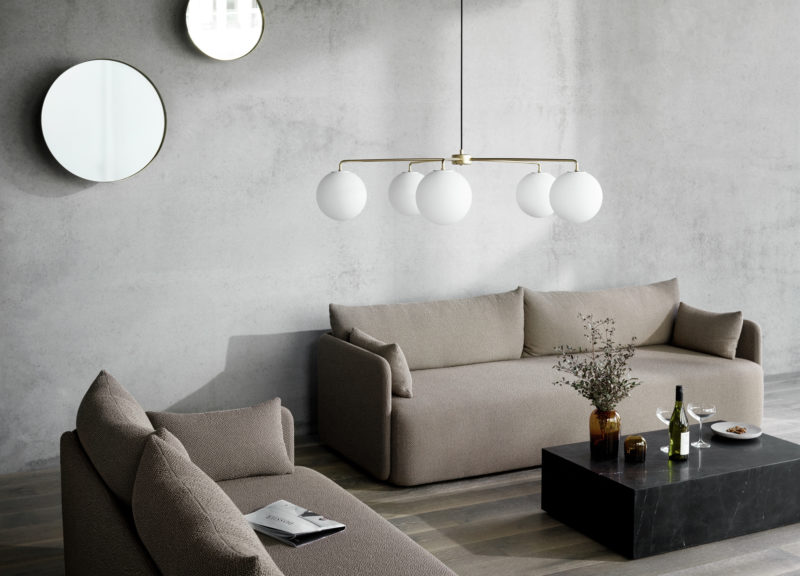 I love the new look of the already iconic Afternoon Chair. The new version – Afternoon Chair Plus combines clean lines and luxurious upholstering. I have never owned any chair from this collection but dreamed of one for a long time. Another product from Menu Portraits A/W 17 that caught my eye is the Zet Storing System by KaschKasch. Made of simple wood and metal components it is very customizable and allows easy remodelling depending on preferences, taste and space. That could make it an interesting solution for a long time.
I am looking forward to expiriencing all these lovely pieces at Menu Space this fall.
Bardzo podoba mi się nowa odsłona popularnego krzesła Afternoon Chair. Nowe Afternoon Chair Plus łączy minimalistyczny design i luksusową tapicerkę. Nigdy nie miałam krzeseł z tej serii, choć od dawna bardzo mi się podobają. Kto wie? Innym produktem z najnowszej kolekcji Portraits, który wpadł mi w oko jest Zet Storing System. Ten minimalistyczny regał z drewna i metalu można na wiele sposobów zestawiać i zmieniać, co z pewnością czyni go ciekawym rozwiązaniem na długie lata.
Z radością przyjrzę się nowościom z bliska, podczas jesiennej wizyty w Menu Space.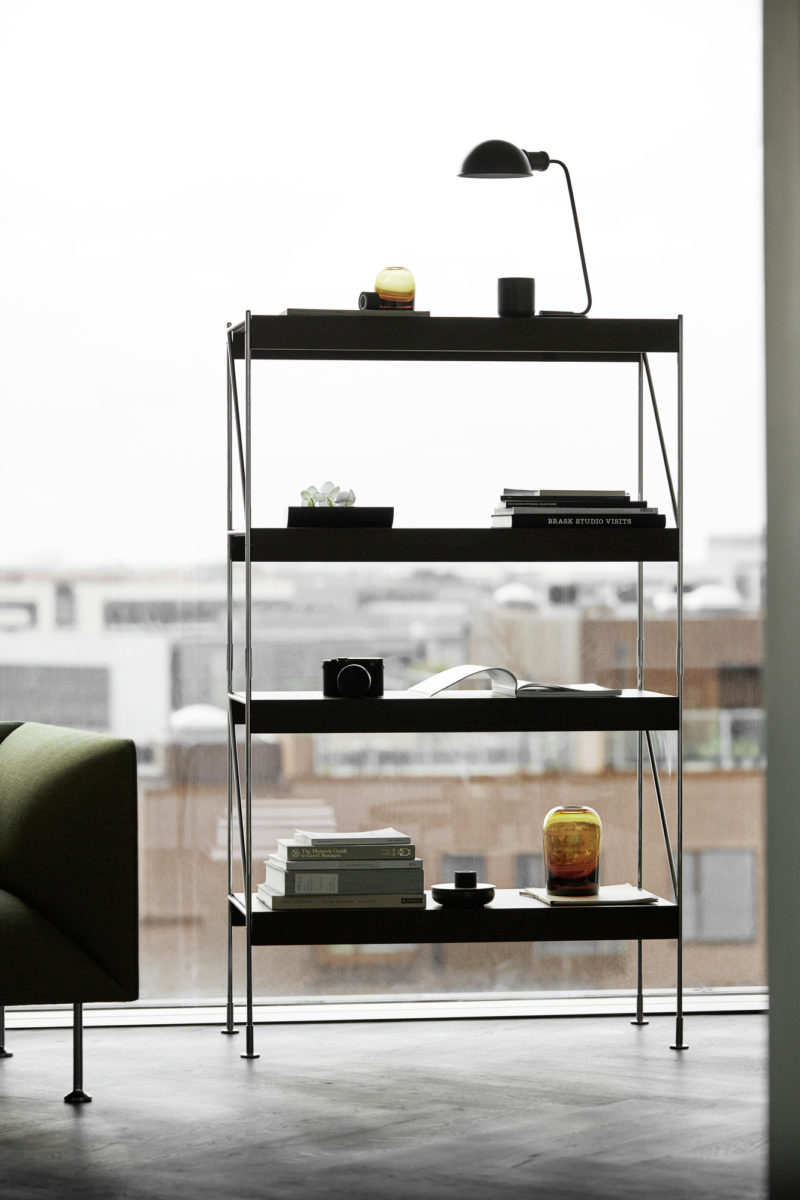 All images courtesy of Menu